1. Surely (what Isaiah is saying is true and he's surprised that there is any doubt of this). The arm of the Lord is NOT too short to
provide salvation (deliverance; rescue; help) and His ears (capacity to perceive; power of discernment)  is NOT too dull (dampened; deadened; diminished) so that He cannot "Make a LOT OF NOISE" (report; make an announcement; "make-news").
.
.
.
.
.
.
.
.
2. But rather, your (Israel's) own iniquities are what is creating the separation between all of you (Israel's-people) and your God and your
sins (short-comings; failures; transgressions) are hiding (stopping; blocking) your ears (capacity to perceive; the power of discernment) from understanding his purposes and intentions.
.
.
.
.
.
.
.
.
.
3.  Indeed (if truth be told) the hands of all of you (Salt Lake presiding Priesthood Authorities) are constantly stained (soiled; splattered; smeared) with blood and your fingers (manipulations' handlings; finagling; tricks; controlling ways) betray  (unintentionally reveal; are evidence of) your guilt (blameworthiness; misconduct; culpability) Your lips speak lies and your tongue (talks; "powers-of-speech"; parlance; utterances; magic-spells; incantations) mutters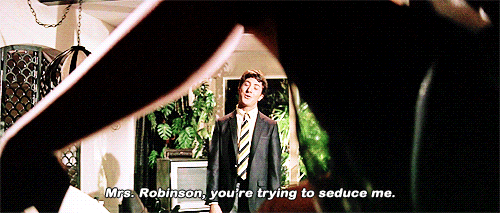 wickedness from church-pulpits. 
.
.
.
.
.
.
.
.
.
.
.
4. There is no one from Salt Lake who is willing and courageous enough to call (demand; ask authoritatively and brusquely) for justice and there's no one with enough-integrity to plead (to assert or allege a crime , such as fraud, in a Court of Law
)  because Mormon religious leaders have developed the habit of relying-on (placing their trust in) empty (non- substantive; insincere; vain- arguments; speaking lies)  as a means to conceive mischief  (trouble) and to bear (bring-forth; beget) evil (unrighteousness; iniquity).
.
.
.
.
.
.
.
.
.
.
5. The General Authorities at Salt Lake headquarters hatch (breed) the eggs ("whiteness"; priestly-cover; priestly-veneer; priestly-excuse;
priestly-justification; priestly-whitewash; priestly-apology; priestly-"byssus"; priestly-appearance of "holiness") of its serpents *  (sly and treacherous high-priests, especially ones who exploit a position of trust in order to betray it) and they spin (build; develop; fabricate; produce) a  web (priesthood network) of spider's (predator's) to point (direct every high-priest) to enjoy (exploit; take advantage of; possess and benefit from; reap the rewards of) their own whiteness ("whiteness"; cover; veneer; excuse; justification; whitewash; apology; byssus; appearance of holiness) to work (cultivate; promote; uphold; bring-about) death (ruin; destruction; extinction; annihilation) then point (direct every high-priest) toward profaning (over-stepping; desecrating; misusing; misapplying; prostituting) their authority (jurisdiction; dominion) as a means to hatch (rip open; bring-forth; generate) hissing (venomous vipers; "evil-spells"; witch-craft; sorcery; the practice of Black Magic).    
*

 serpents –  (Hebrew: 
נָחָשׁ

 nāḥāš) are referred to in both the Hebrew Bible and the New Testament. The symbol of the serpent or snake played important roles in the religious and cultural life of ancient Egypt, Canaan, Mesopotamia, and Greece. The serpent was a symbol of evil power and Chaos from the underworld as well as a symbol of fertility, life, and healing. 

נחש

 Nāḥāš, Hebrew for "snake", is also associated with divination, including the verb form meaning "to practice divination or fortune-telling". In the Hebrew Bible, Nāḥāš occurs in the Torah to identify the serpent in the Garden of Eden. Throughout the Hebrew Bible, it is also used in conjunction with Saraph to describe vicious serpents in the wilderness. The tannin, a dragon monster, also occurs throughout the Hebrew Bible. In the Book of Exodus, the staffs of Moses and Aaron are turned into serpents, an nāḥāš for Moses, a tannin for Aaron. In the New Testament, the Book of Revelation makes use of ancient serpent and the Dragon several times to identify Satan or the devil. (Rev.12:9; 20:2)  The serpent is most often identified with the hubristic

 Satan

, and sometimes with Lilith.

.

.

.

.

.

.

.

.

6. Salt Lake's web (network; interconnected brotherhood of high-priests; webwork; mesh-work) cannot clothe (dignify; remove the shame
of)  this generation and  Salt Lake's Melchizedek Priesthood authorities cannot cover (atone-for; shield; protect) themselves through the evil-things (evil-works; evil-deeds) that they've carried-out, or acts of violence they've committed by their hands (sorcery; magical-powers; enchantments; evil-spells). 
.
.
.
.
.
.
.
.
.
7. Salt Lake's feet (steps; measures; methods; "means"; procedures) rush (lead; move with urgent haste) to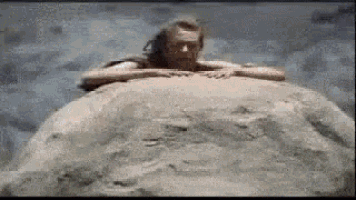 evil (calamity; adversity; sorrow; trouble)and they are swift (in a hurry) to shed-innocent-blood. Their thoughts are contemplations (deliberations; conceptions) of evil, ruin,  and destruction because of their "so-called" (counterfeit; pretended; self-appointed; deceptively-named)  "High-Ways" ("heavenly-Ways").
.
.
.
.
.
.
.
8. They don't know (aren't acquainted with; have no use for) the Ways of "Peace" (happiness; wholeness;
soundness; perfection).
There is no justice (integrity; honesty) within/among their Melchizedek priesthood circles (associates; society; fraternity; brotherhood).
             Salt Lake's presiding authorities deliberately (intentionally)  make their ways (beaten paths) crooked (dishonest; immoral) for Mormons, so that everyone who walks (goes-along) with them will never know (become-acquainted-with; feel; be-at) peace. 
.
.
.
.
.
.
9. As a result (accordingly),  justice (punishment of criminals; fairness; fair-treatment; due-process) is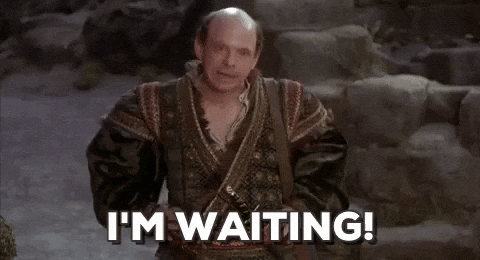 an inconceivable (not capable of being imagined or grasped mentally; unbelievable) reality for us (Israel's People) and righteousness never reaches (touches) us. We look-for  (hope for; want; expect; need) further light and knowledge, but we are taught (instructed-in; shown) darkness ("a lie"; falsehood; wickedness) as though it is light ("truth"), so we walk (follow-along; stumble around; live) in the shadows.
.
.
.
.
.
.
.
10. We grope (fumble; search; feel around) the wall (barrier) of Salt Lake's Rocky Mountain fortress, like
folks who are blind,we feel around as if we have no eyes. We stumble and fall in broad daylight as if it's twilight ("dark like when the sun is below the horizon") along with Salt Lake's desolate (grim; dismal) generation (breed; creation) of spiritually dead (lifeless) Melchizedek high-priests.
.
.
.
.
.
.
.
.
.
11. This (our) entire generation growls (makes low guttural sounds in our throats) like a bear,  but inside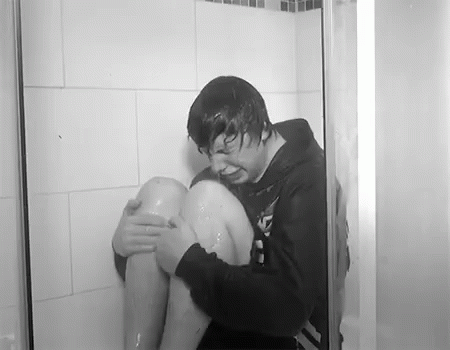 (internally; behind the scenes) our whole millennial generation is moaning (making long, low sounds expressing mental suffering) and groaning  (makes low creaking or moaning sounds) like "Lonesome Doves", because we are under so much pressure. We look for justice, but there is no justice these days anywhere and deliverance eludes (escapes from) us in a skillful or cunning way.
.
.
.
.
.
.
.
12. Indeed (if truth be told) the numerous offenses of this Salt Lake generation are before you (right in front of
your eyes; right under your nose) and the sins (short-comings; mistakes; moral-failures) of this latter-day Salt Lake generation all testify (bear-witness) against them. Indeed,  they are mindful (conscious or aware) of their sins but will not acknowledge (confess; admit)  them.
.
.
.
.
.
.
.
13. As well as their rebellion (open resistance) and treachery (double-dealing) against Jehovah and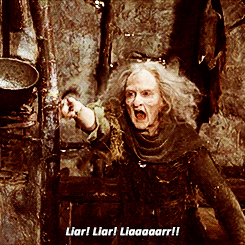 turn (apostatize) from Him in order to foment (instigate or stir up) oppression (persecution) and revolt (attempt to put an end to Jehovah's authority by rebelling) so they may conceive ("devise in the mind") and utter (whisper; spread; proclaim; assert) heartfelt (persuasive; compelling; eloquent ) lies ("words of deceit"; disinformation; brainwashing; propaganda; misrepresentation) to defeat  (deceive; overthrow; supersede; supplant) Israel's people (rank and file Mormons)  .
.
.
.
.
.
.
.
14. So, justice ("just" behavior and treatment; equity; fairness) is driven-backward ("seated in the back of the bus"; treated like a second-class citizen)
 and righteousness (goodness; virtue)   stands at a distance (is far away; is remote…at best).
****************
 "Truth" (an explanation of what is going on in this world) is stumbling in the street and honesty (integrity) is no longer a welcome guest in many homes.
.
.
.
.
.
.
15. This generation is missing ("digs"; wants; loves; searches to know)  "The Truth" because a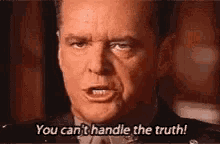 s on the whole, (taking all of them into account; in general), this generation is naturally inclined (predisposed) to shun (eschew;  turn away from) people and things which are evil, so they are the most desirable (valuable; coveted) of targets (victims; prey) for wicked men.
Jehovah sees (recognizes; understands; realizes) this. The fact that there is no justice, today,  is particularly-grievous (an abomination) in His (Jehovah's) eyes (opinion; estimation; sight)   
.
.
.
.
.
16. But, He (Jehovah) saw (noticed; realized) that there were no valiant (courageous and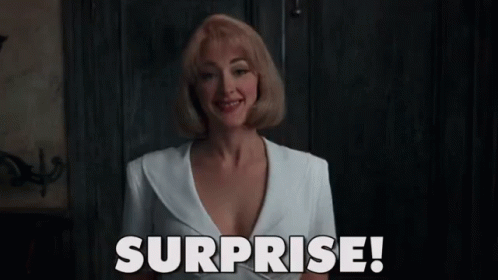 determined) men  and he was appalled that there was not a single solitary  man to intervene (intercede; mediate) so His (Jehovah's) arm (seed; children; posterity) could work salvation for him, but she (his daughters: women) do sustain Jehovah.
.
.
.
.
.
.
.
.
.
.
17. And they have put-on (clothed themselves in; wear) righteousness (saintliness; moral-rectitude; goodness; integrity)  as a breastplate * and the helmet of salvation. Her head (the most important part of her body) is covered by the  helmet (enclosing headpiece) of salvation and has donned the garment (clothing; apparel; robe; raiment) of vengeance (punishment inflicted or
retribution exacted for a wrong) and wraps (surrounds; encircles) herself in a mantle (role; duty; function) of zeal (great energy or enthusiasm in pursuit of a cause).
.
*

 breastplate –A breastplate or chest plate is a device worn over the torso to protect it from injury, as an item of religious significance, or as an item of status. A "breastplate" or "breast-piece" was among the clothes of the Jewish High-Priest. In the Bible, the word 'breastplate' is used figuratively to describe protecting oneself from unrighteousness (cf. Isaiah 59:17; Ephesians 6:14).  According to the biblical Book of Exodus, a square breastplate embedded with 12 different gemstones, each inscribed with the name of a tribe of Israel, was worn by the High-Priest. One notable use of the breastplate was to discern God's will through the glint of the gemstones. To be righteous means to obey God's commandments and live in a way that is honorable to Him. Psalm 106:3 says, "How blessed are those who keep justice, who practice righteousness at all times!"
.
.
.
.
.
.
.
.
.
.
.
.
18. She will rightly (fairly;  justly) repay (recompense; payback) wrath (strong
vengeful anger or indignation) in direct proportion to the severity of Salt Lake's crimes  (violations; transgressions; offenses of the law), against Israel's people,  and she will bring retribution (retaliation; punishment) upon all of Jehovah's enemies who are busy motivating (shaping; molding; feeding; forming; influencing) "Public-Opinion" against (to oppose)  this (our) generation of Israel's people.    
.
.
.
.
.
.
.
19. The men who reign like kings  in "The-West" (Salt Lake Headquarters) are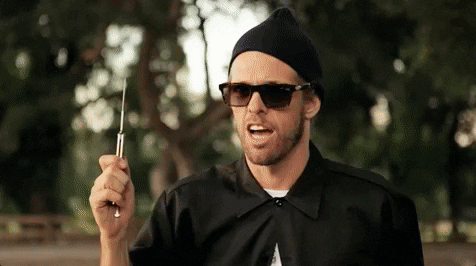 terrified (frightened out of their wits; beside themselves; "wetting their pants" ) because of  the name (authority; dominion) of Jehovah and they dread the rise of the sun's (Son of God's) ministry (spiritual-leadership; pastoral-care; teachings).
In particular, they are absolutely terrified of Jehovah's Glory (the way he puts his holiness on display for people to apprehend; holiness of God made manifest) because it will come (return; arrive) like a pent-up (repressed; confined or held back) flood of magnificence,  that Jehovah lifts up like  an ensign (beacon; herald; signal; warning) that announces his divine presence. 
.
.
.
.
.
.
.
.
.
.
20. "As a redeemer, She (Jehovah's servant) will enter (abide in; bring-forth; lead) Zion (the abode of those who've spent 40+
years of their lives in a personal-wilderness, searching for "Living Water") in order to bless those among Jacob people, who are repentent-of (remorseful-about; ashamed-of) their sins." declareth the Lord.     
.
.
.
.
.
.
.
.
.
.
.
.
21. As for Me, (Jehovah), this is not only my covenant with you (Israel's people), but this is my covenant with them (Jacob's

people), as well. When you see (consider; examine; contemplate) the covenant with one group of Jehovah's children (Israel's people), you are looking at (seeing; considering; examining; contemplating) them both.", saith the Lord. My spirit, the influence which you are now feeling (sensing; enjoying; experiencing) is forever upon you and the words which I (Jehovah) have put in your mouths will stay (endure). They will not depart from your mouths, nor will they depart from the mouths your children nor from the mouths of your children's-children (descendants) from this point on, and throughout Eternity (beyond time and space).