1. This is the vision (something seen in a dream, ecstacy or supernatural appearance that conveys revelation) of Isaiah, who was the son (lawful heir; continuation the family dynasty)  of Amoz (strength and courage) who led a life of straightness and blessedness,  in order to see (perceive) light (truth; knowledge; intelligence) piercing thru darkness (ignorance; falsehood; lies),  concerning Judah (Praise-of and giving-thanks to God) and Jerusalem ("Teachings-of-Peace-prosperity-and-Salvation"; Israel's "original" Capital-City, established by King David) spanning the period-of-time  during which four of Judah's Kings (1) Uzziah, (2) Jotham (3) Ahaz  and (4) Hezekiah  reigned (prevailed; ruled; governed; had dominion) over and  Judah (Praise-of and thanks-giving-to Jehovah). 
.
.
2.  Hear (pay attention; Listen-up!) ye Heavens (persons with whom God and His spirit dwell and feel "at-home"),  then point-to (direct everyone's attention to; focus everyone's concern upon; warn everyone about) being judged (counted; determined; estimated; reckoned; thought-of; regarded) as workers (employees; operators; artisans; staff-members; laborers; hirelings; hired-hands) of Earth (oppression; persecution; maltreatment; tyranny; subjugation) which was designed and created by Jehovah as a temporary sphere by which to separate-out (remove; divide; set-apart) valuable wheat ("Children of the Jehovah's kingdom") from worthless tares ("children-of-the-Evil-One"; toxic-plants that feign the appearance of wheat). Indeed (if truth be told), Jehovah has spoken (carefully arranged His words) to safeguard (secure;  guarantee) the continuation of Israel's house (Dynasty; lineage of hereditary rulers) as a means to magnify (lift-up; celebrate; honor; salute; ennoble) the possession and maintenance of my (Jehovah's) authority (dominion; jurisdiction) by pointing (directing everyone's attention) to the revolt (insurrection; insurgence; mutiny; open-fight) against my (Jehovah's) authority (dominion;  jurisdiction and government) that is going-on ("on-going"; still-in-progress; happening; occurring) among Israel's people.
.
.
3.  The Ox knows (acknowledges; recognizes the authority and status of)  his owner (possessor; master) and even an ass (a foolish or stupid person) recognizes the feeding-trough (crib; food-source; manger) of his  Master.  But, They (Israel's people) don't know (have intimate-acquaintance with; have intercourse with; understand; fathom; grasp) their God. My people (family; descendants; posterity) are unable to see (spot; recognize; discern; detect; perceive; pick-up-on) the mockery that is going on!
.
.
4.  Oye (Alas!; Oh!; Woe!; sigh of lamentation).  The "goy" (heathe) Priesthood leadership of Mormonism is  entirely "Missing-the Boat"  (miscarrying; falling-short; "missing-the-target"; "sinning"; "hitting-the-skids"; found-lacking; "transgressing"; "missing-the-target"; failing-miserably), because it is run (managed; overseen; directed; controlled)  by a criminal-Organization  (organized-crime-family; crime-syndicate) loaded with guilt (culpability; fault; accountability; liability) …………They're the brood (seed; children; offspring; spawn) of misguided pioneer-men who were supposed to be caretakers (custodians; keepers) of the Lord's flock (sheep)…………..But, they were no more than merely "Sons-of-Men" (vs."Sons-of God")* who've  learned how to employ "sweet-talk" (blarney; soft-soap; charm; flattery for
favor; honeyed-words) as a "means" (way) to their "ends" (objectives) and the ultimate corruption ("making a "Pit"out of; making-a-trap-out-of; making network out of; bastardization-of) the "Exercise-Of-Authority",  so they may  be free (unimpeded; unobstructed) generation after generation to engage-in (habitually and regularly carry out or perform) any kind of "dirty-deed" (crime; sin; misbehavior; wrong-doing; peccadillo) they wished, by employing the powers of Sorcery (Black-Magic; Darkness). They had in mind to (1) neglect (disregard; ignore; pass-over; scorn) Israel's people, and (2) blaspheme (insult; show contempt and lack of reverence for) Jehovah, then (3) crown (set-apart; install; enthrone; consecrate) themselves as Israel's Salt Lake's Kings and deify (glorify; lionize; idolize;aggrandize; make gods of) themselves in a left-handed (secret; sinister; confidential; private; undisclosed) ceremony behind closed-doors (behind Israel's back).
* Sons of men vs. Sons of God –In the Book of Genesis,
Seth

(younger brother of slain Abel)  and

Cain

(Adam and Eve's firstborn son) established two

divergent

(tending to be different or develop in different directions) lineages: the

Sons-of-God

(Seth's seed) , and the

Sons-of-Men

(Cain's seed). The differences between the two were based on a foundation of how they related to God. The descendants of Seth chose to accept God on His terms. They listened to what God had to say and ordered their lives according to God's leadership. The descendants of Cain, however, believed that God should accept them on

their

(human) terms.


  

.

.
5.  Why (For-what-purpose)?  do you (Israel's religious leaders; Mormon Priesthood leaders) subjugate (bring under your domination or control) Israel's people repeatedly (over and over again). You (Israel's religious leaders) are assuring (promising)  that you'll  carry-away ("twitterpate":beguile; charm; seduce; spell-bind; intoxicate; enrapture) Israel's people sufficiently (enough) to make them disregard (ignore; pay no attention to) their head (Jehovah; "Jesus-Christ") while simultaneously falling-for (believing-in; trust-in) the "flattery" ("puffery"; sweet-talk; honeyed-words; false-praise) gushed from men in high-places among Salt Lake's Melchizedek Priesthood Organization,  until nearly every  Israelite heart (seat of affections; seat of will and purpose; mode of thinking and acting) is sick (ailing; indisposed; perverted; unwell; broken-down; diseased). 
.
.
.
6. ……from the sole (lowest-position; undersurface; bottom; foundation) of the foot (footsoldier; dedicated low-level follower; rank and file  person who works but doesn't have a role of authority; errand-runner; doorbell ringing-missionary) to the head (President of The Church of Jesus Christ of Latter-Day-Saints). There is not a speck of integrity (honor; rectitude; sincerity; honesty)  among the entire-bunch of them.  There are only bruises (wounds; violent-injuries), stripes  (lashes caused by a whip) and burn-marks (from a "branding-iron")
upon burdened (heavily-laden; weighed-down; encumbered) missionaries who are merely "Slaves-of-Men". Neither are these missionaries nor their wounds anointed (blessed; softened; moderated; tempered; attuned; calmed; mollified; tranquilized; soothed) with oil (the Spirit of God) and none of them or their wounds  are  even bandaged (dressed; covered; bound) to prevent (avert; stave-off) infection (impulse passing from one to another; contamination; contagion septicity; disease)    
.
.
7.  Your beloved Mormon Kingdom (Church) is currently (now; today) a total "desolation" (God-forsaken-realm; devastation; barren-wasteland; dessicated-kingdom) .  The "reality" (state of things as they actually exist, as opposed to an idealistic or notional idea of them) of Mormonism that every faithful  follower (rank and file member) is consumed (absorbed; preoccupied; obsessed) with (1) "getting one's hands on" authority. (2) impassioning (exciting; enthusing; igniting) the ground (basis for belief or argument) that justifies all of you as you show-off (swagger; parade; make a spectacle; flaunt; brag) .…..as if you are Israel's legitimate (rightful; lawful) Princes (royalty).  But, in-fact, you are "Aiding" and Abetting" (knowing  of
the crime before or after the fact, or assisting in its commission through advice, actions, or financial-support) in the commission of the crime of spreading (proliferating)  Sorcery (Black-Magic) and its works, throughout the world.  Soon, every man will enjoy (appreciate treasure; prefer; revel-in)  the exercise (use; application) of Sorcery, while travelling toward his destination (Journey's-End), which he will be led to believe, is all about "Financial-wealth, Temporal-means and Worldly-fame and fortune" meanwhile, Israel's people continue to be subjugated (silenced; subjugated; hushed; subdued; squelched) as "The West" (Mormon headquarters in Salt Lake City, Utah) overturns (countermands; reverses; rescinds; revokes; overrides; invalidates) Israel's authority, so that Salt Lake may be unimpeded (unhindered; unchallenged; unrestricted), as they circulate (expand; proliferate; escalate) the dark-works of Sorcery throughout the world.
8.  Then, this generation of Salt Lake's (seed; offspring; posterity) will be guaranteed permanent possession of "Stolen-Goods" (plundered-authority)  to head (direct; control; oversee; supervise; preside-over) the emergence of "Authority-in-Zion", which Salt Lake will , undoubtedly exploit  (make full use of) as a shelter (fortress; stronghold; asylum; smoke-screen) to oppose (obstruct; thwart; fight) the vineyard (extended-families lineages and bloodlines of Israel's-people). Meanwhile,
disgraceful men who've become hardened (unfeeling; uncaring; obdurate; cold-hearted; callous; disdainful; steeled) will turn opportunities in Zion to their financial advantage in league with other troublemakers (vermin; pests; mischief-makers; agent provocateurs; scourges) just like themselves,  as Zion's guardian-angels ("watchers"). *  They are desperate to preserve (maintain) the ill-gotten gains they have amassed at Israel's expense,  thru craftiness and cunning.
* WATCHERS – The sin of "WATCHERS" (fallen angels) was that they revolted against God, and because of this, they were cast down.The angels descended on Mount Hermon during the days of Jared. There were 19 leaders mentioned in 1 Enoch, who were also called
"the chiefs of ten"

Once they reached the earth, the angels then taught women SORCERY (charms, enchantments) , the cutting of roots, and the knowledge of plants. They taught men how to make various weapons and armor, and also arts and sciences. These acts led to an increase in lawlessness and warfare. The men of earth then cried out to heaven, and the four (4) 

archangels

(Michael, Uriel, Raphael, and Gabriel) cried out to God. In response, God sent Uriel to warn Noah that there would soon be a flood that would destroy the wickedness on earth. It seems that there is a threefold aspect to the sin of the Watchers in these accounts.     (1) it was a defilement of the essence of the angels to marry and engage in sexual acts with human women. (2) these unions between the angels and mortal women were considered evil, themselves. Because of the

Nephilim

(hybrid offspring of Watchers and human women) and evil created by these unions, God caused the great Flood of Noah's time. Finally, the angels sinned because they taught humanity and revealing the secrets of the natural universe which God did not intend for man to know. They were instructed to merely"Watch" and report what they saw, but these Watchers wanted to teach and govern and control, once they became acclimated to mortal life.

.

9. Unless (had it not been for) the Lord of the Host's indictment (revelation that serves to illustrate that a religious system is bad and deserves to be condemned) ……….Israel's authority would be the victim of a successful overthrown (take-over; coup-d'etah) by Salt Lake's heads (Presiding General Authorities) for the sake of (in behalf of; in the interests of) the spoiled-remains (pampered-remnants) of Salt Lake's own seed (generation) as they  bend-themselves to the will of Melchizedek High Priests trying , as much as possible, to cover-up (hide; white-wash; conceal; mask; camouflage) Salt Lake's "hotbed" (cradle; breeding-ground) of Sodom  (moral-corruption!).     Indeed………If this book had not been translated, our generation (we) would have been turned (transformed; morphed; changed; converted) into Gomorrah
(merchandise; bundles; sheaves; commodities) to be bought and sold in the market-place by Salt Lake's Corporate Officers.  We would have lived (survived; remained; existed) as (identified; regarded)  no more than the "dung" (manure; muck; cow-patties; horse-apples; turds; "shit") of livestock to be thrown into a pit, then, mixed with straw (fodder; silage), and dried in the sun to form "bricks" that are used as fuel for fires…..utterly consumed  (eaten-up; wasted; burned-up) by Salt Lake's seed (generation; offspring; devotees).
.
.
10. Listen-up, ……ye leaders of Sodom (moral-corruption; hostilities; violence; warfare)  Lo and Behold (a new turn of events, that could have been predicted!).….. The ears of our
(current) generation are being pricked-up (pointed; prepared to pay very close attention;  made eager to hear; acutely attentive) to the Torah (Instruction) of our God,  in order to (so as to; that one may) curse (invoke a curse against; damn; jinx; hex; "put the evil-eye-on") people involved  (implicated;  incriminated; embroiled; entangled; caught-up) in Gomorrah (trafficking of Israel's birthright as  "goods", merchandise, and commodities).
.
.
11. For…… what-do all the (the multitude of) sacrifices (gestures; offering; surrenderings of time and money, human-lives and other precious things) for the sake of the church matter…… They don't matter, in fact,  to me !….. saith Jehovah. I've (Jehovah) had-enough (have no appetite for; have no stomach for) your so-called  "Duty" (obligation) to secure (get your hands on; be ordained to; obtain; seek-after; acquire) priesthood-authority just like Salt Lake's Rams ("leaders of the flock"; General Authorities;
Stake Presidents; Bishops, etc. ) and the creme-de-la-creme (elite; choicest-part; favorites; pride; best) of Salt Lake's fatted (stall-fed; pampered; overindulged) bloodlines (lineages; families) of "Mormon-bulls" (overweight-local-priesthood authorities) "Strutting-their stuff" because of they "have-a-good-command-of" (know very well) Sorcery (Black-Magic) or sheep, "Chomping-at-the-Bit", with impatience and eagerness to become skilled in Sorcery (Black-Magic) or old-goats (Elders; "old-men") reminiscing about the "Good 'ol Days   when they were the vanguards of Sorcery. I've had all I can stand of those guys!
.
.
12. Supposedly (according to what is generally assumed or believed) you (Salt Lake High priests)  "Fill-a-Void" (replace something missing) called (known as )  "Authority" (dominion; jurisdiction).     Who suspected (doubted; felt-uncertain-
about; distrusted) this……….coming from the hand (priesthood; ministry; fellowship) of all of you?     Who could have guessed (estimated; supposed; sensed; imagined) that you (Salt Lake's Melchizedek High priests) would trample (desecrate; profane; contaminate;  treat with abuse; treat with irreverence and contempt; debase by wrong, unworthy and vulgar use; paganize; bastardize; lower the character and dignity; corrupt) Jehovah's court (residence; place for the administration of justice; pasture; family).   
.
.
13. You (Israel's people) must not let (allow; permit) Salt Lake's Melchizedek Priesthood Organization continue (persist in their activity or process). Revelation (intelligence; a great sight; revealed knowledge) is coming (arriving) from "One" who is capable of  "cornering" (blocking-off; surrounding; trappings; forcing"up-a-tree"; upsetting; irritating; inconveniencing; "driving-into-a-corner") "wickedness"  (iniquity; calamity; destruction; collective-despair) caused by Salt Lake's obsessive worship of their own authority (control; supremacy; dominion)….in other words…….idolatry (worship of idols, i.e.
…..themselves!) , instead of Me (Jehovah).        The only things they are "restoring" are themselves , so they can attract (gather; assemble)  a big audience (swarm of devotees and admirers; army of fans; following; throng of backers and supporters) who possess neither the strength nor the power to withstand (resist; cope-with; stand-up against; put-up-a struggle-against; prevail-against) Salt Lake's religious idolatry (hero-worship; worship-of-idols) not to mention their "Mind-Numbing" (monotonous; lifeless) meetings.
.
.
14.  The "Latter-Day-Restoration" celebrated by all of you and the solemnities (Sacrament-meetings; conferences; solemn-assemblies; firesides) attended by all of you (Mormon-people) are imbued (inspired-by) hatred (loathing; detestation; intense dislike or ill will) for My (Jehovah's) character (nature; essence; "spirit"; disposition). This Salt Lake breed of latter-day rivals (competitors; foes; enemies; antagonists) posing as Israel's leaders (princes;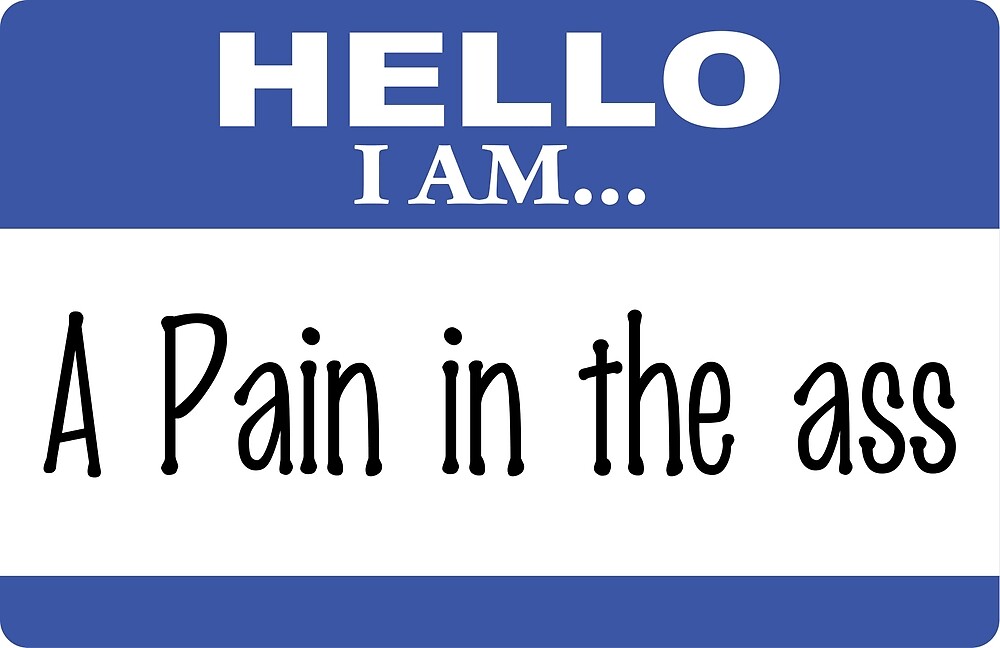 captains)  is a "Source-of-Trouble" (burden; strain handicap; affliction; "pain-in-the-ass").  And…..this generation of Israel's people (rank and file Mormons) is spiritually exhausted (spent; used-up; empty; depleted; played-out; "burned-out") from lifting-up (supporting;  sustaining; carrying; suffering; bearing with; tolerating) Salt Lake's "phony" (bogus; fake; fraudulent; false) prophets, seers and revelators.
.
.
15. So, when all of you (phony prophets, seers and revelators) "spread your palms" to bless the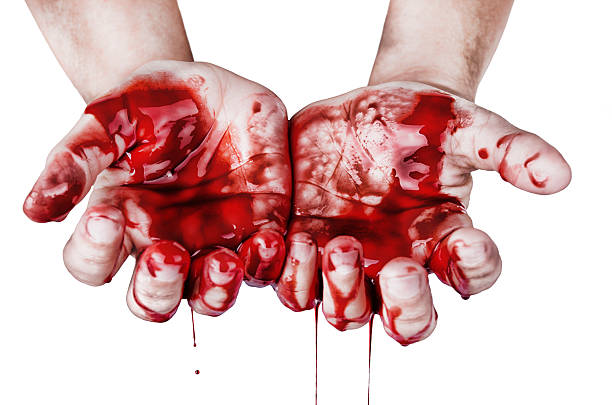 people , I will hide (conceal; blind; veil) my eyes from all of you, even if you make (offer) many (a multitude of) prayers, I will not listen…..Your hands (works of your hands, i.e. programs; policies; temples; ordinances)  are covered (stained; contaminated) by blood (bloodshed; killing; slaughter).