This website (blog) is intended to be read in-full (in its entirety) because the whole of it constitutes the complete Old Testament Book of Isaiah. I have translated Isaiah's account of a spectacular vision he received "in the year that King Uzziah died" (742 BC). Isaiah was convinced that "only" an unshakable trust in Yahweh (Jehovah, Israel's God) , rather than in political or military alliances, could protect Judah and Jerusalem from the advances of their enemies—specifically, in this period-the Assyrians (more about these guys a little later).
Isaiah was commanded by Jehovah to document (record; archive) his vision in enigmatic (mysterious; puzzling) language in order to diminish (deter) the likelihood of tampering (unauthorized-alterations) that might occur during the lengthy period of time spanning (extending from) Isaiah's generation until our own (a very long time).  As a result, the Old Testament Book of Isaiah that you find in your Bible at home is,  for the most part,  just what Isaiah penned over twenty-seven (27) centuries ago, i.e.  (confusing; mysterious; puzzling)…..right? Well…….it worked because "tamperers" (lay-scholars and experts in theology, alike) found Isaiah's words altogether too difficult to understand,  in the first place, so they moved on and largely left them alone.
I've translated (expressed the sense of) Isaiah's vision "word for word" from ancient Hebrew into plain English, because, though I , along with the rest of the Human Race was unaware that a correct (accurate) translation of Isaiah's vision would reveal a hitherto unknown (untold; unrecognized)   legal-
controversy (dispute) between the Jehovah and the Assyrians (presiding officers of Salt Lake's Melchizedek Priesthood Organization;  (Mormon prophets and apostles) regarding "Divine-Authority".  The controversy sheds light on Salt Lake's existential threat to the House Of Israel, Jerusalem and particularly the tribe of Judah.  It's a dispute that Isaiah's vision foreshadowed (prophesied; warned-of) and which must be resolved (dealt with successfully; cleared up) during "the-last-days" by this (our)  generation. This Book makes all of that clear. Its title is "Reading Isaiah's Mind".
Indeed, "Reading Isaiah's Mind" is a "book about a book".  More precisely……. it's a  "Contemporary and inspired Translation" of a
"Very-Old-Book".   The "Very-Old-Book" is  the Old Testament "Book of Isaiah".
**************
Isaiah was an learned-scholar during his day. His extraordinary literary skill (expertise; talent; gift) enabled him to cloak (hide; wrap; mask; camouflage;  disguise) all kinds of incriminating evidence in enigmatic (difficult to interpret or understand; mysterious; obscure) language and thru literary devices *  (personifications; allegories; euphemisms; foreshadowing, etc.). As a result, the deeper, more explicit and the most incriminating aspects (details; evidence) contained in Isaiah's vision have remained,  both unchanged (unaltered), and misunderstood (obscure; confusing).  
 

*

 literary devices – Literary devices or literary techniques are specific structures that writers often use to add meaning or create more compelling stories for the reader. Some common examples are metaphor, alliteration, hyperbole, and imagery. These techniques can give the reader a greater understanding and meaning of the writers intent or to
obscure

(hide) a writer's message.

The book's title,  "Reading Isaiah's Mind",  precisely describes what I have been divinely-authorized (permitted; approved), then enabled (empowered) to do.  Much the same as Isaiah, I've been divinely ordained (anointed; enjoined) to delineate (define; describe; depict; characterize), in very plain (straightforward; uncomplicated and easy to understand) language * (expression; jargon; terminology), that is familiar to "common (average; non-elite; ordinary) people" (like ourselves),  regarding the…..
*

Language – 

 

If I had been born in France, "Reading Isaiah's Mind" would have been written and first-circulated in common French. Occasionally, I have felt compelled use language that some might consider "vulgar", but on those infrequent occasions, the so-called
"vulgar"

phrasing actually

"hits the nail on the head"

(makes the point)  

exceptionally well

 (better than any other way). 

Common people

(non-aristocrats like us) speak and understand language that is colorfully-peppered with an occasional

"vulgarity"

. It tends to express in a humorous way, the emotions that common people really feel. But, for those may be offended, I am sorry indeed, that your sensibilities have been offended. It is, indeed, written in the language of the common man.
(

continued

)

…crimes (violations of God's law; transgressions) which have been routinely committed by the villains  ("Snidely-Whiplashes" lawbreakers; outlaws; General Priesthood Authorities) of Salt Lake Headquarters. They are enthusiastically engaged (occupied; involved) in a well-organized (orderly  & efficient)  "coup-d-Etat" (coup; overthrow; illegal, unconstitutional power-grab) as a means to supplant (replace; override; supersede) the administration of Jehovah to His people.

"Reading Isaiah's Mind" presents a clear ("user-friendly"; coherent; easy to perceive, understand, or interpret) explanation of Jehovah's Indictment (formal list of criminal charges) against The presiding officers of Salt Lake's Melchizedek Priesthood Organization and its members. Though they proudly exploit (make full use of and derive benefit from) Jehovah's name (authority; dominion; jurisdiction), behind closed doors, they've totally deserted (betrayed; forsaken; apostatized from) Him (Jehovah).

"So, what's in a name?"

In Hebrew, the name "Isaiah" means:  "Salvation by/of/thru Jehovah").   Isaiah ("the-Old Testament prophet") was born as the son (lawful-heir; scion; prince; successor) of the house (family; dynasty; lineage; bloodline; line of hereditary rulers) of Amoz ("Strength and Courage"). He led a life of straightness (virtue; morality; incorruptibility),  so he was blessed (endowed) with eyes (vision; perception) to see (discern; recognize; comprehend)   light   ("truth"; divine revelation; intelligence") as it pierced   (penetrated) the darkness (ignorance; superstition) of his generation  (time-period; era; day and age).  The heavenly vision that Isaiah saw received revealed a controversy (prolonged-dispute; argument) that threatens (endangers; jeopardizes) the survival (existence; continuation) of Judah ("Praise" & Thanksgiving unto God") and Jerusalem ("Teachers-of-Peace-and-Salvation").

Fasten your seatbelts. Make sure that your seat back trays are locked in their upright position……………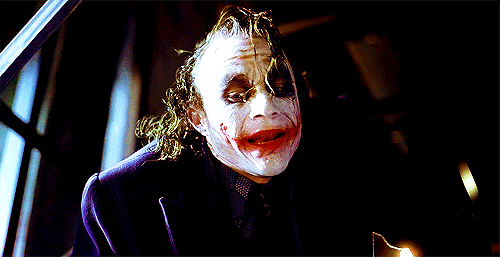 *************************"Reading Isaiah's Mind"***********************
Chapter One -"A Rebellious Nation"-
1. The vision that Isaiah, son of Amotz (Strength and Courage),  saw during the consecutive reigns of Uzziah, Jotham, Ahaz, and Hezekiah, as "kings ("lions") of Judah.* 
*

 Kings ("lions") of Judah– The name of each Judahite King corresponds with a/the
principle

 (fundamental truth or foundation)  that reigned supreme among Judah's people.
(1)
Uzziah
-"Let's prevail thru Jehovah"
(2)
Jotham-
"Let's Be-perfect"  
(3)
Ahaz-
"Let's Seize what we can"
(4)
Hezekiah

–"Let's Hold-fast to Jehovah as a means to get us out of this jam"

One can see (recognize; comprehend; understand) the top-priority of Judah's monarchy and consequently, how the mindset of Judah's people,  changed (evolved) over time.

.

2. Hear (ponder; think-deeply) ye ("plural of thou") heavens ("People with whom God "feels-perfectly-at-home"), and ye people of (bound to; confined
to) the Earth ('The temporary sphere where mankind has sufficient time and opportunity to transform his natural inclinations into fixed habits and instinctual behavior").    Jehovah is saying (declaring) to us………. 
"I have born and raised-up offspring (heirs; scions; children), but they've rebelled against me!" , i.e.  they've used my Kingdom as a toilet (lavatory; water-closet; "privy"; latrine; "out-house"; bath-room;  "honey-bucket") into which they relieve themselves.  (Deuteronomy 23:12-14) 
.
.
.
.
.
3.  On the one hand, At least, the Ox knows (acknowledges; recognizes the authority and status of)  his owner (possessor; master) and even the jackass 
(person who is foolish or stupid) acknowledges (recognizes)  the feeding-trough (crib; food-source) provided by its owner.
*************************
But, Israel's people don't seem to know (enjoy a close-relationship with; understand; fathom; grasp) their own God.
.
But, Jehovah's people (Israelites), on the other hand, are unable-to-see ("blind to"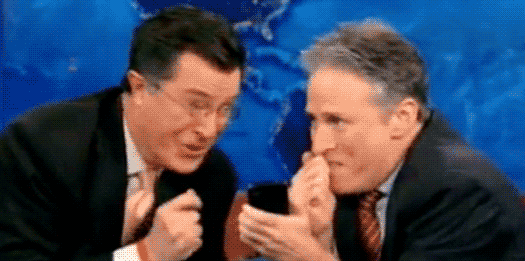 ; ignorant of ) Salt Lake's on-going "Mockery"   (lampoon; misrepresentation; "ridicule")  of Jehovah, which has been led (headed; initiated; launched; prompted; spearheaded) by Salt Lake's "Melchizedek Priesthood Organization,  for nearly two centuries (200 years) .
.
.
.
.
.
.4.  Oye (Alas!; Oh!; uh-oh; Woe!)…….the "goy" (adj. – heathen; unbelieving; non-Israelite) Priesthood Leadership at Salt Lake' Headquarters has completely "Missed-the-Boat"  (failed; "F**ked-up"), because Salt Lake's entire Melchizedek Priesthood Organization is run (managed; operated; directed; controlled) by a syndicate (gang; bunch; ring) of criminals ("Snidely-Whiplashes"; law-breakers; felons; malefactors; wrong-doers; miscreants), each of whom,  is loaded-down (burdened; encumbered; handicapped) with guilt (a bad conscience; culpability; accountability; liability; responsibility) with regard to regarding Israel's sins.
**********************************
Salt Lake's  current Melchizedek Priesthood leaders are the pandered to (catered to) offspring)  of
misguided (ill-advised; delusional; ignorant; misinformed) "Pioneer-Ancestors",  whose God-given role (duty; function) was nothing more than providing  "Janitorial service (maintenance workers) to the Lord's House (family; lineage; bloodline; dynasty) ………….
**************************************
 But instead, Salt Lake's  "Pioneer-Ancestors" molded (patterned; ornamented) themselves into the image (epitome; embodiment; incarnation) of their ancient (Pre-diluvian & Post-diluvian) ancestors (antecedents; forefathers) "The Nephilim".
Like their ancient (Pre-diluvian & Post-diluvian) ancestors,  Salt Lake's presiding priesthood authorities are never satisfied. They inherently want more…and more (exceed their boundaries). This behavior is "all too common" (routine; typical; "business as usual") among the "Sons-of-Men" ("posterity of Adam"fallen, unregenerated men ).  Each of them is greedy for  charisma (compelling attractiveness or charm that can inspire devotion in others), for, each of them is driven (motivated; urged-on; obsessed; impelled)  by the same dark (sinister; foul; corrupt; unholy; damnable; immoral) hereditary lust for power and authority, that they genetically inherited (fell heir to; acquired; received) from their ancestral-bloodlines (genes; genetic-codes), which originated among the Old Testament Watchers * (Fallen Angels) and their spawn, "The Nephilim".
*

Nephilim- ("fallen ones") are the hybrid-offspring of 

"Ha bene Elohim"

 ("Watchers") and  Mortal women.  Genesis chapter 6 (Hebrew version) states
clearly

 (unequivocally)  that…….
"Because the human race began to 
increase

 (multiply; develop; grow ) in accordance with Jehovah's purposes and intentions for "

The Earth"

(mortality; this world)
the

"Watchers"

(Ha-bene-Elohim)

saw

 (realized; noticed; recognized) that the

daughters

("Apples of the Eyes"; "Cherished-Ones") of  mortal-men were

"renowned"

 (celebrated) because they had a knack for surrounding  a 

house

 (family; lineage;  dynasty; line of hereditary rulers) with grace, beauty, love, health, and prosperity.  So, as one might expect, 

"Ha bene Elohim"

 ("Watchers")

took

(claimed) these

"renowned"

 (celebrated)  mortal women as 

wives

 (plural-wives), "all of whom they chose" (every last one that they chose).
***********************
This implies an element of 
force

 (compulsion; pressure; intimidation).
"Watchers"

were

angels

(angelic beings), who were

fallen

(disgraced, disfavored; sick-minded)  but apparently irresistibly powerful beings. Mormonism's polygamy was NOT a

"New-Thing"

 (novel idea; inspired idea) taught by God to Mormon leaders, as they claim, but rather for Salt Lake's Nephilite descendants,  polygamy was a "devilish" hereditary

inclination

 (impulse; disposition; propensity; tendency; proclivity) passed down to them in thru their  

genetic code

(DNA) throughout the

ancestries

 (families;  ethnic-descents) of  

Nephilim

 ("fallen-ones"; reprobate ones) until today .
.
***************************************
In Hebrew,  "Ha bene elohim" doesn't mean "Sons of God", as it is widely misinterpreted (misread; misunderstood) by contemporary theologians of the Old Testament. It means something entirely different. The true (accurate; correct) definition is actually hidden in the words, themselves. The verbatim translation of  "Ha bene Elohim" is as follows:
(1) "Ha (the; a )
(2) "bene" (partner; son; disciple; subject; heir) in/of a
(3) "alah" (curse; imprecation; satanic oath & covenant)
(4) eem  (of-men; fabricated by men).
By the time of Genesis Chapter Six (6) "Ha bene Elohim" ("The disciples of a Satanic oath and covenant created by men") had became extraordinarily powerful and renowned throughout the world, as "Great-Men" even ("Giants"among men; "gigas"; "gigans"- Latin;  praegrandis- "very-great", "insurmountable"). By engaging in illicit-sexual-intercourse with morally-compromised mortal-women, they set-about (began) to father (sire; create; beget) a rival (adversarial) race of hybrid (illegitimate; bastard; half human & half angelic) offspring (scions; progeny; descendants) known as Nephilim ("fallen-ones") as a means to to supplant (supersede) Jehovah's Authority.  
 But that's not the whole story.  Old Testament "Watchers" ("ha bene Elohim") brought a working (practical) knowledge of The-Occult (sorcery; casting spells; enchantments; magic) with them from their angelic realm, as a means to reach (achieve) their ultimate objectives. In defiance of the restrictions (limits; boundaries)  assigned to them by Jehovah,  to merely watch (maintain; keep an eye on; observe) the Human Race, Watchers began to:
    (a) teach (instruct; train) men and women about "occult-practices" (sorcery; casting-spells; enchantment; charms),
       (b) train men how to weaponize (militarize) their illegitimate (unauthorized; felonious; illicit; unlawful) dominion (jurisdiction) 
(c) show women the art of creating a phony-image of beauty (beautifying one's outward-appearance; "make-up").
From a Genetic stand-point, Watchers ("ha bene Elohim") and their hybrid-progeny, the Nephilim are a strange (foreign; non-human; alien) race of beings who possess absolutely no conscience (human-moral-sense) thus, they believe that they are entitled to commit,  what human-beings call "crimes", as a necessary means to achieve their objectives *
*

 objectives– Hindsight makes it clear that the ultimate objective of the "Watchers" was to 
dethrone

 (topple;  supplant) Jehovah's

administration

(government).
****************
"Watchers" originally sought permission from Jehovah,  supposedly to
"go-down"

(descend) to the Earth and

"watch"

(observe) the human race. They thought that the human-beings were incompetent so they asked to go down, to Earth to help them to

succeed

 (achieve their objectives; prosper) thus,  they were permitted to 

"Watch"

.   But Jehovah warned them,  "You would do well to have compassion upon the Human Race,  for if you were in their shoes, it is likely that you would make the same mistakes". Genesis Chapter 6 addresses the matter of Watchers and their attempt to supplant the human race and populate the earth with "

their own kind" 

(,i.e. Nephilim; "Fallen Ones") 

  Today's Mormon General Authorities are the biological descendants (genetic-off-shoots; living-progeny; posterity; scions) of ancient (Pre-diluvian & Post-diluvian) Nephilim ("Fallen-Ones"). They spearhead (lead; guide) Salt Lake's current (Latter-day)  dynasty of Nephilim ("Fallen Ones"; disgraceful Ones; "tyrants"; autocrats; dictators; oppressive-rulers).  Like their ancient  (Pre-diluvian & Post-diluvian) ancestors (predecessors; forefathers; antecedents) Salt Lake's Later-Day (contemporary) Nephilim ("fallen ones";  continue  to blaspheme (curse; damn; blight; doom) the favor that Jehovah granted to them to "Watch" (observe; keep an eye on) the Human Race.    Like their ancient   (Pre-diluvian & Post-diluvian) ancestors, Salt Lake's Men are greedy for "charisma" (compelling attractiveness or charm that can inspire devotion in others) as a "means" (way) to achieve their "ends" (objectives). From the very beginning, the objective of every Nephilim has been to "take" (steal; misappropriate; usurp; falsely-claim) Israel's birthright ("Authority"; jurisdiction; dominion), so they could guarantee (make certain) for their own  posterity (descendants; offspring) the absolute "freedom" (inalienable-right; entitlement) from generation to generation,  to  engage in (habitually and regularly carry out or perform) whatever "dirty-deeds" (crimes; sins; misbehaviors; wrong-doings; peccadillos) that appeal to them, with impunity (freedom from punishment; indemnity; immunity) by doing the following…..

(1) employing the "Powers-of-Sorcery (Black-Magic"), 

   (2) creating a phony-image (appearance; public-image)  of righteousness to avoid detection (accusation; identification; recognition) 

                               (3) weaponizing (adapting for use as a weapon) their fiduciary (guardian; trustee) role (performance) as

 "Prophets of God" in order to side-step (escape; deter)

 prosecution (a bill of indictment).

*************************************************

Like their ancient (Pre-diluvian & Post-diluvian) ancestors,  Latter-Day Nephilim (fallen-Ones; Ones who've fallen from God's favor) acting as Salt Lake's presiding authorities are driven-by (obsessed-with; engrossed-in; preoccupied-with) to:

(1) neglect (disregard; ignore; pass-over; scorn) Israel's people.

(2) blasphemy (insult; show-contempt toward) Jehovah.

(3) crowning themselves  "Kings of Israel" , then…… as if to add insult upon injury…….

(4) deify (glorify; immortalize) themselves as "gods" ("giants"; icons; "Heroes"; "idols") , by means of a left-handed ("secret"; sinister; clandestine) ceremony (ordinance) conducted behind-closed-doors (in the basements of LDS Temples; behind-Israel's-back) offered to "the Apples of Salt Lake's Eye" ("Salt Lake's Chosen-ones"). That left-handed (sinister) ordinance is called "The-Second-Anointing".*
*

 The Second Anointing – For much of LDS Church history, the "Second-Anointing" was the crowning ordinance of Salt Lake's
"so-called"

 (self-styled) Restoration. The first anointing is the endowment ceremony that continues today, and it concerns blessings in the afterlife, like becoming kings and queens, priests and priestesses. The second anointing actually bestows those blessings during mortality and
furthermore secures one's exaltation in heaven. By 1949, nearly 33,000 of these anointings had been performed". – by Devery Anderson.

******************
 Although it has been rumored by many members that the second anointing ordinances are still practicing, it has been mostly speculation and second-hand accounts. But now, a former
Stake President

(General Authority) has come forward with his story and provides a first-hand account of his second anointing. In 2012, former stake president Thomas Phillips went public and was a guest on the Mormon Stories Podcasts by John Dehlin.
*************************************************************
He gave an account of the second anointing. performed by the highest leaders of the church for both Thomas and his wife. He also said that afterward he was asked to recommend other couples for the ordinance but to keep it quiet and not to discuss that he and his wife had received their second anointing. Apparently, the practice is more widespread than most members know as the ordinance is limited to General Authorities as Brother Phillips was a stake president when he received his second anointing. The Mormon Stories Podcast featuring Thomas Phillips is very interesting and one of the best. It is over 4 hours long, but filled with very interesting information and is not "anti-Mormon" at all,  but reveals the struggle that a faithful, high-ranking church leader has had and continues to have after learning about many problematic issues of church history and doctrinal beliefs.
.
.
.
.
.
.
.
.
.
5.  Why (for-whose-purposes) do you (Melchizedek Priesthood Leaders) seek to subjugate  (dominate and control) Israel's people.
And how could You (Israel's people), be so gullible (easily persuaded; easily fooled) that you "swear-a-binding-oath" (seven
yourselves; swear an oath) to Salt Lake, that you'll  gladly (willingly) be   carried-away ("twitterpated": beguiled; charmed; seduced; spell-bound; intoxicated; enraptured) to the extent that you'll disregard (ignore; pay-no-attention-to) your "head" (Jehovah; "Jesus-Christ") and fall-for (be-taken-in-by; be-captivated-by; be-smitten-by; be-hoodwinked-by) deceitful (two-faced; dishonest; unprincipled; duplicitous) "flattery" ("puffery"; sweet-talk; honeyed-words; false-praise), gushing from the mouths (prophets, Seers and Revelators; spokesmen; representatives) of Salt Lake's Melchizedek Priesthood Authorities, until the heart (affection; wills and purpose; thinking and actions) of nearly every one of you (Israel's people; rank and file Mormons) becomes  perverted (twisted; deviant; unnatural). 
.
.
.
.
.
6. From the sole (lowest-level; lowest-position; lowest-orientation) of the foot (footsoldier; "errand-boy"; "gofer"; 19 year-old-"doorbell-ringing-missionary") to the head (Prophet; President of The Church of Jesus Christ of Latter-Day-Saints), there is not one "bit" (particle; ounce) of integrity (truth; veracity; honesty)  among the "whole-bunch-of-'em".
There are only bruises (wounds; injuries below the surface), stripes  (welt-marks from a whip) and a "brand" ("trademark) given
to Mormon-Missionaries.  To a man (without exception),  they've all been transformed into servile (fawning)  "Slaves" (captives; personal-property;  laborers; vassals) of Salt Lake Headquarters.  Their   wounded-souls (spiritual-injuries) have never been anointed (blessed; softened; moderated; tempered;  calmed; mollified; tranquilized; soothed) by oil ("the Spirit of God") nor have they been bandaged (dressed; covered; bound) to prevent (avert; stave-off) infection (disease contamination; contagion; septicity).    
.
.
.
.
7.  Salt Lake's once glorious (distinguished; celebrated) "Kingdom of Mormonism" (Church of Jesus Christ of Latter-Day-Saints) has been transformed into a virtual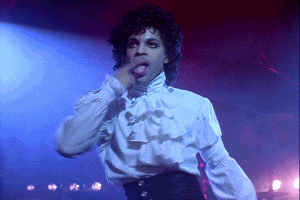 "Train-Wreck" ("hellish scene of  "confusion and trouble"). 
******************
The "reality" (state of things as they actually are, rather than an idealistic image)  is that…… every Mormon-male (rank and file husband, uncle, grandfather, brother, and father) is consumed (absorbed; fixated; preoccupied; obsessed) with the desire for:
(1) getting (obtaining; having) "more and more" authority.
(2)  "showing off" (swaggering; parading around;  make-spectacles of themselves) …..as if each High-Priest is some kind of Prince (royalty).
**********************
Israel's people (rank and file Mormons) are very naive (blind; starry-eyed)  so they don't see (understand; recognize) that they're being exploited (used in an unfair and selfish way) by Salt Lake.   They willingly (enthusiastically) donate their money (tithes and offerings)  and happily dedicate (devote; commit; pledge) their time (lives), to "Aid and Abet" (assist; support; collude-with) Salt Lake's presiding Authorities in the commission of crimes (criminal acts; felonies; transgressions) against God and humanity.
Salt Lake's presiding officers seek to the spread (proliferate) Sorcery (Black-Magic; "Works-of-Darkness") throughout their worldwide Mormon Kingdom. So, if you (Israel's people; rank and file Mormons) continue to support Salt Lake as you have hitherto (so far) done…… very-soon……  every Mormon-male,  that you know and love,  will be hopelessly caught-up (absorbed; engrossed; rapt; engaged) in Salt Lake's network (web) of magicians  who get what they want thru the use (practice; employment) of Sorcery, (Black Magic; "Works-of-Darkness") while careening (moving swiftly and in an uncontrolled way in a specified direction) toward "Their Final-Destination" ("Hell"; "Outer-Darkness").
**************************
Mormon-men are routinely tricked (duped; hoodwinked; bamboozled) into believing that Heaven ("the dwelling place of God") is populated (occupied; inhabited; settled; peopled; colonized) by Mormon men and women who've spent their lives and resources to promote Assyria ("Guaranteed Financial-Security and Social Success" thru alliance to the Melchizedek Priesthood Organization"). 
Meanwhile, Israel's people (rank and file Mormons) are subjugated (controlled; quieted; restrained; tranquilized)
 as "The-West" (Mormon headquarters in Salt Lake City, Utah) casually   overturns (countermands; reverses; rescinds; revokes; overrides; invalidates) "Every Aspect" of Israelite (legitimate; lawful; legal) authority.
********************************
 Salt Lake continues, unimpeded (unhindered; unchallenged; unrestricted), while it circulates (expands; promotes; proliferates; escalates) the practice of Sorcery ("dark-works"; black magic; casting magic-spells; incantation) among its fawning (flattering;  obsequious) Mormon membership.
.
.
.
.
.
8.   Salt Lake's seed (offspring; posterity) has a virtual "Lock" (vice-grip; strangle-hold) on "Israel's-Goods" (birthrights),  so Salt Lake's illegitimate prophets and apostles have the freedom (liberty) to head (direct; control; oversee; supervise; preside-over) the emergence of a  "Counterfeit" (imitation; phony; bogus) authority (jurisdiction; dominion) among the people of Zion (realm of those who've spent 40+ years in a personal wilderness in  search of  "Living Water"), i.e. "The Holy Spirit".
Salt Lake exploits  (makes full use of) Israel's illegitimate authority (jurisdiction; dominion) , by referring to The Melchizedek Priesthood Organization as a shelter (smoke-screen) behind which they can secretly work to oppose (obstruct; thwart; fight) Jehovah's vineyard (extended-family). 
*********************************************
Meanwhile,  Melchizedek high-priests who've become the most-

hardened 

(unfeeling; uncaring; obdurate; cold-hearted; callous; disdainful) of Mormon leaders. They know how to turn financial

"Opportunities-in-Zion"

to their

advantage

(favor; gain), in partnership with other like-minded 

"cockroaches"

 (detestable-creeps;  low-life reprobates; abominations).

********************

They'll pretend to be Zion's guardian-angels (watchmen; sentinels) but, if truth be told,  they are nothing more than the "Hybrid-Offspring-of Watchers" * ("Nephilim"), i.e. wicked high-profile men trying to preserve (maintain; "hold-on-to"; keep possession of) the "ill-gotten-gains" (plunder; spoils) that they and their patriarchal-ancestors have stolen from Israel's people (rank and file Mormons) thru cunning and craftiness.
* WATCHERS – The 
sin

(moral-failure; mistake; transgression) of

"WATCHERS"

(fallen angels) was "to revolt against God" by

crossing

(going-beyond;  exceeding) the

limitations

(circumscriptions; boundaries; restrictions) given to them by Jehovah.

 

  This

ambitious

 (power-hungry; aggressive) angels descended upon Mount Hermon during the

era

(generation; time-period) of the

"Tower of Babel"

(Babel means "confusion"; Genesis Chapter 11). Nineteen of them were considered to be leaders,  mentioned in 1 Enoch, referred to as  "The-Chiefs-Of-Ten." Once they reached the earth, they found women, who were

renowned

(celebrated) because they surrounded every

house

(dynasty; line of hereditary rulers) to which they belonged,  with grace, beauty, love, health, and prosperity. The "Watchers found these women to be especially attractive. for their purposes. The 'Watchers"  proceeded to unlawfully instruct humans about 

SORCERY

(charms, enchantments), severing Israelite genealogical 

roots

(foundations) and "creating "irresistible-public-images".
(1)  the essence of angelic-
being

(existence; life)  was defiled by marrying and engaging in sexual acts with mortal-women.
(2) these unholy-unions produced 
Nephilim

(wicked-hybrid-offspring) who lacked human-consciences, and ultimately 

necessitated

(made necessary as a consequence) Jehovah sending the Great-Flood during Noah's time.
(3) These "Watchers" seized the unauthorized
mantle

(role; duty)  as instructors and governors of humanity as well as revealers of

secrets

(privileged-information) about our 

natural

(physical; time-space) universe……….secrets which God did not intend for mankind to know unless they were

spiritually

(morally) mature enough to receive them.  The angels were only permitted to 

"Watch"

(observe attentively; keep things clean), and report what they saw, but as they became acclimated to "mortality" and their "super-human" penises), the 

priorities

 (prime concerns; primary-issues) for these  

"Watcher's"

   quickly became, just like that of every

mortal

(unregenerate) male:
(1) to copulate-with mortal women as often as possible
(2)  
instruct

(direct; coach) mortals
(3)  control mortals………in that order.
.
.
.
.
.
9. "Were-it-not-for" (had it not been for; without) this indictment (revelation that
declares that Salt Lake's Melchizedek Priesthood Organization as "evil" and condemned by Jehovah),  Israel's people along with their birthright would forever become  just the  "spoils  (booty; plunder; treasures; prizes) in a "stealthy" ("conspiratorial") "takeover" (coup-d'etat) by Salt Lake's heads (Presiding General Authorities) for the sake of (to benefit; in behalf of; in the interests of) their own pampered (molly-coddled) scions (descendants of notable families) in Salt Lake's dynasty (line of hereditary rulers). Salt Lake's General Authorities are bending-over-backwards (making every possible effort) to cover-up (hide; white-wash; conceal; mask; camouflage) Salt Lake's Sodom (moral-degeneracy and corruption)!
***********************************
 Indeed………If Isaiah's words had not been translated (interpreted) correctly, you (Israel's people; rank and file Mormons) would have unavoidably (assuredly;
inescapably; inexorably) be  transformed (morphed; changed; converted) into Gomorrah ("bundles; congregations assets) to be bought and sold as  "Merchandise" (commodities) by Salt Lake's Corporate-CEO's.
********************
We (Israel's people; rank and file Mormons) would forever exist (subsist; be regarded) as "dung" (filth; manure; waste-matter; "shit") by Salt Lake, thrown into a pit, along with straw (fodder;  people considered  to be readily available and of little value), blended into a mish-mash (confused mixture) , poured into a "tried and true" (prescribed) molds (role-models) and dried in the sun to produce "bricks" (building-materials) for Salt Lake's illegitimate "Kingdom-of-God".
**********************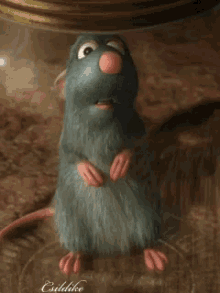 Then,  the only things that Salt Lake's kingdom needs are its own  "Rat-Bastard" (legitimate) offspring (followers; disciples; children) to keep every man active in Salt Lake's corrupt priestly order (priesthood-network; system; organization).
.
.
.
.
.
10. Listen-up, ……ye  leaders of Salt Lake's Sodom (moral-degeneracy and corruption)!  Lo and Behold (a new turn of events, that could have been predicted!).….. The ears (capacities to ponder and think-deeply)  of our (current) generation are pricked-
up (alert; pointed; eager to receive; thinking-about; wanting-to-study) the Torah ("instruction") of our God.
They will inevitably (sooner or later) curse (invoke a curse against; damn; jinx; hex; "put the evil-eye-on") all Melchizedek Priesthood  Priesthood Authorities, who act like Merchants (peddlers; merchandisers; retailers; agents; vendors purveyors) of Salt Lake's Gomorrah ("bundles-of-merchandise"; stolen Israelite-birthrights). 
.
.
.
11. Ask Yourselves, "in the end" (in the final analysis; "when all is said and done"; "at the end of the day") ……. what-do the sacrifices (gestures; offerings; surrenderings of time and money, human-lives and other precious things) for the sake of an apostate-church really matter?
They don't matter to me !".…. saith Jehovah. "I've had enough ("a-belly-full"; "all I can stand") of every Mormon-man's "Duty" ("mantle";
responsibility) to secure (retain; get its hands on; be ordained to; obtain; seek-after; acquire) as much priesthood-authority as he can so that everyone will see (view; regard) him as a Ram ("leader of the flock"; an Authority) or one of the creme-de-la-creme (elite; choicest-men; favorites; pride and joys) among Salt Lake's favored families (lineages; bloodlines). These elitist (snooty; privileged)  families produce (beget; cultivate; raise-up; ) almost-all-of the "Mormon-Bulls" ("leaders"; Melchizedek Priesthood Authorities) working Salt Lake' Headquarters. They "Strut-their stuff" because  they think (imagine; suppose) themselves to be "experts" ("masters"; "specialists"; "hot-shots") at Sorcery (Black-Magic). They look forward to the day when their own sycophants (fawning-subordinates)  are  "Chomping-at-the-Bit" to become experts ("masters"; "specialists"; "hot-shots") at Sorcery (Black-Magic) just like them,  while "Old-goats" (Elders; "old-men") reminisce about the "Good-Ol'-Days"   when THEY were known (seen; viewed; regarded) as experts ("masters; specialists; hot-shots") at Sorcery (Black Magic; "Works-of-Darkness").
 I (Jehovah) have had all of this kind of  "Standard of Manly Priesthood Achievement" that I can (will)  tolerate!
.
.
.
.
.
.
.
.
.
.
12. Who would have (could have) suspected (doubted; anticipated) such a thing……….coming from the hand (priesthood; ministry; fellowship) of you (Salt Lake's "Chosen-Ones")?     Who could (would) have guessed (estimated; supposed; sensed; imagined) that you (Salt Lake's prophets and apostles) would destroy (kill; slaughter; desecrate; pierce) Jehovah's administration-of-justice?   
.
.
.
.
.
.
13. You (Israel's people) musn't let (allow; permit) Salt Lake's Melchizedek Priesthood Organization to continue to doing this.  Revelation (intelligence; revealed knowledge) has arrived ("filled-the-void") by  "someone" who is capable of  "cornering" (blocking-off; trapping; "forcing-up-a-tree"; "driving-into-a-corner") "wicked men"  (General-Authorities) who worship their own authority (control; supremacy;
dominion), i.e……
They worship–idols (their own public-images) instead of Me (Jehovah). 
********************
What they really want is the "Restoration Of Opportunities For  Wicked Men To Make A Fortune" , so Salt Lake may (can) attract (gather; assemble)  a worldwide audience (swarm of voracious-devotees; army of greedy-fans)…….
**************
 ……..none of whom have the moral-conviction (sense of right and wrong)  or power (ability) to withstand (resist; combat; oppose) Salt Lake's religious idolatry (hero-worship)……. not to mention……. Salt Lake's "Mind-Numbing" (monotonous; stupefying) sacrament-meetings and conferences.
.
.
.
.
.
14.  Everything about the  "Mormonism's Latter-Day-Restoration" that you (Israel's people; rank and file Mormons) are celebrating and all of the solemnities (Sacrament-meetings; conferences; solemn-assemblies; firesides) that you are observing (present-at; taking part in) are imbued-with (inspired-by) Salt Lake's hatred (loathing; detestation; intense dislike or ill-will) for My (Jehovah's) character (nature; breath; essence; "spirit"; disposition).
Salt Lake's kind (sort) of Latter-Day Sainthood ("angelic-character"; Holiness) is entirely foreign to Israel's people. They ( Salt Lake's leaders) posture (show-off; "put on airs") as though they are Israelite-royalty (kings; princes; captains).   But, as far as I (Jehovah) am concerned, every one of Salt Lake's "holier-than-thou" Melchizedek High Priests is nothing but a royal "Pain-In-The-Ass".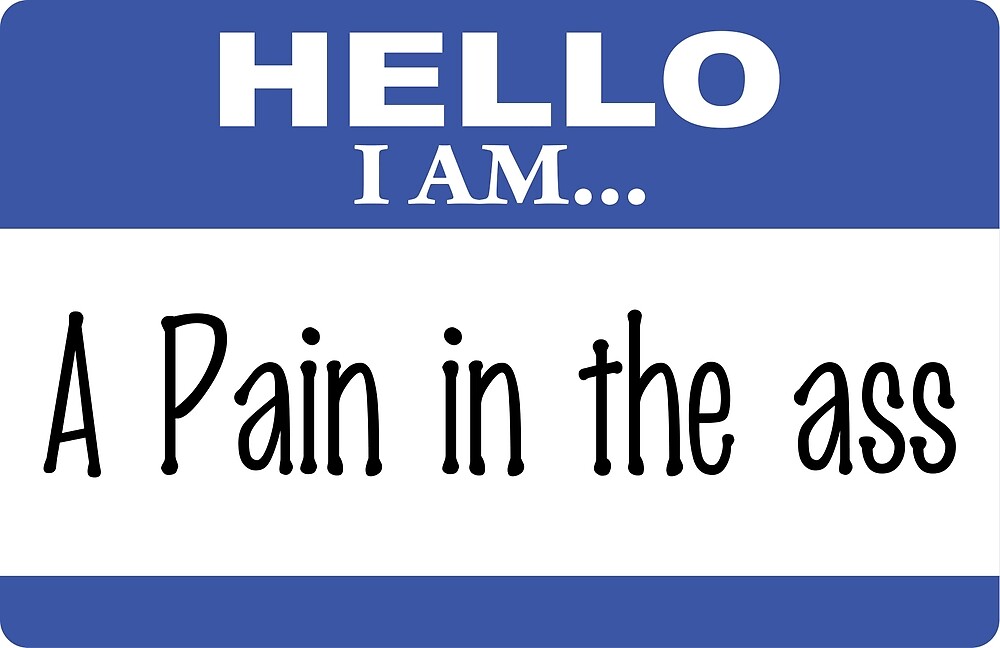 ***************
Thanks to them, this (our) generation of Israel's people (rank and file Mormons) is virtually exhausted (spent; used-up; empty; depleted; played-out; "burned-out"), as they are constantly required to lift-up (financially-support;  sustain; carry; suffer; bear-with; tolerate) Salt Lake's "phony" (illegitimate; fraudulent; false) prophets, seers and revelators.
.
.
.
.
15. So, when  you (Salt Lake Minions) pretend to be Holy-Men (Israelite-High-Priests)  and "Spread Your Palms" in order to bless the people, I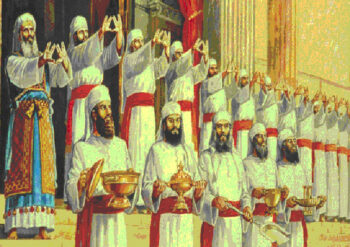 will hide (close; turn; shut) my eyes from you, even if you make (offer) many prayers, I will not listen (pay attention) …..because your hands ("works of your hands", i.e. programs; policies;  ordinances)  are stained (contaminated) with Israelite blood (bloodshed; slaughter).
.

*

"Spread Your Palms" – "Before
Yeshua

(Jesus) ascended to heaven, "he lifted up his hands and blessed" his disciples. "While he was blessing them, He departed from them and was

carried up into heaven"

(Luke 24:50-51). In Judaism, to say "He lifted up His hands and blessed them" means pronouncing the priestly blessing. A Jewish reading of the story implies that the Master pronounced the priestly blessing over His disciples. The Master lifted up His scarred hands above His head with His open palms toward the disciples. His fingers connected to make the sign of the priesthood. He spread the thumb and index finger of each hand to touch the thumb and index finger of the opposite hand. He spread the third and fourth fingers of his hands to make the holy sign of the priesthood, the shape of the ancient letter "shin" and symbol for

God's Name

(Shaddai"). (In ancient Hebrew, before the introduction of Aramaic characters, the letter ש looked like a 'W'.) As Yeshua lifted his hands and spread His fingers over the disciples, He blessed them:
May the LORD bless you, and keep you;
May the LORD make His face shine on you,
And be gracious to you;
The LORD lift up His
countenance

(look; expression) upon you And give you peace.
(Numbers 6:24-26) The Talmud refers to the blessing as "the lifting of the hands (nasa kappayim, נשא כפים)" because, in Temple times, the priests lifted up their hands and made the sign of the Hebrew
letter shin (ש) with their fingers while bestowing the blessing. Jewish symbolism regards the letter

"shin"

as an abbreviation for one of the names of God

"Shaddai"

 ("almighty").