The Helper of Israel
1.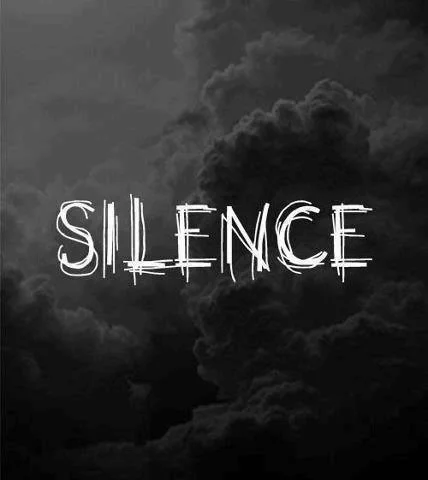 Remain silent before me (in my presence) Don't say a word,  ye Salt Lake people who fritter-away (waste; squander) your lives surrounded in affluence and social-popularity.
Let "The-Nations" (Gentiles; non-Israelites)  renew (resume after an interruption) their strength and give them a chance to "speak their minds" (testify; bear-witness). 
Let's all assemble ourselves at the "Gates" (place of judgment).
.
.
---
---
.
.
2.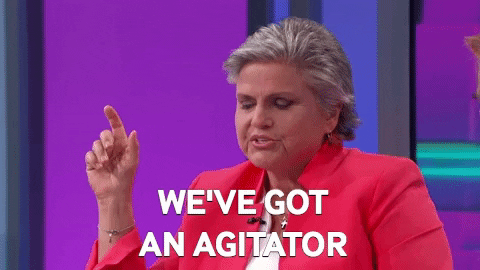 Who is  stirring-things-up (causing trouble; "challenging the status quo") in anticipation of "The Rising Sun" ("the dawn of the Millenium")…and who is summoning "the dawn of the Millenium" to serve God's purposes (motives; expectations; ends).
This "trouble-maker" (agitator) is handing-over (arresting; delivering into police-custody) entire nations unto Jehovah and subduing ("getting the best of"; overpowering; defeating; conquering) kings before (the eyes of; in the presence of) Him (Jehovah).
….and turning (transforming) those nations into "dust" (powder; ashes; fragments) with her sword ("words"; sharp, piercing and penetrating truths). She turns them into windblown chaff (rubbish; garbage; trash) by the sheer force (clout; prestige; influence; power) of her Divine-Authority.
.
.
---
---
.
.
3. She
 pursues (goes-after; "camps on the door-steps of"; chases; follows; badgers; hounds; bedevils; plagues) the leaders of Salt Lake headquarters, then moves-on (leaves) unscathed (without suffering any injury, damage, or harm) by using a path (course; method; way; route) never attempted,  until now.
.
.
.
.
---
---
.
.
4. Who is  carrying-out (accomplishing; fulfilling; executing) this feat (achievement that requires great courage, skill, or strength) of calling-forth (mobilizing; gathering; summoning) all previous generations of Israel's people going all the way back to Old Testament days in order to realize (bring-about; complete; fulfill; bring to fruition; accomplish) the will of God?
I am the one who you are referring to,  but I'm not alone.
I'm accompanied by the first (foremost; principles) of the Old Testament patriarchs (Israel, himself, his father, Isaac, and his grandfather, Abraham) and I am followed (supported; understood) by the "best" (finest; most excellent, outstanding, or desirable) among the descendants of these Hebrew Patriarchs. The spirits (births; arrival into this world) of whom were withheld, until this day and age.
---
---
.
.
5.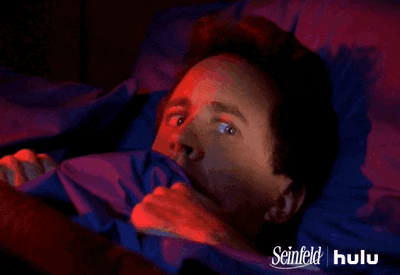 The Islands (high-felutin folks in Salt Lake's privileged social-clique who live in total-ignorance) are finally seeing (recognizing; realizing) that all the rumors are true and they are afraid…….really afraid!
The ends (ambitions; dreams; intentions; aims) of corrupt Church leaders who rule over  "The-Earth" (those who are bound to this temporary sphere of existence) are lookin' kinda sketchy  (unfinished; shallow; faulty), don't you think?
.
---
---
.
.
6.
As they are promoted to greater and greater authority,  each one tries to encourage his "Partners-In-Crime" (co-conspirators; accomplices) in Salt Lake's counterfeit priesthood Organization by warning them to , "Be Strong!"
Salt Lake's craftsmen (idol-makers) are always eager to stimulate (excite; energize) the Salt Lake's goldsmiths ("specialists who make things appear to be "Golden") and the high-paid consultants who smooth (buff; straightens-out) the surface (facade; false-front; appearance; image; veneer; disguise) of every Salt Lake General Authority with a hammer……
.
---
---
.
.
7. ………
and spurs-on (pushes; eggs-on; works-up) the presiding priesthood Authorities who strike the "anvil" (heavy block of iron or steel on which hot metals are shaped by hammering).
Salt Lake's blacksmiths are very concerned about the welding (process of bringing an idol into complete union, harmony, agreement), "That's good enough!" ("that will do!") 
Then, he "nails-down" (establishes-conclusively; permanently sets-up) Salt Lake's newest idol,  making absolutely sure that his image will not topple (be knocked-over; do a pratfall; tip-over; collapse).  
.
.
.
---
---
.
.
8.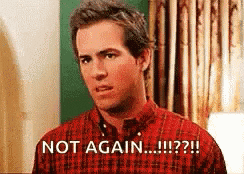 You (O' Israel), my servant and you, Jacob (a lineage of deceivers) who I (Jehovah) originally chose (hand-picked; selected; ordained) to be descendants of my friend, Abraham.
I've strengthened all of you sufficiently so that none of you has to settle-for (be satisfied with)  the "ends" (aims; objectives) of wicked men who are doomed (damned; ill-fated; condemned) to repeat their mortal-probation, again and again, upon Earth ("a temporary sphere of existence; probationary set of circumstances; testing phase") until they learn (desire) to conduct themselves in accordance with God's Law.
---
---
.
.
9.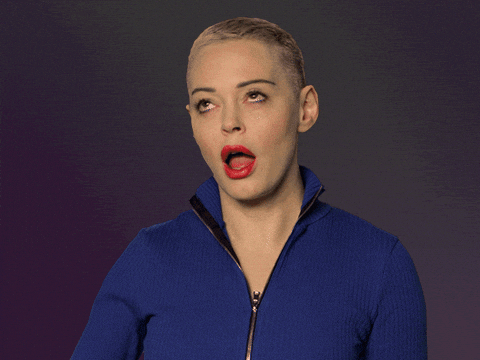 I  am taking (removing) you (Israel's people) of all duties (obligations; commitments; responsibilities) to Salt Lake Headquarters (the world's most-impenetrable hide-out and retreat). 
…… and I (Jehovah) am  calling (summoning) you (Israelites; rank and file Mormons)  to be my servants. I've never rejected you, in fact I have knew exactly what I was doing when I chose you.
"Don't be afraid, for I (Jehovah) am with you!
.  
.
---
---
.
.
10.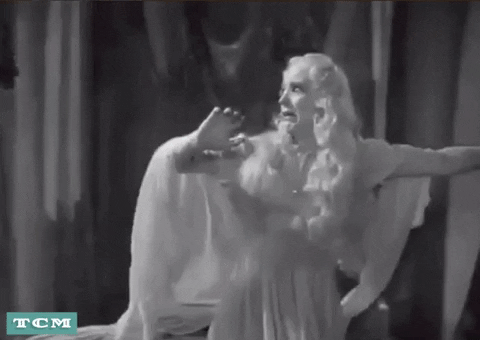 Don't be "distressed" (alarmed; disheartened) for I (Jehovah) am your God.
I will strengthen you and help you and I will uphold (confirm or support) you even though Salt Lake headquarters "scares the living daylights out of" (intimidates) you.
.
.
.
---
---
.
.
.
11.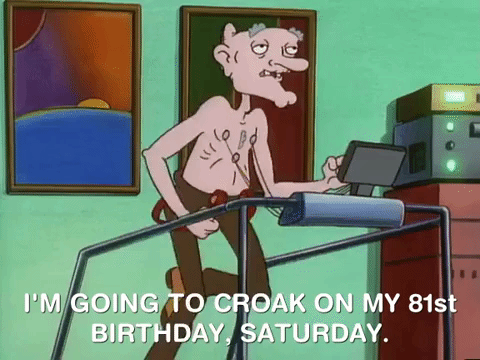 Remember this…..Anyone  who rages against you (Israel's people) will surely (undoubtedly) "come to nothing" (have no significant or successful result in the end)  after which,  they wither and croak (perish; expire).
.
.
.
---
---
.
.
12.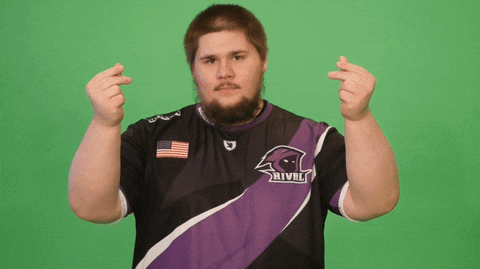 Though you search (are on the look-out) for your rivals (enemies; foes; adversaries) , you won't find them.
Those who wage- war against you (Israel's people) will "Fail-Miserably".
.
.
---
---
.
.
13.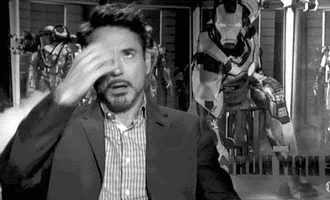 For, I am Jehovah, your God….the one who has taken-hold-of (embraced; enfolded) your (Israel's) right hand (female-assistant) and is saying to you,
"Do not fear! I will help you".
.
---
---
.
.
14. 
Don't be afraid of Jacob (Salt Lake's menacing maggots).
Salt Lake's  branch of reprobates (villains; "Good-for-Nothings") is part of a much larger,  interrelated (intermarried; interconnected) family (lineage; bloodline) of worms (maggots; blowfly-larvae).
.
---
---
.
.
15. 
Behold (see or observe something remarkable).
I (Jehovah) will make (turn; transform) you (Israel's people) into a powerful threshing-sledge. *  that is new and armed with row after row of razor-sharp (incisive; penetrating) teeth ("power and authority").
You'll thresh (separate all grain from) their  (Salt Lake's) foul (evil; wicked; immoral; sinful) administration and crush (shame; put-down; dispose of) anyone who's left-over.
Then, you will reduce (cut-down; diminish; scale-down; debase) Salt Lake's hills (prominent-families) to nothing but chaff (rubbish), which is, in fact, what they've always amounted to.
*

 "threshing sledge" – A threshing
sledge

(toboggan; sled) is an obsolete agricultural implement used to separate cereal-grains from their straw; that is, to "thresh". It is a thick board, made with a variety of slats, with a shape between rectangular and trapezoidal, with the frontal part somewhat narrower and curved upward (like a sled or sledge) and whose bottom is covered with lithic flakes or razor-like metal blades.

.

.

.
---
---
.
.
16.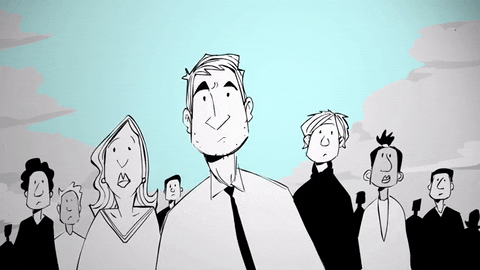 You (Israel's people) will winnow (scatter; divide) Salt Lake's people, then the wind (breath of God; spirit of God) will,  for a moment or two, lift them-up, until a gale (storm; tempest) finally blows them all away.
….while you (Israel's people) will rejoice in the Lord.
.
.
---
---
.
.
17.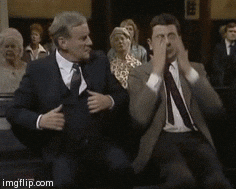 Those who are spiritually Poor (impoverished; destitute) among Salt Lake's rank and file and those who are needy (disadvantaged; underprivileged; deprived) among Salt Lake's multitude of faithful-followers are actually dying (perishing) for lack of "Living-Water" ("the Spirit of God") because it's not found among Salt Lake's arrogant priesthood leadership.
The tongues (utterances; talks; sermons; discourses) of Salt Lake's  "talking heads"  are "dull-as-dishwater"("boring-as-hell"; just-plain-uninteresting) because their talks (remarks; sermons) lack freshness (newness; revelation; originality; clarity).
So, I (the Lord God), will respond to (answer; reply-to) those who are spiritually poor and needy.
I WILL NOT FORSAKE THEM!
---
---
.
.
18.
I (Jehovah) will loose (release) "the Light-of-Day" (the truth;  Millenial-revelations) upon the barren (unfruitful; sterile; unproductive) heights (top-leadership; First-Presidency) of Salt Lake ruling-hierarchy of "Dithering-Dimwits" and allow springs (fountains; sources) of "Living Water" ("the spirit of God") to flow freely throughout the Salt Lake Valley.
I will turn Salt Lake's spiritual desert (hostile living condition; wilderness) into a popular "watering-hole" of spiritual refreshment and I will substitute (interchange; swap; replace) Salt Lake's invalid (baseless; unsound; false; ill-founded) ground (basis for belief and commitment) in favor of Israel's birth-right (lawful-inheritance).
.
---
---
.
.
19.
I will put (plant; establish) Israelite Cedar (fragrant; tough; long-lasting) trees (families; lineages; bloodlines; dynasties) in places that until very-recently were nothing but desert (wilderness) and I will plant (establish) trees (families; lineages; bloodlines) of Acacia (symbolising resurrection, immortality, "secret-love"; affection; , friendship; elegance; renewal; ed; fortification; , purification) and they'll do just fine!
I'll set (establish; position) Israelite Cypress ("symbol of mourning and in the modern era it remains the principal cemetery tree in both the Muslim world and Europe) trees ( (families; lineages; bloodlines dynasties) in what used to be Salt Lake's wilderness. I will plant fir (evergreen)  trees along side them…….
---
---
.
.
.
.
20. ……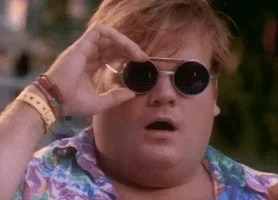 so that the everyone will see (recognize) and know (acknowledge), then may consider (contemplate; reflect-upon) and understand (comprehend; appreciate)  that the hand (power; might) of the Lord has done this….that The "Holy-One" (Angel; Saint) of Israel's people has created this.
.
.
.
---
---
.
.
21.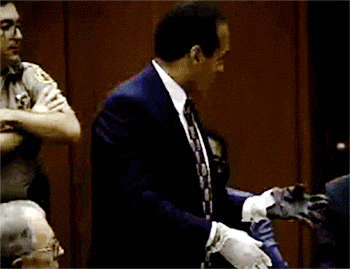 Present your case (evidence; matter brought before the court), saith the Lord.
Set forth your strong-arguments (efforts to convince; statements, reasons, and facts to make a point; presentation of support), saith Jacob's one and only-true-King.
.
.
.
.
---
---
.
.
22.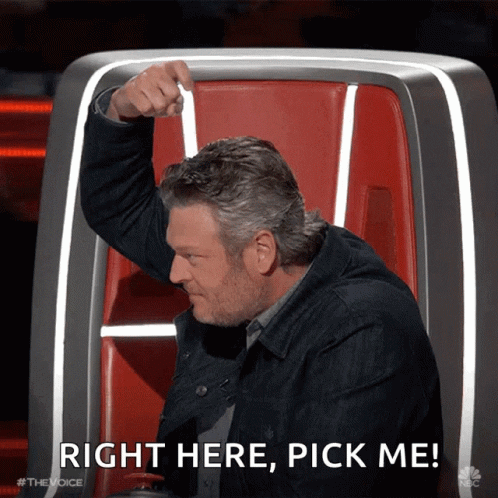 Bring in your Salt Lake idols (prophets; seers and regulators; heroes; icons; celebrities). Then, Have them tell the court how this case (lawsuit) is going to end.
.
Tell the court how things used to be, so that we ("the people of the world") may determine the final outcome.
Or……Say….. why don't you declare unto us things to come. You say that all of you are prophets, seers and revelators….so tell all of us  what the future holds, so that we may know for sure that you (Salt lake's General Authorities) are gods.
.
.
.
.
---
---
.
.
23.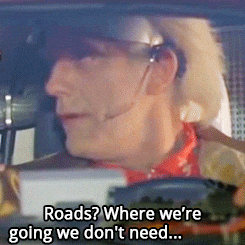 Or……Say….. why don't you declare unto us things to come. You say that all of you are prophets, seers and revelators….so tell all of us  what the future holds,
…..so tell all of us what the future holds. That way…..we may know for sure that you (Salt lake's General Authorities) really are gods.
.
---
---
.
.
24.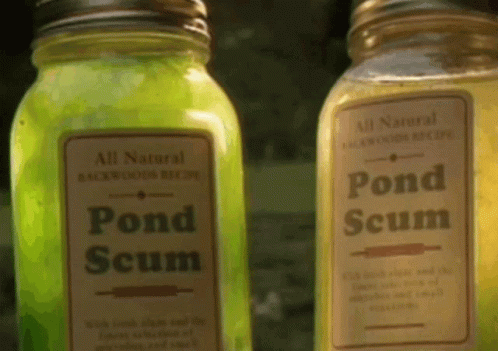 Your (Salt Lake's) phony prophets are less than nothing….in fact…. they'd have to significantly (considerably) improve just to qualify as "Pond Scum".
Your (Salt Lake's) works (programs; conferences; meetings; ordinances; rituals) are utterly worthless, and……..
Anyone who chooses you (Salt Lake Headquarters) over Israel is as detestable (abominable) as yourselves.
.
---
---
.
.
25.

I (Jehovah) have  stirred-up (incited; fired-up; set-off; instigated; ignited) someone who is "from the north" (hidden and obscure) and she has arrived.  She is someone who is depending (counting on; looking forward to; banking-on) the rising sun ('dawn of the Millenial Day") and is in the habit of calling upon me (Jehovah).
She
treads (subjugates; walks; tramples; bears-down) upon religious leaders as if they were mortar  (subterranean fountains of "pitch"; bitumen; sticky-tar)
……and as if  she is a potter (craftsman who shapes pottery; an artisan) who is stepping-on (trampling-on) the molding clay.
.
.
---
---
.
.
.
26.
Who was it that predicted (prophesied; told of) this from the beginning, so we could have known, or told us beforehand so that we could say, "Jehovah was right (correct; spot-on)."
Not a single one of Salt Lake's pathetic-prophets has ever mentioned this little tidbit (bit of scandal; juicy piece of news) to us. No one in Salt Lake's Geriatric-ruling-hierarchy has ever revealed it and not a single soul has ever heard a word from Salt Lake headquarters concerning this matter.
.
.
.
---
---
.
.
27. I (Jehovah) was the first to tell the people of Zion (Jehovah's Millenial Kingdom). I said to them, "Behold (Look)….. here are those bastards of Salt Lake headquarters that I've been telling you about.
I (Jehovah) have given to Jerusalem ("The greatest teacher of Peace and Salvation") an unexpected messenger of "Good-Tidings".
.
---
---
.
.
28.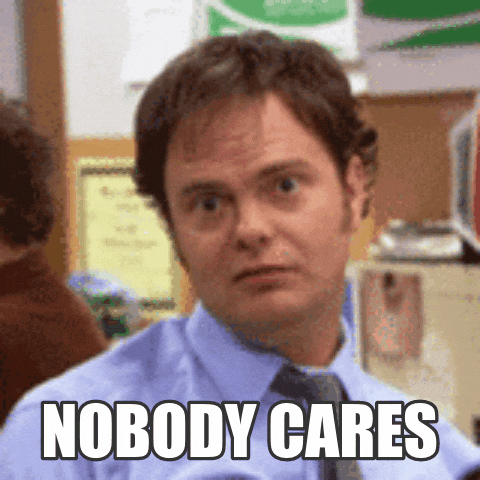 I looked and looked, but there was no one…not a single soul……among Salt Lake's presiding priesthood authorities to give reliable spiritual counsel.
There is no legitimate high-priest to respond when I call them.
.
.
.
.
---
---
.
.
29.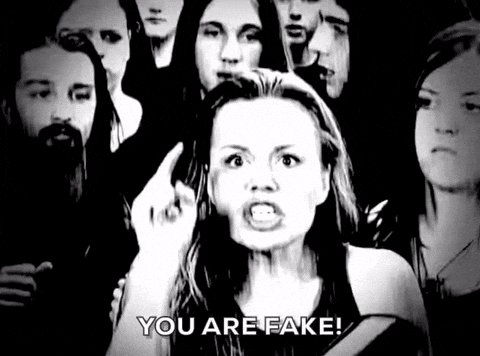 Behold (see and observe something especially remarkable), they (Salt Lake's priesthood authorities) are all false (pretending to be the authorized; bogus; deceitful; fraudulent; deliberately ordained by Salt Lake headquarters to deceive).
.
Their deeds (accomplishments; achievements) amount to nothing (zip; zero; nada). Their phony pulic-images are nothing but wind and confusion.
.
---
---
End Of Chapter Forty One
.