The Year (change; reversal) of the Lord's Favor
1. The spirit of the Sovereign Lord is upon me (Isaiah) because He (Jehovah) anointed (emboldened; animated; inspired) my soul to announce "Glad-tidings" * ("Good News") to the poor (those having little means of support).  He's sent me as a means to bind-up (compress; wrap-firmly; gird; heal) this (our) generation of heartbroken (grieving; disappointed; desolate) Israelites (People who are upright in the eyes of God) in order to (that I may) proclaim "FREEDOM" (liberation; deliverance; liberty; emancipation) unto Cult (Mormon; Catholic; Muslim; Scientology's)  captives (POW's; prisoners; detainees; slaves; hostages)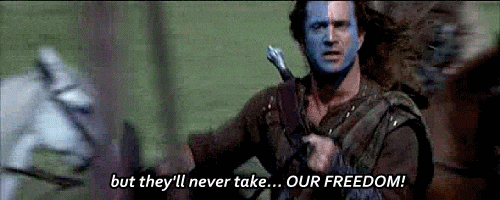 and release (liberate; emancipate; rescue; deliver) those of whom Cult (Mormon; Catholic; Muslim; Scientology's) leadership has imprisoned.
*

.Glad tidings- Most often
Glad tidings

are hoped for by persons suffering severe 

psychical

(mental) tension. The recipient is hoping for

Good

 

News

(glad-tidings).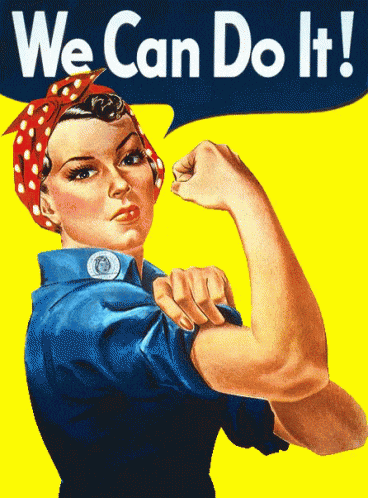 Historically, 

Runners

(messengers) from the battlefield carried news about the battle taking place on the frontlines. Today the messengers are women bearing

"Glad-tidings of great joy"

about the beginning of

God's Millenial Kingdom

("Zion") on Earth.
 Psalms 68:12 speaks of female messengers of victory. It represents a definite transition from secular news of
victory

(in a physical battle) to news of victory in the spiritual realm of salvation history grounded in YHWH.     Israelite Messengers of Victory 

run

 (operate; manage; supervise; lead;  conduct; control) the

Mountain

 (administration) of

Jerusalem

(" Teachings of Peace and Salvation").
Isaiah connects the
dots

 (basic promises) of salvation. His words becomes most-expressive as they outline a massive worldwide Israelite Exodus from

Babylon

("confusion"; misinterpretation; disorientation), but additionally also with the

news

("tidings") that, in conjunction with this 

second

 and

Final

 

(conclusive; determinative unprecedented) 

mass

 (global; worldwide)  Exodus from 

Babylon

(ceaseless disorientation; permanent loss of one's sense of God's direction), 

God's

(YHWH's; Jehovah's; the God of Israel's) Millenial 

Dominion

(kingdom) is beginning…right now!   
.
.
Glad Tidings…..Indeed!
. 
---
---
.
2. He (Jehovah)
has sent me (Isaiah) to proclaim the (a) year (reversal; turn-around) of Jehovah's favor (approval; support; consideration) and the (a) day (time; era; period) of vengeance (retribution exacted for injury and wrong) on behalf of this (our) generation of Israel's people as a means to comfort all of Israel's mourners.
.
---
---
.
.
3. And……to
provide support for (reinforce; encourage; strengthen; take care of) those who have suffered-grief in behalf of (in support of)  Zion (YHWH's Millennial Kingdom) and to bestow upon the heads of each of them a crown (tiara; turban; "mitre") of Israelite "Royalty" (royal blood or status) instead of "ashes" *
Those who have personally grieved for the sake of "Zion" (YHWH's Millenial Kingdom) will enjoy the anointing-oil (ceremonially conferral of the divine spirit) of God's very own  "gladness" ("Supreme-well-being"),  instead of the pain of mourning (sadness; bereavement). Then, they will "put-on" (be wrapped in; be clothed in) a garment (cloak; mantle; tunic) of "Praise" (approval; acclaim; admiration) unto God" instead of a spirit of despair.
Citizens (rightful members of the community; lawful-residents) of Zion (Jehovah's Millenial Kingdom) will be proclaimed as "Oaks-Of-Righteousness" ("Jehovah's plantation"). They point  (direct everyone's attention) to the "Ark of the Covenant" **
*

ashes"- In our era, the term  
"Ashes"

 ("remains of something destroyed; ruins")  is the most commonly accepted definition of

"Ephraim"

, 
 but this definition is not accurate. In fact, "Ashes" leaves a reader with an entirely wrong impression of what the name Ephraim actually represents.
The name/title/honorific 
Ephraim

 (pronounced ef-rah-yeem) is derived from

 

the Hebrew

 

verb

Epher

 (meaning "to possess double the Fruits of"; to be Full of the fruits of" or "to be abundant in the fruits of").
The suffix attached to Epher, i.e.  
"yeem"

 identifies precisely

 

what kind of double-fruits Ephraimites have in their possession. "Yeem" can mean either of two things:
(1) 
"Of living-Water"
("of God's Holy Spirit")
(2) "
of Sorcery
(of black magic; of the powers of Darkness)
The polar-opposite definitions of
"Yeem"

 can change Ephraim's

role

(function assumed), entirely.  The

God-given

(original)  

function

(role; capacity)  of Ephraim was:
"Possessors of a Double-Portion of the Fruits of the God's Holy Spirit" 

 
But,  Ephraim's
role

 (function; purpose) has been

cunningly

(deceitfully) 

re-written 

(revised; redefined; reworked) by

Cult

(Mormon; Catholic; Muslim;  Scientology's) officialdom into:
"Possessors of a Double-Portion of the Fruits of
Sorcery
(Black Magic; the Works of Darkness)".
 Anciently, Ephraimites were recognized for their inherent qualifications to officiate as
"mebaqqer"
 (individuals who can look upon the hearts of their associates and know of their motives). 
 What this means is that,  by
nature 

(character; disposition), Ephraim's people are extraordinarily

high-yielding

(gifted; productive; fertile) in the

"Fruits"

(rewards; advantages; benefits) of "God's Holy Spirit".
By implication, this means that Ephraimites are now and have always been gifted with an 
unusual

(exceptional) degree of 

discernment

(spiritual-insight; ability to look upon the hearts of men and know of their motives) with which to

inspect

(examine the hearts of; look upon the hearts of;  scrutinize the hearts of) Israel's Priests and priestesses. 
The
title

(office) of  

Bishop

 is virtually non-existent in the ancient Israelite community. It is the 

construct

 (invention) of apostolic church-leaders following the crucifixion of Jesus Christ.
The administration of YHWH over his Israelite people is now and always has been
perfectly

 (in a way that could not be better) ordered as a means to govern the twelve (12) clans of Israel's

tribe

 (house). The names of Israel's twelve

sons

(clans) reveal the specific

commission

(assignment) that each clan is to fulfill during

the last days

(our Era). Their combined work will ultimately 

reunite

(unite again, as after separation; reassemble; reconcile) all

twelve

Israelite clans, (including the ten clans who are presumed "Lost") into

"One-Everlasting-Nation"

.
Perhaps it is,  that the "One Nation Under God" and  "Indivisible" aspects of "
The United States of America"

 are but 

precursors

 (preparatory forerunners) of the Divine administration of ZION, which is/will be 

presided-over

  (conducted; directed) by the

heads

(chiefs; Princes and Princesses) of Israel's 

House

(dynasty; line of heredity-rulers).
By examing the individual Israelite-clan-names in their chronological birth order, we can
see

(recognize; comprehend; know) each clan's commission as well as the order in which that commission was/is to be fulfilled.   When placed in their sequential birth order,  the names, themselves,  form a self-contained unit of written communication that

shows

(testifies of; bears witness of)  the supreme 

intelligence

(manifestation of the highest mental-capacity) of YHWH in a brilliant flash of FULL-SPECTRUM 

"

L

I

G

H

T

".
(1)
Reuben

– "

Behold

(see/observe something especially impressive) "A Legitimate Heir"
(2)
Simeon

-"Announce Security to Israel's seed"
(3)
Levi

– "Join my ministry"
(4)
Judah

– " to Praise and Give-thanks unto God"
(5)
Zebulon

– "The result of continuing  this Israelite

habit

(action; practice) to the next generation
(6)
Issachar

– "brings 

recompence

" ("a reward given for loss")
(7)
Dan

– "You must

Judge"

(condemn; denounce)  
(8)
Gad

– "That troop of men "
(9)
Asher

– 

"leading"

(teaching)
(10)
Naphtali

– "Israel's

seed

(descendants; children) to 

twist

 (pervert; distort; corrupt; misrepresent) YHWH's ministry.
(11)
Ephraim/Mannesah

(Sons of Joseph)

"

A 

Double-Portion

 (an abundance) of the fruits of 

Sorcery 

(Black Magic; Works of Darkness) is 

making 

 (causing inducing; enticing; persuading)

you

(Israel's people) to

forget 

(consign to oblivion; put out of your mind; disregard; ignore)  
(12) 
Benjamin

– "The

 "Son

" 

(lawful-heir; "Angel") of my

right

 (legitimate) 

hand

(ministry) 
Without
Jeshua's

(Jesus's)

direct

(personal; intimate) guidance,  men VERY quickly begin to shift their attention away from the essential quality of a man's character to the

illusion

(image; appearance; impression) of a man's "personal/social/religious" 

superiority

 (leadership; edge; dominance) over others. The term  

"Bishop"

is based in the Greek 

episkopos,

 which literally means "

overseer"

of others. By

conflating

(combining into one) a man's character with his 

job-

title

(organizational position), we are left to assume his superior-qualities based solely on his 

"job-title"

(organizational position; distinguishing-appellation). As the

false

(mistaken; counterfeit; erroneous) continuation of

"True-Israel", 

the Catholic Church structured itself in a 

hierarchical 

(pecking order; ranking system) fashion. This structure was practical for the purpose of

counterfeiting

 (imitating; mocking; making a forgery of) the basic order in worship, that Israel had been practicing from the beginning.
A "Pecking Order" structure was
key

(essential; crucial; indispensable) for the Vatican to claim that Jesus gave His

apostles

(Twelve Israelite tribal chiefs who were sent on proselytizing-missions) the same power and authority as Jesus Christ, himself, in order to gain complete control of  Catholicism's newly formed

apostate

(idolatrous)

Cult 

(church) and safeguard the continuation of

Roman-Catholic

(Vatican) sanctioned teachings. Accordingly, the apostles delegated and distributed this authority to others as the Roman Catholic Church expanded. Unquestioned (infallible) authority became absolutley necessary as a means to

control 

(monopolize; deal-with; manipulate; dominate) Catholic-followers and to carry-out the Vatican's objectives.
The Vatican considers the office of bishop to be the highest authority, except for the Pope — equivalent to that of the apostles and, hence, Jesus Christ,  Himself.
Indeed

(if truth be told) Catholicism's very survival as a Cult depends upon Catholic-Bishops being considered as the successors of Israel's apostolic

messengers

("ones who are sent")

 

, and their legitimate divine authority.
In secular usage of 
episkopos

means

"Financial-Officer"

.
(one who is expert with money, but not necessarily expert with men) Only the Hebrew noun  

"Mebaqqer"

  ("One who can to look upon the hearts of men and know of their motives)

approaches

(speaks to; comes-close-to; provides-evidence for) the

crucially 

(centrally; vitally) important

discernment

 (perception) of men's

 

"hearts"

 

(dispositions; natures; characters; inclinations)

,

 especially of  a man/priest who

 

professes

 

(alleges; claims)  to be 

an-agent

 (a representative; a servant) of

YHWH

(Israel's God; Jehovah).
Discernment involves going past the mere appearance of someone or something and making nuanced judgments about someone's or something's underlying properties and qualities. Discernment is considered to be a virtue, thus, a discerning 
person

(priest)  is considered to possess wisdom, and be of good judgment; especially so regarding

details

(subtleties; nuances; innuendos) often overlooked by others. Discernment can be

scientific 

(discerning what is true about the real world),

normative

(discerning value including what ought to be), and

formal

(deductive reasoning). of the

"heart"

(disposition; nature; character; inclinations)

 

of a man

"

who 

professes

 (alleges; claims)  to be

an-agent

(a representative; a servant) of God. Some have seen a precedent for

"Mebaqqer

" at Qumran. See Bo Reicke, "The Constitution of the Primitive Church in the Light of Jewish Documents," in The Scrolls and the New Testament, ed. Krister Stendahl with James H. Charlesworth (New York: Crossroad, 1992), 150. 23
The passage of time changes words, things, and the minds of men. The western world is familiar with the 
mitres

(miters) worn on the heads of senior-members of religious institutions including the Roman Catholic Church, the Orthodox Church, as well as in the Anglican Communion, some Lutheran churches, and also by bishops and certain another clergy in the Eastern Catholic Churches and the Oriental Orthodox Churches.
The 
mitre

(miter) remains a

vestige

(trace of something that has disappeared or no longer exists) of the

royal-turban

worn by Ephraim's exceptionally discerning priests of old.
The important
take-away

(key-fact; point to be remembered) from all of this is that the

clan

(members and descendants)  of

Ephraim

(Joesph's youngest son,  born in Egpyt) were the individuals selected by Israel's God to officiate as a

"Mebaqqerim"

 (Spiritual-Inspectors and examiners"). As a direct result of 

Babylon

(confusion carried-on to the next generation; misinterpretation carried-on to the next generation; misunderstanding carried-on to the next generation; mix-up carried-on to the next generation), the original meaning of 

Ephraim

 has been fundamentally 

stripped-away

(removed; abolished; done away with). 
**

Ark of the Covenant– The title phrase
"Ark of the Covenant"

is a

veiled

(obscure) 

allusion

(expression designed to call something to mind without mentioning it explicitly; an indirect reference) to the human 

chest

(breast; bosom;  heart; core; soul). It is widely understood that the

"Ark of the Covenant" 

contained the

words

(creative-power; tools) of God given to Moses, namely:
(1) a
 golden

(exceptionally valuable or fine) 

pot

(receptacle; container) that held 

manna

(spiritual-food; spiritual-nourishment)  from Heaven.
(2) Aaron's
rod

(authority; right to give orders, make decisions, and enforce obedience). When Aaron's

rod

(authority) 

budded

(developed), it 

brought out                                                                                        

(brought to light) the

latent 

(untapped) capabilities or possibilities of individual                                                                                                               Israelite Priests and Priestesses.
                                                                                        (3) the
Tablets of the Covenant

(The Ten Commandments "Carved in Stone",                                                                                      in other words, they must be regarded as 

permanent 

(not subject to change).

.
---
---
.
4. Ephraim's negation (dismissal; treatment as unworthy of serious consideration) shifted into "overdrive" (high-gear) long ago beginning with the emergence of Cult (Mormon; Catholic; Muslim; Scientologist) "squatters" (men who take over another's property without title or right). These so-called religious pioneers have been determined to overthrow (supplant; supersede; extirpate; eliminate) My (Jehovah's) administration (government; ministry) all the way to its roots (foundations; underlying basis or principles) once and for all.
The "New-Things"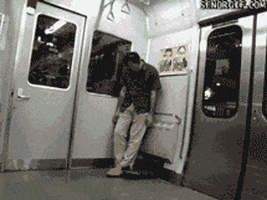 (modernizations; restorations; modifications; deviations; alterations) that Cult (Mormon; Catholic; Muslim; Scientology) officialdom has introduced (inaugurated; presented; launched; initiated) are designed (planned or conceived in detail; calculated) to "stun" (confound; dumbfound; stupify; knock-unconscious; deaden) the spiritual-sensitivities of Israel's seed (children; posterity)  from generation to generation.
---
---
.
.
5. Aliens (non-Israelites;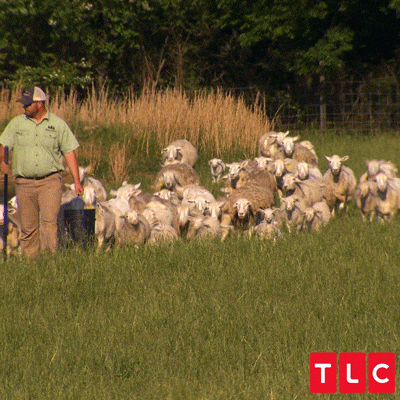 foreigners; strangers) have established (ordained) bogus (phony) ministries,  so they can lead astray (beguile; string-along; put one over on; trick; bamboozle)  all of your (Israel's) flocks (congregations of Israelite sheep, lambs, and goats).
Sons (lawful heirs; disciples; subjects; followers)  of foreigners (strangers; outsiders) are exploiting (abusing; perverting; mistreating) your (Israel's) vineyard.
---
---
.
.
6. All of You (Israelite) priests of YHWH (Israel's God; Jehovah) are mistakenly supporting  
(recognizing; acknowledging the validity, or legality of)  what amounts to the wholesale,  organized maceration  (disintegration; decomposition; break-down") of Israel's people by Cult (Mormon;  Catholic; Muslim; Scientology) leaders (officials) who falsely claim (profess; assert; declare) that their church (society; Cult-religion; denomination) is My (Jehovah's) ministry (spiritual-leadership; pastoral-care; exhortation).
The truth of it is that these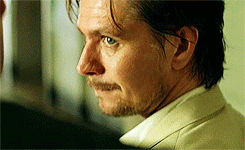 Churches minister-to (attend to the needs of; nurse; serve) the diabolical headwaters (source) of bitterness (resentment; grudges; animosity; hostility) that their Cult (Mormon; Catholic; Muslim; Scientology) leaders (officials) have been harboring (nursing; nurturing; carrying; entertaining) against "every one" of you (Israel's people) for a very long time.  The diabolical headwater (head; source) of their bitterness is Satan. *.
*

satan-The Hebrew scriptures, and Jewish theology, views Satan radically differently than does much Christian theology.
1)      The character Satan or
"Ha Satan"

translates literally as "the accuser" or, in other contexts, "the adversary", and that is what he is: he either                 tempts humans or brings their sins to God's attention
2)      Satan is not the force of evil; God is the source of all things, including what humans conceive of as good and evil
3)      Satan works for, not against, God
4)      There are no references to Satan in the earlier books of the Hebrew Scriptures.
5)      There are very, very few references to Satan in the later books, and all of these are in just four of the later books: Chronicles, Job, Psalms, and Zechariah, written c. 600-500 BCE
---
---
.
.
7. Instead of "provoking" (arousing) a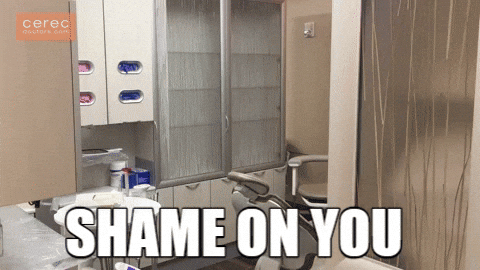 double-portion (load; whole-lot) of condemnation saying,  "Shame-On-You",   Israel's people will cause everyone to "Shout-With-Joy" because of Israel's royal inheritance (birthright). 
On account of the introduction (demonstration; presentation) of the double-portion (bounty; overwhelming-amount) of evidence supporting Israel's legal-ground (basis for a claim; argument), Israel's people will receive the inheritance of "Everlasting-Joy" to which they are legally-entitled (rightfully authorized).
---
---
.
.
8. Because I (Jehovah; YHWH) desire (want; long for; am a friend of) Judgment (the ability to make considered decisions or come to sensible conclusions). I hate (abhor) the "stripping-away" (robbery;
theft; embezzlement) of Israel's dominion (jurisdiction)  thru (by means of) iniquity (immoral or grossly unfair behavior),   so I (Jehovah) have given Israel's people My authority to systematically bring-about (actualize; fulfill; realize)  themselves by  "Telling The Truth" (speaking the truth; candor; honesty; sincerity) and thru the "Everlasting Covenant" that I (Jehovah) made a very long time ago with Abraham. The power of that hereditary, Old Testament covenant is currently piercing-through (being carried out; being put into effect) today (in the latter-days; in our time),  for Israel's sake.
---
---
.
.
9. Israel's seed (offspring; children) will-be/is recognized (identified; admired; acknowledged)  among all of the nations (gentiles; non-Israelites). Their seed (posterity) along with what springs (emerges; originates) from their abundance (wealth)  will-be/is renowned among their own people (tribe; flock; folk).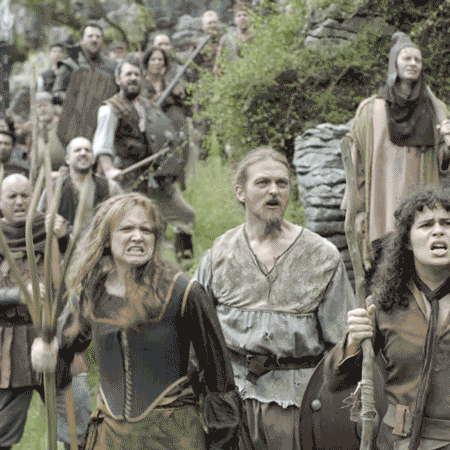 Everyone who regards (considers; takes heed of; has respect for) Israel's work (ministry)  will be prepared (ready, willing, and able)  to safeguard (defend; preserve; protect) the "Living-Water" (Holy Spirit) with which YHWH (Israel's God; Jehovah) blesses (provides; bestows upon; endows) Israel's people.
.
.
---
---
.
.
10. Be cheerful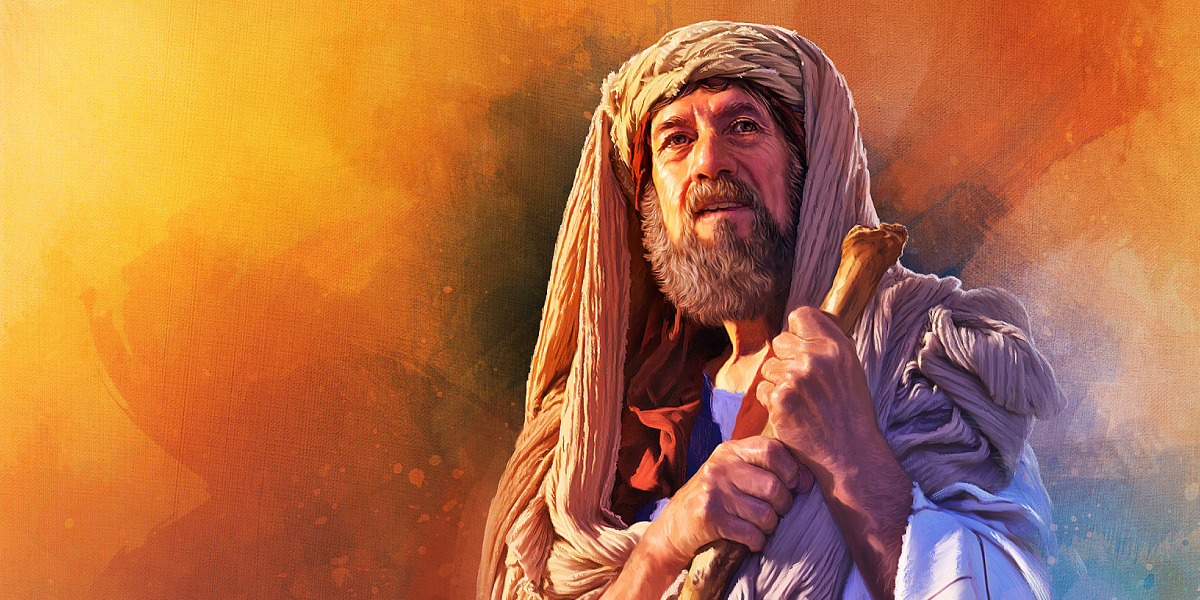 (be glad) because your (Israel's) teacher (leader; tribal chief) is happily (gladly) accompanying YHWH (Jehovah; the God Of Israel).
My (Jehovah's) soul (life; hunger; mind; senses; affections; will and purpose; mode of thinking and acting) affirms (endorses; empowers; enables) the spring of "Living-Water" (Spirit-of-God) originating from my (Jehovah's) long-standing (time-honored; well-established)  Old Testament Covenant with Abraham.      
.
---
---
.
11. Indeed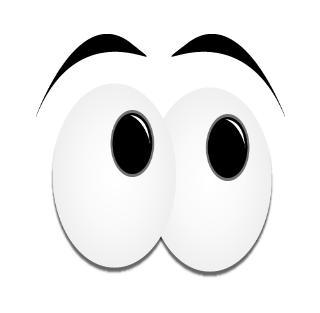 (if truth be told) for the same reason the ground (soil) causes seeds to germinate and the vineyard empowers (enables) the growth of grapes planted (sown) therein , so (thus; rightly; accordingly) the Lord,  God of Israel causes the growth of righteousness and praise "right before the eyes" of all the nations (gentiles; non-Israelites).
.
---
---
End Of Chapter Sixty One