Jerusalem's Deliverance Foretold
1. When Judah's King (top-Priority; imperative; first concern; supreme rule) Hezekiah ("A close relationship with God") was challenged (confronted) by what was spoken (said), he repented of (turned from) his treachery  (disloyalty; betrayal; infidelity) regarding Jehovah, as a token (sign; visible representation;  demonstration) of mourning and humiliation, he led (motivated; moved; stimulated interest in) every Israelite (rank and file Mormon)  to put-on (cover-themselves; wrap-themselves-in; surround-themselves-in; clothe-themselves-in) sackcloth * (a token of mourning and submission), as well.
.
*

sackcloth-The term originally denoting a coarsely woven fabric, usually made of goat's hair. It afterward came to mean also a garment made from such cloth, which was chiefly worn as a token of mourning by the Israelites. It was furthermore a sign of submission and was occasionally worn by the Prophets.  As the Old Testament gives no exact description of the garment, its shape must be a matter of conjecture.
According to Kamphausen, the "saḳ" was like a corn-bag with an opening for the head, and another for each arm, an opening is made in the garment from top to bottom.
Grüneisen

("Ahnenkultus," p. 80) thinks the

"Sak"

(garment) resembled the hairy mantle (robe; sleeveless outer coat) used by the Bedouins.
Schwally

(in Stade's "Zeitschrift," xi. 174) concludes that it originally was simply the loin-cloth, which is an entirely different conception from that of Kamphausen or of Grüneisen. Schwally bases his opinion on the fact that the word

"ḥagar"

 (Hebrew verb: to gird; to be afraid; to be restrained on all sides) is used in describing the mode of putting on the garment. One fastens the

"

sak

"

around the hips.
It was very likely worn immediately next to the skin, like an undergarment,  so as to be more or less, a constant reminder to the wearer of its
scratchy

(discomforting; embarrassing.) presence.

.

.

.

2.  Then,  the King (supreme rule of; #1 priority of) Hezekiah ("a close relationship with God") deputized  (appointed as his substitute), one he had long had-in-mind (been mindful of; known as; known to be)  Eliakim (one whose thoughts are guided by God), and who was  set (ordained; installed; anointed; consecrated) with authority, power, and  jurisdiction over Israel's  House (lineage; family; bloodline; dynasty; line of hereditary rulers) for the sake of Shebna (Israel's tender-youth; this new generation of Israel; Israel's tender new
growth) who eagerly   point (direct everyone's attention) to the global whirlwind (hurricane; maelstrom; twister; typhoon; vortex; tornado; tempest) that is currently barrelling (rolling; coming; rushing) toward Salt Lake Headquarters. It is powerful enough to picking-up and hurl (blow-away) everyone opposed to it (standing in its "way).
       *******************
Eliakim was anointed for the sake of benefit of Israel's Elders (patriarchs; senior figures of their tribe; leaders; Fathers), who've acted (functioned; served; operated), to the best of their ability, as real priests (Holy-men; Angels; Saints), and who've independently (voluntarily; of their own free-will) clothed (wrapped; surrounded; enfolded) themselves in "sak" (sackcloth, i.e. humility; modesty; meekness) because of Isaiah ("Deliverance thru Jehovah"). "Deliverance thru Jehovah" entitles (qualifies; permits, gives) disciples the legal-right and just-claim to "invincibility" (being too powerful to be defeated or overcome). Behold  (notice, perceive and register as being significant), someone who is speaking with ardour (divine-emotion) and is revealing (declaring; proclaiming; announcing; stating), in a solemn and emphatic manner, the "legal-cause" (lawsuit; court-case; indictment) that Jehovah (Israel's God) is bringing against men.
.
.
.
.
3. And are saying (declaring; proclaiming) unto today's entire generation,……… "Thus ("so"; to such a degree; in just this way) dictates (says; decrees; enjoins; ordains; demands; prescribes) Hezekiah" ("A close relationship with one's God").  This-day (today; nowadays; this latter-day) is a time (era; period) of distress (anguish), rebuke (censure), and reproach (blame; dishonor) as (when; while; during the time that; because) the children (descendants; offspring; posterity) of Israel are bearing-witness (testifying) of Salt Lake's  broken (fractured as a result of disagreement;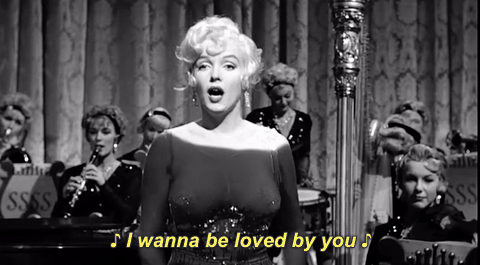 splintered) Melchizedek Priesthood organization and the power (might; strength) of its empty (hollow; "good for nothing"; soulless) men who are  constantly pushing   (prodding; goading) Israel's people into contending (competing; pitting-themselves; asserting-themselves) with each other to win-favor-with (become popular-with; "be loved by"; be chosen-by; be recognized-by) Melchizedek priesthood leaders in Salt Lake City.
.
.
.
.
4. Hence (as a result; consequently; therefore), Israel's God, Jehovah, hears (fully-understands; comprehends), the intentions (aim; desired outcome; goal; objective) behind (driving; motivating) the words (counsel; commands; advice) of the Chief Commanders (Stake Presidents; Bishops) of Mormonism. All of these men have been sent (commissioned; appointed; called) by the King of Assyria to lord-over (assert Salt lake's will-over) this current generation of Israel's people (rank and file Mormons), which very slowly (ever so gradually) degenerates (deteriorates morally; slips; slides; lapses) into subtle (understated) but evident (clearly understood) ridicule (absurd misrepresentation or imitation) of the "Living-God" thru dismissive language and behavior.  They command everyone's attention and encourage Mormon members to 
bring-forth (bear; utter; present; produce) words   (speeches; sermons delivered to audiences; ideas; "talks") that they've plagiarized (taken and passed-off as their own; appropriated; stolen; poached; pirated) from  Jehovah, your God, and  then,  they lift-up (promote; exalt; bear solemn witness of) Salt Lake's "Authority-of-Folly" ("Dominion-of-Foolishness";"Jurisdiction of Frivolity") as a means to consume  ("eat-up"; devour) the remnant *(leftovers; the survivors) of Israel's dynastic authority (control; power; dominion; jurisdiction) to point (direct the attention of) this current generation to the forthcoming (emerging; impending) announcement  (introduction; proclamation; testimony) containing Isaiah's criminal-indictment (formal list of criminal charges and accusations)  against SaltLake Headquarters,  by  simply pointing-it-out (spreading-public-awareness of it).
*

Remnant-"that which is left-over". This concrete meaning is used in connection with a disaster, for example, flood, famine,  and war, which force a
family

(dynasty; lineage; bloodline)  or a larger group of people to the very

edge of their existence

("precipice or verge of extinction"). A clear theological meaning attaches to this notion of  

"that which remains or is left behind"

 when it refers to a group of people in a biblical context, since such contexts also involve questions of

"Continuity of Tradition"

or, even more importantly, of legitimate authority and identity in reference to membership in a community. Only when the terms refer to those who remain or are left-over from Israel and Judah do they acquire an important theological sense. The rescue of a faithful remnant of Judah and Israel can be viewed as a principle of divine action toward human communities, something clearly emerging in the

"Flood"

narrative  (Gen. Chapter 6 -9) with its ancient Near Eastern background. Here, the survival of Noah's family during a global catastrophe demonstrates the principle of

"rescue from divine judgment"

. Once the political and sociological weight of claim to the status of "remnant"  acquired central significance in the religious life of the Jews earlier narrative traditions could be re-interpreted in light of this development. The 20th Century Jewish Holocaust Survivors at the conclusion of World War II should be viewed in this light.

.

.

.

.

5.  Then, the servants (officials; ministers; ambassadors; chosen and beloved; messengers)
of the King (#1 priority of) Hezekiah ("A close relationship with God") began to energetically   (enthusiastically; fully) endorse (advocate; confirm; recommend; champion; go to bat for; stand-up for; fight for; espouse; support the cause of) Isaiah ("Salvation by Jehovah").
.
.
.
.
6. And, Isaiah ("Salvation thru Jehovah") reassured (comforted; bolstered; restored confidence to) them by saying, "Tell Salt Lake's Presiding Authorities, who've been  "Lords and
Masters"  to all of you (Israel's people; rank and file Mormons) up 'til now.  Thus saith the Lord, Jehovah, "Don't be afraid of the motives (desires of the heart) of men who are underlings (beneficiaries; gofers; flunkies; minions; subordinates) of the King (#1 priority; most-important-objective) of Assyria ("Salt Lake's  promise of unparalleled social celebrity and financial success thru unwavering allegiance to Salt Lake's Melchizedek Priesthood Organization"), which is to blaspheme (treat with irreverence) Me (Jehovah) and anything which is sacred.
.
.
.
.
.
.
.
7.  Watch Me (Assyria's King), while I put (oblige; impose; induce; force) a spirit (prevailing
tendency; motivating force; psyche; mind; character; breath) upon investigators (people who are not members of the church who are receiving the missionary discussions). When they hear the certain (undisputed; accepted; acknowledged; orthodox; unquestioned; unverified) "Good-Tidings" (Gospel Message; Joseph Smith "Fable"), offered "door-to-door" by Salt Lake's young missionaries, they suddenly feel obliged to turn against the  society (community; blood-relatives; family; people;  congregation) "of their origin" (into which they were born) and point (direct everyone's attention to; focus everyone's efforts on) pleading (stating; arguing; asserting) ) Salt Lake's claim of authority over this generation.
.
.
.
.
8. All the while,  Salt Lake's  Chief Field Commanders (Local stake Presidents; Local Ward Bishops) quietly (in-silence) sit (reign) as Salt Lake's "Judges-over-Israel", in secret (behind closed doors; behind the scenes). These Salt Lake appointees are always mindful (conscious or aware) of the King (sovereign-rule; ultimate-objective) of Assyria ("The promise of unparalleled social celebrity and financial success thru unwavering allegiance to Salt Lake's Melchizedek Priesthood Organization") and its ongoing fight (competition; battle;  struggle; war) in-opposition-to  (to resist; dead set against) Lebnah (whiteness; transparency; accountability; candor; openness; clarity) because they've heard that this generation of Israel's people is very apt (prone; inclined; likely; given; predisposed) to pull-up (remove; pluck-up) Mormonism's tent stakes, because of Israel's obstinance (being difficult to handle and overcome; being hard to influence or control; resolute adherence to their own ideas or desires).
.
.
.
.
9. And the report (rumor) about Tirhakah (the Cushite King of Egypt)