Woe To The Stubborn Descendants Of Salt Lake's Pioneer Priesthood Leaders
1. Jehovah declares, "Woe to the stubborn (doggedly-determined)
  descendants (scions; offspring; successors)  of Salt Lake's  Pioneer Priesthood Leaders regarding a legally-binding covenant treaty; commitment; strategy; procedure; scheme) initiated by Salt Lake headquarters.  Today's "Latter-day-Salt Lake Priesthood-Authorities" are doggedly-determined to enforce (compel observance to) a legally binding (competitive; challenging; counterfeit; rival) covenant (Father/Son) relationship that did not originate with Me (Jehovah).  Salt Lake's so-called (inappropriately-named; supposed; alleged; presumed) "New and Everlasting Covenant" was inaugurated  (introduced; begun) by predecessors (ancestors; forerunners; antecedents) of current Salt Lake General Authorities as a means to form a pre-eminent  (surpassing all others; transcendent; superior) alliance (bond; agreement; connection; affinity; relationship), with "each-other", above and beyond (far beyond what is required) while excluding (removing from consideration; ruling-out) My (Jehovah's) spirit (character; creative force; vital-essence; character; prevailing-tendency) .  The Descendants (offspring; seed; progeny; successors; heirs) of Salt Lake's Pioneer Priesthood Leaders, constitute today's Salt Lake General Authorities, and they are vigorously (frantically; frenziedly; desperately) administering (performing the rites of) a covenant to Israel's people  (rank and file Mormons) which does NOT originate with Me (Jehovah). Salt-Lake is doing this as a means to disqualify Israel's people (rank-and-file Mormons),  in the eyes (sight; estimation) of Jehovah,  by heaping (stacking; piling; multiplying; adding) Sin (failing to reach eternal purposes; "Missing-the-Mark") after Sin (failing to reach eternal purposes; "Missing-the-Mark") upon them,  thru (by means of) idolatrous (heathen; pagan; idol-worshipping) religious practices.
.
.
.
2. Salt Lake's Melchizedek Priesthood leaders' point (direct everyone's attention; galvanize every-one; excite everyone to focus their efforts) to sustaining  (strengthening and supporting)   the
"Mormon-Way-of-Life", as a means to marginalize (treat as insignificant or peripheral) Israel's people thru a culture of Slavery (thrall; bondage; servitude). Salt Lake refuses to consult (seek information and advice from) My (Jehovah's) mouth (appointment; command; wish; word)  because rather than turning to (trusting-in; relying-upon; depending-upon) Me (Jehovah), they prefer to seek refuge (a  defense; a fortified place) in a privileged dynasty (line-of-hereditary-rulers)  ensconced (settled; installed; established; seated) within Salt Lake's headquarters (House; "Powerful-Ruling-Family";  ("Pharaoh"; "Great-House"; dynasty of hereditary rulers; lineage; bloodline) and place their confidence (trust; belief; faith; credence) in the shade (defense) provided by Egypt (Salt Lake's Mormon Culture of slavery and servitude).   
.
.
.
.
3. The Protection (security; sanctuary; sense of belonging) provided by Pharaoh (Salt Lake's Powerful-Ruling-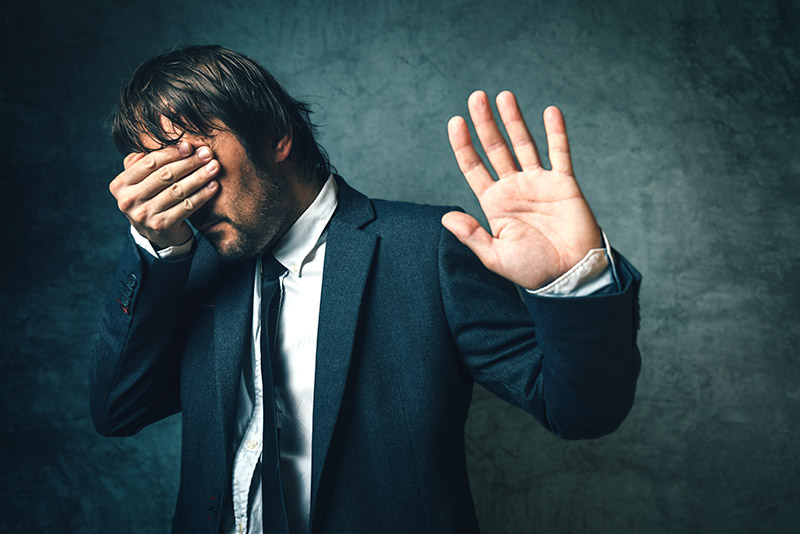 Family; "the Great dynasty; Salt Lake's great line of hereditary-rulers) has brought a sense of  shame (contempt; stigma; scandal) upon you while your refuge (helter; sanctuary; asylum; protection) in the shadow  (popularity; reputation; renown; good-name; standing; "coolness")   of Egypt (Mormonism's culture of slavery and servitude) has proved to be "the" (one and only) cause of  your personal (individual; own; well-known; unique) disgrace (loss of reputation or respect; dishonor; shame; discredit; degradation).
.
.
.
4. Indeed (if truth be told),  the princes (commanders; General Authorities; "brethren"; officials) of this
generation of presiding-Salt Lake-Leadership are all members of a "Chanes" (Hebrew for "favored"; "chosen") house (dynasty; line of hereditary rulers) well-known (notorious; famed) for thorns (men who wound, annoy, and cause discomfort), but the messengers representing this  "Chanes" ("favored"; "chosen") house (dynasty line of hereditary rulers) are breathing-out (gasping) their last breaths before death (annihilation).
.
.
.
.
5. Everyone beholds (sees and observes; recognizes; is aware of; is watching; is witnessing; gazes-at)
  Salt Lake's house (dynasty; lineage; bloodline) of champions (wizards; virtuoso's; masters),  but Mormons (Israelite-people; rank and file members) have no need for (think very little of) them. Salt Lake's men are not regarded as helpers (friends; partners; associates; colleagues) by Israel's People  (rank and file Mormons), nor has Salt Lake ever demonstrated any interest, whatsoever,  in Israel's people (rank and file Mormons), except to prompt (motivate; generate; provoke) feelings of shame, and further ("fresh") disgrace, among them.
.
.
.
.
6. This is an oracle (prophecy; prediction; vision) against the behemoth (enormous-Melchizedek Priesthood
Organization), which is causing a parching-drought (shortage of water; thirst) throughout the "district south of Judah"  (Egypt; Mormonism's culture of slavery) by means of a religious-kingdom  (religion; church) that promotes trouble (tightness; anguish; affliction; tribulation). Lions (Salt Lake's self-appointed gathers) accompanied by their tornado (typhoon; tempest; drafts; blasts) are originating from this current (latter-day; contemporary) generation of Salt Lake's venomous serpents and "Thick-Darkness" (the practice of Sorcery; casting evil-spells; enchantments), which constitutes (embodies; expresses) their "Treasures in Heaven",  being carried (conveyed) "on the backs of" (using the work of others to achieve something that they won't gain any advantage from)  "Donkeys" (Israelite pack animals). Indeed (if truth be told) their personal "treasure" (treasure in heaven; prized-possession) is "riding-on" (depending on) the hump ("sticky-mass"; adhering-majority) of camels *("Men who trust in "riches").    But, Salt Lake's treasure (prized possession; concentration of riches) doesn't profit (obtain a financial advantage or benefit for) Israel's people (rank and file Mormons) in any way, shape,  or form.
*

Camels-In Aramaic, the word
"Gamla"

(self-sufficiency)  or "Gamala" means "camel", the "beast of burden, which can go for many days without food and water" in ancient Biblical times.  In Hebrew, camel is "Gamal".  The mountain and city of "Gamla" were described in the first-century Jewish writings of Flavius Josephus, as he was the captain of the Galilee regiment at Gamla in the 67CE Roman siege that destroyed the city once and for all.  Josephus clearly indicated that the name was "Gamla", the Aramaic name and not the Hebrew name of Gamal.  The inhabitants of Gamla in the first century BCE and CE spoke Aramaic, as Gamla is in the Syriac region of

"Aram"

, a territory "beyond" or "East of" the Jordan River.  The Jordan River bisects the Sea of Galilee on its North Shore less than 10 miles west of Gamla, with Bethsaida and Capernaum on either side of the mouth of the Jordan River.  This is important for a number of reasons.  I've already surmised that Gamla is one of the six biblical "Cities of Refuge", from the days of Moses and Joshua.
But there is more to this "mysterious" name of "Gamla",  In Book 4 Chapter 1:1 of Wars, Josephus writes this:
"…insomuch that it is like a camel in a figurative sense,  from whence it is so named, although the people of the country do not pronounce it accurately…"
What's that all about?  What was the mispronunciation, and which "people of the country" mispronounced it, and why?  Clearly, there is more to this mystery.  Also, Josephus records the following about the Roman invasion in Wars Book 4 Chapter 1:5:
"But there was a centurion whose name was Gallus, who, during this disorder, being encompassed about, he and ten other soldiers privately crept into the house of a certain person, where he heard them talking at supper, what the people intended to do against the Romans, or about themselves (for both the man himself and those with him were Syrians). So he got up in the night time, and cut all their throats, and escaped, together with his soldiers, to the Romans."
So, the Roman soldiers who snuck into a private residence at
Gamla

 (self-sufficiency) were "Syrian", as were the "inhabitants" of the residence.  In other words, they both spoke the same language, "Aramaic"!  Syrian is another name for the region of

Aram

(citadel; fortress; bastion)

  

.  Because Josephus mentions that the rightful name of the place is

"Gamla"

(self-sufficiency; independence) , based on the description of its

promontory

(prominence)  that resembles the camel's hump, I assume that the "people of the country" did not call it

"Gamla"

(self-sufficiency; independence), but mispronounced it, which means they thought the name had a different meaning (not the simple "camel hump mountain" explanation). The word "Gamla" is from the Semitic/Hebrew root

"

gamal

"

(גָּמַל), Strongs H1580, which in the Niphal conjugation, would be pronounced something like "geemla" or even "neegmla".  We don't have any indication that this was the mispronunciation, but let me add some context.  The root "gamal" in the Niphal means "weaned" and is used in the Hebrew Bible 10 times, usually to define when a child is "self-sufficient", and not needing his mother's nursing, in other words, able to provide self-sufficiency rather than dependence upon God. Gamla was a fortress of self-sufficient men".  According to Josephus, it was unpenetrable except for a ridge on the East, which they
had fortified, and they had a bountiful supply of olive oil and other crops. The inhabitants of Gamla demonstrated their

"self-sufficiency"

(lack of need for God) in life, customs, and in a revolution.
Take a look at Jesus statement about the "camel" and the "rich man".  The quote is both in the Gospels of Matthew and Mark.
Let's take a look at Mark 10:25: "It is easier for a camel to go through the eye of a needle, than for a rich man to enter into the kingdom of God." Okay, so here we have Jesus making an allegory of a "camel" and a "rich man".  But let's look at the context.  Mark 10:23 and 10:24 says this: "And Jesus looked round about, and saith unto his disciples, How hardly shall they that have riches enter into the kingdom of God!  And the disciples were astonished at his words. But Jesus answereth again, and saith unto them, Children, how hard is it for them that trust in riches to enter into the kingdom of God! It seems clear that what he is saying, is that one who trust in his "riches", or his "self-sufficiency", or his "Gamla", if you will, cannot enter the kingdom of God!   What makes this even more interesting, is that a case can be made that this "teaching" was done right in the shadow of Gamla, on the "other side of the Jordan", as indicated in the first verse of Mark 10: "And he arose from thence, and cometh into the coasts of Judaea by the farther side of Jordan: and the people resort unto him again; and, as was His 
wont

(custom; way; habit), He taught them.
.
.
.
.
.
7. So, help from Egyptians (Salt Lake's taskmasters) is useless (worthless; futile) because it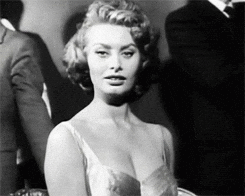 promotes (furthers the progress of; supports and actively encourages) "vanity" (excessive pride in or admiration of one's own appearance or achievements) among the people, so  I (Jehovah) am offering  (proclaiming; announcing; publishing; mentioning) My authority (dominion; jurisdiction) regarding this matter, in order to "severely-urge" (embolden; give courage or confidence to) them (Israel's people; rank and file Mormons) to rest ("stay-put" ; don't leave; don't move; remain-in-the position you've been placed).
.
.
.
.
8. Now go forth and besiege (surround with armed forces in order to capture Salt Lake Headquarters
and force its surrender; lay siege to Salt Lake Headquarters).  Write, having them (having-Israel's people; rank and file Mormons) in mind, upon a tablet (a flat slab of stone, clay, or wood, used especially for an inscription) but make sure to delineate (describe and portray, precisely) The-Scroll" (Isaiah's vision; Isaiah's prophecy)  ), so Israel's people  (rank and file Mormons) may behold (regard; perceive; discern; contemplate; consider) my authority during the latter-days, even to be transformed int (become) "Everlasting-Witnesses".
.
.
.
.
9. Indeed (if truth be told) this crowd (ring; clique; band) of Salt Lake leaders has rebelled against Me (Jehovah). They are the
successors  (heirs-apparent; progeny; inheritors; apprentices) of hypocrites (pretenders; imposters; con-artists; deceivers; bigots). They are children (offspring; descendants ) of Mormon-Pioneer-Men who were not willing to listen-to (learn from) the Torah (instruction; Decalogue; Ten Commandments; Pentateuch; Genesis, Exodus, Leviticus, Numbers, and Deuteronomy) of Jehovah…….
.
.
.
.
.
10. …..which commands (tells; brings light to)  them to be speak with regard to Israelites who see things (have visions), "You can not (aren't authorized) to see things (have visions) or