1. Awake…..Stop sleeping!   O "Zion" ("Pillars of Strength"; "Monumental Towers of Strength") Clothe yourselves in "vehemence" (zeal; ardor; violence; force; passion).
O
Jerusalem… thou "City of Holiness".  Put on (array yourselves in; slip-into; throw-on) your garment of splendor (glory; radiance; grandeur; magnificence; brilliance). 
Never again will illegitimate "Men of the Cloth" (priests;  ministers of religion) who are defiled and "Uncircumcised (Gentiles of)  heart" enter into your midst. 
---
---
.
.
2.  Shake-off the dust
(ashes) from yourselves. Rise-up and sit enthroned…… O Jerusalem ("the world's great teacher of Peace and Salvation"). Free yourselves from the chains which are choking (strangling) your neck ("Communion with God"), Oh ye captive daughters  (devotees; "Precious-Ones; "Apples Of God's Eye") who are "Zion" ("God's Pillars of Strength"; "God's Monumental "Towers-of-Strength").
.
.
---
---
.
.
3. Indeed (if truth be told), Thus saith the Lord, "Israel's people have "some things that money can't buy" *,
 therefore money cannot (will not)  redeem them." 
*

"Some things that money

can't

(won't) buy" – 

love; truth, time, peace, talent, health, manners, "class", true-friends.

.

.

.

.

.
---
---
.
.
4. Because thus saith the Lord, "In the beginning, my people voluntarily (willingly;
enthusiastically ) went down into  (descended-into; settled for a comfortable "Way of Life" in) Egypt (Institutionalized Religion's culture of Slavery) to live there, but in the latter days (now) Assyria (the promise of "Social popularity and Financial Success) is tempting (seducing; enticing or attempting to entice) my people (Israel) to acquire what Assyria makes to look so attractive,  even though it's wrong or not eternally beneficial.
---
---
.
.
5.  "So, now…what do we have, here?", declares the Lord, "Because my people have been led away for no good reason and those who now rule over them are making all kinds of declarations about Israel's God by mocking
 (mimicking; imitating; pretending to be) Him,  and as if that were not enough,  all-day-long my name (authority; jurisdiction; dominion) is blasphemed (spoken of irreverently; reviled) by them.
.
---
---
.
.
6. Nevertheless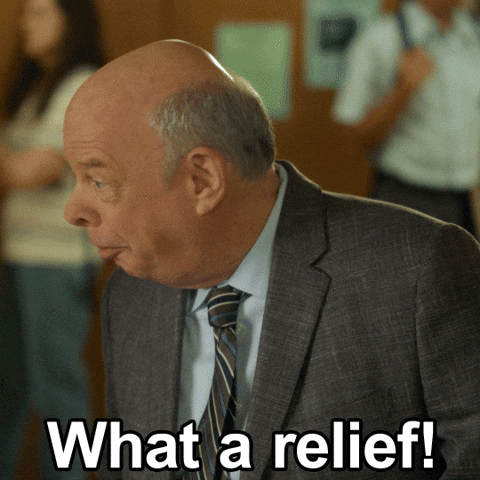 (in spite of that; notwithstanding; all the same) My people (Israel) know (are familiar with;  are acquainted with) my name (authority; dominion; jurisdiction) so,  in that (our) day they know (recognize) that it is Me (Jehovah) that is pointing (directing everyone's attention) to the spiritual-wilderness (spiritual-desert; spiritual-bewilderment and confusion) that masquerades as "True Religion" (God's Instruction)…….yes…… it is Me (Jehovah)!   
---
---
.
.
7. How beautiful are the feet (steps; strides; measures) of those Israelites who are bringing "Good-News" * and proclaiming Peace….a gospel of Glad-Tidings ("Good News from the battle-field)…proclaiming Salvation (rescue; redemption; deliverance) as they say (declare) to Zion ("God's Pillars of Strength"; "God's Monumental towers of Strength"),
"Your God reigns!"  
.
*

Good News-  We use it so glibly in the church today. Preachers say they preach the gospel, but if we listen to them preach Sunday after Sunday, we hear very little gospel in what they are preaching. The term gospel has become a nickname for preaching anything rather than something with definitive content. The word "gospel" is the word

Evangelion

. It has that prefix eu-, which comes into English in a variety of words. We talk about
euphonic

or euphonious music, which refers to something that sounds good. We talk about a eulogy, or a euphemism which is a good word pronounced about someone at his funeral service. The prefix eu- refers to

"something good or pleasant"

. The word

Angelos

 or

Evangelion

 is the word for "message." Angels are messengers, and 

Angelos 

is one who delivers a message. This word 

Evangelion

, which means "good message" or "good news," has a rich background in the Old Testament. There, the basic meaning of the term gospel was simply an announcement of a good message.
In ancient days when soldiers went out to battle, people waited breathlessly for a report from the battlefield about the outcome. Once the outcome was known, marathon runners dashed back to give the report. That is why Isaiah wrote, "How beautiful upon the mountains are the feet of him who brings
"Good News

" (Isa. 52:7). The watchman in the watchtower would look as far as the eye could see into the distance. Finally, he would see the dust moving as the runner sped back to the city to give the report of the battle. The watchmen were trained to tell by the way the runner's legs were churning whether the news was good or bad. If the runner was doing the survival shuffle, it indicated a grim report, but if his legs were flying and the dust was kicking up, that meant good news. That is the concept of the gospel in its most rudimentary sense.
---
---
.
.
8. Your (Israel's)  watchmen (prophets; seers; enlighteners) are lifting their voices collectively (as a group; as a whole; as one). They are shouting for joy, indeed (in fact) they see "Eye to Eye" (are of the same opinion; are of the same mind; are on the same page) because Jehovah is returning to Zion.
---
---
.
.
9. Burst
into song,  altogether (in unison; with one voice),  ye ruins (dilapidated-families; vestiges; wreckage; remnants) of Jerusalem ("The World's Great Teacher of Peace and Salvation"),  for the Lord (Jehovah), is comforting His people (Israel) in order to redeem  (retrieve; regain; recover; reclaim; repossess) Jerusalem ("The World's greatest teacher of Peace and Salvation").
---
---
.
.
10. Jehovah will lay bare (uncover; bring to light; divulge; expose; reveal; disclose) the arm  (what is sown by; actions of) His holiness before the eyes of all The Nations (Gentiles; non-Israelites) and then all the "Ends" (finished products; successful accomplishments;  "sources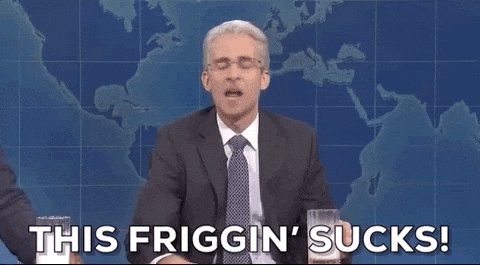 of pride and joy") of the Earth ("those who are confined to this temporary sphere of existence in order to turn natural-inclinations into eternal, everlasting permanent unchangeable behavior") will see (recognize; realize; have to settle for; have to accept) the kind of Salvation offered by their gods (the idols, i.e. "Nothings" and "Nobodies" ) that they have insisted upon worshipping all of their lives.
---
---
.
.
11. Depart from them….(quit them; resign your membership; "get as far from them as you can!") from these unclean (filthy; foul; contaminated; polluted) churches (religious-Organizations; "country-clubs"; associations offering a variety of social activities).  Their claims of legal (divine) authority are not true! 
Get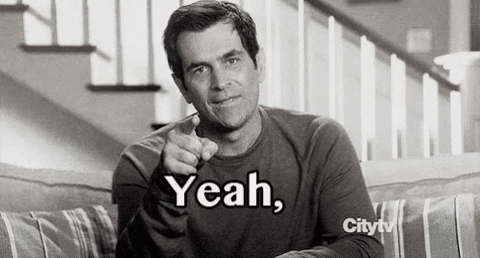 as far as you can (take leave of; pull-out; withdraw; resign) from those who are "insiders" (abettors; subordinates; colleagues; accomplices) of these Social-Clubs pointing (directing everyone's attention) to each other's purity (ceremonial or ritual cleanness; goodness; morality; virtue) as vessels of the Lord.
---
---
.
.
12. But you (Israel's people) should (need) not leave because of fear or depart with the appearance of being put to flight (suddenly frightened away). You should walk away, indeed, in order to 
follow after (seek) the purposes and intentions that  Jehovah has in mind for all of you (Israel's people) then the God Of Israel will be your rearguard (force that protects you from attack during your withdrawal).
.
---
---
The Suffering And Glory of My Servant 
.
13. Behold, my servant is circumspect (careful; intelligent; considerate) and powerful (praised; celebrated) but is also someone who is set-up (built; equipped; made ready; developed; prepared) to be a banner (standard to which my people will rally) and be elevated (raised-up) highly (to a high degree or level).
---
---
.
.
14. Rightly so (in all fairness; to correct a false-impression that you might have),  My (Jehovah's) servant's appearance (favored form; aspect; looks; mien; air; outward form; looks)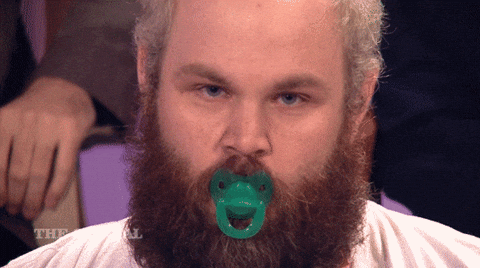 has been corrupted (changed; debased; marred; warped; flawed; disfigured; impaired) ….because of (thanks to; as a result of) the sons (lawful heirs; successors; offspring; seed) of Adam (mortals; fallen men; unregenerated men; human-males) who behave like naughty little boys!
. 
---
---
.
.
15. Rightly so (fairly and rightly),   My servant will sprinkle (scatter or pour small drops over) the captains (chiefs; stout ones; great ones; lords; those having power, authority, and influence ) over "The-Gentiles" (the Nations; non-Israelites)
Because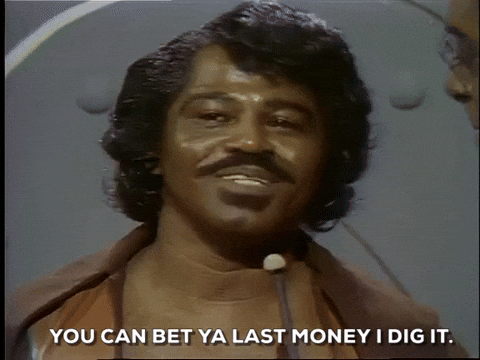 of my servant, Kings will shut their mouths (become speechless; be choked-up; be dumbfounded; confused; astounded; tongue-tied) because they will see (comprehend; grasp mentally) what has never before been told (shown; disclosed; revealed; indicated) to them, then they will understand (perceive the intended meaning of) what they've never before heard (perceived; discerned; apprehended).
.
---
---
End Of Chapter Fifty-Two
.
.