12. Indeed "The-Day-of-the-Lord" is-upon (has authority-over; has-charge-of; has-command-over) everyone who is proud (arrogant) and elevated (haughty) and has command over all those who are exalted (Mormon prophets and Apostles; Mormon Priesthood Authorities) and, you can bet that  "The Day Of The Lord" is  depressing  (distressing; upsetting; discerting; disturbing) to each of them.
.
.
.
.
13.  As well….. "The-Day-of-the-Lord" has authority over all the Cedars (tenaciously-rooted family-trees; lineages; bloodlines; dynasties; lines of hereditary rulers) of "the-Lebanon" ("the "Whitened-Clinkers" of this Salt Lake generation), i.e. ….the Jacobite deceivers (beguilers; betrayers; deceitful-Melchizedek-High-Priests)  who enjoy (get a kick out of; are amused by; are excited-about)"grabbing-the heel-of" (tripping-up; fooling; ensnaring; entangling; seducing) Israelite-men and the Salt Lake's Jacobite-High-Priests are,  in fact, leading (guiding escorting) Israelite men into transgression (apostasy; wrong-doing; law-breaking; offense)….. but…. "The-Day-of-the-Lord" has command over all of Salt Lake's Oaks (strong and hardy family-trees; pedigrees) which are cultivated ("luxuriating-in"; enjoying; bred; "born-and-raised"; reared;
developed) in "The-Bashan * ("the-Sunny-Soil"; "The-Good-Life"). In the Old Testament, (Genesis 14:5)  people of "The-Bashan" ('The Good-Life") came out against the Israelites at the time of their entrance into the Promised Land.
*

 "

The
 

Bashan" – meaning:

"The Sunny-Soil"

, i.e.

"The Good-Life"

  From the time of 2 Kings,  Bashan almost disappears from history, although we read of the wild cattle of its

rich pastures

(Ezekiel 39:18; Psalms 22:12),  the oaks of its

forests 

(Isaiah 2:13: Ezekiel 27:6; Zechariah 11:2)  and the beauty of its

extensive-plains

(Amos 4:1; Jeremiah 4:1; Jeremiah 50:19). 
.

.

.
14.  And "The-Day-of-the-Lord" has command over all of Salt Lake's  Mountains (administrators; officialdom and executives) who never miss a chance to point  (directing everyone's attention) to Salt Lake's own heights ("high-places"; "Seats-of-Idolatry") and has command over  all of Salt Lake's hillocks ("small-mounds"; knolls; local and regional Priesthood administrations and their governing-bodies) which are in control of local-authority pointing (directing everyone's attention) to their own local-control of the Melchizedek Priesthood Organization.
.
15. And "The-Day-of-the-Lord" has command over every one of Salt Lake's  lofty ("high and mighty"; grandiose; pretentious; overbearing) towers (pulpits; religious teaching as expressed in "talks" and sermons; doctrines-collectively) and has command over every one of Salt Lake's fortified (protected; consolidated) Walls (cliques; coteries; "inner-circles"; social-groups of people, who don't allow others to join them). 
13. You (Israel's people; rank and file Mormons) must Discontinue (cease; stop)  bringing meaningless (senseless; purposeless) offerings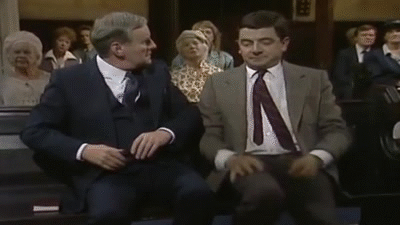 of incense ("smoke" , i.e. exhaustion; depletion; consumption) to me. This is detestable (an-abomination) to me.  The strength and power of God doesn't-exist (have life and animation) in order to convene (assemble) meetings for Mormons to rest (refresh) themselves and "catch-a-nap" (saw-some-Zzz's; "zonk-out"; snooze; "nod-off"; suspend-consciousness). 
.
.
.
.
.
.14. My (Jehovah's) soul (mind; essence; intrinsic-nature; being) exceedingly-hates Mormonism's  Sunday-
rituals (activities performed according to a prescribed order) and especially, Mormonism's  Sacrament Meetings. This generation of Mormons has become "too much of a load" for me to bear (support; ; stand; tolerate; up-hold) .
.
.
.
.
15. So, when all of you (Mormon high-priests) spread-your-hands (confer priesthood blessings) my eyes (recognition) will be turned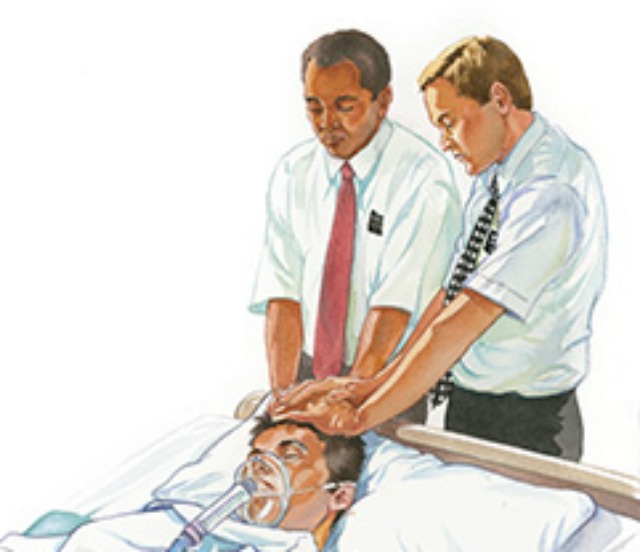 away from all of you. Though you may authorize (mandate; commission) many prayers, I (Jehovah)  will not listen-to (acknowledge; pay-attention-to) them.  The works of your hands are filled (polluted; contaminated; stained) with the Blood (bloodshed; slaughter; massacre) ofIsrael's people.
16. And "The-Day-of-the-Lord" has command over every "Vessel" (High-Priest filled with a spirit) of………
……..Covetousness" trying to secure (get his hands on; control; obtain;  govern) Salt Lake's priesthood authority  so he  can "lead-the-cheers" (be a  "Cheerleader") and have his very-own "White-Stone" (direct-hotline) to the prophet or one of the Twelve-Apostles………     And "The-Day-of-the-Lord" has command over every priest wandering around inflamed by a "Lust" (consuming-desire) to secure (get; hold; possess) authority,  in order to point (direct everyone else's attention; focus everyone-else's desires) to covet (crave) possession of Israel's authority.    
.
.
17. So, bring (lead; escort) Salt Lake's "Lofty-Ones" (priesthood authorities) back-to-reality (to the facts of life; to sensibility; to the real-world; from "La-La-Land").
  For nearly 200 years Salt Lake's Melchizedek High-Priests have felt secure (confident; unchallenged; safe)  in their control of "Divine-Authority" over the Human-Race (Family-of-Man).  For this reason, you (Israel's people; rank and file Mormons) must overthrow Salt Lake's  prideful-prophets and apostles.  They are desperately-wicked (sick; incurable; consumed by great sorrow and distress; filled with woe).  For this reason, you have Jehovah's permission to forget (ignore; put out of your mind; stop-worrying-about) "The-Pit" (Salt Lake's The Melchizedek Priesthood and their Organization"). Today, Jehovah is "beating-with-a-rod" (chastising; disciplining; training) Salt Lake's liars. 
.
.
.
18. But, lo and behold (a new turn of events that   could in fact have been predicted) Salt
Lake's Idols (celebrities; heroes) seem to be "Flying-the-Coop!" (running-away!) 
.
.
, 
.
.
.
19. In a way that attempts to avoid notice or attention, Salt Lake' s men flee (hightail-it; escape) to their void (God-
forsaken-headquarters) in order to  consolidate (combine; concentrate; reinforce; compound) their power and authority to oppose (afflict; distress; trouble) Israel's people and because of Salt Lake's "sickness" (mania; psychological-fixation; preoccupation; obsession) to control authority……they seek to crush (subdue; violently; extinguish; break; put an end to) anyone who is startled-by (shocked-by; in awe-of; fearful-of) Jehovah and points (directs-everyone's-attention) to the majesty (excellency; superiority; merit; "cardinal-virtues",i.e. justice, prudence, temperance, and fortitude) of Israel's people and turns (converts) to Me (Jehovah).
.20. Today, Mormons (latter-day-Saints) worship 
idols (human-cockroaches*; abominations; religious-heroes;  priesthood-idols) with a mind for silver (money; business)  and golden (twinkling; sparkling; shimmering; shiny) idols (heroes; "detestable-things"; "human-Cockroaches")   that will soon be tossed-with-abandon (thrown; pitched; flung) to the moles (small burrowing insect-eating mammals)  and the bats** (Cockroach-predators; Cockroach-hunters; Cockroach-killers; Cockroach-eaters).
* 

Human-cockroaches -Malicious individuals who create negative energy.   The Human Cockroach is never true to himself,  which makes him as fake as a body-implant. The Human Cockroaches tend to be liars, opportunists,  egocentric-deceivers and manipulators. They are not trustworthy and they always have a hidden-motive for everything.  In summary a Human Cockroach is a pest…like his counterpart in the animal kingdom.
.
.
** Bats –  are the most significant predators of night-flying insects. There are at least 40 different kinds of bats in the U.S. that eat nothing but insects, including cockroaches.  A single little brown bat, which has a body no bigger than an adult human's thumb, can eat 4 to 8 grams (the weight of about a grape or two) of insects each night. Although this may not sound like much, it adds up—the loss of the one million bats in the Northeast has probably resulted in between 660 and 1320 metric tons of insects no longer being eaten each year by bats. Bats locate each insect by echolocation, then they trap it with their wing or tail membranes and reach down to take the insect into their mouth. This action, as well as the chase, results in the erratic flight most people are familiar with when they observe bats feeding in the late evening or around lights at night. Other species of bats eat many different things, including fruit, nectar, and pollen. Bats are important pollinators as they fly from plant to plant in search of food. In the southwestern deserts of North America, bats are the key pollinators of saguaro and organ pipe cactus. Tequila is made from the agave plant, which is pollinated by bats.
.
.
21.You must teach Israel's People (rank and file Mormons) to acquire (get; obtain; gain;
secure) authority (dominion;jurisdiction) thru (by-means of) digging" ("studying";  examining; investigating; analyzing; researching) My (Jehovah's) words, so they cam point (direct everyone's attention) toward Israel's rival (opponent; challenger) ……a rival who is suddenly  "face-to-face" (forced-to-deal)  with the "Dread" (fearful anticipation; sudden-alarm; terror) accompanying Jehovah's anger and those pointing (directing everyone's attention) to the "Excellency" (title of honor given to governors and ambassadors) of Israel's rise (elevation in rank; emergence) to  shake-up (overturn; overhaul) Salt Lake's kingdom.
22. Break (renounce; wash-your-hands-of; repudiate; forsake; turn-your-back-on)  Salt Lake's illegal-possession (illicit-ownership; forbidden-control) of all of you (Israel's people; rank and file Mormons)….. an illegal-possession which is inspired (provoked; encouraged; promoted; emboldened) by cantankerous Old-Men men,  of whom it is said,
"The only breath these guys have,  is in their "nostrils." The meaning of which is:  "The only character these guys seem to have is in their "ill-temper"; their sullen-disposition and  their "angry-outbursts!"
So…the question is:  By whose standard (model; example; pattern) does  this generation of Israel's people want to be reckoned (judged; estimated; counted)?