12. Indeed (if truth be told), during a-day (an era; a period-of-time; a generation) in-
behalf-of (for the benefit of; in the interests of) the Lord (Commander; Master; Sovereign; Suzerain) of  Hosts" (heaven's-armies; divine-troops; angelic-legions), against all the foremost (leading ; premier; principal) seats  (administrative-positions) of Power & Authority in Salt Lake City and all the pride and arrogance of men lifting-themselves-up and protecting all the  Cedars (strong and firmly rooted family-trees) of "Lebanon" ("Whitewash" continued from one generation to the next) becoming powerful in order to to occupy them,  and because, if truth be told,  all men who are exalted (held-in-high-esteem; deified) within Mormonism's Melchizedek Priesthood Hierarchy, are the direct descendants (scions; spawn; successors) of "Nephilim" * (Hebrew: "Fallen-Ones") who have fallen (demoted downward, typically rapidly and suddenly) from grace (favor) in Jehovah's heavenly (celestial) court.
* 

Nephilim – The
Nephilim

("fallen ones,") were the offspring of sexual relationships between the

Sons of God

(angelic-beings) and daughters of men in (Genesis 6: 1-4).  "Sons of God." angelic-beings who, after many petitions,  were granted permission to come to Earth to

"watch"

 (observe and report) concerning human-being's and their society, but once they descended, they experienced the "physicality" of Mortal-life and mated with human females, who were of a "morally compromised" persuasion. These unions resulted in offspring, the

Nephilim

, who were

hybrids

(mixed-breeds; generically half-human and half angelic) reputed to be  heroes of old, men of renown" (Genesis 6:4)

13. And because of the Cedars (firmly-rooted-Mormon-families; contracted-Mormon families; committed-
Mormon families; Mormon families who've entered into a formal and legally binding agreement) of (originating from) Lebanon ("whitewash"continuing to subsequent generations; perpetual "outward-show" or pretense of shining-light) who point (direct; guide; focus) everyone's attention toward high-priests ("Men-of-the-Cloth"; clergymen; ministers; prophets and apostles),  who lift (promote; build-up; advance; elevate; boost) themselves,  in order to work (catalyze; use; employ; draw-upon; breed; perform; control; handle; operate; exercise)  the  "Powers-Of-Darkness" (Sorcery; Black-Magic)  "show (manifest to) everyone how to forget (ignore; abandon; pay no attention to) Jehovah,  so they may work (catalyze; draw-on; control; exercise; handle) the "Powers of Darkness" (Sorcery; casting spells) and because of all the Oaks (strong and hardy family-trees) of (raised-in; reared-in; cultivated-in; brought-up-in; fostered-in; sown-in)  Bashan * (sandy-soil). 
*Bashan (Sandy soil)  – sandy soil mainly consists of rock particles such as limestone, shale, granite and quartz. Sandy Soil has a low percentage of organic material and it does not store any moisture.  This type of soil is known to produce elegant wines that are high on aromatics but low on color and tannin.  Sandy soil is light, warm, dry and tends to be acidic and low in nutrients. Sandy soils are often known as light soils due to their high proportion of sand and little clay (clay weighs more than sand). These soils have quick water drainage and are easy to work with. They are quicker to warm up in spring than clay soils, but tend to dry out in summer and suffer from low nutrients that are washed away by rain. In metaphoric language 
sandy soil

 represents ease, comfort, luxury and conditions that tend to quickly becoming

dried-out

 (desolate; God-forsaken) due to loss of

Living-water

(life giving substance; the "Spirit-of-God")

.

.

.

.

14. And because of all the Mountains (administrations; officials; operations) pointing (urging; goading; pushing; directing;
continuously suggesting) every male to elevate (advance; promote) himself so he, too,  may exercise (employ; draw-on) the "Powers of Darkness" (Sorcery; enchantment and casting spells) "like the Big-Boys-do ?!"and because of the "Swells" (pompous and impressive people; persons of high-social position) who , they-themselves, are guaranteed (made-certain) of authority (dominion; social and financial success) as they point (direct; tell) everyone, "Keep your mouth shut…Do your duty and carry the burden placed upon you back!" (keep the covenant you made in the temple) under penalty of having your throat cut for failure to do so.  
15. And because of all the  prideful ("High-Falutin"; egotistical;  vain; smug; self-satisfied;
overbearing;  swaggering;  pompous condescending) "Towers" (pulpits; religious teachings expressed in sermons; elevated platforms, on which preachers, actors and speakers perform) and because of every "Wall" (clique; exclusive-circle; network; "charmed-circle"; brotherhood; coalition; order; sisterhood) bringing-forth (delivering; bearing; giving-life-to ) "form" of goodness and righteousness without its substance (inner-character; vital-essence; heartfelt passion).
.
.
.
16. And because of every "Vessel" (person infused with a specific nature) of
Covetousness" scrambling to secure (take into custody; control; manage; govern) Salt Lake's priesthood authority in order to obtain (receive) is very own "White-Stone" (24 hour" hotline" to a Salt Lake General Authority; direct telephone line to one of Salt Lake's general-authorities) and because of all  the trespasses (sins; transgressions) men have committed for the sake of "Authority"  so they may point (direct everyone's attention) to pleasant (enjoyable; nice; satisfying; "feel-good"; charming; delightful)  talks (sermons; homilies; addresses; speeches; orations) which are palmed-off (disposed of  by trickery or guile; distributed; promoted; advocated; ranked; built-up; propagandized; upheld; serving) as "Divine-Revelation". 
.
.
17. Then, 
bow-down (bow-to; deify; do obeisance to; kowtow-to; prostrate themselves-before; put on a pedestal; venerate) "Men-in-High-Places" who've been  guaranteed (promised; assured)  from birth, to receive the authority (jurisdiction; dominion)  to point (guide; counsel; direct) every male to imitate Salt Lake's prototype (standard; mode; ideal) of Manliness. Here is Salt Lake's latest prototype of manliness!                                                                           >>  >                                                                   The Next thing you know,  Salt Lake begins to subtly (cunningly; deviously; quietly; skillfully; gently) debase (discredit; call into question) every man's sense of male-self-worth (manhood; manliness; masculinity; value as a man), UNLESS he holds Salt Lake's priesthood authority. It's a cunning and calculated maneuver (trick; strategy; gimmick; move; fancy-footwork; "song and dance then seltzer down the pants")  designed, particularly,  to estrange (disaffect; alienate the affection or loyalty of) Israel's people toward Jehovah by suggesting (implying; hinting; inferring) to their minds,  personal discontent and unrest.
.
.
.
18. Then, lo and behold (a new turn of events that 
  could in fact have been predicted) Salt Lake's Idols (celebrities; heroes) "Fly-the-Coop" (surreptitiously make their escape) with all your money (tithes and offerings). 
.
.
, 
.
.
.
19. Surreptitiously (in a way that attempts to avoid notice or attention) they return to their void (empty-existence; desolate-command center; ; God-forsaken-headquarters) in order to consolidate (combine; concentrate; reinforce; compound) the adversary's counterfeit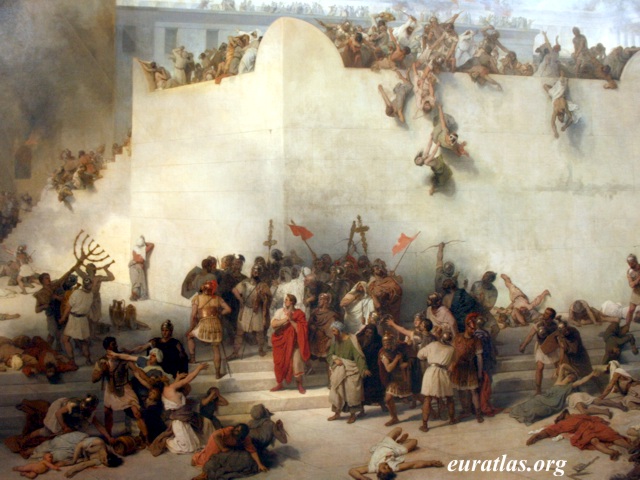 authority as a means to employ "The Power of Darkness" ( Black Magic; power gained from the assistance or control of evil spirits; Sorcery; the use of magic, especially black magic) and cause (make; generate; conjure-up; stir-up) trouble (difficulty or problems;  anxiety; difficulties; distress; unpleasantness) for the people Salt Lake's men might maintain-control of their Authority and plant (roots; establish; stabilize) it.  Then, they can provoke fear and trembling (terror; shock; panic) among the people as so they will think that it is a sign of God's presence. but Israel's people (rank and file Mormons) who are  beset by Salt Lake's siege (overthrow; coup-d-etat)  are a majestic generation (seed) as they arise (emerge; come to light; appear) to shake-up (shock; dumbfound; flabbergast; stun; stupefy; panic) the world. 
.
.
20. In that day,  mankind (human beings; hypocrites) who have-in-mind (prefer; favor;
  are partial to) idols (cockroaches; abominable things; religious-heroes priesthood-icons) of silver (money; business)  and idols ("detestable -things"; "Cockroaches"; Mormon priesthood-icons; Salt Lake's priesthood-heroes) made of Gold   (sparkle; twinkle; shine; shimmer) will be thrown tossed-with-abandon (pitched; flung; thrown) to the moles ("diggers"; forensic-investigators; researchers; analysts; examiners; bookkeepers; record-keepers)  and the bats* (Cockroach-predators; Cockroach-hunters; Cockroach-killers; Cockroach-eaters).  
* Bats –  are the most significant predators of night-flying insects. There are at least 40 different kinds of bats in the U.S. that eat nothing but insects, including cockroaches.  A single little brown bat, which has a body no bigger than an adult human's thumb, can eat 4 to 8 grams (the weight of about a grape or two) of insects each night. Although this may not sound like much, it adds up—the loss of the one million bats in the Northeast has probably resulted in between 660 and 1320 metric tons of insects no longer being eaten each year by bats. Bats locate each insect by echolocation, then they trap it with their wing or tail membranes and reach down to take the insect into their mouth. This action, as well as the chase, results in the erratic flight most people are familiar with when they observe bats feeding in the late evening or around lights at night. Other species of bats eat many different things, including fruit, nectar, and pollen. Bats are important pollinators as they fly from plant to plant in search of food. In the southwestern deserts of North America, bats are the key pollinators of saguaro and organ pipe cactus. Tequila is made from the agave plant, which is pollinated by bats.
.
.
21. Turning-to (seeking; depending-on; relying-upon) a process of digging" ("studying"; excavating; quarrying; researching; scrutinizing; examining; investigating; questioning; analyzing) to attain (achieve; accomplish; reach; obtain; gain; acquire; secure) authority (dominion; jurisdiction) enabling him/her to behold (look at and recognize) that the adversary (trouble; affliction; anguish; distress; tribulation) is overwhelming them
and the entire house (dynasty; line-of-hereditary-rulers; lineage bloodline; family) of Israel and causing them to become divided-in-their-minds (not convinced; having doubts or reservations;                  "skeptical"; "cynical"; "pessimistic")
about Me (Jehovah),  so they will readily point (direct everyone's attention) to Salt Lake's Rocky Mountain fortress (stronghold) and its leaders who are secretly employing (making use of; availing themselves of; utilizing) the Powers of Darkness (forces of Sorcery; forces of Black Magic), so they might avoid (dodge; evade; elude; obviate; circumvent; thwart; outwit) the face (glorious-presence; angry-countenance; holy-terror) of the Lord  and those adorned (endowed) with His majesty (royal-power).
.
.
22. Forsake (leave-off; break loose from; resign-your-membership-in; leave and never
return to) Mormonism's possession (hold-upon; imprisonment; ownership; control; capture) of all of you (Israel's people; rank and file Mormons),  by reason of (inspired-by) the kind of men whose breathe (character) is manifest (obvious; apparent; undisguised; recognizable; unmistakable) in their nostrils (anger; rage; vexation) So…… the question is:  According to whose (which) standard (authoritative principle; rule; model; pattern, for guidance) will this generation of Israel's people decide to reckon (compute; account; esteem) themselves?