The Mountain of the Lord
1. The subject-matter (point; essence; theme; topic; object-of-interest) that Isaiah, a rightful
heir of strength and courage, saw  (beheld; perceived; envisioned) concerned Judah (praise; expressing-thanks)  and Jerusalem (teachings of peace and Salvation). 
.
.
.
2. And, it is during the "End-of-Days" (last-days) that this current generation is established
(confirmed; founded; ordained; prepared;  appointed) to be (constitute; embody; be the substance of; epitomize; comprise) the "Mountain" (government; administration) of the Lord's House (family; dynasty; bloodline; lineage; line of hereditary rulers)  at the very top (highest-level; summit; pinnacle) of  Mountains (governments; administrations) and to be  lifted-up  (elevated; promoted) on account of (because of) their natural-inclination (pre-disposition; character; tendency; impulse; proclivity) to secure (safeguard; protect; defend; shield) rightful "Authority" and because of Salt Lake's  rush (race; haste; hurry) to bring about the overthrow (coup d' etat; removal from power; downfall) of this generation of Israel's people.        
.
3. Then,  to have intercourse (dealings;  associations) with the leaders (chiefs; captains) of Israel's people and dispose (groom; prepare; ready; condition) them to submit (subjugate; enslave) themselves, so this generation will come to know and love  (savor; sustain) Salt Lake's staff (yoke) of captivity (bondage
; enslavement; servitude; entrapment) in pursuance of "belittling (denigrating; dismissing; discounting; playing-down) the "Mountain" (government; administration) of Jehovah, in favor of the House (family; dynasty; bloodline; lineage) of Jacob (a bloodline of supplanters; defrauders; deceivers), who want you (Israel's people; rank and file Mormons) to commit yourselves to their "Binding-Oath"  (Irrevocable-Covenant) and engage in  "Rattling on and on" (chattering-endlessly) about the very same General Authorities (prophets seers and revelators; prophets and apostles), who are orchestrating (engineering; pulling-off) a  complete overthrow (coup d'etat) of Israel's people, thus persuading them to walk (pursue; imitate;  follow) the Mormon "Way-of-Life" (lifestyle) they've prescribed to guarantee the overthrow this generation.      But (however; contrary to what they think; in contradiction to what they believe), "Legitimate-Authority" will now come only from Zion……and ………Torah (instruction; "The-Law") of Jehovah will once again come from Jerusalem ("the teachings of Peace and Salvation").
.
.
4. You must Unite (combine) in order to litigate (be a party to a lawsuit; engage in an argument; carry-on a legal- dispute) to discern (look upon the hearts; know the motives) of) of Mormonism's top-leaders and show (prove-to; manifest-to) the rank and file people………then rout (defeat and cause to retreat in disorder) Salt Lake's presiding Authorities. For, you see…….the absence of "Living-Water" (God's Spirit) guarantees (provides a formal assurance and  promise;
ensures) Salt Lake's authority, by keeping "it" (Salt Lake's authority) upper-most in every Mormon's mind and disposes (marshals; positions)  them to bow-down (kowtow; abase themselves; humble-themselves; fawn) before Salt Lake's "Snuffers" (executioners; killers; "extinguishers-of-light"). Salt Lake lifts-up (promotes; worships; elevates) nothing but  "Negation" (contradiction and outright denial of light and intelligence, i.e. "Darkness") and encourages Nation (gentile; non-Israelite) against Nation (gentile; non-Israelite) as a means to desolate-them both (make them bleakly and depressingly empty or bare) then they prohibit (forbid; ban; interdict; outlaw) the exacting of  discipline (punishment; censure; rebuke; chastisement) upon any one who withstands (resists; rejects; dismisses; objects-to; thwarts; combats; denies) divine Yerevelation (visions; dreams second-sight) among the common people. 
.
.
5. Come now (don't worry or be upset; a gentle expression of encouragement and support)
Ye House (bloodline; lineage;  family) of Jacob……..and "Let-My People Go",  so this generation of Israel,  like those of Moses' time, may walk in the light of their God, Jehovah.
.
.
.
.
6. Indeed (if truth be told) , Your (Jacob's) people  have forsaken divine-revelation (divine
  disclosure; visions; dreams) because your house (lineage; bloodline; family) is bloated (swollen; inflated; puffed-up; tumefied) with superstition (trust-in-magic and witchcraft) and Sorcery (use of power gained from the assistance and control of evil spirits) brought from "The-Middle-East" (Babylon; "Confusion") and you act-covertly (use hidden arts; practice of Magic) then,  you "clasp-hands" (shake-hands; express a familiar "sign" of agreement) with foreigners (strangers; aliens; non-Israelites) and bastards  (illegitimate, unlawful heirs).  
.
.
7. The pursuit and possession of more and more Authority (dominion; jurisdiction) monopolizes
(controls; takes-over; obtains- exclusive-possession-of) their world (existence; reality; sphere; society; lives; community) because authority leads to more and more silver (money) not-to-mention (as well as) more and more gold ("personal-shimmer"; personal-twinkle; personal-sparkle) and there are "endless" treasures authorized (given official sanction and  approval; justified; endorsed) by this generation of Salt Lake's Melchizedek Priesthood leadership.   Their kingdom authorizes (gives official permission or approval) the ordination (conferring holy orders on; setting-apart for sacred purposes) thorns (abrasive, narrow-minded high-priests) to join with other thorns (abrasive, narrow-minded high-priests),  so there is no "end"  to the  chariots  (three-man-teams; triumvirates; trifecta's; trio's; trinities; threesomes; triple-crowns; Mormon-presidencies and Bishoprics) that crush (vanquish; snuff-out; extinguish; triumph-over) any remaining (still-existing, present, or surviving) Israelite unity (cohesion; identification; solidarity).   
.
8. And Salt Lake's world (universe; existence and purpose; society; kingdom) is absolutely filled (brimming; bulging;
overflowing; teeming; swarming) with idols ("nothings"; "nobodies"; worthless-men; gods without power) exclusively representing (benefiting; advancing)  the financial-interests (profits; claims; gains; advantages; investments) of Salt Lake's syndicate (Corporate-Organizations and its CEO's; business-entities; conglomerates; money-making enterprises; for-profit-businesses) which are all powered (controlled; dominated; gripped; held; commanded; fueled; energized) by them. These myriad of preoccupations (matters; obsessions) blind (deprive; rob) them of understanding, judgment, or perception regarding "what" made (enabled; occasioned; caused) the "Strength-And-Power-Of-God" to spot (notice; perceive; discern; recognize; identify; make-out) Salt Lake's plan to  overthrow (putsch; "takeover") of this generation.
.
.
9. So (therefore; consequently; hence) mankind (that is to say, "this kind of man"; "this sort of man")  will be removed from his pedestal (place of superiority) and the contemporary (modern; Mormon) "Bubble" (situation that is isolated from reality or unlikely to last; fantasy; image) of "Male-superiority" (male-dominance) will be burst (exploded; shattered; debunked) then any and all jurisdiction (official power to make legal decisions and judgments) concerning legal-rights (entitlements; shares; parts; portions inheritances; advantages;  claims; stakes), currently enjoyed by mankind (this kind of man)  will be negated (invalidated; nullified; neutralized; cancelled).    
.
.
.10. Fill the emptiness that dwells inside of Salt Lake's stronghold (headquarters) and point (direct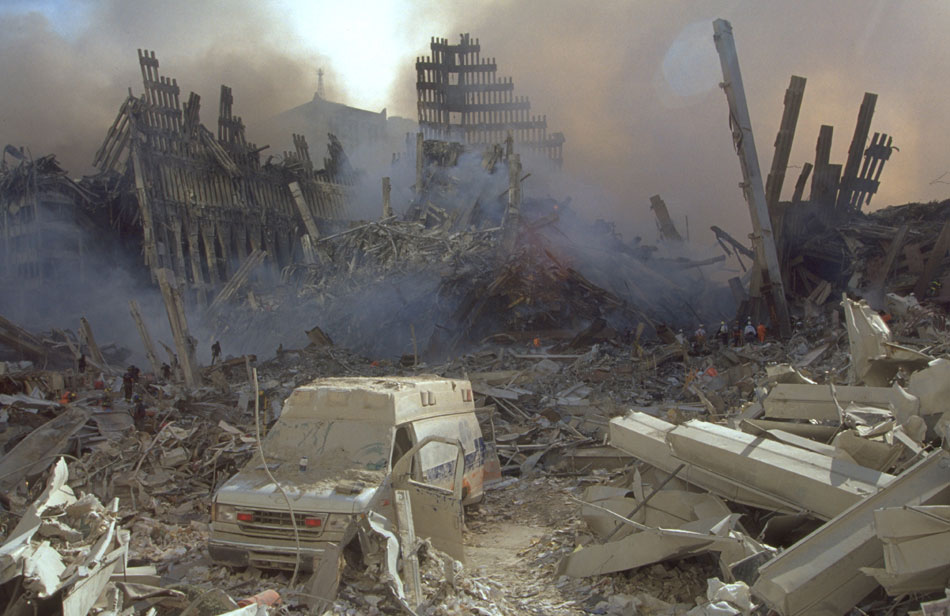 everyone's attention) to those who are  hiding (remains-unseen; lurking; concealed; obscured; masked; tucked-away; buried) in the smoking ashes (rubble; remains; ruins) of Salt Lake's dead (lifeless; God-forsaken; cold; desolate; spiritless; soulless; unresponsive) Corporate Organization , because of their "Dread" (great-fear and distress; worry; "bad-news"; threat) toward Jehovah and to escape (avoid; get out of)  the reach (extent) of the "mounting-strength" (increasing-potency;  growing-power) of Jehovah's seed (lawful-heirs; offspring).  
.
11. Mankind's greed and covetousness (inordinate or insatiable longing for unneeded excess,
especially for someone else's wealth, status, power), which is usually conceived in pride (hubris; arrogance; self-conceit; haughtiness) and exaltation (lifting-up deification) of wicked (desperate; depraved; sick) high-priests , which always beget  violations (deceptions; sins ; miscalculations; transgressions) against Jehovah,  are altogether discredited (compromised; smeared; stigmatized) and ultimately sunk (finished; doomed; ruined; "done-for"; kaputt) so as to separate (scatter; divide; dissolve; disband; fragment; fracture; shatter; rupture; unravel; disentangle) them,  all during the same day (era; generation; period of time).