13. But Behold (something unexpected, but could have been predicted) There's lots of merry making and revelry in Salt Lake City over the the capture (arrest; seizure; imprisonment) of Mormon property (chattel; Israelite-people; rank and file Mormons, who are viewed as property) and murder (sacrifice; slaughter) of sheep (Jehovah's flock).   Salt Lake's priesthood leaders are rejoicing over their "so-called" (alleged; claimed, but not tried or proven) 
"Good-News"  ("glad-tidings"; "Breaking News!"; Restored-Gospel") served with a cocktail (tasty mixture) of Salt Lake's intoxicating spirit  (motivating-force; prevailing-tendency). They say amongst themselves,   "Let's force all of Israel's people to swallow this drink, too and get them as drunk (intoxicated)  as we are, and let's do it "right now" (right-away; immediately; without further ado; promptly; without delay; ASAP),  for if we wait 'til tomorrow, our Salt Lake generation (breed; species) of prophets will be defunct (dead and gone!;  finished: kaput; washed-up; "out-of-the-picture").
.
.
.
14. The Lord Almighty has given me  the following insight (accurate and deep intuitive understanding of things; discernment; perception; sharpness or keenness of thought) because I meditate" (ponder; think-deeply and  focus my mind) upon Isaiah's words:
"Unless this entire generation (breed; species; spawn) of Salt Lake prophets is sacrificed (offered-up; killed; burned)  there can/will be no atonement (redress; "fence-mending"; reconciliation: amends; restitution)  for their evil (perversity; malevolence; immorality; iniquity)." saith the Lord, God Almighty.
15. Thus saith the Lord, God of Hosts, Go-ahead (do what you want). Let yourselves to be beguiled (fooled; duped; deceived) by Mormon Headquarters in Salt Lake City… Keep-in-your-mind  (make your priority ; give your first
consideration to ) the "Castles-in-the-Sky" ( delusions; "Cock and Bull stories"; pipe-dreams; ; false-hopes; "Pie-In-The-Sky-Fantasies") fabricated  (dreamed up; made-up) by  Salt Lake's spiritually deadened (cold; lifeless; defunct; empty; comatose) prophets,  while they oversee  (supervise; manage; administer; watch over)  Salt Lake's citadel (stronghold; fortress; bastion; headquarters).
.
.
.
.
.
.
.
.16. What do they expect that they'll be doing in their imaginary heaven ("Castles-in-the-sky")?   Who gives
 Salt Lake's presiding priesthood leaders the authority (power; jurisdiction; sovereignty; supremacy) to make (transform;  turn) heaven (people with whom God and his spirit feel perfectly at home) into Mausoleums" ("Monuments to the memory of Dead People")  in their family (lineage; bloodline) for all eternity?  They think (suppose; imagine) that they are carving (crafting; preparing) sepulchres ("Monuments to the Dead") "on-high" ("in heaven") in order for them to beget (spawn; give rise to; sire; issue; create; bring-forth; generate) more and more "Golem" (clay-figures-brought-to-life-by-magic) who are all manufactured (mass-produced) just like themselves……as if on an assembly-line by Salt Lake headquarters in the Rocky Mountains.
17. Beware, the Lord is about to overthrow (forcibly remove from power; nullify;  abolish) the leadership of The Church of Jesus Christ of Latter-day-Saints, and its Melchizedek Priesthood hierarchy and  He is invalidating (debunking; discrediting)  the words (commands; counsel; prophecies; initiatives) of Mormon priesthood authorities in leadership positions who've turned-aside  (blotted- out; erased; cut-out-of-the-picture) the name (authority; jurisdiction; dominion) of "Judah" , so they can array  (crown; install)  themselves.
.
.
.
.
18. Salt Lake's presiding Priesthood leaders are crowning (installing; inducting)  themselves as Israel's kings and  they are doning (investing themselves with;  wearing; putting-on) the crowns (headdresses worn by monarchs) which they've stolen from Judah, then they turn (organize) themselves into a pantheon (all the gods of Mormonism, collectively)  while extending (expanding)  their authority, in order (in-an-effort) to force Israel's legitimate (lawful; legal; sanctioned) prophets to "shut-up" (remain silent; keep-their-traps-shut; fall-silent; stop-talking) so Salt Lake can motivate (persuade; convince)  Israel's people (rank and file Mormons) to lionize (celebrate; glorify; exalt; venerate; praise) Salt Lake's royal-carriage (royal- bearing and behavior; royal-posture; royal-presence; royal-demeanor) and finally, to idolize them. But,  Mormon General Authorities are "the" (the one and only)  source (fountainhead; origin; ground-zero) of disgrace (dishonor; reproach; shame) upon of the house  (people; temple; family; dynasty; lineage ) of Israel's people (rank and file Mormons).
19. Salt Lake's prophets are being ousted (expelled; displaced; dispossessed; removed; kicked-out; expelled; unseated) from their offices  (stations; positions; posts; administrative-center; head-quarters; responsibilities; functions) then they'll be the ones who are  "exiled"(thrown-out; banished; deported; driven-out; outlawed).
.
.
.
.
.
20. In this day,(during this era; during this generation) I (Jehovah) I am proclaiming (ordaining; heralding; introducing; instituting; establishing; inaugurating; announcing) My servant, Eliakim *, ("The "strong-authority" of one who is morally-upright" ). Eliakim is an heir to the birthright of Jehovah (inheritance of Jehovah) because he is upright in the eyes of God.
                                           **********************************************
* Eliakim – ("The strong authority of one who is morally upright") 
succeeds

(replaces; inherites this office from) 

Shebna

(men who are spiritually very immature; kids; mere children;  spoiled brats) as "governors-of-the-palace"  and "Grand-Viziers" under king-Hezekiah. Eliakim's 

role

(duty; function) is that of

steward

(custodian; overseer; Chamberlain; administrator; manager)  "over-the-household" of Judah.

                                                    ******************************************

At the time of  (during) Eliakim's installation (induction; reinstatement; inauguration; investment) , he is clothed  (endowed) with a "robe" ("responsibility"; duty; burden) and a "girdle" (tool-belt; equipment;  encirclement; preparation; reinforcement; environment;
surroundings or conditions; security). The government (administration) will be committed to Eliakim's hand (power; possession), in order to act (function; play the role of) parent (guardian; keeper; defender; protector) to those who look to (depend upon;  rely upon; are followers of)  Jerusalem ("teachings of peace-and-salvation) and as a steward (protector; defender; caretaker)  to the "House-of-Judah".
The key (explanation; interpretation; translation) that opens (provides "access-to"; provides
"understanding-about")  the House (lineage; bloodline; dynasty) of David ("Love"), rests-upon (depends upon; is laid upon; is conditioned upon) Eliakim's "shoulder" (inclination-to-assume-the burden; sense-of-urgency; sincere-and-intense-conviction) and Eliakim ("one who has strong authority because of moral-uprightness"),  alone,  has the power to  "open" (allow access, passage, or a view),  as the king's representative.  The office of "Chamberlain"( "Governor-of-the-Palace"  and "Vizier")  over the House of Judah,  which Eliakim holds,  has never at any time, been abolished (formally "put-to-an-end"; canceled; annulled; closed; negated; eliminated) since it was first instituted (established).
.
.
.
.
21. So, I (Jehovah) will clothe (endow) my servant, Eliakim ( "One with powerful-authority because of moral- uprightness) with  your (Judah's) kuttoneth    (mantle; "responsibility"; duty; burden; role; )  and I (Jehovah) will gird (encircle; prepare; reinforce; surround; anchor) Eliakim,  ("One having-powerful-authority because of moral uprightness ),  with your (Judah's) abnet (girdle; "tool-belt"; equipment; tools; spiritual-encirclement; spiritual-preparation)
and fasten (attach; place; position; wrap) strength and power around Eliakim,  then I will put
(Judah's) dominion (sovereignty; supremacy; command; jurisdiction) into  Eliakim's hands (possession; guardianship; ownership; ) in order to function (act)  as a "parent"  (loving caregiver) to those  "dwelling" (very unhappy about;  mourning; thinking-at-length about ; pondering) Jerusalem ("teachings of Pease and Salvation)  and those who regard (think highly of) the house (lineage; bloodline; dynasty)  of Judah ("Praise and Giving-Thanks unto God").
.
.
.
.
22. So,  I (Jehovah) am fixing (adjusting; repairing; correcting; putting  back in to order) the
key * (explanation; translation; interpretation; blueprint; code) required to set-free (disenthrall; emancipate;  free; loose;  unfetter; ;unlock; uncork; liberate) the "House of David"  upon (beginning-with; consequent-to; at the time of)  Eliakim's  shoulders (inclination to assume the burden and responsibility) Eliakim will open-wide (allow access to; passage to; or a view of ) the House of David and no-one can/will (will-ever-again-be-able-to)   "stop it" (interfere with it; deny it; prevent it; put-a-lid-on-it).
                                     ******************************************** 
 *

Key – History suggests that in the time of Isaiah, locks and keys were very-large in size and made of wood. Keys were carried visibly around the neck and shoulders of a "Royal-Chamberlain" (a chief steward of a king; the officer who manages the household of a monarch).  The keys symbolized a badge of the chamberlain's office and authority.
                                                   ******************************************
.
.
.
23. Then, I (Jehovah) will drive (force) a "Peg" (someone
 on whom you can depend) into the hearts of those ordained to resume (begin to do or pursue again after an interruption) the work of Israel's seed (offspring; descendants)  as a means to prop (sustain; support)them and transform (make a thorough or dramatic change in the form, appearance, or character of) them into a  seat (center; source;  site; locus) of glory (honor)  for (on behalf of; for the sake of) the house (family; bloodline; dynasty;  lineage)   of Eliakim's eponymous (giving his name to a tribe) ancestor (forefather)……the Old-Testament Patriarch,  "Israel", who was the son of "Old" Isaac and his wife, Rebeccah, and grandson of Abraham and his wife, Sarah. 
.
.
s
24. And all the glory (majesty; splendor; honor) of Eliakim's ancestral House (family; dynasty;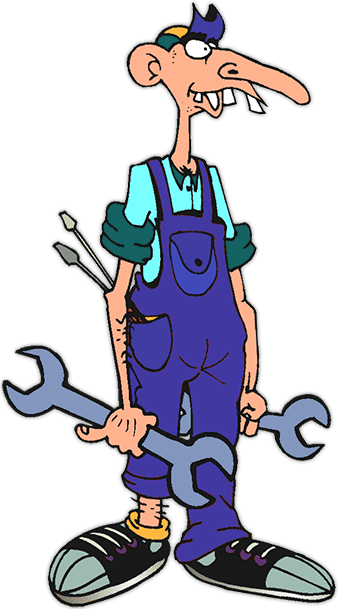 bloodline; lineage) will hang (depend) upon Eliakim pointing (directing-everyone's-attention) to Salt Lake's venomous serpents, who are securing (getting their hands on; capturing) every vessel bearing (holding; conveying) authority and breaking-the-will-of (taming-for-the-yoke) every vessel pointing (directing everyone's attention) to small (inconsequential; trivial; trifling; unimportant; insignificant) men who are  under the control of a dark power pointing (directing-everyone's attention)  to the Salt Lake Basin as a means to secure (obtain; get-hold-of; capture; catch; land; hook; acquire) authority so firmly, that it cannot be removed or taken away. They bear-witness-of (testify-about; tell about) taming" (subduing subjugating) the fools (simpletons) of Israel's-people (rank and file Mormons) for Salt Lake's "yoke" (harness; collar).  
.
.
.
25. In our day, (during our generation; during our era) declareth the Lord of Hosts, Salt Lake's Peg (prophet, upon whom so much is hanging (depending ) has been driven (pounded; forced) into the minds (cognitive faculties including consciousness, perception, thinking, judgement, language and memory) of a soft (over-indulged; pampered; out-of-shape; weak; untrained; flabby) generation. Salt Lake's Melchizedek Priesthood Organization will fail (lose its grip; lose its hold; slip; miscarry; flop; lose its place; nose-dive; tumble; plunge; give-way; drop; fall) and when Salt Lake's Peg (hook; prophet)  falls (fails; breaks-down; falls-short; falls-through; losses-control; slips; meets-with-disaster), so will the generation of Israel's people (rank and file Mormons), who've  hung onto  (depended upon ; looked to; counted on) Salt Lake, saith the Lord, God of Israel.