A prophecy about Jerusalem
The name Jerusalem is a combination of two distinct words (1) "Jeru" is derived from the Hebrew root-verb Yara meaning: to
instruct; to teach and as a noun: instruction; teachings; proclamation, and (2)  "Salem" originating from shalom –pronounced shaw-lome, meaning: "peace and salvation"; welfare; friendship; wholeness; soundness.   Combined, the two words express the concept of: "teachings of peace and Salvation". 
Geographically,  the place-name "Jerusalem" pinpoints (identifies; locates; distinguishes) the ancient headquarters for the Jehovah cult (worship) and religion. Jehovah is the exclusive  (one and only)  God of Israel's people. Jerusalem is sometimes also used as a synonym for Zion, although Zion's precise definition is:  "Israelite seed who've endured 40 years wandering in a personal desert,  while looking for Jehovah and his truth". Zion is derived from the Hebrew root verb tziyah-pronounced tsee-yaw– meaning: parched-wilderness; drought; aridity; dry-place; barren; to be dried up.     But, it also means "Vessels (humans who possess an angelic spirit) in order to demonstrate a divine quality by his/her acts and appearance".  Zion is found almost exclusively in poetry,  whereas, Jerusalem is found in both poetry and prose.  Jerusalem ("the teachings of Peace and Salvation") contains (holds-within-it; carries-within-it; accommodates; seats-within-it)  "The Word of God" especially for the House of Israel.   Scholars have defined Jerusalem ("the teachings of Peace and Salvation") as the "Navel" (umbilicus; source of nourishment) of the infant (fledgling; emergent; developing; new; embryonic; nascent) world.  In (on account of; by reason of)  Jerusalem ("the teachings of Peace and Salvation"), Israel's first (foremost) family (lineage; dynasty) was established (inaugurated;begun or introduced ) thru Solomon ("an inclination to avoid argument or violent conflict; "peace-making") as a means to accommodate (quarter; shelter;  house; fit in with the needs of) the "Word-of-God" contained within the  "Ark-of-the-Covenant".
In Jerusalem ("the teachings of Peace and Salvation"), Jehovah established his Law (binding rules of
conduct enforced by Jehovah's authority). Jerusalem ("teachings of Peace and Salvation") is (constitute)  Israel's official  (real) capital (estate).  Israel's prophets are the beneficiaries (heirs; grantees; inheritors;  recipients) of the "Word-of-God".  The  "Word-of-God" was adopted (espoused; embraced) as  Judah's  "Law" (rule of conduct, which is of binding legal force) by faithful Jews (Judahites) worldwide.    The Law of God has served as the Divine command  (guidance; instruction) for/to Judahites since the Old Testament era.  Salt Lake's prophets and apostles claim that Jehovah took (removed; withdrew) His "Authority" and His "Word" from the earth following the death of the last living New Testament apostle of Jesus Christ. This withdrawal, they maintain, precipitated (caused; resulting in; gave rise to)  the "Dark-Ages".  Salt Lake's priesthood authorities hope to convince Israelites throughout the world that the Melchizedek Priesthood Authority is the same authority that God withdrew (took away; removed) subsequent to (in the wake of) the death of the last New Testament apostle. This Salt Lake premise (assumption that legitimizes) is a lie! (mockery; falsehood; untruth)  Jehovah has taken (removed; withdrawn) neither His "Authority" nor His "Word" from the earth.    His "Word" (command; counsel; instruction) still remains recorded in the Old-Testament (Torah; Pentateuch) and has been circulated for centuries throughout the world unto the Family of Man ("Descendants-of-Adam").  However, His (Jehovah's) words have been imprecisely (inaccurately; incorrectly; inexactly) translated.  As a result,  "Truth" has been unavailable   (marred; unattainable; unaccessable) because it's been shrouded in mystery and replaced by (mistakes (inaccuracies; errors; misinterpretations). Isaiah's Prophetic assignment (commission; function) was to "make a legal case against " (argue for  "arrest and "prosecution" of)  the powerful worldwide Melchizedek Priesthood Organization in Salt Lake City, during the Latter-days.    The "Words that Jehovah originally reveal to his Old Testament prophets must be returned to propper order.   Additionally , because Jehovah's words have often been, more or less consistently, translated without the aid of divine-enlightenment (divine-insight; the Holy Spirit), much of what we have today and consider to be "Holy-Writ" is no longer holy. It has been altered by (1)  well-meaning, but uninspired translators,  and (2)  dark-minded men who seek to claim attention, authority,  and power for themselves. This author's assignment (commission) is to correctly re-arrange and translate Isaiah's words.  When this is accomplished, Isaiah's words become extraordinarily clear and profoundly podiscourses; sermons) ignant (moving; effective; disturbing).    Salt Lake's prophets claim (maintain; insist) that "their" words (talks; discourses; proclamations) are God's words and that what they declare (speak; say) from the pulpit is to be axceepted as the" Word of God" specifically for our latter-day generation.  As far as Salt Lake is concerned, the words (counsel; advise; commands) spoken by them  supersede (override; overrule; replace; supplant; set-aside; annul; take the place of) the Old Testament Words of Jehovah, contained in the Ark of the Covenant and in the Old Testament Torah (instruction).
 Salt Lake's presiding officers are accused of fraud. *
(1)
*
Fraud 
– "A

knowing

(intentional; deliberate) misrepresentation of the truth or the concealment of a material fact to induce another to act to his or her own detriment.
(2)
 A misrepresentation made recklessly without belief in its truth to induce another to act.
(3)
Unconscionable dealing esp. in
contract
(covenantal; legally-binding) law; unfair use of power arising from the
parties
 (ones who take part in the covenantal contract) relative positions and resulting in an unconscionable bargain. –
Black's Law Dictionary eighth Edition 2004.
.
.
.                           ORACLE CONCERNING THE VALLEY OF VISION (Salt Lake Valley) 
1. What troubles (causes distress or anxiety within)  you (Salt Lake Priesthood Authorities), that clearly

show the existence or truth of  you must (need to) resort to (turn-to; adopt) affectations  (facades; pretentions; "airs"; posturing) to demonstrate (clearly show the existence or truth of) your innocence?    Your defenses (justifications explanations) are ridiculous (deserving derision and mockery; absurd).   Because of this,  I (Jehovah) declare (say command; tell)  to all of you (Israel's people; rank and file Mormons), you must "Look-away!" (turn-away; keep-away; stay-away) from this generation of Salt Lake's ambassadors.  Because of them, your God (teacher; master) is pained (irritated; exasperated; provoked) unto tears (weeping). Don't try to console me (Jehovah) concerning the destruction of my daughters (Israelite devotees; devoted-worshippers) by Salt Lake's Prophets and apostles.
.
.
.
.    
.
2. Oh, Salt Lake City, You are "ripe" (ready; due) for destruction. You're a city (settlement) that will be (must be
; needs to be; is destined to be; should be) upended (turned-upside-down; overturned;  overthrown) by Jehovah.  You're a city filled with Mormon General Authorities who are reveling (celebrating) because of all the Israelites they've profaned (desecrated; violated; defiled).  But, unlike Salt Lake's priesthood leaders,  Israelites are not slain (overcome; pierced; penetrated; cut to the quick) by the sword (penetrating force of "truth") and Israelites do not perish because they battle (fight; ignore; fight; deny; obstruct; oppose; wage war against; deny) the truth.
.
.
.
3. Salt Lake has "arrested" (seized by  authority and taken into custody) all of Israel's commanders (tribal-chief's)  along with a major part of Israel's people (rank and file Mormons) in one fell swoop  (all at once
time) in-order-to package (bundle present; merchandise) them  in an attractive way bearing-in-mind (keeping in mind; remembering; warned by; in deference to ) Salt Lake's "Old-White-Men" (presiding Authorities)  who've  driven-away (rejected; repulsed; excluded; ignored)  Israel's people by-remote-control (without-physical-contact) ,  from a-far-away-place  (Salt Lake City, Utah). They've  captured (arrested; detained; imprisoned; caught; apprehended) Israel's people (rank and file Mormons) without requiring any bow (strain; tension; effort; hassle; exertion) at all. 
.
.
.
.4. On account of this,  I say (declare), "Turn yourselves away from this generation of Salt Lake boasters (blowhards, braggarts; vaunters; egotists, swellheads; conceited-and-self-centered-men) who are emoting (play-acting; feigning) crocodile-tears (tears or expressions of sorrow that are insincere). Don't be in a  hurry to console (avenge) me concerning the unfaithful (faithless; adulterous; fickle; traitorous; untrustworthy)  daughters (branches; offshoots; side-shoots) of my people.
.
.
.
.
.
.
5. Indeed (if truth be told)  this day (era; period; time) of destruction (wreckage; ruin) and turmoil (upheaval) is  ordained  (appointed; consecrated) by Jehovah, The Lord (master; commander) of the Hosts ( heavenly-armies; heavenly-forces) for the benefit of Israelites (rank and file Mormions) enduring (persevering-in-spite-of)  the "Valley of Vision" (Salt Lake Valley that is supposed to be filled with revelation and visions). They ("heavenly-armies; heavenly-forces") are breaking-down (dissembling; dismantling; ending; putting an end to) the wall (prejudice; class-consciousness; caste system) promoted by Salt Lake's leaders and asking Almighty-God for help (assist) so they may  "point-the-finger-at" (formally accuse; bring criminal charges against) all of Salt Lake's exalted (deified; high-ranking; illustrious; prestigious; renowned) Melchizedek priesthood authorities. 
.
.
.
6. These men are neglecting (disregarding; ignoring; forgetting ) to lift up the souls of Israel's people,  because of a desire (predisposition; predilection; proclivity; fondness) for using incantations (enchantments; magic-spells; chants; magic-powers) against them,  so they may bring-forth (generate; breed; create; organize; multiply; give-rise-to) Bishoprics (unions and associations formed for mutual benefit; alliances for combined-action; coalitions) of Melchizedek-High-priests dedicated (determined; working; sworn; given over to; devoted) to dispersing (scattering; disbanding; demobilizing; dissolving; dis-orienting) Israel's people while committing (pledging; dedicating) Israel's people (rank and file Mormons) to Salt Lake's fortress (headquarters; citadel; bastion; stronghold).     Salt Lake's headquarters  is surrounded (circumscribed; encompassed; enclosed; encircled) a fortified (reinforced) "Wall" (prejudice; class-distinction; caste system; pretense) of "Snobbery" (pomposity; belief in a direct-correlation between social-status and human-worth),  designed and built to overthrow (invalidate; remove; abrogate; get-rid-of) Israel's  family-crest  (rank; pedigree; heraldry; "coat of arms"; reputation; hedge).
.
.
.
7.  Salt Lake's General Authorities  deliberately (eagerly; purposefully ; knowingly; intentionally) choose (commission; appoint; select; favor; "call"; show preference for) snobs (Priesthood authorities who imitate, cultivate, and slavishly admire social superiors and are condescending and overbearing toward others) just like this,  so Salt Lake can
 fire-with-enthusiasm   (incentivize)  their Bishoprics (Salt Lake's secret combinations of men formed to give Israelites and rank and file Mormons  "THREE-FATHER-FIGURES" unto whom Israel's people will eagerly submit themselves) .  because these men epitomize (embody) Salt Lake's "image" (outward-appearance; form, and inward emptiness)  of Salt Lake's idols (celebrities; icons; darlings; pets; heroes; superstars) who ,  having in mind (determined; thinking; hoping)  the intoxication  (befuddlement; bewilderment; dumbfounding; muddling; addling; confusion; inebriation) of any Israelite (rank and file Mormon) among the congregation, who might be inclined (has the idea to; has the courage to)  point-to (point-out;  draw attention to; call-attention-to)  Israel's alienation (exclusion; isolation) at the hands of Salt Lake's leadership.
.
.
.
.
.
.
.
8.  Salt Lake consistently "black-balls" (blacklists; ostracizes; embargos; imposes an official ban on) Judah's people for any leadership positions, having-in-mind (to mimic; to pretend; to mock) the wine (spirit) that is so distinctive (unique; exclusive) of/to the tribe of Judah. ,  Then Salt Lake authorizes
(commissions; mandates) "idle-talk"  (chatter; blather; prattle worthless words; braggadocio; nonsense)  to be spoken (uttered; expounded; sermonized; pontificated)  from Mormon pulpits (towers; illustrious Melchizedek Priesthood Leaders to congregations) throughout the world. "Idle-talk" spoken by Salt Lake's presiding Melchizedek Priesthood leaders is not meant to lead Israel's people (rank and file Mormons) to Jehovah. Rather, their "talks" and discourses are carefully composed (formulated; drafted) to point (direct everyone's eye; focus everyone's attention; focus everyone's mind) upon the speaker and his/her alleged ("so-called"; professed; unproven; supposed)  love (kinship; fondness; regard) for the House (lineage; dynasty; family; bloodline) of Israel.  But,  Israel's tribal chief's are beginning to point (direct-everyone's-attention) to the redundancy ("gilding-of-the-lily"; repetition; "beating of a dead horse"; talk-after-talk-after-talk) characterized by Mormon-leadership Lake City (Mormon Church headquarters; the Melchizedek Priesthood Organization). 
.
.
. 
9. Then,  having in mind (desiring; wanting; deciding; determining; thinking; hoping; wanting), to be the best   (most-famous; most-celebrated;  "most-acclaimed ) divider (shield; cloak; hedge; cover; screen; cloak) to come from "Salt Lake City."  These men want to be viewed (recognized; certified; accepted; appreciated; realized) acknowledged; regarded; estimated) by rank and file Mormons, as  masters (rabbi's; great leaders; excellent teachers)  while  "taking-them-by-the-hand" (gathering-them-in; welcoming-them ), having in mind, (wanting; coveting; having an eye on;  wanting to get hold of; greedy for; envying) the prosperity underneath (supporting; reinforcing; propping-up) Salt Lake's "Pegs" (prophets and apostles; prophets and apostles upon whom the people depend), toward  whom this generation is pointing (directing everyone's attention).
.
.
.
.
.
.
.
10.  These have-in-mind (have an eye on) the daughters  (faithful followers; devoted disciples; ) of Jerusalem (teachings of peace and Salvation), in the hopes of scoring (stealing; attracting; luring) all of Jerusalem's daughters (faithful-followers; devoted-disciples) away from Jehovah.   Finally,  they authorize (enable;
empower) all over again (yet a second time) the exile (banishment) of Israel's house (people lineage; dynasty; bloodline) from the royal throne which lawfully and legally belongs to them.  They are doing this as a means to clip-off (get rid of;  isolate; stop; cut-off; interrupt; prevent;  discourage; thwart) all Israelites (rank and file Mormons) who might be aware (awake; conscious; alert) enough to behold (recognize; point-to; direct-everyone's-attention) to Salt Lake's "Wall" (prejudicial thinking; class-distinction; social-stratification; caste-system; ranking-system) by which Israel's people (rank and file Mormons)  are separated from leadership and ranked one above the other according to their social status and their Melchizedek priesthood Authority.
.
.
.
.
.
.
.
.
.
11. Next, Salt Lake created (stirred-up; inspired; generated; provoked; instigated)  a hope (wish;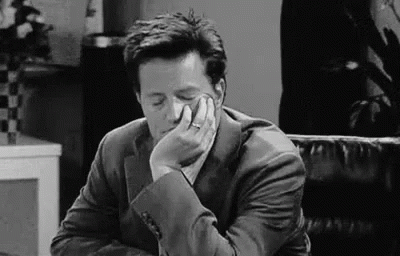 ambition; aspiration; desire) in the hearts and minds of Israel's people (rank and file Mormons) to become distinguished (well-known; famous; renowned; celebrated; important) by General Authorities at Salt Lake's  citadel (stronghold; bastion; church-headquarters; fortified-place) and enjoy the flow of blessings (prosperity; good-fortune) that are so typical of  so many Mormon priesthood leaders.   Behold  (something unexpected, but could have been predicted) But…..hold-on……. Salt Lake's leaders have "fallen-asleep" (begun to celebrate a day of rest: begun to rest; begun to take-a-nap; begun to doze; begun to snooze; begun to nod-off), but none of you (Israel's people; rank and file Mormons) are aware (alert; angry; aroused) enough to vociferate (express-your-opinion; complain) about it,  as if "doing so" is somehow against the "Will (desires; testament) of-God or that it is unrighteous-behavior (sinful) to find fault with priesthood leaders from a faraway place (Salt Lake City).
.
. 
12. The Lord, God of Hosts, himself,  is summoning (calling; inviting) all of Israel's people (rank and file Mormons) today (right now; during these last days) to weep (mourn) and to "beat-their-breasts" (strike their fists against their chests as an expression of sorrow, anger, or woe) on behalf of the House of Israel and to admit (confess; acknowledge)  their shame and foolish, publicly, by debasing themselves,  and he expects them to gird (encircle; wrap; surround)  themselves with sackcloth ("A Sign-of-Repentance").