10. Salt Lake's men are betraying (deceiving; defrauding; double-crossing) the people of Jehovah's-
vineyard (Israel's dynasty)  by pretending to be "Light-Bearers"  (luminaries;  apostles sent by Jehovah ), while they devote (dedicate; consecrate; commit; pledge) their lives to  subjugating (enslaving; enthralling; holding in bondage; shackling) Israel's people (Mormon people).  And…… there is absolutely no girdle  (sash; self-restraint; self-control; self-restriction) associated with Salt Lake's priesthood leaders.
.
.
.
.
11. Moved by anger, Jehovah has stretched forth his hand (force and power) upon  Satan's Kingdom (Mormonism's worldwide "Luciferian" Religion) and His mind is made-up (settled; conclusive; reconciled; fixed; resolved; decided; steadfast) about the Canaanites (enslavers; slave-masters) who are currently reigning over Israelites from Salt Lake City and are pretending that they've been called (appointed; commissioned) as Jehovah's watchmen"  ("Caretakers"; custodians) over Israel's people, Israel's property and Israel's inheritance. They are "green-eyed"  (covetous; ravenous; voracious) with envy to embezzle (defraud; steal; siphon-off; help themselves to) all of it from Israel's people (rank and file Mormons). 
.
.
.
12. Now, the Lord is saying to Israel's people (rank and file Mormons)  "Don't lend (offer; give; volunteer;
sacrifice) yourselves  (your lives and resources ) to achieve (reach; attain; realize; find) what Salt Lake Headquarters calls "Happiness"  while  you are beholding (witnessing; watching; observing; viewing)  the oppression  (binding; obliging; forcing; yoking; bundling) of Israel's people by Salt Lake Priesthood Leaders. They separate (consecrate; set apart; isolate; disassociate; disconnect; divorce) themselves from Israel's people (rank and file Mormons). These men are wholly dedicated  (consecrated; committed) to Putting-on (performing) Salt Lake's "Really-Big-Show" (Really Big-Spectacle; Really Big-Extravaganza; Really Big Pageant),  starring (featuring) Salt Lake's General Authorities who reign (sit-on Israel's throne; wear-Israel's-crown) comfortably and securely in Salt Lake City.  They've caused worldwide rebellion (apostacy; revolution; revolt; uprising; mutiny) among Israel's people by alienating (estranging; disaffecting; turning) them from Jehovah.     Since then,  Israel's people have been unable to rest  (relax; be-free-of-drudgery; feel-"at-home") in the Mormon church.
13. Therein (amidst this sordid state of affairs ) lurks (stalks; melts into the shadows) th
e "Work of Darkness" (enchantments and evil-spells) of Mormon Magicians (LDS master-sorcerers; "workers of darkness" in high places"). They are a sinister race of prophets (magicians; sorcerers; wizards) establishing (achieving permanent acceptance and recognition for) Babylon (confusion and misrepresentation) in the "Last-Days".  These are prophets (magicians; sorcerers; wizards) who do not "Follow-in-God's-Footsteps"  (respect the God's ways). They appoint  (commission; call; select) reprobates just like like themselves as Israel's prophets, seers and revelators. They're like desert-creatures (well-suited to the Badlands);  They're prophets who waste Israel's time (lives) and confusing the people concerning just who Israel's enemies (adversaries; foes) actually are.   Israelite observers who watch (examine; observe) this generation of Salt Lake's prophets seers and revelators, are hoping for the inevitable day of  Salt Lake's overthrow (removal from power; defeat; downfall) and the collapse (ruination; undoing; disorganization; destruction) of Salt Lake's  desolate (God-forsaken) stronghold  (headquarters ;  sanctuary) where for Mormonism's worthless ("good-for-nothing") and irrelevant (trivial; inconsequential) prophets, hide from Israel's people and their God.
14. Mormon General Authorities are the adversary's (Lucifer's; Satan's)  vessels  (persons who are used by  
Satan; skin-bags; ministers; "delivery-
boys") of "Subjection" (oppression; suppression; subjugation; servitude; enslavement), indeed (in fact),  they're plunderers and destroyers of anyone who attempts (makes an effort; strives; endeavors) to defend (resist an attack on; champion; safeguard; preserve) Israel's birth-right.
.
.
.
15. In these critical days the leaders of  Tyre  (Salt Lake's Organized-Oppression") are  (napping; dozing; cat-napping)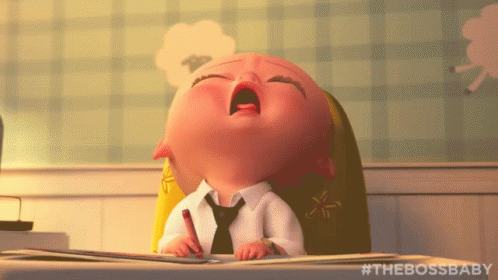 because they've achieved the success they've  hoped for by combining their resources (forces; efforts; capital) to duplicate (counterfeit; fake; simulate; imitate) Israel's Ancient-Davidic-Monarchy (the Old Testament's  David kingship), thus precipitating  (hastening; causing; triggering; bringing on; leading to) the "End"  (the calamitous times immediately preceding the return of the Messiah).   During these last days, Salt Lake's General Authorities have "Sevened" * (pledged; promised; committed; sworn ) themselves by a Satanic oath, to misrepresent (lie about; falsify; minimize; ) what they are doing, on behalf of (in-support-of) the adversary (the enemy; Satan; Lucifer) by pretending  (professing; making Israel's people believe) they are  "God's Servants" – But, behold (witness, for yourselves; take a look at ) the Harlots  (whores; panderers; prostitutes) of Mormonism – Rev. 17:5)
*

Seven Oneself-Limitless commitment and the number 7 have roots in the Judeo-Christian understanding of covenant and creation. Many Jewish and Christian scholars have noted that the Hebrew word for "oath" is
shevah,

which means "to seven oneself," or to swear a sacred, covenantal oath, or even by seven things. This is evident in the story of Abraham making a treaty with

Abimelech

(see Gn 21:25-32), where a covenant is established with seven ewes at Beer-sheba, which means "the place of the oath" or "the well of the sevens."
This, in turn, goes back to the account of creation found in Genesis 2. The seventh day of creation represents not only a day of rest but God's acceptance, approval and satisfaction in his creation. The seven-day week of the Israelites was unique among the ancient peoples; it marked them as a people of the covenant who had a unique and committed relationship with the one true God. Pope John Paul II, in his 1998 apostolic letter Dies Domini ("The Day of the Lord"), reflected upon this:
"In order to grasp fully what the first of the biblical creation accounts means by keeping the Sabbath 'holy,' we need to consider the whole story, which shows clearly how every reality, without exception, must be referred back to God. Time and space belong to him. He is not the God of one day alone, but the God of all the days of humanity.
"Therefore, if God 'sanctifies' the seventh day with a special blessing and makes it

"his-Day"

par excellence, this must be understood within the deep dynamic of the dialogue of the covenant, indeed the dialogue of 'marriage'. Sabbath Day is a day to remember and cherish the marital bond Israelites have with Jehovah, i.e. a day of spiritual-intercourse (communion) with God.
.
..
16. Mormon Prostitutes (priesthood-leaders who sell Israel's "Sacred and Holy"birthright, as merchandise). They cunningly  (guilefully; cleverly) exploit (take advantage of ) the science (body of knowledge; field)  of "Harmonics" (additional and subsidiary implicit meanings or qualities)  to their voices as a means to lure  (entice; tempt; hypnotize; spell-bind) Israel's people. Salt Lake's presiding authorities are the "Street-Walkers" (whores; strumpets; hustlers; hookers; harlots) of Mormonism.  They are a league  (guild; guild; clique) of religious-prostitutes (panderers; whores; fallen angels; traitors) who perform their "sordid acts" (tricks) in the "dark" (total absence of light), but their sordid-activities (tricks) are now brought-to-light (into high-definition; out-in-the-open). In a cunning sort of way, Mormon Prophets use their lulling (quieting; calming; soothing) voices to introduce (initiate) Israel's people (rank and file
Mormons) to the art (skill at doing something, typically one acquired through practice) of  "lying" (deception; "not telling the truth"; falsehood; misrepresentation). As prophets seers and revelators, they are a protected (safe; shielded; inaccessible;  impenetrable) class (echelon; social-stratum; social-division; species; society) of men. They are  "Crooners" (singers, typically a male, who sings sentimental songs in a soft, low voice.sing/speak in a soft, low voice, especially in a sentimental manner) who warble (sing; trill; twitter; chirp)  their individual (personal; unique)  jingle(short slogan, verse, or tune designed to be easily remembered, used in advertising; catchy lyrics or tunes that run continually through the minds) of everyone in their audience. Their sing-song  (harmonic; hypnotic) refrains, are sung (chorused; chanted; caroled; crooned) to make absolutely sure that you (Israel's people; rank and file Mormons) will keep (not forget; remember) their "empty" (meaningless; hollow; vain) words and hold their "make-believe" (fictitious; bogus; spurious; mythical; fanciful; "Cock and Bull") anecdotal stories " in remembrance  (memory; reminiscence).
.
.
.
17. But, because they've solemnly sworn (sevened; pledged ;  cursed) themselves by a diabolical (Satanic) oath,
they are committed to  perverting  (misinterpreting; misusing; exploiting; squandering) the "teachings of Peace and Salvation" (Jerusalem) .  Jehovah promises to avenge  (inflict a penalty upon) "Tyre"  (Salt Lake's System of Organized-Oppression) and take its prophets away as POW's (Prisoners-of-War) .   Their collective worth,  as men (human beings), amounts to "chump-change"  (cost of hiring a prostitute; small-change;  not-much; a han dful of quarters ). Each one of them is a "pimp"  (panderer; "flesh-peddler"; sick, twisted species of a man who is in charge of prostituting Jehovah's young children (ages 6-14).whoremaster; "brothel-keeper"; slave-trader) who have been promised by Lucifer  (The adversary ; Satan) to have exclusive reign over all the Kingdoms of this world throughout the entire earth.
.
.
.
.
.
.
18. In spite of this, the riches (treasures) of the Earth have been and still remain set-apart (consecrated; dedicated) unto the Lord,
God of Israel.   They are not to be hoarded (amassed; gathered-up; corralled) by Salt Lake's Melchizedek Priesthood Leader's as their own personal property and fortune. Indeed, (if truth be told) for the benefit  those who are "upright-in-the-eyes-of-God" (Israelites),  the treasures (precious metals, gems; riches; valuables; gold and silver) of the Earth which Salt Lake City, Utah has  plundered (looted; stolen; seized; pillaged; embezzled) are now liberated (set-free; made-available),  so Israel's people may benefit from (use; utilize; enjoy; delight-in) them and achieve fulfillment (self-realization; contentment; success; fulfillment of personal potential).