Deliverance of Israel 
The word "deliverance" is rooted in the Hebrew verb yesha, meaning: to be open wide; to be free; to save; to succor; to deliver; to defend; to rescue. As a noun, it means "liberation from restrictive or oppressive circumstances"; salvation; deliverance and safety. There are several familiar Old Testament names derived from this root including Hosiah, Isaiah, Joshua, Elisha and  Hosea and of course, Jesus. All of them refer to some aspect of rescue, deliverance, delivery, help, defense, redemption or safety. The name Yesu (Jesus) denotes something or someone who comes to those in need, like a "night-light" turned on in the darkroom  or like walls  being built around a vulnerable city (Isaiah 26:1) A yesu (savior) doesn't remove anyone from oppression, but rather,  he brings aid to him,  so he can
bear (support; hold-up-under; endure) the oppression, courageously. Yeshua (rescuer; deliverer; divine-intervention, in the face of oppression;   "divine-help" in handling or living through difficult circumstances, that would otherwise result in destruction).  Hosia (v. to defend a just cause; to intervene) has legal significance (implications) as well. A "hosia" (defender; criminal defense attorney)  in court is one who argues a case for a defendant before a judge. Israel's people belong to Jehovah and He is their hosia and He is bound to them by an oath and an everlasting covenant.
.
.
.
.
1. During our day (generation), Jehovah will visit (punish) Leviathan *, the slippery (hard to grasp;
vanishing ; ephemeral; crafty ; cunning) serpent  (dragon; Satan; the pretender; the dissimulator; the Melchizedek priesthood leaders who dominate the Church of Jesus Christ of Latter-Day-Saints) by using a sharp (penetrating; piercing; incisive) sword (truth; words of truth; facts; actuality;  reality;  Law; authenticity; a sharp cutting-words) against Leviathan, the coiling-serpent (twisting snake in the grass; perverting-traitor; distorting double-dealer; misleading dissembler; lying-betrayer; misrepresenting double-agent). Jehovah will slay the Leviathan (the Melchizedek Priesthood Organization)  that completely fills (replenishes; freshens; recharges; pervades; spreads throughout; impregnates; occupies) the Sea (the-West; Mormon headquarters in Salt Lake City; the Salt Lake Valley).
*

Leviathan, Hebrew Livyatan, in Jewish mythology, a primordial  Sea Serpent. Its source is in prebiblical Mesopotamian myth, especially that of the sea monster in the Ugaritic myth of Baal (see Yamm). In the Old Testament, Leviathan appears in Psalms 74:14 as a multi-headed sea serpent that is killed by God and given as food to the Hebrews in the wilderness. In Isaiah 27:1, Leviathan is a serpent and a symbol of Israel's enemies, who will be slain by God. In Job 41, it is a sea monster and a symbol of God's power of creation.
.
2. In that day (during that era; at that period of time ) The Lord's vineyard (Israel's people) will sing ( summon the people) with regard to Him (Jehovah).
.
.
.
.
.
. 
.
.
3. I, Jehovah, am personally watching-over (taking care of; guarding; looking after) Israel's people.  I water (irrigate; furnish-refreshment; provide "living-water" to) this generation of Israel's people,  I, (Jehovah)  even settle  (quiet; calm; assure) them with the "Wink" (signal of  shared hidden (secret) knowledge) of my eye, so  (thus) they are overseen (supervised; attended ) during the night (when there is no light from God), but now that day-break (the return of God's light) is here, I look forward to  (intend; plan) to cause distress (anxiety, sorrow, and pain) for Salt Lake's Priesthood leadership.
.
.
.
.
.
.)
.
 4. Salt Lake's "Good-for-Nothing (worthless; ner-do-well; shiftless; lousy; no-good; inept) General
Authorities (prophets seers and revelators; prophets and apostles)  are joining-together (conspiring; plotting; combining; banding; scheming; collaborating) against me.  I will turn (fight; contend) against any religion (worship of a controlling power; church; Priesthood-Organization) that supposes (wants; presumes; expects; thinks)  to plant (situate;  station;  place;  furnish) a "briers–patch" (thicket formed by any of a number of unrelated thorny plants) to surround my dwelling-place and  "thorns"  ("sharp rigid processes, procedures and operations") to be my (Jehovah's) commanding-officers in battle (combat).  I will parch  (burn; wither; shrivel; desiccate) this generation of Mormon leadership, altogether (completely;  totally).
.
.
.
.
5. Lest (perchance; for fear that; otherwise) Israel's people might  take-courage-in  (be-inspired-by) Mormon religious leaders  who attempt to secure (obtain; get; guarantee)  "exaltation" (Godhood) for themselves through (by way of; through the medium of) unlawful-manipulations (handling; influences; scheming; finagling ) by Priesthood leaders in high-places (powerful-positions in Mormon leadership's hierarchy). You (Israel's people; rank and file Mormons) I will teach Salt Lake's General Authorities to yield to my (Jehovah's) spiritual guidance.
.
.
*

Second Anointing
–

.According to 19th-century journal entries, the second anointing ceremony consisted of two parts. The first part consisted of a washing and anointing of the bodies of the participants by an officiator. The second part took place sometime later and was conducted without an officiator in a private ceremony between a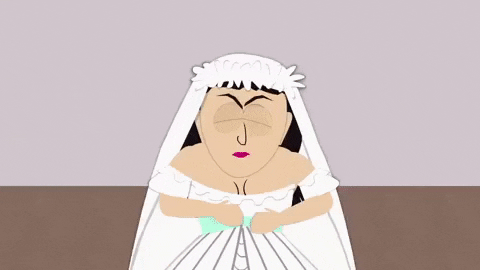 married couple, in which the wife symbolically prepared her husband for his death and resurrection (Buerger 1983, pp. 26–27). Because participants are charged not to discuss the ceremony with others, it is not known whether the ceremony as currently practiced is the same as that practiced in the 19th century, or whether the ceremony has changed over time.
Meaning and symbolism
The "first anointing" refers to the washing and anointing part of the Endowment ceremony, in which a person is anointed
"to-become"

a king and priest or a queen and priestess unto God. In the second anointing, on the other hand, participants are anointed

"as"

a king and priest, or queen and priestess. When the anointing is given, according to Brigham Young, the participant "will then have received the fulness of the Priesthood, all that can be given on earth."
Thus, the second anointing differs from the "first anointing" (part of the Endowment ceremony) in that, the first anointing promises blessings in the afterlife contingent on the patron's faithfulness, the Second Anointing actually bestows those blessings. According to prominent 20th-century Latter-day Saint Apostle Bruce R. McConkie, those who have their calling and election made sure "receive the more sure word of prophecy, which means that the Lord seals their exaltation upon them while they are yet in this life…[T]heir exaltation is assured."
The second anointing may have been intended to symbolize or to literally fulfill scriptural references to the fullness of the priesthood such as in the Doctrine and Covenants, Section 124:28, a revelation by Joseph Smith, Jr. commanding the building of a temple in Nauvoo, Illinois, in part, because "there is not a place found on earth that he may come to and restore again that which was lost unto you, or which he hath taken away, even the fulness of the priesthood." (emphasis added). LDS Church leaders often connect this ordinance with a statement by Peter in his second Epistle. In 2 Peter 1:10, he talks about making one's "calling and election sure," and further remarks, "We have also a more sure word of prophecy" (2 Peter 1:19). Joseph Smith, Jr. referenced this process in saying, "When the Lord has thoroughly proved [a person], and finds that the [person] is determined to serve Him at all hazards, then the [person] will find his[/her] calling and election made sure".
The second anointing is given only to married couples. A few writers have argued that because of this, a woman who receives the second anointing, in which they are anointed queens and priestesses, are ordained to the "fulness of the priesthood" the same as their husbands. These scholars feel that Joseph Smith may have considered these women to have, in fact, received the power of the priesthood (though not necessarily a specific priesthood office)
.
.
.
.
.
6. Behold, men who belong to the house (dominion; lineage; bloodline;  ruling dynasty) of Jacob (supplanters; frauds)   are entering  (having-intercourse-with)  the house (dynasty; lineage; bloodline) of Israel's people,   then they establish (crown initiate; institute; inaugurate; install) themselves as Israel's royal prophets, seers and revelators (prophets and apostles), but Israel's people are budding (germinating; beginning-to-grow) and blossoming ( reaching their optimum stage of development; developing fully and richly; maturing; flowering). They will ultimately fulfill (complete; bear fruit for ; accomplish) Jehovah's purposes and intentions on-behalf-of (for-the-sake-of; for-the-benefit-of) the inhabitants of this world.
 .
.
.
.
7. And  Lo and Behold, (look!…something surprising, but could have been predicted) Israel's people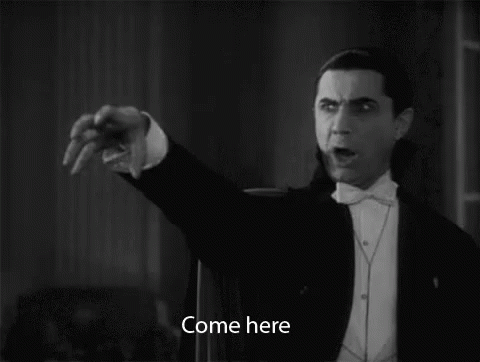 will spoil (ruin; mucking-up; destroy) the"Good-Life" of corrupt-Mormon-religious-leaders,  who've been systematically (methodically; routinely) gathering Israel's people (rank and file Mormons) in order to  "Suck-the-life-out-of" (plundering; usurping the birthright of) them. According to Hebrew thought, the "life" (legal-privileges; legal-entitlements) along with the voice; eye-color, skin color; the physical form, etc . of a person are thought to be determined (carried;  passed-down) by his/her person's blood (generic-code).        
.
.