13. The Lord declares, "Because Salt Lake's people draw-near (approach;unite with) me by using (utilizing; working)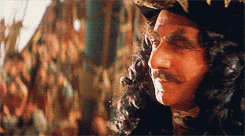 the mouths (prophets; words; sermons; braggadocio; religious-talk) of men and Salt Lake's people honor (regard with great respect) Me (Jehovah) only thru their lips ('hooks"; gimmicks designed to catch people's attention), but their hearts (modes of thinking and acting; affections; loves; seats of will and purpose) are altogether remote (removed; turned-away; far-off; receding) from my instruction  (authorship; cause; principle-aim; movement) and their worship (feelings or expressions of reverence and adoration) of Me (Jehovah) is taught (disciplined; trained; drilled; coached) thru (by employing; by means of) the precepts (canons; doctrines) of Salt Lake's men.
.
.
.
.
14. Therefore, watch me while I (Jehovah) continue to astound (shock; amaze; astonish; stagger; surprise;
 dumbfound; stupefy) Salt Lake's people,  in order to bring about the destruction (ruination; demolition) of Salt Lake's  seemingly (not-so) wondrous accomplishments  and superficial (sketchy; cursory; off-hand; perfunctory; casual; hasty) miracles (marvels; sensations; super-natural phenomenon) and Salt Lake's intentional destruction (ruination; demolishing) of the wisdom (intelligence; common-sense; circumspection) of "Wise-Men (Israelite high-priests) who are primarily responsible for the execution of Salt Lake's ideas (initiatives) , so that the discernment  (acumen; insight; judgment) of an entire generation of Israelite men and women who are trying to be pious toward God,  has completely vanished (dematerialized; disappeared; been lost to sight; receded from view).
.
.
.
.
15. Woe (anguish sorrow; despair) to those Salt Lake's General Authority who are unsearchable (inscrutable;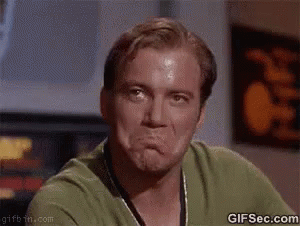 not-able to be found-out; hidden thru sorcery and Magical forces; undiscoverable by searching) in order to hide their own "Works of Darkness" (Sorcerous-practices)  then,  boast (brag; crow; swagger; gloat; show-off; exaggerate; overstate; bloviate) among themselves, "Who sees us and who knows what we're doing?"
.
.
. 
.
16. All of you (Israelite people; rank and file Mormons) must point (direct everyone's attention) to Salt Lake's role as clay (stiff, sticky fine-grained
 earth that is molded when wet, dried and baked to make bricks, pottery, and ceramics). It has been been turned -upside-down so that Salt Lake's Priesthood leaders regard themselves as potters. Indeed, the Clay from which God makes things, says  (boasts; announces; brags) to its "Maker" (God),  "You didn't make me!" or the china-tea-pot says to its fashioner, "You can't tell the difference!" 
.
.
.
.
17. Within a very short period of time,  Lebanon (Salt Lake's cherished and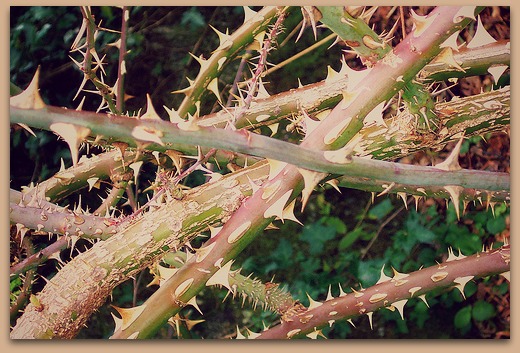 prestigious family-trees, dynasties, bloodlines, and lineages) began to look like a garden (very fertile promontory; "headland"; plentiful-field; place for cultivating choice-grape-vines; cultivated-place) , but that cultivated (refined; well-educated; polished; well-bred; managed; well-dressed) place quickly began to seem (resemble; give the impression) more like a rugged (unpromising; unwavering; unflinching; firm; tenacious; resolute determined) forest (woodland; large area covered chiefly with undergrowth; a thicket) of briers (thorn-bushes).
.
.
.
.
18. In our day (generation) Israelite (rank and file Mormon) people who,  up 'til now,  have been
deaf (unwilling or unable to hear or pay attention to what is going on) will hear (be told;  be informed of) the words (message; prophecy; forecast) contained in Isaiah's Scroll (book; vision), so that the eyes of the blind (people who are unable to see) will discern (deduce mentally from exposure to information; understand) the "Thick-Darkness" (practices of Sorcery; Black Magic) and malevolent (evil-intentioned)  "Magic-Spells" employed by Salt Lake's seed (Melchizedek priesthood subordinates) against Israel's people (rank and file Mormons). 
.
.
.
.
.
.
.
19. Then the pious (dutiful; conscientious) among the deaf and the blind,  will proceed (begin a new course of
action; set-something altogether new in motion) to jubilantly (triumphantly) accompany Jehovah, and the needy (poor; oppressed; wretched; sufferers of warranted pain) among mankind will "leap-for-joy" (rejoice; delight) in support of them.
.
.
.
.
.
.
.
.
20. Indeed (If truth be told), High-priests who are "ruthless" (having no pity or compassion for others) will come to an end  (fail; cease) and disappear (be consumed; be spent; be wasted; be finished). Mockers (fakes; deceivers; beguilers; misleaders) and the whole generation of Salt Lake high-priests, which has "an-eye" (a taste; a fondness) for evil will be cut-off (disinherited; dispossessed; disowned; repudiated). 
.
.
.
.
21. Salt Lake's Melchizedek Priesthood Organization causes mankind (the human race) to sin (break Jehovah's Law and Covenant; "Miss the Mark"; fail to
achieve their eternal goal) by employing carefully crafted,  but manipulative (slippery; guileful) words (double-talk; non-sense; drivel; baloney; deliberately evasive language; "Mormon-speak" *) as a means to set-traps (create-snares) to "trip-up"; (hinder; obstruct; overthrow; mislead; trap)  Israelites (rank and file Mormons) who should be defended in court (disputations), then, they deprive (deny justice to) the innocent by abasing (humiliating; demeaning; discrediting; shaming; degrading) them. 
*

"Mormon-Speak"-Mormon leaders use the word "opportunity" far too often. Priesthood guys used to come around saying, "Did you have the opportunity to do your home teaching this month?" And I'd respond truthfully: "Yes, I had the opportunity." Heck, I had lots of opportunities. That doesn't mean I did it. But that's not what they asked, and I like the idea of using someone else's poor syntax to dodge the issue. (I am counting on that question at the Pearly Gates are similarly vague).
The other way we use "opportunity" is when we want to express having done something, but we want to use a lot of words to say it, possibly because we think we are being paid by the syllable. When giving a talk in church, never say in two minutes what can be said just as easily in five.  It might be a humility thing, too. Saying, "I went to the moon" sounds boastful. But "I had the opportunity to go to the moon" has the subtext of, "This was through no fault of my own, I assure you, and I'm really lucky to have gone."  This subtext is particularly clear if you say it in a spiritual tone of voice.
And by "spiritual," of course,  I mean "quiet." If you whisper when you talk, you are somehow conveying spirituality. Conversely, it is impossible to be spiritual if you speak in a normal tone of voice. Using a loud voice is downright wrong, and if you yell, it's the same as having Satan deliver your sermon for you. Saying, "I had the opportunity to go" instead of "I went" is a waste of words, certainly. But sometimes Mormons conserve energy, too, and use a kind of verbal shorthand.  A few of these are already well-established. For instance, everyone knows that if a woman has a "sweet spirit," that's code for "she's as ugly as Janet Reno," and if a man is a "nice guy," that's code for "he's as ugly as Janet Reno." And Orson Scott Card, the famed author of science-fiction and other children's stories, once pointed out to me that among Mormons, "humble" means "proud." ("I am really humbled at being named People's Sexiest Man Alive.").  I am grateful for the opportunity to show you some more examples I've compiled:
• "share" = "make you listen to" ("I'd like to share a story.")
• "special" = any adjective with a positive connotation; indicates the speaker has warm feelings but lacks the vocabulary to express them ("It was a special experience.") (See also: "choice")
• "brethren" (pronounced "broth-ern") = "everyone here, including women"
• "struggling," as in "Brother So-and-So is 'struggling' with some things right now" = "You wouldn't believe how much porn Brother So-and-So has downloaded."
• "Young Men's program" = "Boy Scouts of America"
• "less active" = "not the least bit active"
• "Democrat" = "less active"
• "Word of Wisdom" = "don't drink or smoke"
• "inappropriate" = "I personally don't approve of that, and I'm sure no one else does, either."
• "not very Christlike" = "I personally don't approve of that, and I'm sure Jesus doesn't, either."
• "diverse" = "some non-Mormons are there, too"
• "be tolerant" = "pretend you don't hate gay people"
• "I am being tried and tested" =, "I think God has it in for me"
I hope you have enjoyed this glimpse into Mormon terminology. Now if you'll excuse me, I "have the opportunity" to get some work done. – By
Eric D. Snider,

October 31, 2001.

.

.

.

.

22. Therefore,  "Thus saith the Lord" unto the House of Jacob (Jacob's dynasty of frauds and swindlers), "I
have redeemed you thru your eponymous ancestor, Abraham."  So,  you should (must; need) no-longer feel ashamed (disappointed; delayed; confounded). As well…..you need (should; must) no-longer interrupt  (impede; obstruct; stand in the way of; handicap; block) the purposes and intentions of this generation (the seed) of Israel's people.
.
.
.
.
23. Indeed (if truth be told), when, Israelite children (disciples; followers) of this generation see (perceive
with their eyes; discern-visually;realize; distinguish) the work (activity involving mental effort accomplished in order to achieve a purpose) of My (Jehovah's) hand (power; influence) among them (in their midst), they will keep my name (dominion; jurisdiction) holy and they'll be quick to point-out (direct everyone's attention to; acknowledge; accept or admit the existence of) many Saints among Jacob's people, having in mind, "the moral-cleanliness and purity" (freedom from defilement of crimes, idolatry, other unclean and profane things; consecration) of Jacob,  having in mind,  the God of Israel and they will be awed (filled with awe or wonder) because of them.
.
.
.
24. And they know (are aware of through observation, inquiry, or information; realize; recognize) the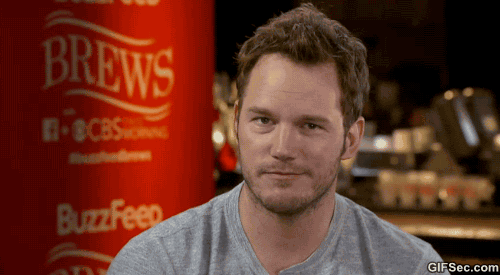 spirit (prevailing tendency )of Jacobs men who are wayward (difficult to predict because of perverse behavior) thru God's gift of discernment (acumen; insight; judgment; understanding; faculty of acute discrimination), then those who've  murmured (grumbled; complained in private) a lot,  will accept Israel's instruction.
.
.
.
.