The Lord's Devastation Of The Mormon Empire
The term "Earth" has its origins in the Egyptian noun, eretz meaning: earth; land; the "antithesis" of heaven, i.e. contamination; dust and dirt. The word "earth" frequently has reference to the degenerate sublunary  (physical; mundane; material; fleshy; carnal) sphere in  which man is ordained to spend his probationary-time (mortal-life)    The word eretz can also signify: culture; kingdom; Empire;  organization ; sphere-of-influence ; world; realm;  society and even church, in which man he spends his time, offers his resources and dedicates his soul,  in activity. In the context of this 24th chapter of Isaiah, eretz signifies The Church of Jesus Christ of Latter-Day-Saints, which, is both a "culture", a "society, and a world unto itself." The "world" (sphere-of-influence; social-culture) of Mormonism, is a sovereign-domain, i.e. it is autonomous (independent; self-directed). Its government is self-directed; its unyielding structure is self-directed; its stability (remaining unchanged over time), is self-directed and its impact on man's destiny is based on the lives men lead while dwelling there, is also self-directed.
.
.
.
To the ancient Hebrew mind, creation was divided into three sovereign (independent; self-governing) domains: (1). heaven (abode of light; love; truth; peace; intelligence; God)  (2). earth (abode of problems dilemmas; uncertainty; transience; perishability; impermanence)  and (3). Sheol (the "underworld";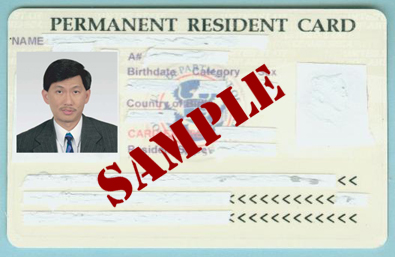 home of demons; permanent-darkness; falsehood; ignorance; evil; calamity; fear) . Whereas Heaven (continual-light)  and Sheol ( continual-darkness) are the antithesis (polar-opposites) of each other, the  "Eretz" possesses the peculiar (unique) characteristic of alternation (variation) of  periods of light (truth; clarity; intelligence)  and darkness (blackness; gloom; dimness; murkiness; sin; obscurity). God dwells in heaven, a realm of absolute-light (warmth; love; intelligence and "peace)," while Sheol, (hell; hades; heavens-opposite), is the abode of demons, absolute-darkness (disquiet; foreboding; uneasiness; anxiety). "Eretz" is a temporary (fleeting; non-permanent) middle-ground (neutral-territory, between two opposites), where mankind experiences (encounters; undergoes; faces; meets)  the influence of light (truth)  and darkness (lies), so under "earthly" circumstances, he will make crucial (decisive or critical, especially in the success or failure of something) choices that impact his eternal (everlasting) destiny.  During mortal-existence (Life-on-Earth) , opportunities are accepted or rejected; risks are taken or avoided and most importantly , during mortality, and only during mortality,  the requirements for  "Permanent-Residency" (citizenship) in heaven or Hell are met (fulfilled; satisfied).
.
.
.
.
1. Behold (something surprising, but could have been predicted), while the Lord desolates (lays waste
to) the-Mormon-Kingdom (The Melchizedek priesthood leadership of The Church of Jesus Christ of Latter-Day-Saints) and voids (annuls; dismisses;  renders-null-and-void; throws-out ) its prophets, He will overturn  (invalidate; foil) the plans  (policies; programs; statements; strategies) of Salt Lake's prophets and dissolve (disband; close; suspend; adjourn ) the seat-of-government (throne of authority; headquarters; nerve-center) of the Mormon church in Salt Lake City.
***************************************************************
.
.
.
FYI:  – Striking parallels can be drawn between Salt Lake's Melchizedek Priesthood Organization and the
House

(lineage; family; bloodline; dynasty)  of old "Eli" and his two reprobate-sons,  Hophni & Phinehas.  "Old-Eli" and his sons were supposed to function as

custodians

 (guardians; stewards; protectors) of the "Ark of the Covenant",  which was housed in the Temple at Shiloh.  But,  Jehovah designated Hophni and Phinehas as  "Sons of Belial" ("Disciples of Worthlessness" or "Apprentices-of-Wickedness). Salt Lake's presiding priesthood organization is supposed to serve a

custodial

 (janitorial; dressing; caretaking) function for the

vineyard

(Israel's people). However, they don't take care so much as rule and fool the

vineyard

(House of Israel)  

.

.

.

.

.

.

.

.
2. However,  as-for (regarding; vis-a-vis) Mormonism's  rank and file (common or ordinary people); and as-for young (inexperienced) priests; and as-for the Salt Lake's drones (workers; laborers); and as-for Mormonism's unwitting nobles (enthusiastic-volunteers; subordinates; subjects; serfs; vassals; ginea-pigs) among  this generation of Israel's-people (rank and file Mormons) and as-for their extended families, and as for the wives of priesthood leaders chasing after (encircling; encompassing; fencing-in) Salt Lake's prophets, and as-for the local Mormon landlords  ("Lords-of-the-Land"; Stake-Presidents and Bishops ) overseeing  Israel's people (rank and file Mormons) ; and as-for converts (new members who've unwittingly sold themselves into Mormon slavery) ; and as for the talking-heads (spokesmen for Salt Lake's Prophets and Apostles)  and as-for those who "Miss-the-Mark" (fail to achieve the result God intended for them) and as for leaders skillfully playing The-Mormon-Game ("misdirection"), thus  are called "blessed"  (leaders; prosperous; successful and advanced in popularity, finances and priesthood power and authority) and as for any and all other Israelites (rank and file Mormons) who have been otherwise (in-other-respects) beguiled (enticed; lured; tricked; charmed; wooed; captivated; mesmerized; hypnotized; put-under-a-spell) by Mormonism…(see below)
.
.
.
3. The lives of Israelites (rank and file Mormons) described above, who devote "everything they have or ever will have" to Salt Lake's Melchizedek priesthood leadership, will end-up (eventually-become; turn-out-to-be; wind-up; finish) totally wasted  (squandered; misdirected; misspent; useless) even-though (despite the fact that)  they abound (teem-with; throng-with; overflow-with)
Israelite ancestry. Salt Lake has anathematized  (cursed; doomed; condemned) them all-together (wholly; with-no-exception)  to Sheol  (the underworld; the realm of "darkness"; hell; Hades; punishment; the abode of demons).  The God of Israel has spoken these words.
.
.
.
.
.
.
.
.
4. In the last days, the governing-body  (brotherhood; clan; league; alliance; coalition; guild) of  "False-Prophets" ruling (reigning like kings) over The Church of Jesus Christ of
Latter-Day Saints, from Salt Lake City, is a dead-carcass  (dead-corpse; lifeless-cadaver; dead-remains; lifeless-shell). Its members are flagging (declining; fading) "Idols (celebrities; champions; heroes) of Confusion (misrepresentation; mix-up; misstatement) and indeed (if truth be told), in order for Israel's people (rank and file Mormons) to idolize (deify; lionize; revere; worship) Salt Lake's General Authorities as heroes  (champions;  idols; "beloved-religious-leaders" ), Israel's role (part; rank; capacity; office; mantle; place; responsibility) must first be diminished (denied; devalued; trilialized; underestimated;  marginalized; belittled ), then  they must be coerced (browbeaten; compelled; obliged; urged; forced) to cooperate by willingly remaining "in-the-dark" (uninformed; uneducated; ignorant; unenlightened; untaught) about their lawful-birthright to function as Jehovah's leaders over the whole Eareth.
.
.
.
5. The members of The  Church of Jesus Christ of Latter-Day Saints  are  being "defiled"  (fouled; raped; poisoned; contaminated; profaned) by their very-own Presiding-Priesthood-Leaders (General-Authorities; prophets, seers and revelators) because Salt Lake's General Authorities, in-particular, (especially; particularly; oustandingly; explicitly) have transgressed (disregarded) the " Law"   (system of rules that a particular community recognizes as regulating the actions of its members and may enforce by the imposition of penalties; Torah; instruction; commandments; dictates) of God and they have violated Holy ordinances  (statutes; decrees; regulations) and they've broken (disregarded; abandoned) the everlasting covenant  (treaty; agreement; contract) they entered into with Jehovah.
.
.
.
.
6. Because of this, The Church of Jesus Christ of Latter-Day Saints is being consumed  (devoured; destroyed; devastated) by the "Conditional-Curse"  (provisional-penalty) associated with the Mormon-Temple-Endowment-Ceremony. All References to the "covenantal-curses"  (covenantal-penalties), that were once conspicuous components of the Mormon Temple covenant, have been deliberately (intentionally) removed (stricken) or they've been so terribly diluted ( adulterated; changed; doctored), that their presence is, for all practical purposes, unrecognizable to latter-day Israel's people (rank and file Mormons). Salt Lake's scheme (large-scale-systematic-plan) is to keep Israel's people (rank and file Mormons)  "in-the-dark"  (uninformed) and their scheme is working  (operating and functioning-effectively).   Israel's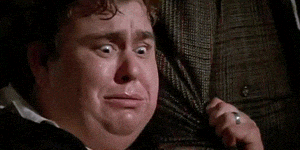 people (rank and file Mormons) have been dumbed-down (made-childish; rendered- silly and immature; made-babyish; made-infantile).  Consequently, the Melchizedek Priesthood Authorities who preside over Israel's people (rank and file Mormons) must bear  (shoulder; assume) the guilt (curses; penalties; blame; onus; shame) accrued (accumulated; racked-up) by Israelites (rank and file Mormons), who Salt Lake's men have misled. However,  covetous (jealous;  avaricious;  greedy) priesthood leaders in Salt Lake City currently rule over Israel's people (rank and file Mormons. They imagine   (envision; suppose; visualize; assume; presuppose) themselves to be legitimate (lawful)  Kings, but internally (secretly;  deep-down; inwardly; privately; within; inside) , they are worried (uneasy; scared; nervous; agitated).  Every one of Salt Lake's presiding Priesthood authorities knows (understands; realizes; is aware; recognizes) that he is an unlawful (illegitimate) heir  (successor ; inheritor) of Israel's throne.
.
.
.
.
7.Israel's "new-wine" ("contemporary-spirit"; latter-day-spirit)  has been devoured  (swallowed-up
; consumed) and the vine (lineage; dynasty; bloodline; family)  that produces Israelites of quality has been withering  (wasting-away; drooping; atropying; deteriorating; wilting; perishing),  so any Israelite inclined (given) to  "spiritual-liveliness" is left (abandoned; cast-off; forsaken; stranded; deserted)  to "sigh"  (groan; mourn; lament) on account of a mysterious (strange; puzzling; odd) "sense-of-loss" they feel,  however, they can't put-their-finger-on (name; explain; identify) the cause of it.
.
.
.
.
8. The enthrallment (enchantment; charm; spell)  produced by the Salt Lake's Really-Big-Show" (The "Meet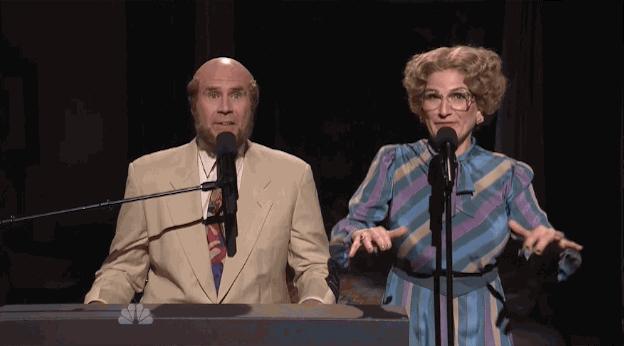 the Mormons"  Show;  The "Mormon's Tooting Their Own Horns" Show ) is  reaching-a-conclusion (coming to an end; doesn't work any more; ceases to captivate). The hullabaloo (clamor) of Mormon "merry-makers"  (cheer-leaders keeping  Israel's people enthusiastic and engaged in church-activities ) are forsaken-by-God  (void of God's spirit; empty; vain; spiritually-hollow).
.
.
.
.
9. There will be no-more Mormon "hypnosis" (stupor; bewilderment; narcosis; ; coma; ecstasy; rapture) because of lulling  (soothing) trances   (half-asleep-state; hypnotic states; enchantments). Salt Lake's intoxicating liquor  (mind-altering spirit) has a bitter (insulting;  abusive; corrosive) effect upon anyone who tolerates  (suffers; allows ) it to permeate (pass-through; penetrate;  fill) his soul.
.
.
.
.
.
.
.
.
10. A morally-bankrupt (ethically-corrupt) Salt Lake headquarters generates morally-bankrupt (morally-
dysfunctional ; spiritually-dead) prophets, seers and revelators. while at the same time, they  shut-out  (lock-out; bar; prohibit) any and all pure (undefiled; un-contaminated) Israelite  families  (lineages; bloodlines) from coming-into (joining; entering; becoming a part of) their "Great-House"  (Pharaoh  – in Hebrew Pharaoh means "Great-House"; Organized Administration of Oppression").
.
.
11. Because of the wine (intoxicating "Spirit") of Mormonism,   they shout on the highways (out in the open; in public) in order to traffick (sell; peddle; hawk; offer-for-sale) all-kinds of religious-gleeful things to exile (lead-awayinto captivity) anyone possessing the quality of whiteness (purity; innocence; guitlessness) so that they may be unchallenged in pointing  (directing-everyone's-attention) to The Church of Jesus Christ of Latter-day Saints.