Woe To The Stubborn Descendants Of Salt Lake's Pioneer Priesthood Leaders
1. Jehovah declares, "Woe" (disaster; sorrow; affliction)  to the stubborn (doggedly-
determined)  descendants  (scions; offspring; successors)  of Salt Lake's  Pioneer Priesthood Leaders as a result of a counterfeit covenant (treaty; allegiance commitment) initiated by Salt Lake headquarters.
Today's "Latter-day-Salt Lake Priesthood-Authorities" are doggedly-determined to enforce (compel observance to) what amounts to an imitation (copy; counterfeit; duplicate; facsimile) of my Old Testament covenant (pact; agreement; treaty) with Abraham.   Their so-called (inappropriately named; alleged) "New and Everlasting Covenant" isn't, in fact, new!   Their covenant was inaugurated during the circumstances surrounding the Old Testament Cain,  just before he murdered his brother Abel. Its force (efficacy)  matters ("is-of-consequence) " only in this world (life), however, the Jehovah's penalty (punishment ; sanction) associated with entering into and keeping a secret (clandestine; of the highest secrecy; very confidential; undercover; covert; top-secret; undisclosed)   "Covenant with Satan" (Faustian Bargain; "Deal with the Devil" ) to which Cain (who called himself "Master-Mahan") * sacrificed his eternal soul.  himself. Salt Lake's "New and Everlasting Covenant" did not originate with Me (Jehovah).  Their "Covenant" was unearthed (discovered; exhumed; resurrected brought back to life; dug-up; ) by predecessors (ancestors; forerunners; antecedents) of current Salt Lake General Authorities, because they were looking for (seeking; wanting) that which  I have forbidden to man and buried.   They inaugurated their "New and Everlasting Covenant" as a means to guarantee (assure) Israelite men's commitment (dedication; loyalty; devotion) to the  unwavering alliance (bond; relationship), "among-Melchizedek priesthood brethren",  that completely ignores (dismisses; bypasses; disregards) My (Jehovah's) spirit.
The Descendants (offspring; seed; progeny; successors; heirs) of Salt Lake's Pioneer Priesthood Leaders, are today's Salt Lake General Authorities, and they are vigorously (strenuously) administering  the rites (stipulations) of their ancestors stygian ("very-dark") "Deal with the Devil" to Israel's people  (rank and file Mormons) in Mormon temples, that didn't originate with Me (Jehovah). They do it to trick (outwit; mislead; fool) Israel's people into enthusiastically  (willingly; eagerly; passionately)  disqualify (invalidate; discredit) themselves,  in the eyes (sight; estimation) of Jehovah,  by accumulating (racking-up;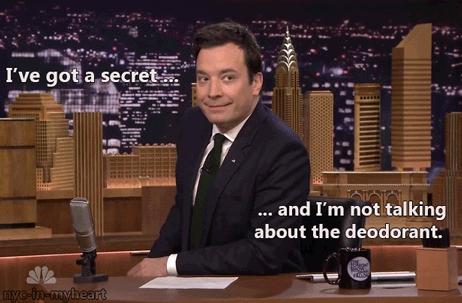 adding) Sin ("cultic disqualification; failure") upon Sin (cultic disqualification; "failure"), attributed to Israel's people ,  because they've embraced idolatrous (heathen; pagan; idol-worshipping) worship customs.
*

Master Mahan is a title assumed first by Cain.

 

The title indicates that Cain was the
"master"

of the  

"great secret" 

which was that "Cain sold his soul to the devil with an oath and covenant"  to kill for personal gain. Satan said to Cain, "Swear unto

Me

(Satan) by thy throat, but if thou tell about

it

(the source of this covenant),  thou shalt die. Then

swear

(solemnly pledge; commit; vow)  thy brethren

by their heads

(at the risk of decapitation) and by the living God, that they will not

tell about it

(tell the source of the covenant), for if they do

tell

( reveal the source of) it, they shall surely die, and that thy Eternal-Father may not know it this day I will deliver thy brother

Abel

(In Hebrew, the verb  "Abel" means: "to be negated" (to be invalidated; to be rendered-inactive) in thine hands.

.

.

2. Salt Lake's Melchizedek Priesthood leaders' persuade (prevail-upon; convince; coax) all Mormons to sustain  (perpetuate; strengthen and support) "The
-Mormon-Way-Of-Life", because it marginalizes (trivializes; sidelines)  Israel's people, the role of slaves (servants; legal-property; thralls; bondsmen) in their social-culture of servitude. Salt Lake refuses to consult (seek information and advice from) My (Jehovah's) mouth (word; law; commands),    because rather than turning to (trusting in) Me……..  
 ……they prefer to seek refuge (a  defense; a fortified place) in the shadow (profile; form; dark-image) of
the privileged (wealthy; elite;  prosperous) dynasty (line-of-hereditary-rulers) that is currently ensconced (settled; installed; established; seated) in Salt Lake's corporate-headquarters (nerve-center; command-Center; Command-Post) and are willing to place their confidence (trust; belief; faith) in the shade (protection; hiding-place ) from the heat (anger; ardor; rage; passion; vehemence; fury; )  of the sun ("Son of God") that is conveniently offered by Egypt (Mormonism's  Culture of slavery and servitude).   
.
.
.
.
.
.
.
.
3. The Protection (security; sanctuary; a sense of belonging) provided by Pharaoh (Salt Lake's Powerful-Ruling-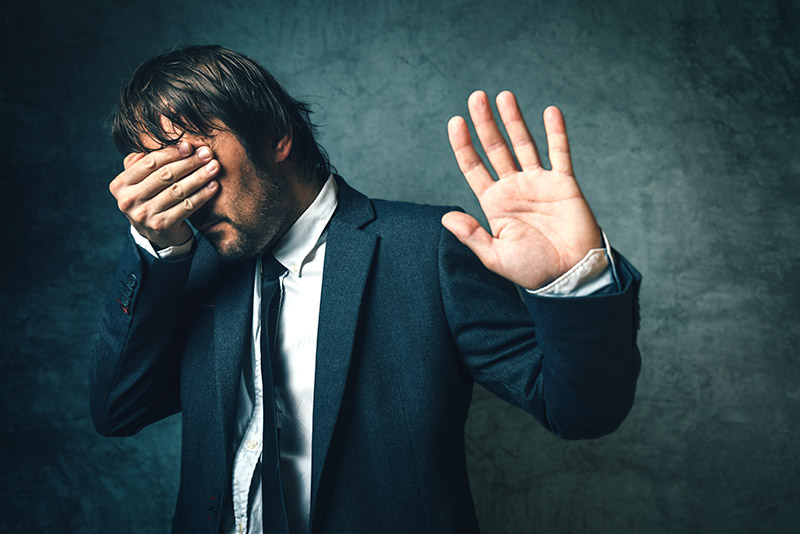 Family; "the Great House"; Salt Lake's line of hereditary-rulers) has turned into a sense of shame (contempt; stigma; scandal) upon you (Israel's people).  Israel's  refuge   (sanctuary; asylum; protection) in the shadow  (profile; likeness; image) of Egypt (Mormonism's culture of slavery and servitude) has proved to be
a mistake  (miscalculation; error) "Of-Biblical-Proportions" because it is "the" (one and only) reason for (cause-of) your disgrace (loss of reputation or respect; dishonor; shame; discredit; degradation) in the eyes of God.
.
.
.
4. Indeed (if truth be told),  the princes (commanders; General Authorities; "brethren"; officials) of this generation of Salt Lake-Leadership are all members of the same "Chanes" (Hebrew for "favored"; "chosen") house (lineage; bloodline; dynasty; line of hereditary rulers).   Their dynasty is  well-known (notorious; famed) for its  thorns (stiff, rigid-thinking men who wound,
annoy, and cause pain),
but as one might expect, their message, as well as the messengers sent by Salt Lake's "Chanes" ("favored"; "chosen";  "selected as the best") house (lineage; bloodline; dynasty line of hereditary rulers), are wearing-thin (becoming less convincing, acceptable, and popular). 
.
.
.
.
5. Everyone beholds (sees and observes; recognizes; is aware of; is watching; is witnessing;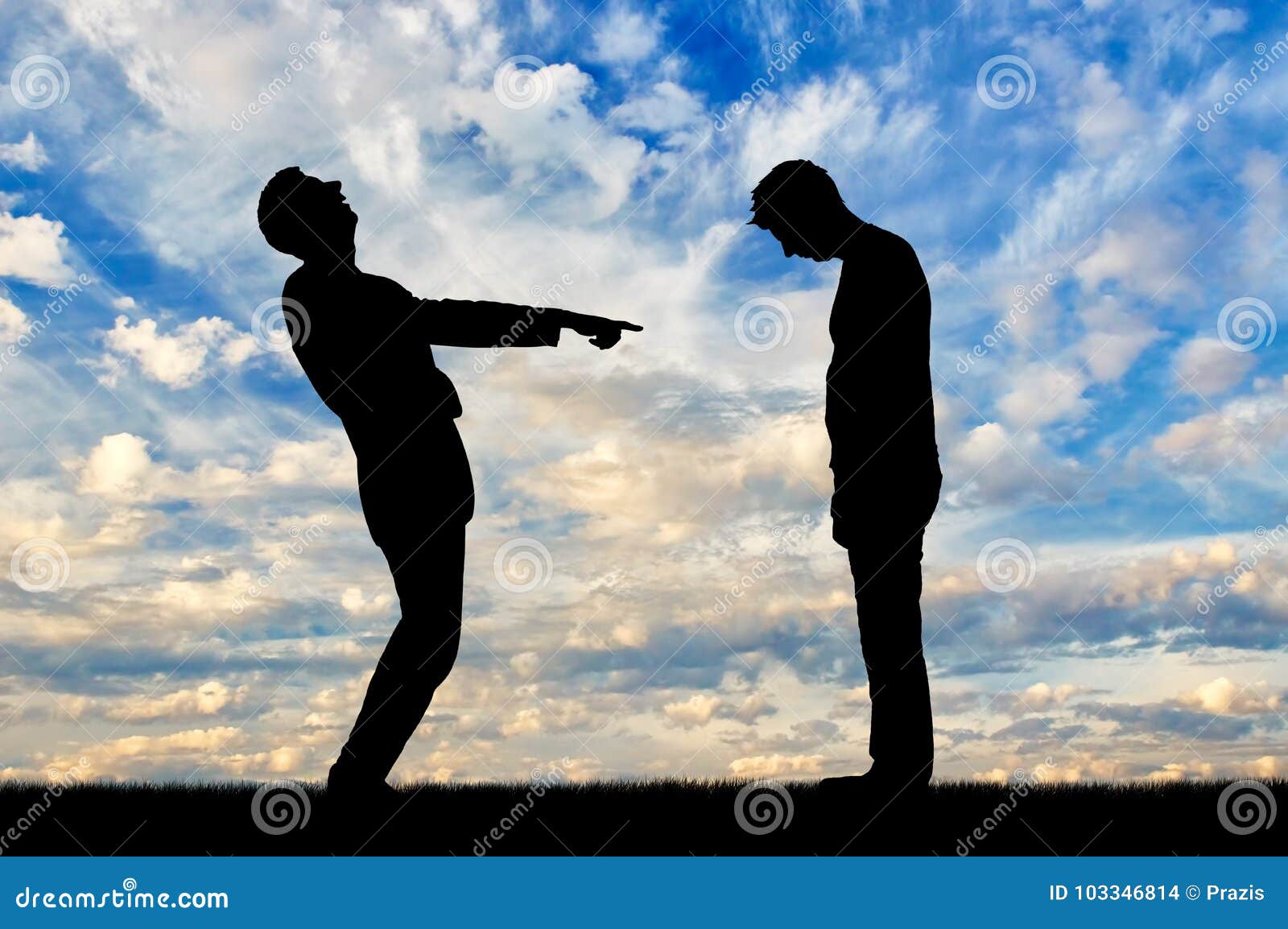 gazes-at)  Salt Lake's house (dynasty; lineage; bloodline) of celebrities (VIP's; household names; newsmakers),   but Israel's people  (rank and file members) have no use for (think very little of) them.  Salt Lake's men have never been regarded as helpers (friends; partners; associates; colleagues) according to Israel's People  (rank and file Mormons), nor has Salt Lake ever demonstrated, even the slightest interest,  in Israel's people (rank and file Mormons), except to prompt (motivate; generate; provoke)  feelings of shame among them, as well as additional ("fresh") disgrace (dishonor).
.
.
.
.
6. This is an Oracle-Of-Doom concerning the behemoth (monstrous Melchizedek Priesthood
Organization), that parches (withers) thru drought (shortage of "living water"; thirst for "Living Water") among an afflicted (troubled; anguished; distressed) and pressed-upon membership (society; group; association) for (because of; on account of) asking (requesting; petitioning) for recognition (appreciation) because of the work they perform and for standing-out (attracting attention) by questioning the hissing (silencing; driving-away) by  Salt Lake's vipers and firey flying serpents covering themselves with wings of obscurity. Salt Lake's presiding authorities lift themselves upon the backs (using the slave-labor of) Israel's angels (saints; holy-ones) and their resources (means; virtue
;  valor; strength) and upon the humps (sticky-mass; faithful majority) of camels * ("men who trust in riches"), who constitute Salt Lake's "Piggy-Bank" (stockpile; reserve fund; sinking fund; something to fall back on; cache; stash) to use against people who are not profitable (beneficial; useful) to them .   
*

Camels-In Aramaic, the word
"Gamla"

(self-sufficiency)  or "Gamala" means "camel", the "beast of burden, which can go for many days without food and water" in ancient Biblical times.  In Hebrew, camel is "Gamal".  The mountain and city of "Gamla" were described in the first-century Jewish writings of Flavius Josephus, as he was the captain of the Galilee regiment at Gamla in the 67CE Roman siege that destroyed the city once and for all.  Josephus clearly indicated that the name was "Gamla", the Aramaic name and not the Hebrew name of Gamal.  The inhabitants of Gamla in the first century BCE and CE spoke Aramaic, as Gamla is in the Syriac region of

"Aram"

, a territory "beyond" or "East of" the Jordan River.  The Jordan River bisects the Sea of Galilee on its North Shore less than 10 miles west of Gamla, with Bethsaida and Capernaum on either side of the mouth of the Jordan River.  This is important for a number of reasons.  I've already surmised that Gamla is one of the six biblical "Cities of Refuge", from the days of Moses and Joshua.
But there is more to this "mysterious" name of "Gamla",  In Book 4 Chapter 1:1 of Wars, Josephus writes this:
"…insomuch that it is like a camel in a figurative sense,  from whence it is so named, although the people of the country do not pronounce it accurately…"
What's that all about?  What was the mispronunciation, and which "people of the country" mispronounced it, and why?  Clearly, there is more to this mystery.  Also, Josephus records the following about the Roman invasion in Wars Book 4 Chapter 1:5:
"But there was a centurion whose name was Gallus, who, during this disorder, being encompassed about, he and ten other soldiers privately crept into the house of a certain person, where he heard them talking at supper, what the people intended to do against the Romans, or about themselves (for both the man himself and those with him were Syrians). So he got up in the night time, and cut all their throats, and escaped, together with his soldiers, to the Romans."
So, the Roman soldiers who snuck into a private residence at Gamla (self-sufficiency) were "Syrian", as were the "inhabitants" of the residence.  In other words, they both spoke the same language, "Aramaic"!  Syrian is another name for the region of Aram (citadel; fortress; bastion)  .  Because Josephus mentions that the rightful name of the place is "Gamla" (self-sufficiency; independence) , based on the description of its promontory (prominence)  that resembles the camel's hump, I assume that the "people of the country" did not call it "Gamla" (self-sufficiency; independence), but mispronounced it, which means they thought the name had a different meaning (not the simple "camel hump mountain" explanation). The word "Gamla" is from the Semitic/Hebrew root "gamal" (גָּמַל), Strongs H1580, which in the Niphal conjugation, would be pronounced something like "geemla" or even "neegmla".  We don't have any indication that this was the mispronunciation, but let me add some context.  The root "gamal" in the Niphal means "weaned" and is used in the Hebrew Bible 10 times, usually to define when a child is "self-sufficient", and not needing his mother's nursing, in other words, able to provide self-sufficiency rather than dependence upon God. Gamla was a fortress of self-sufficient men".  According to Josephus, it was unpenetrable except for a ridge on the East, which they had fortified, and they had a bountiful supply of olive oil and other crops. The inhabitants of Gamla demonstrated their "self-sufficiency" (lack of need for God) in life, customs, and in a revolution.
Take a look at Jesus statement about the "camel" and the "rich man".  The quote is both in the Gospels of Matthew and Mark.
Let's take a look at Mark 10:25: "It is easier for a camel to go through the eye of a needle, than for a rich man to enter into the kingdom of God." Okay, so here we have Jesus making an allegory of a "camel" and a "rich man".  But let's look at the context.  Mark 10:23 and 10:24 says this: "And Jesus looked round about, and saith unto his disciples, How hardly shall they that have riches enter into the kingdom of God!  And the disciples were astonished at his words. But Jesus answereth again, and saith unto them, Children, how hard is it for them that trust in riches to enter into the kingdom of God! It seems clear that what he is saying, is that one who trust in his "riches", or his "self-sufficiency", or his "Gamla", if you will, cannot enter the kingdom of God!   What makes this even more interesting, is that a case can be made that this "teaching" was done right in the shadow of Gamla, on the "other side of the Jordan", as indicated in the first verse of Mark 10: "And he arose from thence, and cometh into the coasts of Judaea by the farther side of Jordan: and the people resort unto him again; and, as was His wont (custom; way; habit), He taught them.
.
.
.
.
.
7. But, help from Egyptians (Salt Lake's Presiding authorities) is futile (a waste of time) because
they promote (further the progress of; support and actively encourage) "vanity" (narcissism; conceit; self-absorption) among the people, so  I (Jehovah) am bringing to light  (proclaiming; announcing) My (Jehovah's) authority (dominion; jurisdiction) in this matter, in order to "urge" (embolden; give courage or confidence to) them (Israel's people; rank and file Mormons) to rest (relax; take it easy; be assured of their correct orientation).
.
.
.
.
8. And, go forth to besiege (surround with armed forces; 
force the surrender of) Salt Lake Headquarters.  Write, upon a tablet (sheets of paper glued or fastened together at one end) having Melchizedek Priests in mind, but be sure to delineate (describe and portray precisely) The-Scroll" (Isaiah's vision), so Israel's people  (rank and file Mormons) may distinguish   (differentiate; recognize) my authority from a counterfeit during the latter-days, even becoming  "Everlasting-Witnesses".
.
.
.
.
9. Indeed (if truth be told) this crowd (ring; clique; band) of Salt Lake leaders has rebelled against Me (Jehovah). They are the
successors  ("heirs-apparent"; progeny) of hypocrites (pretenders; imposters; con-artists; deceivers; bigots). They are children (offspring; descendants ) of Mormon-Pioneers who were not willing (not interested enough) to listen-to (learn from) the Torah (instruction) of Jehovah…….
.
.
.
.
.
10. …………….which tells them about visions (God's view of things) ……………not Salt Lake's vision (plan; pipedreams; fantasy; "Pie-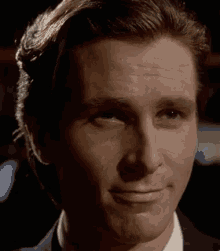 in-the-Sky") for this/our generation,  even going so far as to retain (hang-on-to) Israel's authority for themselves. They deliver (broadcast)  smooth (flattering; pleasing; gratifying) talk (speeches; lectures; sermons) in an attempt to retain (hang on to) Israel's authority. Their vision is inspired by a clandestine (kept secret because it's illicit) teaching (doctrine) to suspend ("hang-up") Israel's authority.
.
.
.
.
.
.
11. Depart (Get-away; withdraw; turn-aside) from them and from those promoting the continuation of their
ways (techniques; practices; policies; methods).   Beware of their (Salt Lake's) Melchizedek priesthood network. It was started (inaugurated; set-up) by Salt Lake's ancestral (multi-generational) caravan (procession; column) of Melchizedek High Priests.  Behold them carrying-away (capture; embezzlement) Israel's authority as a means to use it against them and to thwart the purposes for our generation……. which is to become genuine  (authentic; real) saints (angels; holy ones).
.
.
.
.
12. Therefore, thus saith a Holy One (Saint; Angel) of Israel, because all of you refuse  to tarry (linger in
expectation) with the "Word-of-God", in order to   dream (have visions during sleep) and trust Israel's inborn authority over oppression (violence; tyranny) as well as a perverse (stubborn; bull-headed) generation of Melchizedek High-Priests and General Authorities (prophets and apostles) who are desperately trying to preserve (protect; save) their own seed (family) asa a means to impose a yoke (harness; something regarded as oppressive or burdensome) upon the neck (communion with God; connection with God) of Israel's seed (descendants; offspring).
.
.
.
13. Therefore, this Salt Lake perversity will be experienced (seen; interpreted; recognized) by you
(Israel's people) as a spreading (expanding; growing; developing) moral-rot (moral-decay; morality's festering-decomposition) that is bulging-out (impregnating; swelling; distending; permeating)  Salt Lake's wall (prejudice; class-distinction; class-war). Our generation is being wrought-on (motivated; moved; influenced) by divine fury. We've been led-astray (seduced; deceived; strung-along; beguiled) by the myth (folk-tale; legend; tale; story; fable; saga; mythology)  of:
"Joseph Smith and the Golden-Plates"
but, suddenly (in a moment) and "quite-unexpectedly" that myth has been shattered (broken to pieces). 
.
.
.
.
14. I mean………… shattered like a broken harp  (musical-instrument used to assuage, soothe,  and tranquilize) which can no longer be played by Salt Lake's celebrity musicians (performers; crooners; balladeers; minstrels) to assuage (suppress; subdue) Israel's people in an attempt to  retain (hang on to) their authority. No one commiserates  (feels pity; has sympathy) for them,  because they're unable to find among the broken fragments (shards; splinters; pieces) of their authority,
vestiges  (traces; remnants)  large enough to cast water (enchantments; evil-spells) on Israel's people in order to douse (extinguish; put-out; smother) the fire (animation; vigor) that is currently burning (very keenly or deeply felt) within the hearts of Israel's people, let alone (to say nothing of; not to mention) resurrecting (reviving the practice, use, or memory of) Sorcery (Black Magic; works of darkness) which originates in The-Pit" (the-abyss; "Hell"; the Melchizedek Priesthood Organization). 
.
.
.
.
15. Indeed (in fact) thus saith the Lord God, a saint (angel;  holy-one) among Israel's people is bringing-forth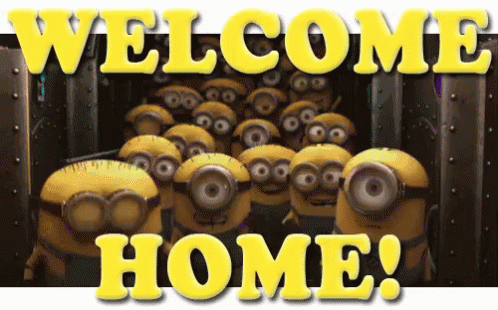 (conducting; organizing and carrying-out; accomplishing) both  "The-Return (repentance; conversion) of Israel's People" and the "Fall (failure) of Melchizedek Priesthood Authorities trying to retain (hold on to) their teeth (pressure to compel compliance) with  Salt Lake's  perversity (iniquity; perversity) by countenancing (admitting as acceptable ) idleness (laziness; indolence) and by trusting  (having-confidence) in the authority of autocrats  (overlords; dictators) who tyrannize (browbeat; intimidate) all of you, without consent.     
.
.
.
.
.
16. But, Salt Lake's presiding authorities say, "Not so!  As a matter of fact, we will flit (move swiftly and lightly; vanish; flee; escape) resting on (relying on; depending-on; carried-by) counter (evil; diabolical; satanic; opposite) intelligence. This generation of Salt Lake Priesthood Leadership "lifts up its standard * ("nes" in Hebrew: "rallying point"; "brings-up"its rallying point) which draws people together against any Israelites (rank and file Mormons ) who are set-upright (well-grounded) and against the voice of Israel's seed arriving on  horseback because of Salt Lake's yoke upon Israel's neck.  Salt Lake makes its Rallying-point "The Overthrow Of Our Generation". 
                                             "Lifting A Standard"  
*

nes- generally means a rallying point or standard which drew people together for some common action or for the communication of important information. This usually happened on a high or conspicuous place within the camp or community. There, a signal pole, sometimes with an ensign attached, could be raised as a point of focus or object of hope. People would rally together around a nes for various purposes, one of the most important being the gathering of troops for war. … The standard was usually raised on a mountain or other high place..