11. Be afraid (….be very, very afraid that something really bad is going to happen to you  because its obvious that you're pecs are totally "out-popped")….…you
 spineless (cowardly; gutless; pusillanimous) embodiments of Mormon manhood. You're living-at-ease (enjoying a comfortable life, without problems or worries) while  directing Israel's people to swallow (believe without much thought; buy; fall-for) the ridiculous assumption   (notion, that is accepted, without proof) that you (Melchizedek Priesthood Authorities) have some kind of legal-right (privilege) to exercise God's authority (jurisdiction; dominion)….The entire notion is Rubbish!
.
.
.
12. You (Mormon prophets and apostles) show-off,  to all your fellow dominant males ,  what
"Big-Fine-Fellows"  you are by hooting and beating upon your breasts over (through all parts of) Salt Lake's "precious" (profitable; money-making; financially-rewarding; lucrative; bankable) Corporate-Empire *, that abounds  (is plentiful; is replete) with fruitful  (breeding; tithe-paying) Israelite vines (lineages; bloodlines; families).
.
./  
.
*

.Corporate Empire –The title   

"The Church of Jesus Christ of Latter-day Saints"

,
operates
(serves;
functions) today merely as a  

"Trademark"

 (logo; symbol)  that Salt Lake's corporate offices use to identify their

religion

(Cult; "Product").   This means that 

Legally

(in terms of the law; from a legal viewpoint) no other

business

(corporation) has the right by law to use this precise 

sequence

(combination) of words. Salt Lake City's corporate-offices own it…….
The church that,  at one time,  was 
titled

(called; known by ) "

The Church of Jesus Christ of Latter-day Saints" 

 and claimed that Jesus Christ is its

head

(chief; commander; director; president; captain; commanding officer), does NOT  exist today in any legally recognized form. Though the rank and file membership is unaware,  the

new

(legal)  name of  the Utah-based Church was changed by Presiden Heber J, Grant in 1923 to:
"The Corporation of the President of
 The CHURCH of
JESUS CHRIST of
  LATTER-DAY SAINTS".
A corporation is an 
entity

 (creature; creation; object; thing; body) that you cannot touch. It is neither inherently good nor inherently evil, but it has a life of its own. It's kinda like a

"

robot".     If the batteries are good, that robot can live on after you and your friends are dead and gone. Sometimes that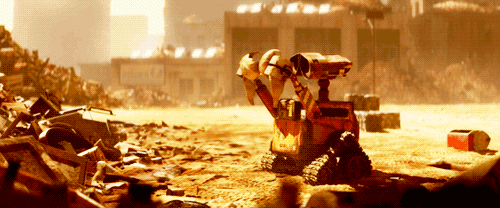 can be a problem.
Originally,  corporations in America were not meant to outlive their creators. Today, they do!  One of the biggest problems with a corporation is that under the law, a corporation is actually considered a
"person."
That's why a corporation is often defined as a
"Legal-Fiction"

. That is, a  "corporate-person" is

legal

, but not 

real

. It's a fictional person. It isn't flesh and blood. It has no soul!
A corporation is a creation of the state.    It receives certain special privileges and franchises and holds them subject to the laws of the state and the limitation of its state-charter. Its powers are limited by law. It can make no contract not authorized by its charter. Its rights to act as a corporation is only preserved to it so long as it obeys the laws of its
creator

(in this case, the State of Utah)  There is a reserved right in the legislature to investigate its contracts and ascertain if it has exceeded its powers".
"Corporate existence," according to Roberson's Business Law, "is a privilege granted by the sovereign upon compliance with specified conditions."So that's a problem for any church that gets a hankering to incorporate because, in a church,  and particularly…..the Mormon Church…….Jesus Christ is
supposed

 (assumed; presumed; alleged)  to be the church's

sovereign

(supreme ruler; monarch).  When the application was made to incorporate the Mormon Church, the will of

Jesus Christ

(the church's God, as stated in its title) became

subordinate

 (subject to; under the authority of )  the will of the State of Utah. "For a Church to become a corporation," goes the maxim, "in effect…..that church divorces itself from Jesus Christ."
All of this incorporating of churches is unnecessary in America anyway, because churches automatically operate in a sphere separate from the state. Governments have no jurisdiction in churches whatsoever. There is no tax advantage for a church to incorporate, as some mistakenly believe.
But…….. there "is" an advantage………. if…… that "Church" actually intends to operate as a BUSINESS! Then it trades its
sovereignty

 (autonomy; self-determination; independence) in exchange for special privileges granted by, in this case, Utah, State-Government, which is what the Heber J. Grant, President of what used to called "The Church of Jesus Christ of Latter-Day-Saints", did in 1923.  (see below)  – Thank-you,  Alan Rock Waterman ("Pure Mormonism"). Alan's blog is extraordinarily informative about this very subject………check it out!

.
CORPORATION OF THE PRESIDENT OF THE CHURCH
OF JESUS CHRIST OF LATTER-DAY SAINTS
.
.
.
.
13. So……… like the aggressively-invasive "Kudzu" Vine *, Salt Lake's Melchizedek Priesthood network (organization) of Briers (enemies) and thorns (hurtful high-priests) is overgrowing (spreading-throughout; infesting; choking; suffocating) the land (kingdom) of My (Jehovah's) people.
Indeed (in-fact), Salt Lake's Melchizedek Priesthood network (organization) is intentionally concealing (hiding; covering-up) compelling "Evidence of Wrongdoing", i.e. penetrating (sharp; perceptive; piercing)  and incisive (intelligently analytical and clearly thought-out) evidence (substantiation; information; documentation; proof; corroboration; confirmation) that undeniably (clearly) incriminates Salt Lake's CEO's.   Their cover (mantle) blankets (completely covers everything with a thick layer) as a means to conceal Salt Lake's criminal activity (pursuit; enterprise; scheme; work) while facilitating (expediting; simplifying; helping) the gathering-up (conversion) of  Israel's (rank and file Mormon) men, by the millions throughout the world,  and undermining (eroding; sabotaging; confusing; mixing-up; misinterpreting; muddying-up; subverting)  the eternal foundation (underlying basis or principle) upon which the receipt (reception; obtaining; delivery) of revelation from Jehovah is conditioned (dependent; contingent).
*

Kudzu vine-

 

Kudzu is a semi-woody, trailing or climbing, perennial invasive vine native to China, Japan, and the Indian subcontinent. Kudzu is also known as the "Foot-A-Night Vine", Japanese arrowroot, Ko-hemp, and "The-Vine-That-Ate-The-South".   Kudzu is a legume, i.e. member of the bean family.
.
.
14. Indeed (if truth be told),  Mormon headquarters in Salt Lake City, Utah currently has a "death-grip" (stranglehold)  on this (our)  generation of Israel's people.
And that's not the worst of it!   Salt Lake's regime will ultimately (eventually; "in-the-end") forsake (send-away; disperse; cast-out; let-go; cast-down) Israel's family  (blood-line; lineage dynasty), because Israel's people are regarded by Salt Lake as nothing but "Pack-Mules"  (work-horses) who are broken
(tamed; trained; reduced to submission), in order to carry Salt Lake's heavy loads and remain obedient when Salt Lake leaves them destitute (impoverished)……They are totally neglected (ignored; untended), but because of (as a result of) their travail (trial and tribulation; ordeal; privation; hardship), they are proven (tried; tested) by Jehovah … and they wind-up (end-up) becoming (being transformed into)  an extraordinary  (remarkable; exceptional; phenomenal; unique; rare) breed of people…..even "Eternal-Witnesses"……..because of their intellect  (keen-insight; acumen; vision; discernment), as they bear Salt Lake's cumbersome (unwieldy; clumsy; heavy) burdens along,  with predictable efficiency and swiftness.   They are like "Good-Friends"….who will ultimately (in the long run; "when push comes to shove"; when all is said and done; finally)  arrange (organize;  make plans for)  Israel's people to become an army arrayed (assembled in a particular formation) for battle, in the immediate future. 
.
.
.
.
15. Meanwhile (simultaneously; "even-as-we-speak") , the spirit (intoxication; euphoria; elation; excitement) that singularly (notably; uniquely)  distinguishes (identifies; sets-apart) so many Mormon's,  in general,  and Salt Lake's
 priesthood leadership, in particular,  is lifted-up (exemplified; exalted; promoted)  over (over and above; instead of; higher than; greater-than; superior to) this generation of Israel's people.
But,  Salt Lake's spirit (intoxication; euphoria; elation; excitement) has become "the" (the leading; the primary) cause of deterioration (decline)  of Jehovah 's "Carmel" (vineyard; garden "promontory"; "headland"; raised mass of land that projects into a lowland or into the ocean),  while Salt lake's Melchizedek priesthood leaders devise (think; hope; plot) to change (convert; transform; recast; mutate; morph)  Jehovah's "Carmel" (garden; vineyard) into a thicket (tangled-mass) of their own disease-ridden (contagion-bearing) trees (family-trees; lineages; bloodlines; dynasties; lines of hereditary rulers).
.
.
.
.
16. So that Salt Lake's authority permanently overshadows (supersedes; replaces; dominates;
eclipses;  obscures) "justice" (just behavior or treatment)  and "righteousness" (the chief-attribute of God) with their Carmel (vineyard; garden) which is overgrown (wild; jungly; choked; supplanted; overrun) with Melchizedek Priesthood authorities who reign as pompous kings upon Israel's throne. 
.
.
.
.
.
.
.
17. But the fruits (the sweet, seed-bearing product) of righteousness are "Peace" (wholeness;
soundness; welfare; friendship; tranquility; security) but the fruits of Salt Lake's ambassadors of authority are (1)  whatever it takes to keep people quiet  (a "Binkie" for everyone!")
(2) wholesale trust (belief; acceptance)  reliance)  confidence) that Israel's people (rank and file Mormon's) have to wait for eternity (life-after-death; "the-hereafter") to realize the fulfillment of promises made to them.
.
.
.
.
.
.
18.  But, the fact of the matter is,  that  My (Jehovah's) people (Israelites) dwell in peaceful pastures and they are absolutely secure (fixed; unshakable)
tabernacles (sanctuaries; shelters; temples) of authority because they fear nothing for themselves (have confidence in their souls) and they dwell in the tranquil (calm; peaceful) assurance (pledge; bond; guarantee) concerning their authority.
.
.
.
.
.
19. Even though hail-stones flatten (raze to the ground) Melchizedek Priesthood Leaders who are pointing (directing everyone's attention) to Salt Lake's thicket (dense growth,  dominated by one species) of family-tree  (pedigree; recorded-ancestry, upper-class ancestry) and begetting (producing; spawning;  promoting; giving rise to; engendering) feelings of severe despondency and dejection among Israel's people, Melchizedek Priesthood authorities don't seem the least bit concerned about the fact that they are carelessly (casually; recklessly)  invoking a curse upon (imprecating damning; condemning; denouncing the people of their  "beloved" Salt Lake City. 
.
.
.
20. The Good-fortune (happiness; honesty; righteous; blessedness) sown (scattered;
disseminated; spread; grown planted; raised) by all of you (Israelite people; rank and file Mormons) originates from the ongoing (current; contemporary) flow (steady, continuous stream)  of "Living-Water" ("God's Spirit") starting with My (Jehovah's; this) double-edged (acting in two ways; producing two opposite effects) Sword-of-Truth" (missive; missile; Communique, especially,  a long and official one; "Criminal-Indictment"; weapon with a long, sharp cutting-edge used for thrusting, penetrating, and incising like a surgical instrument) as a means to calumniate (discredit; disgrace) Salt Lake's Oxen (leaders, teachers, General Authorities) and the Canaanites (High-priests they have subjugated; High-priests they have subdued;  High-priests they have bent to their will; High-priests they have brought into subjection).