13. Hear ye (pay attention)  all of you who are unaware (ignorant of; oblivious of;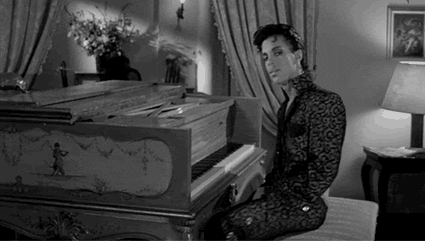 uninformed about;  unfamiliar with) what I (Jehovah)  am doing.
Those of you who know (are acquainted; are familiar)  with my power, must acknowledge (admit; testify-of ;bear-witness of) it.
.
.
.
.
.
.
.
14. Those who bear guilt for transgressions (grievous-offenses; unrepentant-sins; failure to
hit the mark),  for which they've never repented, are suddenly alarmed (scared; unnerved; agitated; disturbed; in danger) because of Zion (Israelites who've given  40+ years of their lives, wandering thru a personal wilderness seeking Jehovah and His truth). "Fear and Trembling" unexpectedly grips Mormonism's Godless High-Priests.
Who are these pompous men ("asses") tarrying ("waiting-in-expectation"; lodging; sojourning;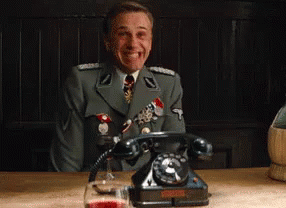 loitering) with (among)  us (Israel's people; rank and file Mormons), anyway?
They're teaching (accustoming; training) us  (Israel's people; rank and file Mormons) to be impassioned (thrilled; excited) about our own destruction  (ruin).
***********************
Who are these strangers (foreigners; non-Israelites; aliens) prodding (goading; driving; nudging; elbowing; shoving; spurring) us (Israel's people; rank and file Mormons) along toward Everlasting-Burnings (hell)?
.
.
.
.
15. They bear-witness (testify) of prosperity  ("milk and honey"; "The Good-Life"; success) as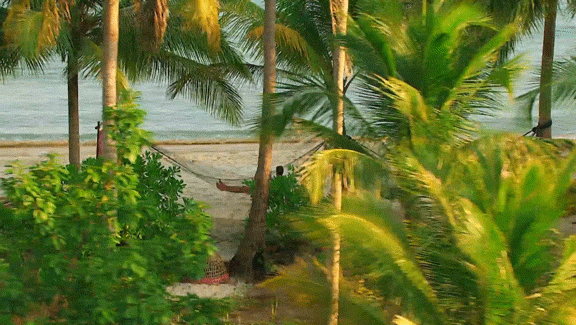 a means to secure (get hold of; hold on to) authority (dominion; jurisdiction) for themselves. 
Then,  they appoint  (arrange; set-up; command) all kinds of things (matters; words; affairs) that further (facilitate; promote; speed-up; assure; aid-in; expedite) the overthrow (downfall; supplanting; defeat) of Israel's captains (rulers; stewards; chiefs; princes).
These "Jerks" (elusive; cocky; self-confident; self-centered-males) are all "card-carrying" members of a house (dynasty; bloodline; lineage; family) made up of reprobates (sinful men who are destined to damnation; degenerates) who are committed to defrauding (swindling; cheaing; robbing; embezzling; deceiving; victimizing) Israel's people (rank and file Mormons) as a means to secure  (amass; accumulate; obtain; acquire) authority for themselves as "the" (indicating the distinctive characteristics of) divinely appointed Prophets and Apostles of this generation, in their effort to bring-down (remove from power and office; unseat; dethrone) Israel's people.
They shadow (stalk; pursue) you (Israel's people; rank and file Mormons) with gifts
(bribes) hoping to close-your-eyes (blind you) to their movements (steps; activities), then stop (plug;  block; hamper; obstruct) your ears (evaluation; assessment; judgment; perception) by means of inspection (pondering; weighing examining; scrutinizing; exploring) of Salt Lake's bloodshed (large-scale killing or wounding of Israel's people, during a conflict) then, finally   "Shut-The-Eyes" of this entire generation from  seeing (identifying; discovering; detecting; perceiving; acknowledging)  men who secure (tie-up; capture)  authority thru (by means of) evil (profound immorality, wickedness, and depravity; Sorcery).   
.
.
.
16. Mormon High-Priests seeking to be lifted (advanced; aggrandized; exalted; upgraded; promoted; elevated), quickly learn to  esconse (enclose; conceal; hide) themselves within the hierarchy (ranks; power structure; echelons; social pyramid; line of dominance; "pecking-order") of Mormonism's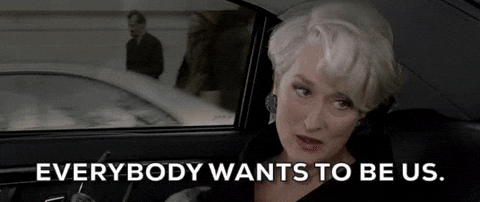 Melchizedek Priesthood Network (system of interconnected high-priests). 
They lie in wait for (conceal themselves, waiting to surprise, and catch) Israel's people,  so they can fix (guarantee; secure; continue; be assured of; maintain) authority for themselves and their  Rocky Mountain fortress, in Salt Lake City, Utah…….they need to maintain their  inaccessibility (remoteness; insurmountability; imperviousness; unreachability), so they are free ( unhampered; undisturbed; unobstructed) in ordaining (officially decreeing; prescribing) secretly (behind the scenes; out of sight of the public) sorcery as a means to overthrow (remove forcibly from power.) this generation and continue uttering (generating)  their typical (widely held) oracles (ambiguous and obscure messages). 
.
.
.
.
17.  So they can reign as kings who overthrow (defeat vanquish; unseat; rush; overcome) the prophets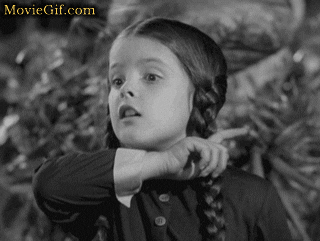 of this generation of Israel's people.
Salt Lake's Melchizedek Priesthood Authorities contemplate the defeat (overthrow; downfall) of divine-revelation to this generation of Israel's people.
Jehovah, is Israel's fountain (source)  of "Living-Water" (God's Holy Spirit; "truth").
*******************
Salt Lake's Melchizedek Priesthood Authorities contemplate the overthrow of Israel's kingdom with great pleasure, because Salt Lake sees (estimates; views; regards)  you (Israel's people) as disposable (expendable;  trivial; insignificant; irrelevant; unrelated; trivial; not-important) to God.
.
.
.
.
18. Now….be honest……….in your heart……..you're probably pondering (thinking; wondering), "Who are Israel's idols * (celebrities; heroes)? Where are Israel's scribes? **(interpreters)  Where are Israel's bean-counters (weighers; judges; keepers of the scales; tithing-collectors)? Where are Israel's journalists *** (reporters; story-tellers) having in mind (those getting the "SCOOP" on; those getting the "exclusive" on; those getting the inside story on) Mormonism's towers (pulpits; religious teaching as expressed in sermons; priesthood leaders collectively)  
.

*

Idol worship

–

The first time I was in the presence of an LDS General Authority was Boyd Packer. He came to our stake conference, and everyone was
dropping kittens

 (very excited) over the visit. As a bishop, I was warned that he would have our names, and the names of other priesthood leaders, and we should be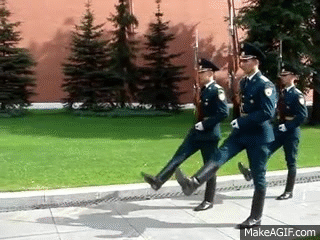 prepared for him to call on us without notice. Right then, upon being informed of this possibility, I thought "this guy must be a real piece of work." He didn't disappoint. He had one of the stake presidency members writing things down on a whiteboard that the majority of the men in the room couldn't possibly read. He enjoyed referring to his "transcriber" asking him "did you get all that" and "do you need more time" [to write]. He was fat. I mean

"Jabba the Hutt"

fat. He didn't call on me that afternoon, but he did other leaders, and he randomly demeaned and praised different answers. There was a lot of fake laughter, the kind you hear at the general conference. For me, the one thing that hit me hard was the instruction to stand when he entered the chapel and exited the chapel (and to stay standing in place until he left the chapel)……………… Goosestep much? 
Hearing people fawn over Russell Nelson and his vitality as if God has saved him to lead Mormonism is just deification of Mormon leaders. This behavior is pure
idol worship

. There are no examples of this type of treatment being lavished upon Christ's original apostles. LDS leaders encourage this idolatry from the sycophants that make up their core membership base. Talking about God being mocked. Where is the simple servant oriented Christian leadership supposedly restored by Mormonism?    – r/exmormon
Every religion has its shadow side, an element that, when taken to extremes, can be dangerous. For Mormons that shadow lurks in our tendency to idolize — as in actually make idols of — the men who run our church. An idol is anything we use as a substitute for God. And I feel that sometimes, we cross that line in Mormon culture.  For example, we sometimes sing a hymn that celebrates Joseph Smith not merely as a human prophet, but as a heavenly intercessor who now mingles with deities and enjoys great glory.                    That is not okay!!!!
Through language like this, we are teaching people that prophets are akin to gods, even while also trying to communicate the message that no, of course, prophets are just human. The Church teaches us on the one hand that a living prophet is more valuable to us than the holy scriptures and instructs Primary children to follow the prophet and never "go astray." But then it also tries to emphasize that a prophet is only a prophet "when he's acting as such" and that not every teaching is doctrine.. . .  in 1945, a Church magazine urged upon its readers . . . that "When our leaders speak, the thinking has been done." Many are familiar with that expression; fewer are aware that when President George Albert Smith learned of it, he immediately and indignantly repudiated the statement.
** 

scribes
–

Body of teachers whose office was to interpret the Law to the people, their organization beginning with Ezra, who was their chief, and
terminating with Simeon the Just. The original meaning of the Hebrew word "soferim" was "people who know how to write"; and therefore the royal officials who were occupied in recording in the archives the proceedings of each day were called scribes ; but as the art of writing was known only to the intelligent, the term "scribe" became synonymous with "wise man" . Later, in the time of Ezra, the designation was applied to the body of teachers who, as stated above, interpreted the Law to the people. Ezra himself is styled "a ready scribe in the law of Moses" . Indeed, he might be correctly called for two reasons, inasmuch as he could write or copy the Law and at the same time was an able interpreter of it. The Rabbis, however, deriving 

 from 

 (= "to count"), interpret the term "soferim" to mean those who count the letters of the Torah or those who classify its contents and recount the number of laws or objects belonging in each group; e.g., five classes of people that are exempt from the heave-offering, four chief causes of damages, thirty-nine chief works which are forbidden on the Sabbath, etc.  While this may be only a Haggadic interpretation of the term "soferim," it is evident that these scribes were the first teachers of the
Torah and the founders of the oral law.
.

***

Journalists-Journalists are storytellers. They write and report news stories about everything, from social issues and politics to sports and entertainment. A journalist presents information so folks can form opinions and make prudent decisions. "Journalists educate and inform the public about events and issues and how they affect their lives," says Rebecca Briscoe, Houston Style Magazine national features reporter.  But getting to the story takes some legwork. A journalist spends time perusing press releases and developing story ideas; verifying facts; researching and investigating a single topic (sometimes for years!) for in-depth, long-form pieces; cultivating sources and relationships; and interviewing subjects.  And depending on where the journalist works, the job may entail anchoring a newscast, on-the-spot reporting, taking photos and producing content, including videos, for social
media platforms.
.
.
.
.
.
.
19. Speaking of a harsh (cruel) generation of Salt Lake presiding High Priests gathering people together……… You won't see them anymore. Presiding high priests are gushing (speaking with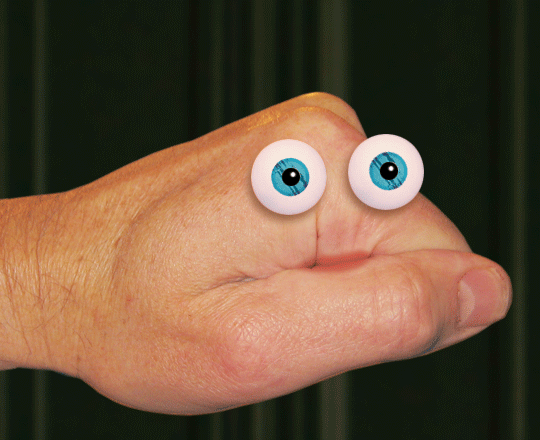 effusiveness and exaggerated enthusiasm) about a lot of nonsense ("blah….blah…blah!; things that are far aside; statements that are unsearchable; doctrines that not explorable; teachings that cannot be researched) and spouting (expressing their opinions in a lengthy, declamatory, and unreflecting way) with plenty of Salt Lake jargon *("Mormon-speak") to frame (give familiar utterance to) their messages (tidings; "carefully crafted talks"). This generation of Salt Lake's priesthood leadership is mocking (imitating; counterfeiting; lampooning; aping) the voices of Israel's prophets without so much as a hint of Israel's understanding.     
*

Jargon – "By Common Consent"-the following is an excerpt from The Mormon version of Ambrose Bierce's The Devil's Dictionary, a satirical version of definitions of words according to Mormon culture. Here are just a few……..
Active (adj.) A person who sits inert for three hours every Sunday at the church rather than hiking, swimming, biking or running
Addiction (n.) the state of having done something forbidden once
Adult movies (n.) films not produced by Disney or Pixar
Adversary (n.) Satan, whose reign extends from Hollywood to the Huffington Post
Almost engaged (adj.) the state of a relationship at BYU lasting longer than three weeks
"Any opposed, also manifest" A phrase meaning only raise your hand if you want to make everyone in the room incredibly uncomfortable and land in the bishop's office for a fun chat
Apostate (adj.) for women, whatever your bishop says is apostate; for men, whatever your stake president says is apostate
Appearance of evil (n.)  drinking root beer from a brown bottle or hot chocolate from a Starbucks cup
Appropriate (adj.) in compliance with my standards
Anti (adj.) any new information that scares me; (n.) person who votes Democrat
Bear testimony (v.) to get up at the pulpit and talk about random things, often while blubbering and apologizing
Blessed (adj.) afflicted
Bosom (n.) a place that burns when you feel the Spirit or eats jalapenos after 9 pm
Bread (n.) emblem of Christ used in the sacrament, usually purchased by a deacon's father at the nearest 7-11 at 9:00 am on Sunday when the Young Men's leader realizes he forgot to assign it (not to be confused with breaking the Sabbath)
Break the Sabbath (v.) do something on a Sunday that I wouldn't do
Bridle your passions (v.) have none
Brother (n.) any man in the church who doesn't hold a leadership calling
Bubble, the (n.) where someone who only knows Mormons lives
Buddhism (n.) a religion involving putting your legs in uncomfortable positions and chanting or something; incense might be involved; I think there are idols, right?
BYU (n.) where out of state Mormon parents send their kids to find spouses and stay out of trouble; like high school, but with less freedom
BYU-I (n.) where out of state Mormon parents whose kids' grades didn't pass the cutoff send their kids to find spouses and stay out of trouble; like BYU with less freedom
Calling (n.) assignment given by inspiration where inspiration is defined as "willing member meets vacant assignment"
Casserole (n.) Mormon dietary staple, usually consisting of a can of grayish soup, government cheese, potatoes, potato chips, corn flakes, and possibly cut-up pre-cooked breakfast sausages
Catholic (n.) in Utah, any person who is neither Mormon nor atheist
Challenge (v.) to close the sale, pushing someone to perform of one non-challenging task such as praying or reading, implying that any remaining doubtfulness will be the result of incompetence or not being receptive to the spirit
Charitable giving (n.) to Mormons, paying tithing; to others, giving to charities
Christ-centered (adj.) frequently mentioning words referring to Jesus like "Christ" or "Savior" or "messiah"
Church Handbook of Instruction (n.) a manual that explains all procedures surrounding church members; given to all church leaders and none of the members
Church welfare (n.) a righteous version of welfare paid to members in times of need, unlike the crack hos and welfare queens on the dole in Satan's version of welfare
Contention (n.) having an opinion
Commend (v.) to praise or recommend, used when the speaker wants to make it clear that s/he frequently attends the temple
Companion (n.) a partner in missionary work, randomly assigned yet often as uniformly irritating as if the assignment was intentionally malicious; this prepares missionaries for their "eternal companion" or spouse who will likewise be uniformly irritating but with the added advantage of sex
Court of love (n.) church disciplinary procedures, usually as a result of sexual sin, writing a controversial book, or losing leadership roulette
Creeds (n.) lists of set beliefs created by men to articulate and restrict the beliefs of other religious sects, an abomination; totally unlike our own Articles of Faith
Curelom (n.) Mr. Snuffaluffagus; maybe a woolly mammoth that survived the ice age
Cultural hall (n.) a basketball court used for cattle-like potluck feedings and shoestring-budget wedding receptions; neither a hall nor particularly cultural
Deacon tie (n.) when someone's tie sticks up over their collar
Dear John (v.) dump someone while they are on a mission or to be dumped while on a mission; the phrase is the same for both men and women
Deep doctrine (n) A phrase indicating an invisible boundary for discussion has been violated and the subject must be immediately changed to prevent loss of testimony
.
.
.
.
20. Behold (observe something unexpected) Zion (Israelites who've given 40+ years of their lives searching for Jehovah and his truth) oppose (resist; object to; refuse to comply with)
Salt Lake's appointed-times (sacrament meetings;  conferences; "fireside-chats"; solemn assemblies;  endless-meetings) for our generation.
Salt Lake' eyes  (prophets and seers)  to visualize (dream-up; see; imagine; conjure-up) Jerusalem ("teachings of Peace and Salvation") as total satisfaction  (fulfillment of one's wishes, expectations, or needs, or the pleasure derived from this), living in tranquil tents (spheres of activity that affect our eternal-destiny) , which cannot be moved (changed; altered) and are held-in-place (guaranteed; fixed)  by  stakes ( divisions; ecclesiastical-territories consisting of a President and two counselors) which cannot be pulled-up (removed; dislodged; uprooted) from Salt Lake's ground (foundation; rational motive; basis for a belief or conviction) .
.
.
.
.
21. Indeed (if truth be told),  as far as Salt Lake's Priesthood Authorities are concerned, the bond (matrix; environment in which Mormon priests develop; surrounding medium and structure of the Melchizedek Priesthood Organization; "glue" that holds everything together) for the sake of Melchizedek Priesthood  Authorities, there (at Mormon headquarters in  Salt Lake City),  is mightier (greater; more powerful;  stronger; more important)   than any of God's (Jehovah's) people ("earthly-tabernacles"; dwelling-places) as the  means (the way) to gather people together……….to channel-them (direct them toward the particular objective) of enlarging (broadening; magnifying; increasing) their power, lest (to avoid the risk of) Authority (dominion; jurisdiction) departing (withdrawing-from; abandoning; quitting; disappearing; retreating-from; leaving) their house (dynasty; line of hereditary rulers) and becoming a conveyance (instrument; vessel)  
.
.
.
.
.