12. So,  all the Chief-Field Commanders (Mormon Stake Presidents; Mormon Bishops) replied, 
"Well, of course…….. Isaiah's indictment (formal list of criminal charges) must refer to Israel's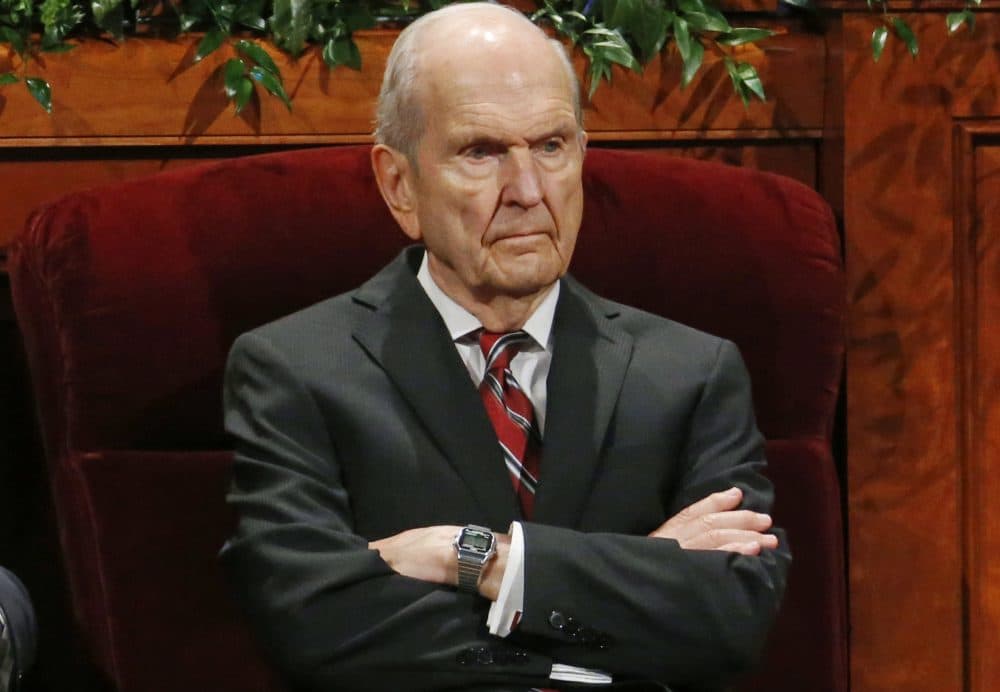 foundation (basis; justification; legal-grounds) and…… let's face it ………Israel's people themselves,  because Our-Master ("The happiest man on Earth"; the most open and unwary soul alive"* Latter-Day Mormon Prophet, Russell M. Nelson;  The president of the Church of Jesus Christ of Latter-Day-Saints) sent us (Mormon missionaries) to tell the world exactly the same things Isaiah is revealing (making previously unknown or secret information) known to you right now…….except for "That-part" about "lying, cheating,  and swindling" Melchizedek Priesthood leaders".
"That-part" , we can assure you, wholly belongs in the category of "FAKE-NEWS" **,  because "Our" (Salt Lake's) "lying, cheating
and swindling" Melchizedek Priesthood leaders are resting-on  (counting-on; banking-on; staking their lives and careers on; taking full advantage of; betting-on; depending-on; relying-on) Salt Lake's wall (prejudice; belief without basis; intolerance). 
They (Salt Lake's watchmen; Salt Lake's sentinels; Salt Lake's presiding priesthood authorities), like all of you (Israel's people; rank and file Mormons) are carried-away (exploiting; using; buffaloed; overawed; intimidated; unnerved; frightened; daunted; psyched-out) by Salt Lake's Cock and Bull Story (account of church/priesthood restoration), that they know is "a sham" (a mockery of Jehovah) , in order to justify (account for; explain) their unparalleled (unique; undeniable; exceptional; unrivaled) social-celebrity and their obscene (excessive) financial prosperity and their relatively secure and carefree  "Way-of-Life" as top Mormon-Church leaders. 
*

open and unwary-Crossing the arms across the chest is a classic gesture of defensiveness. This defensiveness usually manifests as uneasiness, shyness or insecurity. When a person feels threatened by a situation, he crosses his arms over his chest creating a barrier that helps him protect his vital organs- the lungs and the heart.  When a person finds himself in an undesirable situation, you'll find him folding his arms and if the undesirability is intense, the arms-crossing may be accompanied by legs-crossing. A person who's waiting for someone and is feeling awkward at the same time might do this gesture.  In a group, the person who doesn't feel confident is usually the one who has his arms crossed.  When someone suddenly hears a bad news, he instantly crosses his arms as if to symbolically 'protect himself' from the bad news. You'll also observe this gesture when a person feels offended. Defense is a natural reaction to an offense. When someone is humiliated or criticized, he's likely to cross his arms to assume the defensive mode.  If you see two people talking and one of them suddenly crosses his arms, you can safely assume that the other said or did something that the first person didn't like. The typical defensive position also signifies a submissive attitude. The person crosses his arms, the body becomes stiff and symmetrical i.e. the right side is a mirror image of the left side. The body isn't tilted in any way. However, when the arms-crossed position is accompanied by a slight tilt or twist of the body such that the right side of the body is not a mirror image of the left side, it shows that the person is feeling dominant. He may also lean slightly backward as he takes this position. This gesture is usually taken by high-status people when they pose for a photograph. Being clicked makes them feel a bit vulnerable but they hide it by slightly twisting their body and putting up a smile.  Picture a standing policeman posing for a photo with arms crossed and shoulders parallel to you- the observer. Looks a bit odd because there's just defensiveness. Now picture him with arms crossed but at a slight angle from you. Now, dominance has been brought into the equation. During interrogations when the suspect, though feeling insecure, wants to piss off the nterrogator, he might take up this gesture.
.
**

Fake News-is frequently used to describe a political story which is seen as damaging to an agency, entity, or person. However, it is by no means restricted to politics and seems to have currency in terms of Breaking News ("new information concerning the ongoing conflict, directly from the battle-front"). 
.
.
.
.
.
.
.
13.  Then,  the Chief-Field Commanders (Mormon Stake Presidents; Mormon Bishops)
acting as chief ministers of religion stood before the people but they were overcome by fear and anger, so they cried-out (put up a fight; made a big stink!) 
*****************
With desperate  (do or die; last-gasp; last-ditch) exclamations  (statements;  speeches; ventings; utterances) as far-reaching (persuasive; momentous; widespread; authoritative; loud) as possible, they set about to showboat (dazzle the people; show off; seek attention; impress the people) with their presumed (alleged; supposed; pretended; imagined; phony)  grasp of ancient Hebrew, and they said, "Shaw-mah daw-bawi hagadale meh-lek-ee ash-shoor (meaning: "listen to the word of the great king of Assyria")………….
.
.
.
.
14. Thus saith the King of Assyria,  "Don't allow yourselves be deceived by Hezekiah ("a close
relationship with God"), because "that dog won't hunt!" (That idea won't work; that won't do any good).
**********
                                  News  Flash!! 
Salt Lake claims that Jehovah doesn't need (have an obligation) to deliver anybody,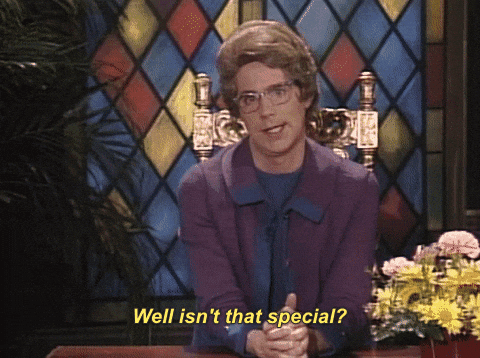 because He,  himself, already (almost two hundred years ago) delivered (transferred; manumitted; handed-over; surrendered;  conveyed) Mormon Headquarters in Salt Lake City, Utah, including its sycophants (stooges; lackeys; flatterers; toadies; bootlickers; yes-men) into the hands (possession; control) of the King (#1 priority; first concern) of Assyria ("unparalleled social-celebrity and financial-prosperity thru unwavering-allegiance to Mormonism's Melchizedek Priesthood Organization").
.
.
.
15. And don't any of you (Israel's people) allow yourselves trust (rely-upon; look-to) Hezekiah
   ("a close relationship with God" ), so you can climb-upon your rooftops and
shout (announce)……….
ISRAEL'S DELIVERANCE"
        ************
Trust us (Salt Lake's General Authorities)……..because, we (Salt Lake's Prophets and apostles) know that Hezekiah ("A close relationship with God") can't even deliver a  Pepperoni-Pizza, let alone this (our)  entire generation of Israel's people!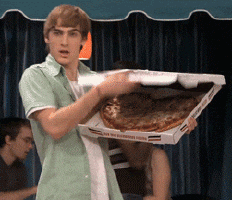 .
.
.
.
16. Don't-listen to  (forget about; don't give a second thought to; Don't waste time waiting for; Don't pay any attention to ) Hezekiah ("a close relationship with God") because……….
Thus saith the King of Assyria……
"All that Israel's people need to do is to seek our (Salt Lake's) favor (blessing; benediction). Join us so that your
(Israel's; rank and file Mormon) men (husbands; sons; brothers; fathers; uncles) can join (become part of; eat the crumbs from the table) of our (Salt Lake's)  royal (supreme; highborn; imperial) lineage (bloodline; dynasty; line of hereditary rulers) then, your men  have a chance to approach (catch-up to; measure-up to;  meet the requirements of; compare with) our (Salt Lake's) Melchizedek priesthood Authorities.
.
.
.
17.  You (Israel's people) really have no choice but to join (go long with) us (Salt Lake's Melchizedek Priesthood  Organization) and take (receive; accept) our (Salt Lake's) Melchizedek Priesthood authority for yourselves and your families, in order to "play the game"  (do things in the way you are expected to do them) according to the rules prescribed by presiding Melchizedek high priests in Salt Lake's "Mormon Kingdom".
********************
Even though, we (Salt Lake Priesthood Authorities) serve Israel's people (rank and file Mormons)  what amounts to stale (out of date; irrelevant; obsolete; cliche'-ridden; insipid) bread
(spiritual-food; teachings; doctrine) and unintentionally reveal our  new-wine ("different-attitude"; obnoxiously conceited bearing;  "a pretentious-manner; a-flippant-attitude; strutting posture;  inclination toward impudence; a spirit of disregard) toward Jehovah.  
****************
But, regardless of these things,  we believe that people of your (Israel's) inferior  (mediocre; unimportant; unworthy) breeding (ancestry; parentage; pedigree) are, frankly, not qualified (called; fit; suited) to lead (supervise; guide; direct) anybody.  
.
.
.
.
.
18. Lest (for fear that; just in case; in order to avoid; to prevent) Hezekiah ("a close relationship with God") has the chance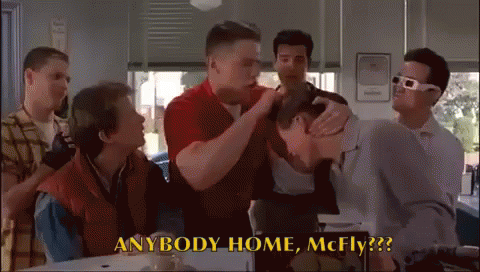 (opportunity; opening;  occasion)  to mislead  (fool; hoodwink; deceive; dominate; give the wrong impression to ) all of you, giving you (Israel's people; rank and file Mormons) the excuse to believe that Jehovah will deliver this (our) generation of Israel's people.
          HELLO!…….
Is anybody home? (Are you paying attention?; Do you have any brains!) 
*******************
Ask yourselves:……Has any god ever delivered people from the hand (control; ascendancy; supremacy; rule) of the King (top-priority; first concern; preeminence; precedence) of Assyria ("Unparalleled social-celebrity and financial-prosperity guaranteed by unwavering allegiance to Mormonism's Melchizedek Priesthood Organization")?
.
.
.
19. Look at what happened to the gods of Hamath  ("Men who think they are better than everyone else; prejudiced men; men who hide behind a wall of privilege denied to everyone else; blowhards; braggarts; windbags; boasters; small-minded men who have a little-bit-of authority) and the god of "Arpad" (sycophants under their authority).
*****************
Look what happened to the gods of Sepharvaim (those who celebrate their own security in speeches and books) and indeed (if truth be told) men who've pointed (focused everyone's efforts upon; directed everyone's attention to; rallying everyone to) becoming apologists ("cheerleaders";
enthusiastic and vocal supporters), for Salt Lake's Watchmen (General Priesthood Authorities; prophets and apostles), to promote my (Assyria's) hand (power and authority).  
.
.
.
.
20. Has there ever before been a god over any other kingdom of people, that has successfully (victoriously; triumphantly ) protected (inoculated; defended; safeguarded; insulated),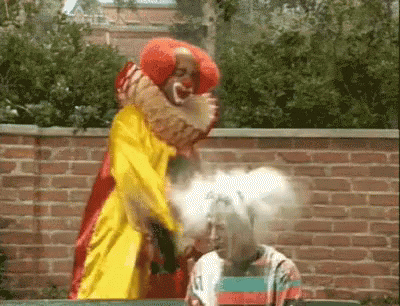 themselves and their kingdom,  from the punishing blow of my (Assyria's) hand (power; force)?
.
.
.
.
.
.
.
.
.
.
21. All of their people dutifully remained silent and said (did) nothing in response to my (Assyrian)  unceasing pressure (coercion; intimidation) because their kings taught
them that "under no circumstances" (no way!) are they permitted (allowed) to criticize (find-fault; complain about) religious leaders.
*****************
They were all trained (drilled; disciplined; accustomed; taught;  coached)  that the definition (real meaning) of righteousness is:  "Going along with those who lead,  in order to get ahead!" 
.
.
.
22. As a consequence, Eliakim (One whose thoughts are greatly influenced by God), who is a legitimate heir (successor legally entitled to the property and rank of another upon that person's death) to God's endowment (inheritance), is, today,  over (protecting; covering; interceding in behalf of) (1) Israel's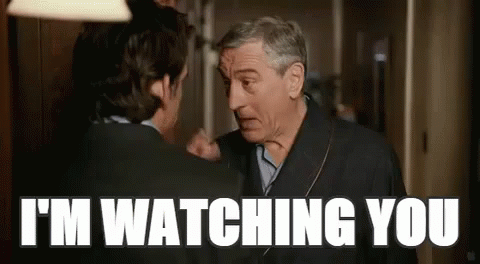 house (dynasty; line of hereditary rulers) 
and…………..
(2) Israelites who've been keeping a record (paying attention; noticing witnessing; tracking; taking notes on;  watching; keeping an eye on) Salt Lake's mistreatment (abuse; corruption; exploitation) of Israel's people,  and………………….
(3)  those ill-fated to be caught in the net (trap; snare; Melchizedek Network) of Mormonism,  as part of Salt Lake's so-called (inappropriately-named; alleged)  "Gathering of Israel".   The God-given "Mantles" t(important roles; responsibilities; duties) of these highly competent (efficient and capable) Israelite people has been
 virtually torn (seized; yanked; ripped) away from them, so they are now turning  to Hezekiah ("a close relationship with God") and praying  unto Him (God), having in mind (concerned-about; troubled-about ; bothered-about ; worried-about ) the crippling (offensive; disabling; handicapping; paralyzing) effect of the words (counsel; instructions) spoken by Salt Lake's Chief Field Commanders (Stake Presidents; Bishops; local-Melchizedek priesthood authorities) upon them,  personally,  and upon the rest of Israel's people (rank and file Mormons).