Sennacherib Threatens Jerusalem 
1. Now (today; ths moment in time; nowadays; these latter-days) offers them the Arabu : (Hebrew: meaning four, ("door"; door of opportunity; occasion; possibility; invitation; 
 chance) Yod (to overthrow; unseat; displace; oust; depose; topple; dethrone) the reign (prevailing-mindset: supreme rule) of  Hezekiah   ("a close-bond with Jehovah").
    *****************
Sennacherib ("Sweep-everyone-away to get rid of enemies") reigns supreme among those who love (support; need; are devoted to; worship; adore; idolize)   Assyria. ("the notion of guaranteed social popularity and financial security thru unwavering loyalty to the Melchizedek Priesthood Organization").
*********************************************
So, as of now,  Hezekiah ("a close-bond with Jehovah"), which is Judah's time-honored (tried and true; traditional; official; accepted) goal (wish; objective)  has been virtually supplanted  (superseded; overrun) by the strategy of Sennacherib ("Sweeping everything away with a broom, as a means to get rid of enemies") throughout all the congregations   (settlements)
who embrace (support;  adopt; welcome with open arms) Judah ("praise and thanksgiving unto Jehovah"). Salt Lake want to make absolutely sure that Judah (Israel's "king-maker" clan) has nothing left to do (contribute; offer)  to humanity, but point (direct everyone's attention) to Salt Lake's so-called (much ballyhooed; self-styled; alleged; presumed; self-appointed) "Gathering-of-Israel" which is nothing more than the means ("modus-operandi"; method; technique; process; procedure) by which Salt Lake  steals  (gradually and relentlessly siphons-off; draws-off; chips-away-at; take; severs; cuts-into; accesses) Israel's authority (jurisdiction; dominion) like siphoning the gas out of someone else's automobile, then capturing (enthralling; dominating; enslaving; disenfranchizing; exploiting; manipulating) Israel's people.    
.
.
.
.
2.  Then the king (supreme-rule) of  Assyria ("the notion of guaranteed social popularity and financial security thru unwavering allegiance to the Melchizedek Priesthood Organization") dispatched (sent)  his chief field commanders * (Stake Presidents; Bishops; Local presiding Melchizedek priesthood authorities) with a virtual army of Mormon members from Lachish ("Mormons who are hard to catch"; "Mormons who are 
obstinate"),  having in mind,  his chief field commanders (Stake Presidents; Bishops; Local presiding Melchizedek priesthood authorities) functioning as (pretending to be; acting as if they are; operating as if they are; working as if they are; performing as if they are )  Chief-Butlers **(cup-bearer; drink-furnisher; chief advisors; chief ministers) to the King (supreme rule; conventional-wisdom) of  Hezekiah ("a close-bond with Jehovah").
*

chief field commander– Mormon Bishop – The bishop holds the primary responsibility for everything in the ward, both spiritually and temporally. Although he can delegate specific assignments to his counselors, the ultimate responsibility falls to him. His duties include presiding over and conducting meetings and worship services; serving as president of the ward's quorum of priests; acting as a "judge in Israel" or "common judge"; providing temporary financial relief for members of their ward; serving as the presiding high-priests of the ward; and organizing and managing the ward's auxiliary organizations. After being called, a bishop is ordained a high priest (if he does not already hold that priesthood office) and then ordained a bishop and
set-apart

(consecrated)  as the bishop and presiding high priest of the specific ward. He is also given the priesthood

"keys"

 (a confusing term which is tossed around all the time like a coveted golden egg,  meaning "authorization")  allowing him to represent God in performing his duties. The ordinations, setting apart, and the conferral tossed around by priesthood authorities) of keys is performed by the laying on of hands by the Stake President (presiding authority over several Mormon congregations. After a bishop is released from his responsibilities over the ward, he retains the priesthood office of bishop for life.
**

 Chief-Butler- cup-bearer was an officer of high rank in royal courts whose duty it was to serve the drinks at the royal table. On account of the constant fear of plots and intrigues, a person must be regarded as thoroughly trustworthy to hold the position. He must guard against poison in the king's cup and was sometimes required to swallow some of the wine before serving it. His confidential relations with the king often gave him a position of great influence. The position of cup-bearer is greatly valued and given only to a select few throughout historyQualifications for the job were not held lightly but of high esteem valued for their beauty and even more for their modesty, industriousness and courage.The cup-bearer as an honorific role.
lineages; families; dynasties; lines of hereditary rulers) the household is sometimes divided into departments with the butler in charge of the dining-room, wine cellar, and pantry. Some also have charge of the entire parlor floor and housekeepers caring for the entire house and its appearance. A butler is usually male, and in charge of male servants, while a housekeeper is usually a woman and in charge of female servants. Traditionally, male servants (such as footmen) were better paid and of higher status than female servants. The butler, as the senior male servant, has the highest servant status. He can also be sometimes used as a chauffeur.  In older houses where the butler is the most senior worker, titles such as "majordomo, butler administrator, house manager, manservant, staff manager, chief of staff, staff captain, estate manager and head of household staff are sometimes given. The precise duties of the employee will vary to some extent in line with the title given, but perhaps, more importantly in line with the requirements of the individual employer. In the grandest homes or when the employer owns more than one residence, there is sometimes an estate manager of higher rank than the butler.
3. But,  instead he served (perform duties or services) for the benefit of the channels (mediums of communication;  passages of information) that point (directing everyone's attention) to the blessings (advantages) enjoyed by those "going up" (being elevated; advancing; rising among the ranks; gaining status) in today's (this latter-day) generation (production; creation; presentation) of Salt Lake's Melchizedek Priesthood Organization, as Israelites trudge along the road (way) to the Fullers Field.* 

* Fuller's Field- Mormonism's
"Ethnic-Cleansing

(extermination; "Final-Solution" for Israel's people ) and

"Identity-Theft"

 (illegal use of someone else's birthright,  all rolled-up into one ugly process. It consists of:
(1)

trampling

(beating' pounding) all

natural

(inherent; innate; inborn) Israelite qualities
and characteristics)  out of the 

wool

(fleeces) of converts. Anciently, this step was coupled with soaking the wool in vats of human urine. The ammonia in urine was also used to clean togas in a place called a "fullery". The first stage of cleaning involved men jumping up and down on fleeces in large vats with urine inside, functioning as "living" washing machine agitators.
(2)

scouring

– (cleaning the surface with an abrasive including ash. It helped dissolve grease (lanolin)  that naturally waterproofed Israelite wool.
(3)

Felting

(intertwining; twisting; plaiting; snarling; intertwining) of individual

fibers

(Israelites) into an

indivisible

(unified; unbreakable; impenetrable)  tangle of

identical

(like-minded; group-thinking) Mormons.

.

3. Eliakim ("One whose mind is directed by God"), who is an heir (a successor; a rightful heir; the firstborn heir) of Hilkiah, (God's birthright; God's-inheritance), has risen (sprung-up; suddenly appeared) and is placed over Israel's house (dynasty; lineage; bloodline; line of hereditary rulers) and Israel's tender youth and all those who've hitherto (previously;  formerly)  been doomed (condemned; ill-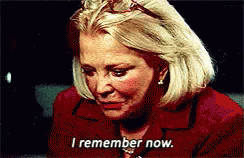 fated)  to be gathered-up by Salt Lake, but consider Jehovah to be their brother (helper).
************
All of these people are pointing (directing everyone's attention) to the Book Of Isaiah (Isaiah's-Criminal-Indictment; Isaiah's         formal list of criminal offenses) brought against Salt             Lake's leadership.
************
This (Isaiah's)  Indictment provides, first and foremost, …………….the explanation (clarification; simplification) of events that Israel's people need, so they can understand (recognize; admit; acknowledge)  what has happened to them.
.
.
.
4. In these last days, the king of Assyria's chief-Field-commanders (Stake Presidents; Bishops) are told (trained; commanded) to coach (accustom; train; drill accustom; habituate) Mormons, "In these latter days,  you must declare (announce; say in a solemn and emphatic manner) concerning Hezekiah ("a close-bond with Jehovah"), 
*********"Thus Saith The Great King Of Assyria"*********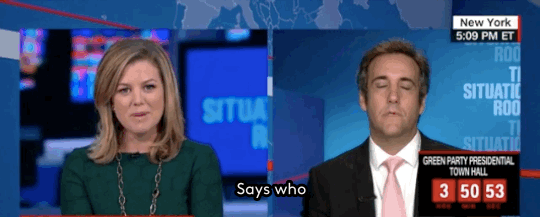 .                                                       5. Rumor has it, ……that you (Israel's people) 
                                                           have good reason to be confident of Jehovah?
      Says who?
             Rumor has it,…………that you (Israel's people)
            have a strategy and great "military strength"
      Says who!
       Rumor has it,……… that Israel's words are
        empty and no one cares anymore about
      what Israel's people did
        a long time ago.
       Says who!
        *************
            Rumor has it, …….that you (Israel's people) can always
depend upon Salt Lake's Melchizedek leadership?
      Says Who!
.
6.  Behold (Let's get this straight!) No matter how you slice it, you (Israel's people; rank and file Mormons) are depending upon Egypt
       (a slave culture) to support (sustain; take care of) you………………How can you do that…………..now that you know that  Salt Lake's splintered (broken; dangerous; divided; confused)  measuring rod (standard of measurement) is being touted (bragged about; promoted; sold by pestering people in an aggressive manner) as a staff (symbol of authority). The very same measuring rod (behavioral standard; splintered stick)  that Mormon men are currently lean-on is impaling (fixing in an inescapable position) them, even as we speak!
.
.
.
7. If they (Salt Lake's presiding officers) dare to testify (declare; proclaim; say) ,  "We depend on (place our trust-in; have confidence in; are sure of ) no one but Israel's God, Jehovah.
*********************************
Think for a moment………..Am I (Jehovah) not the God who's  been commanding  (warning; telling; ordering; directing) them (Salt Lake leadership)
  for a very long time, to remove  (get rid of;  abolish) all of those altars (pressures to conform; coercion to make themselves into the image of a Mormon priesthood leader).  
   ***********************
 I (Jehovah)  have urged them repeatedly, without much success,  to stop building Mormon high-places (a carnival atmosphere; religious tourist attractions; Elaborate Religious Centers;  money making church-Historical-Centers; pageantry; spectacle; "a little song, a little dance and a little seltzer down your pants!") and stop teaching that Judah (expressions of thanks and praise)  and Jerusalem ("teachings of Peace and salvation"), must be abandoned (given-up; surrendered; abandoned) upon the very same altar (justification for sacrifice). 
.
.
.
.
8. So, I beseech you in the latter days, that you must point the "Finger-of-Accusation" at Salt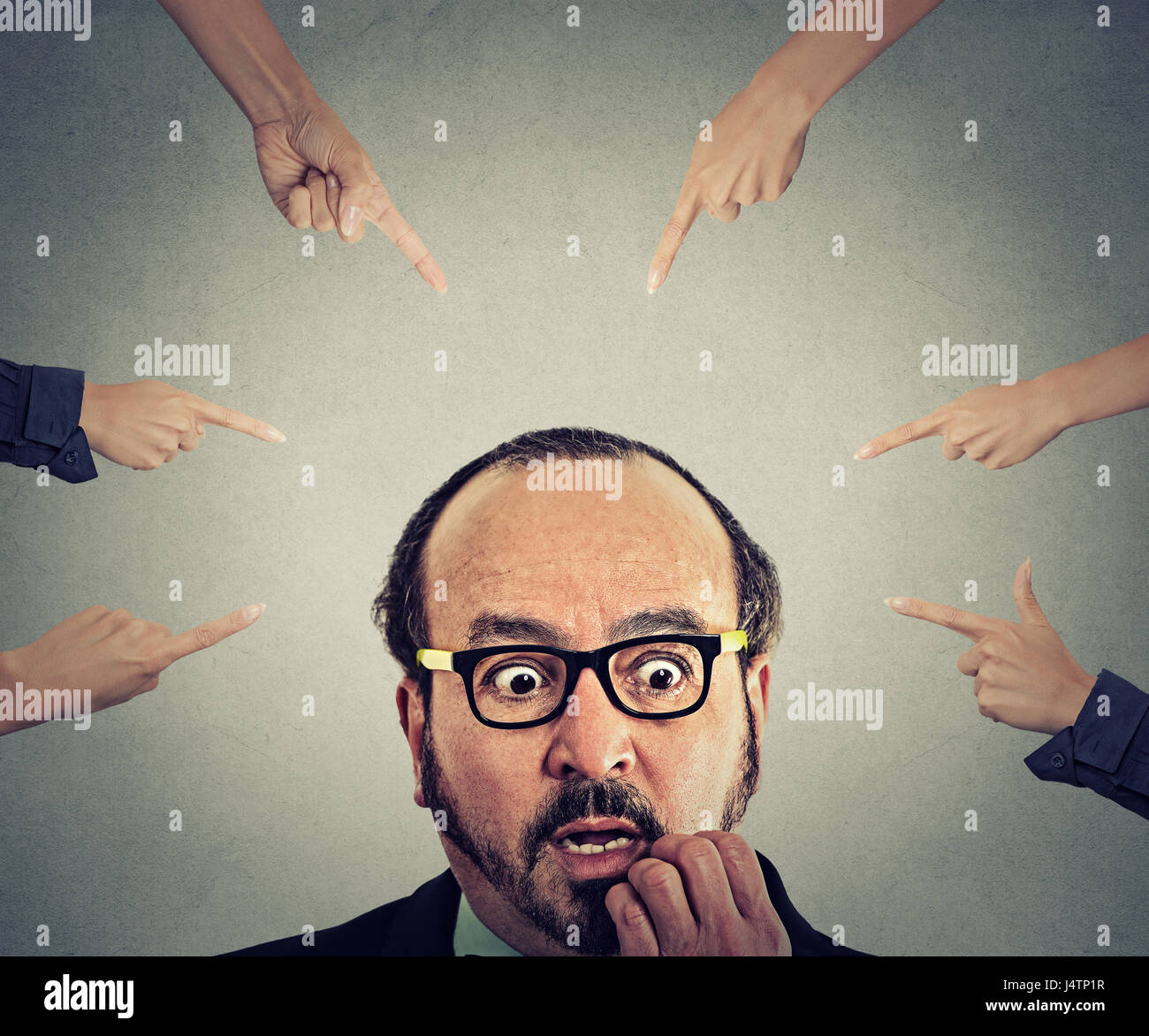 Lake's illegitimate (hybrid; mixed-breed; mongrel; bastard) Priesthood Authorities, having in mind, the shaky  (unreliable; questionable; dubious; flimsy) foundational grounds (legal basis for belief) in the King (unquestioned acceptance; supreme rule) of Assyria ("Mormonism's peculiar notion of guaranteed social popularity and financial security thru unwavering allegiance to Salt Lake's Melchizedek Priesthood Organization"). For My (Jehovah's) power as Israel's God,  is given (bequeathed) to each of you (Israel's people) as well as to your entire family (lineage; bloodline; dynasty; line of hereditary rulers).  He has also provided lots of attendants*(supporters) to
bind (attach; commit; devote) the Authority (jurisdiction; dominion) enjoyed by Salt Lake unto the "Authority-of-authorities" ("King of kings") who is training (teaching; training) you how to be carried by horseback (bring-intelligence) to Israel's people instead of (rather than; to be preferred over) themselves.  
.
*

attendants-In heraldry, supporters, sometimes referred to as attendants, are figures or objects usually placed on either side of the shield and depicted holding it up.
.
.
.
.
.
.
.
.
.
9. So, how on earth can you repulse (drive back by force), keeping in mind (factoring in; being mindful about) the purpose and intention  of a certain (known for sure; established beyond doubt)  someone to "dig" ("turn things upside-down") for the sake of  Israel's people, in order to  serve Me (Jehovah). The foundation (underlying basis; principle) of Salt Lake's small-minded (base; ignoble; selfish; vulgar; petty) men  and their authority upon which you (Mormons) so foolishly trust (rely-upon; have faith in; depend-upon) to train (drill; educate; tutor; sm; coach; discipline; instruct) you to define (seek the symbolic meaning; search for the
figurative sense) of the Hebrew name (designation; signification; title; appellation)   Egypt *(Mitzraim) 
*

 Egypt (mtzrym)  The Hebrew noun
tzarah

is pronounced-tsaw-raw and it means

tightness; restriction; distress; trouble; adversity; affliction; tribulation.

"ym", at the end of the word signifies either the possessive "of them" or as a pluralizer. (makes something more than one). The name Egypt refers to a place where people experience severe 

restriction

(tightness; trouble; adversity), from which they needed to be

rescued

(saved; delivered).   

.

.

.

.

10. So, now, you must point (direct everyone's attention) those to whom Jehovah means nothing, (doesn't matter; is inconsequential;  is irrelevant).  to overthrow of Israel's authority throughout Israel's very own Kingdom, while pointing  (directing everyone's attention) to Salt Lake's "Power Grab" (coup d' etat) as a means to destroy Israel's legitimate (inborn; inherent) authority

. 
.