Jerusalem's Deliverance Foretold
1. But, the supreme rule of Hezekiah ("Being fortified by Jehovah")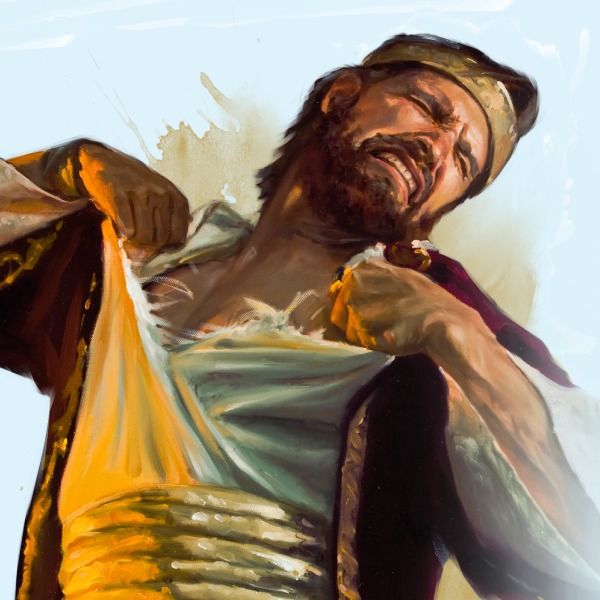 , was so overcome that he rent (ripped; tore-apart)   his robe in shame, anger, and mourning, and begin to wear "Sak" (sackcloth; a public expression of mourning) in anticipation of the calamity posed by what Salt Lake's Chief Field Commanders (regional and local priesthood authorities) were saying.
*************************************
And, by doing this, Hezekiah ("One who is fortified by Jehovah") leads (inspires; motivates) other Israelites (rank and file Mormons)  to do the same thing.
.
*

 "Sak" sackcloth-The term originally denoting a coarsely woven fabric, usually made of goat's hair. It afterward came to mean also a garment made from such cloth, which was chiefly worn as a token of mourning by the Israelites. It was furthermore a sign of submission and was occasionally worn by the Prophets.  As the Old Testament gives no exact description of the garment, its shape must be a matter of conjecture.
********************
According to Kamphausen, the "saḳ" was like a corn-bag with an opening for the head, and another for each arm, an opening is made in the garment from top to bottom.
Grüneisen

("Ahnenkultus," p. 80) thinks the

"Sak"

(garment) resembled the

hairy

(difficult to bear)

mantle

(robe; duty; assignment;  sleeveless outer coat) worn by the Bedouins.
Schwally

(in Stade's "Zeitschrift," xi. 174) concludes that it originally was simply the loin-cloth, which is an entirely different conception from that of Kamphausen or of Grüneisen. Schwally bases his opinion on the fact that the word

"ḥagar"

 (Hebrew verb: to gird; to be afraid; to be restrained on all sides) is used in describing the mode of putting on the garment. One fastens the

"Sak"

around the hips.
It was likely worn immediately next to the skin, like an undergarment,  so as to become a personal, and annoyingly
scratchy

(itchy; uncomfortable; irritating) reminder of grief over the loss of something that was held precious.

.

.

.

2.  Now,………the supreme rule of Hezekiah ("Being fortified by Jehovah") also moved (inspired strong feelings within) Eliakim ("One who has been set-upright and established by Jehovah") so much so that Eliakim recognized an urgent need for the following……….

***************************************************

(a.) More Guidance (revealed-information aimed at resolving a problem) concerning Israel's "House (dynasty; line of hereditary rulers; family; bloodline).

(b.) More Education (tutelage) for Shebna (Israel's youth; upcoming generation of Israel's people; Israel's new growth) because they, more than all others, have a vested (intrinsic; inherent) interest  in pointing  (directing people's attention) to "The Book of Isaiah". 
(c.)  More Retrospection (a look back on; a remembrance of; a review of ) the words of Israel's Elders (patriarchs; "founding fathers"),  whose moral-authority (authority premised on principles and fundamental truths) has been palled  (eclipsed; overshadowed; obscured), for a long time, by "Sak" (sackcloth;  a public expression of grief and mourning),  just as Isaiah ("Deliverance thru Jehovah") has predicted. And……….
(d.) "More cowbell"  (SNL Comedy Sketch Apr. 2000)
Isaiah's Indictment (formal written accusation of crimes) is barrelling (rushing-headlong; speeding) toward those who are presiding-over  (directing; leading; in control of) Israel's people and……….the indictment is powerful enough to   pick-up and hurl (blow-away) anyone who opposes it ("stands in its way").  Anyone who has a working knowledge of the words of  Isaiah ("Deliverance-thru Jehovah") is legally entitled to 
 "invincibility".  
                           *********************************
Lo and Behold  (a new turn of events, often with the suggestion that although surprising, it could, in fact, have been predicted)………….
(a) Israel's dynasty (line of hereditary rulers)…and
(b) Israel's seed (rising generation).……and
(c) Israel's ancient root-system (Patriarchs) speak with "One-Voice" in support of the presentation of Isaiah's "lawsuit" (litigation; legal-action; indictment).
******************************************
This suit (proceeding by one party against another in a court of law; action; lawsuit; suit-at-Law; case ) was initiated by  Jehovah (Israel's God) before the beginning of time,  prepared by Isaiah in the 8th Century B.C. and presented today to "The-Court" (Israel's people) for prosecution (legal proceedings) against the Melchizedek Priesthood Organization that governs The Church of Jesus Christ of Latter-Day-Saints, enabling evil to dominate (control) the lives of  millions of Israelite people, worldwide.
.
.
.
.
3. They (a. Israel's line of hereditary rulers:  b. Israel's upcoming generation; c. Israel's patriarchs) are speaking to us with one voice to say ……… Thus saith Hezekiah ("A close relationship with Jehovah")……… 
"Today is an era of distress (extreme anxiety), rebuke (reprimand), and reproach (disapproval) for Salt Lake's Melchizedek Priesthood Organization……. because……….the children (descendants) of Israel are bearing-witness (testifying) against………
(1) Salt Lake's corrupt practices,
(2) the unrighteous commands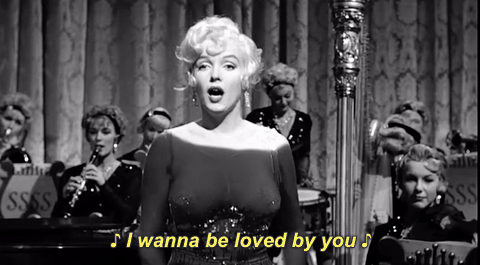 and unholy ordinances issued by Salt Lake's  CEO's (Chief Executive-Officers; First Presidency and Quorum of Twelve Apostles).
(3) the authority  (jurisdiction) of false (dishonest hypocritical) priests who seek to bait (entice thru deception and trickery) Mormon congregants into a cheap and tawdry competition (fight; rivalry; contest; battle)  to win-favor (be popular; "be loved";  be chosen).  
.
.
.
.
4. But, Jehovah (Israel's God) knows  (discerns), the ungodly motives behind (driving) the words (counsel; commands) spoken by Chief-Field-Commanders (regional and local authorities).
****************************************
Salt Lake's Chief-Field-Commanders (regional and local priesthood authorities) have been sent (commissioned) by the "King" (supreme-rule) of Assyria ("Unparalleled celebrity, good fortune and prosperity guaranteed thru unwavering loyalty to ordinances and commands of Salt Lake's Melchizedek Priesthood Organization) as a means to "lord-over" (bully) this (our) generation of Israel's people (the rank and file Mormons).
       **************************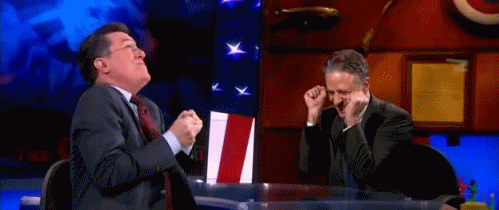 " Right-under-Israelite noses" (In plain view of every Israelite), Melchizedek priests   are mocking (making fun of; mimicking; lampooning) the "Living-God". 
*******************************************
Priesthood authorities are falsely (dishonestly; hypocritically ) claiming  (assuming) the Mantle (role) of Israel's "Kohenim Gadol" (high-priests; chief-functionaries ), while training  (preparing)  their acolytes (attendants; underlings)  to  speak (bear) words (speeches; sermons) that amount to "lip-service" to Jehovah……… while they lift-up (exalt; glorify) their "Authority-of-Folly" ("Dominion-of-Foolishness";"Jurisdiction-of-Frivolity") to their congregations.
***********************************************
This, they do, with the hope of preempting (supplanting) Israel's remnant *(surviving minority)  and the Moral-Authority (incorruptible-dominion; righteous-jurisdiction) to which  Israel's dynasty (line of hereditary rulers) is an heir.
        *******************
Today's priests want
 the world to mistake (misinterpret) their substitute authority for Israel's birthright authority, so that they look justified in turning the "eyes and ears" (attention) of this (our) generation away from a complete "Collapse" (breakdown; downfall) of Organized Religion triggered (sparked) by a contemporary (latter-day)  translation of Isaiah's  criminal-indictment (formal list of criminal charges) of false (dishonest; hypocritical) priests.
*

Remnant-"that which is left-over". This concrete meaning is used in connection with a disaster, for example, flood, famine,  and war, which force a
family

(dynasty; lineage; bloodline; line of hereditary rulers)  or a larger group of people to the very

edge of their existence

("precipice or verge of extinction").
*****************
A clear theological meaning is attached to this notion of  
"that which remains or is left behind"

 when it refers to a group of people,  in a biblical context, since such contexts also involve questions of

"Continuity-of-Tradition"

or, even more importantly, of

Legitimate-Authority

and "identity" in reference to membership in a community. Only when the terms refer to

those who remain

or are

left-over from Israel and Judah, 

do they acquire an important theological sense. The rescue of a faithful remnant of Judah and/or Israel can be viewed as a principle of "

divine action"

toward human communities, something clearly emerging in the

"Flood"

narrative  (Gen. Chapter 6 -9) with its ancient Near Eastern background. Here, the survival of Noah's family during (following) a global catastrophe demonstrates the principle of

"Rescue-From-Divine-Judgment"

. Once the political and sociological weight of "

Claim-to-Status"

of a remnant acquired central significance in the religious life of the Jews,  earlier narrative traditions could be re-interpreted in light of this development. The 20th century Jewish Holocaust Survivors at the conclusion of World War II should also be viewed in this light.

.

.

.

.

5.  And,……the champions of
the King (supreme-rule) of Hezekiah ("One who honors his/her allegiance to Israel's God") eagerly endorse Isaiah ("Salvation thru Jehovah").
.
.
.
.
6. Because Isaiah ("Deliverance thru Jehovah") bids  (beseeches; entreats) Israel's people to tell men who act as if they are Israel's "Masters", "Thus saith the Lord"……… 
"Israel's people aren't frightened by the words spoken by sycophants of the supreme-rule of "Unparalleled celebrity, good fortune, and prosperity guaranteed thru unwavering loyalty to the Melchizedek Priesthood Organization".
Their words blaspheme (slur; vilify; slander; malign) Jehovah and everything that Jehovah holds (views as; regards as) sacred (dear; close to Him).
.
.
.
.
.
.
.
7.  "Behold (something strange), the message (tidings; "Breaking News" ) from the King (supreme-rule) of Assyria ("Unparalleled celebrity, good fortune,  and prosperity guaranteed thru unwavering loyalty to the Melchizedek Priesthood Organization") injects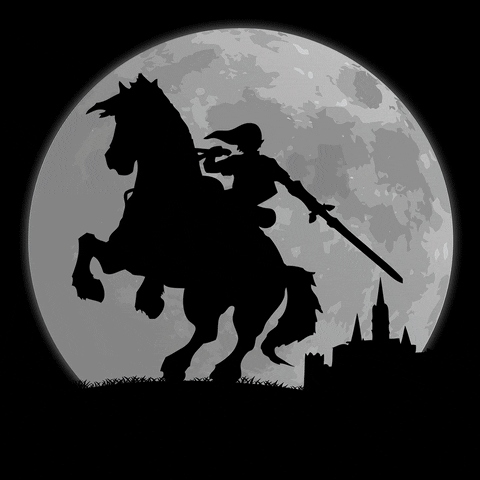 a "giddy" (staggering; dizzy) spirit (wine; intoxicant) into souls of Israel's people (rank and file investigators), especially when they first hear Salt Lake's "Gospel Message", but,  watch what follows……..as they proceed to dismiss (treat as unworthy of serious consideration) their own God-given birthright to lead, then they are commanded to ignore Jehovah's Pony Express courier  (official-messenger; diplomat; "plenipotentiary") bearing a "Special-Message"  for this (our) generation by penetrating Israel's heart with the   "Sword Of Truth", ("truth as a piercing and penetrating instrument),  based (founded) on Israel's legal claim  (birthright). 
.
.
.
.
8. Every one of Salt Lake's Local stake Presidents and Bishops occupies a "Seat-of-Judgment" over Israel's people,  but each of them secretly strives to be made a supreme-ruler of………..
 "Unparalleled celebrity, good fortune, and prosperity guaranteed thru unwavering loyalty to the Melchizedek Priesthood Organization" 
as a means to continue Salt Lake's fight against transparency  (straightforwardness; honesty; openness; accountability)  because rumors are beginning to circulate,  that a growing number of strong-willed Israelite people (rank and file Mormons) were "leaving the church"  (breaking-away from Salt Lake's encampment).
.
.
.
.
.
9. So, Salt Lake adopted methods which eventually led to Tirhakah ("A fool-proof plan to systematically control people by "yoking them together"), which works just fine for Cush * ("People with an aversion to light and truth"). This Cushite system of control over Mormonism's rank and file, obliges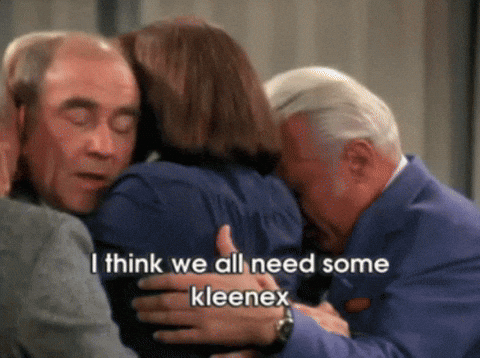 members them to get involved in their local communities…… solely…. as a means to besiege  (surround and capture;  force the surrender of; lay siege to) Israel's people. They are encouraged by a phony pledge (promise; assurance) of God's presence (accompaniment; protection) as they lay siege, that Salt Lake gives to them.   Mormon congregants are accustomed to being obedient, so they send missionaries unto Hezekiah ("Israelites who honor a pledge of allegiance to their God"), "Allegiance to Israel's God" is so important to Judah ("those who give Praise and thanksgiving unto God) that they warn all twelve tribes of Israel,
"Don't let yourselves be tricked into yoking yourselves to Salt Lake by means of their "New and Everlasting Oath and Covenant. What they really want is for Israel's people to deny that "Teachings of Peace and Salvation" have been put totally under the control of the supreme-rule of……..
"Unparalleled celebrity, good fortune, and prosperity guaranteed thru unwavering loyalty to the Melchizedek Priesthood Organization". 
*

Cush

–

The name Cush itself means "black," although the term "black" should be interpreted as Cushite "moral-complexion" rather than Cushite "skin-color". The color Black indicates a
non-reflection

(little or no register) of 

light

(truth), which supports the idea of Cushites as inherently 

disinclined

(unwilling or unable)

to reflect

(radiate)

light

(truth). Cushites are a people characterized by a general 

antipathy

(enmity; aversion; antagonism) toward 

light

(Truth).
**************************
However, historically, the people of Cush "HAVE" been dark-skinned. The prophet Jeremiah alludes to the Cushites'
skin-color

 (i.e. moral-complexion) when he rhetorically asks, "Can the Cushite change his skin?" (Jeremiah 13:23).  Indeed, changing one's "moral complexion" is, just as unlikely, because a person's moral complexion is reinforced over time by habitual thinking and behavior.
***************************
The
Cushite

(Ethiopian)  people have a tradition that after the flood

Ham 

(Cush's father; Noah's 2nd son), traveled up the Nile River to the Atbara plain. From there, they could see the Ethiopian tableland. Ham's family settled there and also in the nearby lowland. This tradition, supported by the biblical account, makes the Cushites among the most ancient people-groups in existence.
                                                 *****************************
In an oracle against Cush, the prophet Isaiah describes the Cushites as "a
tall

(high-stature; socially high-ranking in a hierarchy; high-status) people possessing a

superficially

 (outwardly) suave and sophisticated

look

(air; appearance)  . . . they were a people feared far and wide, as an aggressive nation of

strange

(unfamiliar) speech, whose

land

(people population; citizenry) was 

divided

(stratified) by class-distinctions based on an appearance of 

prosperity

(opulence; success; wealth) " (Isaiah 18:2).
*********************************************
Isaiah prophesies that Cush will definitely receive God's judgment (verse 6), but the inhabitants of Cush will,  eventually, be among those who bring
gifts

(tribute) to

The-Lord

(Jehovah) during the millennium (verse 7). (Ezekiel 30:4) also predicts a time of judgment for Cush, but (Psalms 68:31) predicts a time when Cush "will

quickly

 (immediately; promptly) stretch out her hands to God"  30:4). In the time of Isaiah, the Assyrians went on the march, bent on conquest. Judah, fearing the might of Assyria, was tempted to enter an alliance with Cush and Egypt, but God warned the Jews thru Isaiah against such a dangerous alliance.. The prophet predicted that King Sargon II of Assyria would conquer Egypt and Cush, showing the foolishness of trusting in other nations for help: "The king of Assyria will lead away stripped and barefoot the Egyptian and Cushite captives, young and old, with

buttocks-bared

(disgraced; humiliated)—to Egypt's shame. Those who trusted in

Cush 

(a people inherently disinclined to reflect upon light and truth") and boasted in

Egypt

(a culture of slavery and servitude) will be dismayed and put to shame" (Isaiah 20:4-5). Instead of relying on  Cushites to save them, God warned 

Judah

(Israel's clan of hereditary rulers) to rely on Him. Trust in God is never misplaced, and God miraculously saved Jerusalem from the Assyrians in Isaiah 37. 

.

.

10. This is what Salt Lake's General Authorities say ("speak; think; suppose; will) within their belly
("Corporation"; Corporate Offices) in order to get a "tight-grip" on this generation,  while it's possible, in anticipation of "Israelites who honor their pledge of allegiance to Jehovah".  This is the top priority of those who love Judah ("offering Praise and thanksgiving unto Jehovah") even to caution "Be Not Deceived!"  Your God, in whom all of you (Judahites) trust, knows that Salt Lake's General Authorities have given Jerusalem ("the teachings of Peace and Salvation") into the hands (possession; control) of the supreme rule of Assyria ("Unparalleled celebrity, good fortune,  and prosperity guaranteed thru unwavering loyalty to the Melchizedek * Priesthood Organization"). 
******************************
*

Melchizedek– The
name

(moniker) is the marriage of two Hebrew

words

(concepts).
(1)

Melek– pronounced–
meh-lek

– used here as a noun, meaning

King

(monarch; ruler; crowned-head; prince; lord; aristocrat). Melek is, then, shortened to "Melchi" signifying possession,  as in "King of"; "Monarch of "; Ruler of "; Crowned-head of "; "Prince of ", etc…….then  Melchi is married to  …..
(2)

Tzedeq-pronounced- tzeh-dek– used, in this case,  as a noun, meaning: (rectitude; righteousness; "what is right"; truth).   When these two concepts are

combined

(joined-together) the name Melchizedek is produced, which means "King of Righteousness"; "King of what is right"; King of Truth", etc.  The Church of Jesus Christ of Latter-Day -Saints is dominated by a powerful hierarchy of Melchizedek priesthood Authorities, each of whom 

alleges

(claims) to be a "King of Righteousness" and a namesake of Melchizedek, the Old Testament of King of Salem.
 In Genesis 13:5-13, when Abraham and his nephew Lot parted ways, Lot eventually moved to Sodom. Later four kings from the East invaded and defeated a coalition of five kings in the Jordan Valley. On hearing that the Eastern kings had abducted Lot from Sodom, Abraham marshaled 318
militarily-trained men

("Special Ops-men") from among his household and, in a nighttime assault, rescued his nephew. Melchizedek was said to have met Abraham returning from the defeat of those four kings, whereat he blessed Abraham, after which Abraham gave him a tenth of everything he possessed. Melchizedek represented a

type

 (breed of men having the same characteristics) in His person and ministry.

*********************************** 
By selecting the name Melchizedek for their priestly governing network and hierarchy, Mormonism and its body of high-priests assume a sort of moral superiority by means of association. This is somewhat like having a son and naming him George Washington, then claiming that he possesses the very same moral character and integrity of the "real" George Washington as 
"Father of our Country"

and reputed to have

"Never Told A Lie"

.  The boy's reputation is not acquired on his own merits, nor has it been transmitted to him by virtue of George Washington's

lineage

 (genetic-code; DNA), but rather…… the boy's reputation is merely

assumed

(taken for granted without proof).

.

.

.

.

.

.

11. Behold (observe something remarkable), the official reports (accounts; statements) about what supreme-rulers of "Unparalleled celebrity, good fortune, and prosperity guaranteed thru unwavering loyalty to the Melchizedek Priesthood Organization") have done to every social-order (community; nation; kingdom; society) as a means to "get-control-of " that
 society's authority,  to the degree that the world now points (directs everyone's attention) to the utter "extinction" of those  societies.….and you think that somehow your (Israel's) authority will be delivered from Assyrian hands.
lOl !
.
.
.
12. At any time, in history, did the Gods of Societies (communities; nations; kingdoms), that unsuccessfully tried to point (direct everyone's attention) to Assyria's "overrun" (defeat; overthrow) of their authority (jurisdiction), deliver them, knowing full well that
 the people would ultimately rebel against Assyrian  authority, having-in-mind, Gozan (the stone quarry from which Jehovah draws his people)  and having-in-mind,  Haran (people qualified for Zion, i.e. "dried up and parched by the sun") and Rezeph ("Live-Coals"; "people within whom the fire of God's spirit still burns") and the sons (rightful heirs of; those entitled to) "Eden" (a glorious destiny; "a land of bliss"; "a time of happiness") whose bearing is characterized as  prominent  (moral-high-ground) possessed by all of Jehovah's captains (governors; lords; leaders; commanders; rulers). 
.
.
.
13. Sigh for (feel sorry for) the supreme rule of Chemeth * (poisonous-Scorpions; venom, which burns in the the bowels) of Salt Lake's Citadel ("Corporate-Headquarters"; Corporate Office Building; fortress; defense; fortification) and for the people of royal status of Arped (Top-posts; public-supporters) and the reigning-supremacy of guardians (protectors; defenders; champions; watchdogs) of "The Book of Mormon" …………This is the Book…… that guarantees (assures) success to Salt Lake's in its effort to destroy (demolish; ruin) existing powers and authorities,  who might (could; would) direct everyone's attention to this latter-day generation (production; inception; inspiration) of knowledge (understanding ; comprehension), and the subsequent overturn (reversal; upset) of awful things which have been established.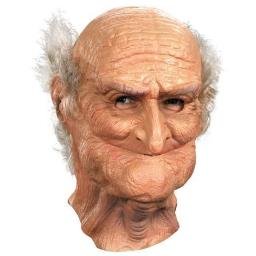 *

Chemeth-The root 
חמת

 (hmt) isn't used in the Bible,  but it occurs in cognate languages with the meaning of rancidness or putridness. The root-verb 

חמה

 (hmh) Chemah is not used in the Bible, but in cognate languages, it means the hot inward excitement accompanying anger. It signifies "human wrath". Chemah is seen as anger that is aroused in order to protect one's self, one's property or one's entitlement. Chamet means

gall

(pride)  In Arabic, Syriac and Ugaritic it means poison or venom. It burns in the bowels like "cheap-wine". It refers to the heat of

wine

(intoxication), that is, fiery-wine. Chemah arises in someone or burns within him. It is said to burn within someone and overtake them. To the extent that judgment is expressed, human chemah is always negative. It is wrath that is cruel and unbending. Men of fierce temper and stubborn "ire" are, here, intended. Chemeth is interpreted as "venomous old-men who are not only vengeful and mean-spirited but actually

cruel

(take pleasure in causing pain or suffering to others,) but show no concern about it".

.

.

Hezekiah's Prayer

.

14. Hezekiah (Ones who honor their allegiance to Israel's God) received (were given; were
presented) a book from the hands of Salt Lake's messengers and they read the book and sighed (beheld-them)  as if they had seen a great sight that was revealed unto them.  And they went door to door to circulated their book as a means to yoke even more people to the God ("lifestyle")  that Salt Lake's high-priests worship instead of (rather than) Jehovah.
.
.
.
.
.
.
.
15. So, Hezekiah (Israelites who enjoy a close bond with their God)  prayed unto Jehovah in order to say to (declare to; address; acknowledge; tell) Him……
.
Hezekiah's Prayer
.
16.  O Lord of Hosts, God of Israel who enthrones  cherubim* (individuals of sublime and celestial nature; "Israel's-Unifiers"; Guardians of "The Way") who have reached the final-
stage of self-development in order as a means to direct the world's attention to the curses  (expressed wishes for calamity and misfortune) Salt Lake has uttered (invoked) against you (Israel's people; rank and file Mormons), in order to divided-you (separated you into parts; disband you; disunite you; put all you at variance with each other; alienate you) for the benefit of every Mormon king (crowned head) who is guaranteed authority to direct the world's attention to a Kingdom (church) of Latter-Day-Saints who think they've "arrived" (achieved recognition; become famous; made the grade"; made it") by becoming "Shiny-Stones" of Melchizedek Priesthood authority, having in mind,  Melchizedek Priesthood Authority over the Heavens and Melchizedek Priesthood Authority over the Earth.
*

 Cherubim-biblical references to Cherubim are found in Hebrew and in Akkadian,  as a verb 
"kerub"

, meaning: to bless; to ride.
Cherubim

(plural) are often portrayed as celestial

mounts

(horses) who transported God and other heavenly beings.  Cherubim are often associated with

sacred vegetation

(holy sprouts; new growth; a new generation of people or things which are hallowed, consecrated and holy) unto God. We see cherubim and a flaming sword as guardians……..not the tree of life…… nor of  the gates of the garden…..but rather, guardians of  

"The Way"

(course; the way of life) leading to the Tree of Life.  It is a

"Way"

which is presumed to be 

holy

(sacred; closely-associated with God) but is protected and facilitated by cherubim. The cherubim in the "Holy of Holies" are protectors and facilitators of communion with The Almighty. Under the protective canopy of outstretched angelic wings upon the 

kapporeth

 (lid; cover) of the Ark of the Covenant, was the 

"Mercy Seat"

This is the locus of interaction between Heaven and Earth, i.e. "Communion with God".   Again…… the cherubim are

guarding

(protecting and facilitating) the 

"Way"

(course; opening for passage ) to communion with the Almighty.

.

.

17. Give ear, O Lord,  and listen (hear). Open your eyes, O Lord, and see. Listen to all the foolish words of Sennacherib ("One who sweeps away with a broom as a means to lay waste") has sent to insult the "Living-God".

.

.

.

.

18.  It's true that the Crowned heads of Assyria's  "Unparalleled celebrity, good fortune, and prosperity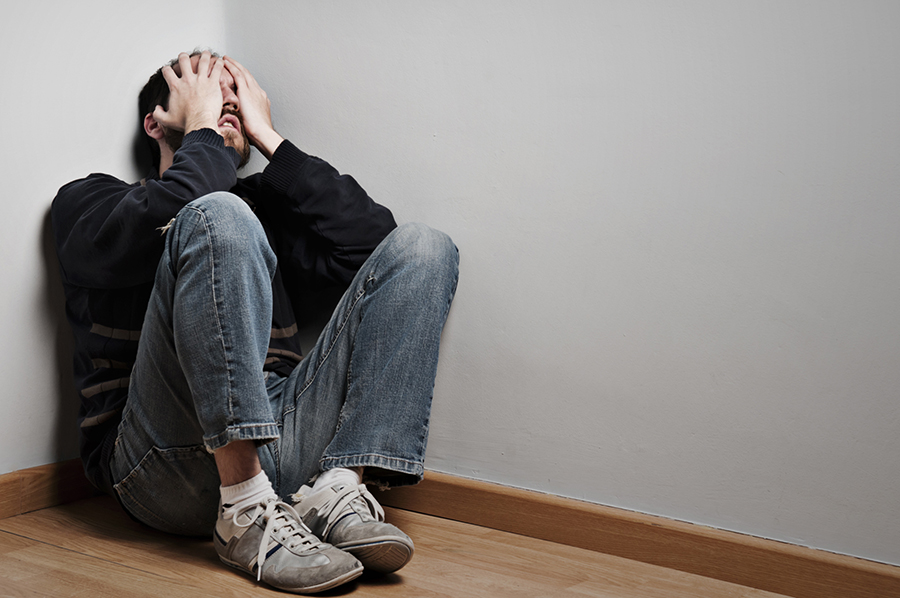 guaranteed thru unwavering loyalty to the Melchizedek Priesthood Organization" have ruined the lives of rank and file Mormons along with the life of every Israelite among the membership of the Mormon Kingdom (church). 
.
.
.
.
.
.
.
19. So, toss Salt Lake's Gods (idols; celebrities; crowned-heads; princes), into the fire  (onto the burn-pile)  because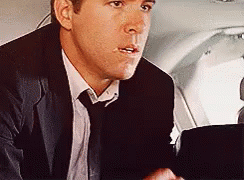 they are NOT Gods. They're nothing more than wooden (stiff) and hardheaded (iron-willed) creations of human handlers (public-relations hotshots), whose hope  (chance; wish; want) to become "Guarantors Of Confusion" is frustrated (disappointed; thwarted)!
                 Holy Crap!
.
.