1.

Woe

 (sorrow;  misery) to all Israelites who

go-down

 (fall; are brought down; descend) into

Egypt

(Mormonism's slave-culture) hoping for 

help

(guidance; assistance; aid; support; succor). They begin to rely on

horses

 (Melchizedek High-priests who are "leaping-for-joy") and they begin to place their confidence in

chariots

(three-man teams of Melchizedek high-priests acting on behalf of Salt Lake's authority; Mormon bishoprics) because of their greater number and rank.   These men 

set-themselves-apart

(identify themselves; distinguish-themselves)  by the sheer 

force

 (weight; strength; impact) of their 

reputation

(name; status; prestige), but they all refuse to

look-upon

(acknowledge) the "Holiness" of Israel,   but rather, they 

have-in-mind

(imagine) 

God

(Jehovah) as a

deity

("Supreme-Being") who requires "absolutely-nothing" of them.

.

.

.

2. But instead, they maintain (advocate; insist; emphasize; claim; assert) that they are wise (intelligent; skillful; experienced; sagacious; shrewd; artful) and can bring (cause) evil (sadness of mind; malice; evil-conditions) and have in mind (dwell on; focus their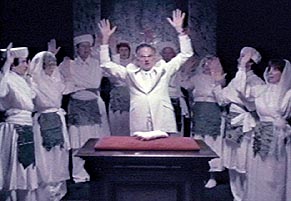 attention on) the words of men instead of the words of God (Jehovah). You must point (direct everyone's attention) to these thorns (rigid-thinking, hurtful, annoying Melchizedek priesthood appointees) who are rapidly springing-up throughout the Church Of Jesus Christ Of Latter-Day-Saints. They rise (advance; prosper; progress in business) because of (on account of) a house (family; bloodline; dynasty; lineage) of very wicked men and especially thanks-to (because of; on account of) surrounding (protecting; safeguarding) prophets,seers and revelators,  who  ordain (officially-establish; officially-prescribe; officially-enjoin) "works" (religious-practices; religious-rituals) of evil (profound-wickedness).
.
.
.
3.  But, Egyptians (Mormon taskmasters; Mormon slave drivers) are fallen (mortal; discredited; sinful; disgraced)  men and NOT Gods. Every single one of Mormonism's horses ("men
 who are "leaping-around for joy") is nothing but flesh  ("a Prick"; a worthless asshole; an annoying and obnoxious man who escalates his annoying and obnoxious behavior the more he is ignored; a "potz"; a "shmok";  a "Dick", i.e. from a "Dick's point of view"… (the world's greatest manifestation of manly power and potency") * except without any of that "pesky" (annoying; messy; troublesome) spiritual component. 
*

I'm not making this stuff up, folks!).
.
.
4. Indeed (if truth be told) "Thus saith the Lord" unto me, "Take refuge in the Ariah ("Light of Jehovah"; ar meaning: illumination-of; "lightning-of"
 & "Yah" which is the short form, i.e. nickname for Jehovah) and point (direct everyone attention) to providing shelter (cover;  expiation; atonement)  for newly plucked (recently-converted; recently-baptized; recently captured) generation of leaves (new-growth) to Israel's family tree (bloodline; lineage pedigree; dynasty). You (Israel's people; rank and file Mormons) are being convened (invited; summoned; called; proclaimed; chosen) to combat the work that is underway by this generation of Salt Lake's Melchizedek Priesthood Organization to establish (achieve permanent acceptance or recognition for) Salt Lake's false-shepherds (prophets and apostles)  just because of their calling (inner impulse toward a particular course of action, accompanied by conviction of divine influence).
Don't associate yourselves (become a member of; get mixed-up with)  Salt Lake's organization or those pointing (directing everyone's attention) to their kind (sort; type) of priests. They refuse to pay attention,  so (consequently), The Lord of Hosts has come-down (condescended; waived the privileges of rank) in order to mass (muster; assemble) His army for the sake of Mt. (abbr. for "the administration of"; "organization-of") Zion (Israelite's who've wandered for 40+ years in a  personal wilderness searching for Jehovah) and against Mormonism's regional and local "Princes-Of-Authority"……..
.
.
5. ……who are bent to the will of (subjugated to; true-believers of ;subordinated to)  Salt Lake's "chirps" (attempts to woo; mockery; insults; verbal-abuses; attacks)   So……….. the Lord of Hosts is surrounding (enfolding; embrace; encompassing; girding;  enclosing) Jerusalem
("teaching of Peace and Salvation")  as a means to protect the works of this generation of Israel's people  while pointing (directing everyone's attention) to  yet-another (a second, and much greater;  worldwide)  "PASSOVER" (temporary suspension of Salt Lake's curse; emancipation of Israelites from slavery in Egypt, i.e. Mormonism's culture of slavery.)  while  pointing (directing everyone's attention) toward deliverance (rescue; escape as if by slipping-away (miraculous means).
.
.
.
6. They (Israel's people) are returning (coming home; rebounding; coming back),  so that
Sons (heirs;  successors; descendants) of Israel's people needn't wait any longer to lead (guide;  expedite; hasten; straighten) the departure (deportation; exile) of Salt Lake's Melchizedek Priesthood circle (sphere; "milieu"; world; society).
.
.
.
.
7.  Indeed (if truth be told), during our Day (generation; era) Israelite (rank and file Mormon) men will begin to 
 despise (refuse; reject; disdain) Salt Lake's idols (icons; images; heroes) of silver (money; assets) along with Golden (shiny; sparkly; twinkly) idols (icons; images; heroes) who've been produced for all of you (Israel's people; rank and file Mormons) as part of their effort to condemn (disqualify; make-unfit; rule-out; exclude) every last one of your (Israel's people's; rank and file Mormon's) "holy-men"  (priests; ministers). 
.
.
.
.
8. Assyria ("The notion of guaranteed social popularity and financial security thru unwavering allegiance to Salt Lake's Melchizedek Priesthood Organization") will fall (collapse) by the "Sword" (penetrating "power-of-truth"). Nobody should (has to;  needs
to; is obligated to)  swallow (allow to pass down his/her throat) Salt Lake's Melchizedek Priesthood Organization and its "fast and loose" (reckless) disregard for Truth (facts; evidence). Salt Lake's "very poor" (disgusting; revolting) performance when it comes to "Telling-the-Truth" (providing facts; presenting-evidence) originated  (began) with the purposes and objectives of a great many Mormon-pioneer-predecessors to lay-waste-to (destroy; devastate; ruin; desolate) Israel's people so they might bring-forth (create; promote; generate; produce) an unmistakably "hollow" (blank; barren; vacant; exhausted; empty; vain) "air"  (spirit) among the seed (offspring;  descendants)  of Israel's people (rank and file Mormons).      
.
.
. 
9. And  Salt Lake's stronghold depends on presiding Melchizedek authorities who've turned aside from the "Right-Way". They are transitioning (changing from one condition to another; converting; transforming; morphing) Israel's people (rank and file Mormons) so they can lay hold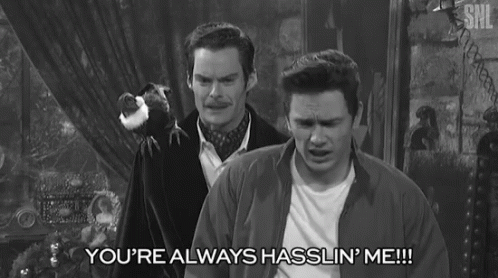 of (gain control of;  take-away) every Israelite standard (rule or principle used as a basis for judgment) in order to "Lord-Over" (preside-over; control) the overthrow (illegal and overt seizure)  of this generation. The Lord declares all this in order to prosper light (enlightenment revelations; the sacred-lot) for the sake of Israel's people in Zion and General Authorities hassling (pestering; nagging; hassling; harassing; badgering; troubling; annoying; hounding)  their people with regard to Jerusalem ("Teachings of Peace and Salvation").