9. So……. this generation of Israel's people can feel surprisingly justified and peacefully confident about dropping (ignoring; breaking;  abandoning) Salt Lake's covenant and turning-
the-tide (reversing the movement; dramatically change or reverse the course; ownership) of authority away from Salt Lake.
          ******************
For nearly two centuries, Salt Lake headquarters has exploited "authority" in order to puff-up (enlarge; magnify; benefit)  their "egos" along with their personal bank accounts.
Because of the words of Isaiah's indictment,  they (Israel's people) are better equipped (prepared mentally for a particular situation)….to pulverize   (utterly defeat; macerate; grind; crush) Salt Lake's "so-called" (inappropriately named; alleged; supposed) "Divine-Revelations".
.
.
.
.
10. Day and night (continuously; constantly; routinely),  Salt Lake General Authorities hide
 (cover-up; conceal; banish; put out of sight) any and all truths (facts; information; realities; matters) that are relevant-to (related-to; connected-with; appropriate-for) eternity.
****************
Rather…….. a steady (never-ending; continuous; invariable; perpetual; endless; 'round the clock) column of noxious (poisonous; lethal; deadly) Smoke (pollution; lies; falsehoods; misrepresentations; misinterpretations) is "Coughed-Up" by Mormon headquarters from generation to generation, fills (chokes; blows thru; suffocates)  Salt Lake's occidental (Western; foreboding; fearfully apprehensive; darkening; gloomy; unhappy; angry) skies (atmosphere; environs; culture). It spreads out from its source…….Salt Lake's headquarters in the Rocky Mountains……a desolate place, that no one will want to pass through any longer.     
.
.
.
.
11. Pelicans ("predators", who vomit-up and regurgitate barely-digestible food for others to eat) and Bitterns (highly secretive fowl, who can alter their appearance, at will)
now possess (occupy) Salt Lake City.  Darkness (evil; ignorance; disaster; death; a curse) has  spread (stretched) its chaos  (complete-disorder; confusion) and its deadly noose ( measuring-line; cord; rope; standard for judgment; rules and regulations) around Mormonism's neck (communion with God), worldwide,  along with its  plumb-line (weight of the balance; standard by which to measure everything) of desolation that virtually guarantees…………
.
.
.
12. ………….the termination (ending; conclusion; discontinuance) of real (actual; true; "Honest to Goodness")  revelation from Jehovah,  but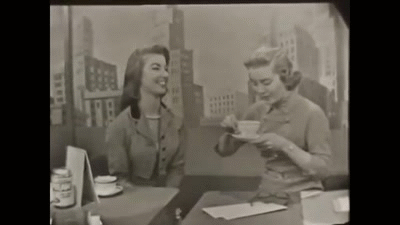 only nothing (emptiness; nothingness; nobody) can (is able; is permitted to)  feel quite "at-home" (comfortable; relaxed; content), there (at Salt Lake headquarters, in Utah). 
************** 
Salt Lake's messengers (ambassadors; enthusiasts) continue to call (ring your doorbell; invite; summon; accost),  but the old-fashioned (outmoded; outdated; antiquated) ways (worship-customs; traditions; habits) of Salt Lake's  princes (captains; commanders; prophets seers and revelators) have,  since long ago, been rendered defunct (lifeless; "out-of-commission"; dysfunctional; by-gone; extinct; inoperative).
.
.
.
.
13. Salt Lake's citadel (headquarters; fortress, always believing they occupy Israel's kind of moral-high-ground) is overrun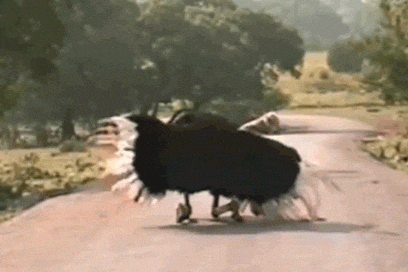 (invaded; infested; occupied; defeated) by thorns (vexing troublemakers; rigid-thinking-men projecting and promoting themselves), nettles (piercers; back-stabbers; shooters; pain-makers), and worse yet, families of thorns (thickets-of-thorns; tangled mazes of lineages producing nothing but fishermen who love to place hooks into Israelite mouths) throughout Salt Lake's sheepfold (Israelite swho love to heep pen; Israelite-fold; flock of Israelite sheep; worldwide rank and file Mormon congregation).  Salt Lake's entire stronghold (headquarters) has become a haunt (watering-hole; retreat; resort; hangout; exclusive social club) for jackals (men who perform menial/routine tasks; opportunistic men; symbols of loneliness, abandonment, and desolation) and a home for the daughters (pupils; devotees; "Apples of the Eye")  of ostriches (greedy and voracious Melchizedek highpriests), who are spiritually dried-out (beginning to split; desiccated;  blighted; withered).
.
.
.
.
14. Their "Mission in Life" is to coordinate (organize; systematize; arrange)  a "Rush" (onslaught; Push; attack;  "Blitz"; assault)  upon Israelites, having-in-mind (planning; hoping), to inebriate (confuse; mentally stupefy) them. These Laughing (contemptuous) hyenas (nasty Salt Lake scavengers) meet (come-together; concur) with each other and they meet with their goats (lecherous old men) buddies. Their chief concern is always for their own selves and satisfying their particular carnal-appetites.   They bleat (make their characteristic wavering cry;
summon; call) from time to time only (merely; just) to name (designate; commission) those who enjoy Salt Lake's wink (nod; sly signal; approval; secret-knowledge).   Salt Lake's "wink" is widely known among the Lilith's (night-specters; creatures of the night; unprincipled-men) of this world, and the "Human-Filth" (human excrement: small-things; triflings; "Bobkes"or "bupkis" (Yiddish) ; excreta of goats; "shivering-shit-balls") who are disciplined (apprenticed; coached; trained; tutored) by them. They are enjoying (celebrating) what they see (estimate; perceive; regard) as a justified (merited; (long-anticipated; much-deserved) rest (Sabbath; relaxation; holiday).
.
.
.
15. Therein,  (during their rest; during their Sabbath; during their relaxation; during their
holiday) fowl-predators (great-owls) who dart-upon  (spring-forward-upon) their prey (victims), build their nests and lay their eggs and in order to hatch them, these predators brood (hatch) them in their shadow (profile;  dark-image).
Therein, (during their rest; during their Sabbath; during their relaxation; during their holiday) every one of Salt Lake's falcons * (skilled-predators) hoards (reserves; preserves) mates (wives; female-partners) to be taken advantage of (owned;  lorded-over; masters of; exploited; used) in the future.
*

 Falcon–The falcon is the most common bird of prey in the world and is found on every continent besides Antarctica. Falcons are therefore known for their incredible hunting skills and being a ruthless, dominant predator within their environment.
.
.
.
.
16. Look-upon (regard; study; consider;  think-about; investigate; ponder) the words of this Book (Indictment; Scroll). The whole of it was initiated  (created; authorized; begotten) by  Jehovah and it is intended to help those who feel a natural-affinity (innate-attraction; inherent-likeness; hereditary-respect; inborn-
understanding) in their regard for (attitude toward) Divine-Authority. It is inspired          (motivated), in-part, because they've beheld (witnessed; seen; watched;  experienced; observed) Salt Lake's negation (denial) of authority with regard to themselves and with regard to their fellow-underprivileged   (disadvantaged) Israelites.
**********************
But, don't worry…………This (our) generation of Israelite people has not been left-behind (abandoned; forgotten; overlooked)…………… because  this is the way it works
(1) my mouth (organ of speech) issues orders (gives commands)
(2) But, the Holy-spirit (of God), has the power all by itself (acting alone; without help),  to gather-up (assemble; unite; bring-home; bring-together) my people (Israelites throughout the world).
Think about that. Nations spend millions of millions to  influence public opinion.people 
.
.
.
.
17. The spirit of God allots (gives; apportions)  to this generation of Israel's people, its unique share (portion; inheritance) of light (intelligence) as well as its unique (being the only one of its kind; unlike anything else)  power (ability to do something or act in a particular way,
especially as a faculty or quality.  The Spirit of God distributes to each Israelite his/her portion (inheritance) of God's light (intelligence; intellect; brilliance) according to an-eternal-measure  (a heavenly standard; a divine yardstick) throughout all eternity. Israel's people have inherited a portion of Jehovah's light (intelligence; righteousness) from one generation to the next. In this way……a significant portion (lot; share; part) of God's light (intelligence; holiness; goodness) dwells with Israel's people forever and ever.       
.
.
.
.
.