Prophecy Against Babylon
12. I (Jehovah) will "see to it" (make sure that)  enosh (ordinary men; ordinary fathers; ordinary-husbands)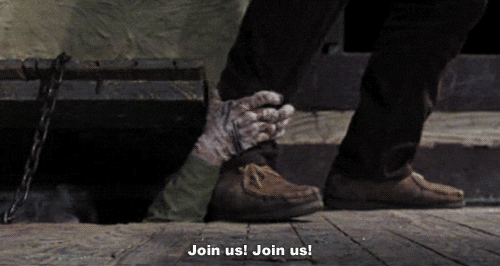 become rarer (more scarce; harder to find) than pure gold, while simultaneously Adam (hypocrites; fallen pretenders; dissemblers; deceivers; sanctimonious high-priests) will become more valuable (important; prized;  admired; cherished; in demand; respected) than the gold of Ophiyr (region famous in the Old Testament times for its fine gold). You must raise Israel's banner (flag; ensign; standard) upon the  Mountain (administration; government) that this generation of Salt Lake's leadership is currently destroying (corrupting; ruining).  Raise alot of  shouts (complaints; accusations)  against Salt Lake's leaders who are "Grasping-the-Heels-of" (tripping-up; trapping; grabbing; snagging; sucking-in; ambushing) Israel's people to "Enter the Gates" of (become one) of the "nobles" (Mormon royalty and volunteers who sacrifice the whole of their lives and resources to support Salt Lake's Prophets and Apostles). 
13. For this reason (because of this),  I (Jehovah) will cause the heavens (people with whom  I
 (Jehovah) "feel-very-much-at-home" ) to quiver with violent-emotion (be troubled; be angry; tremble with anger; be very disturbed) so I will provoke the "La-La Land" (fanciful state; dreamworld) of  Mormonism to be shaken (fall)  from the pinnacle (most successful point; the culmination) of its worldwide fame  and popularity because of the wrath of the Lord of Hosts and because of the day (time; era) of His burning anger has finally arrived.
14. Every one of Salt Lake's leaders will be hunted like Gazelles (conspicuous-prey). They will be regarded  (viewed; thought of)  as pariahs; (outcasts; Persona Non-Grata's; persons to be shunned for moral or social reasons; "lepers"). They are sheep without a shepherd and men who are unworthy (unfit; unqualified; powerless)  to convert; change-the religious belief) of anyone to their corrupt way of thinking,  so each of  them will run (flee; "make-a-quick-exit"; "take-the-money-and-run")  to the security of his own corrupt society (circle; comrades; troops; affiliation; brotherhood).
15. Every prophet, seer, and revelator,  of this Salt Lake generation,  will be is captured (caught; seized; arrested; put behind bars; put under lock and key). But,  to be sure, every one of them will be pierced (pricked; troubled; distressed; tormented; afflicted; plagued)  in his heart,  and every Mormon General Priesthood Authority of this generation will be crestfallen (in the doldrums; down-hearted; disappointed; disconsolate; dispirited; dismayed; down-in-the-dumps).   Every single one of them is felled (cut-down;  brought-down) by the sword (penetrating words of the "Mighty-Pen").
.
.
16. The hopes (aspirations; expectations; dreams; ambitions; plans) of Salt Lake's priesthood leaders for (with regard to; concerning)  their dependents (apprentices; underlings; lieutenants; proteges) will be "dashed-to-pieces"("smashed-to-smithereens"; wrecked; destroyed; shattered) before their very eyes and their houses (families; lineages; dynasties) will be looted (ransacked; sacked; raided; robbed; plundered)  and all their women (pejorative referring to "cowardly-men"; "weak-minded-men" ) will be ravished (carried-off; seized; snatched).
17. Behold (something surprising, but could have been predicted), the "Medes" (masses; common-people; rank and file; "Great-Unwashed"; multitude;  general-public), will become stirred-up (worked-up; stoked; excited; aroused; provoked) to oppose Salt Lake's high-priests and you must keep-in-mind (remember) that the Medes  (masses; common-people; rank and file; "great-unwashed"; multitude;  general-public) won't (can't) be bought-off (bribed; lubricated; influenced; gotten-to) by silver (money; riches) nor are they interested in gold (a-golden-shine; a-golden-sparkle; a-golden-twinkle) like Salt Lake's General Authorities.
.
* "All that glitters….." The original form of this phrase was "all that "glisters" (glistens) is not gold". The 'glitters' version long ago superseded the original and is now almost universally used. Shakespeare is the best-known writer to have expressed the idea that "Shiny things aren't necessarily precious things". The original editions of The Merchant of Venice, 1596, have the line as "all that glitters is not gold"
O hell! what have we here?
A carrion Death, within whose empty eye
There is a written scroll! I'll read the writing.
All that glitters is not gold;
Often have you heard that told:
Many a man his life hath sold
But my outside to behold:
Gilded tombs do worms enfold.
Had you been as wise as bold,
Young in limbs, in judgment old,
Your answer had not been inscroll'd:
Fare you well; your suit is cold.
.
.
18. And the seed (current-generation; descendants) of Israel's people will strike-down (deal-a-blow-to) the advantage (favored position and privileged-circumstances) of the Na'ar (heirs-of-Salt Lake's aristocracy). The fruit  (children) of Israel's womb will show-no-mercy (have-no-pity; have-no-compassion) toward Salt Lake's children (students; followers; devotees; dependants) because they have no regard (respect) for the silly (worthless) opinions of Salt Lake's idols ("heroes"; icons; celebrities; leading-men).
.
.
.
19. Babylon (confusion; misrepresentation; mix-up) is the jewel (precious-gem; precious-
stone on-the-crown) of every wicked kingdom in this world and it's the "pride-and-joy" (prized possession; jewel; wealth; "Apple-of-the-Eye") of Chaldeans (magicians; sorcerers). It exists solely to cause the overthrow of the  Jehovah's government.  The Chaldeans (Mormonism's magicians and sorcerers)  have in mind (hope to;  are determined to) Sodom (burn; blow-up; explode; incinerate; corrupt) Israel's people, then transform their blackened remains into Gomorrah (merchandise; commodities) to be all bundled-up-together (packaged; presented) in preparation for sale in the marketplace.
.
.
20. But, very soon, Salt Lake's priesthood leadership  will no longer inhabit (occupy) Salt Lake's church
headquarters as    superintendents (administrators; managers; directors; chiefs; governors; overseers) from generation to generation and Mormonism's false-prophets, seers and revelators will no-longer pitch-their-tents ("set-up-shop") among Israel's people.
21. And desert-creatures (God-forsaken men) currently "lying-in-wait" (intercepting; assailing;
pouncing; ambushing) Israel's people from Salt Lake City  and jackals ( toadies; yes-men) among their seed (offspring; heirs; posterity; spawn; successors) already (as-of-now; even-now) fill (occupy the whole of) their houses (lineages families) and devote their lives to lifting-up (boosting; promoting; advancing; building-up; endorsing) "Screech-Owls" (priesthood leaders blather repetitiously, all the time) while (at the same time; meanwhile)  "wild-he-goats"  (horny, unrestrained-lecherous men) are advanced  (raised in rank; promoted to high positions) by "leaps and bounds" (abrupt change; giant-strides; sudden-progress) while they frolick (play; cavort; enjoy-themselves; fool-around; let-loose; whoop-it-up; romp) with sexually-promiscuous Israelite women in the Salt Lake Valley.
.
.
22. Hyenas (creatures who do the "dirty work" for priesthood leaders who are higher-up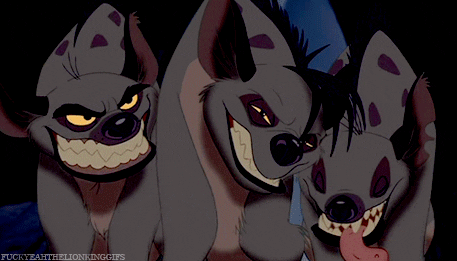 in the food-chain) will howl in some of Salt Lake's most imposing (impressive; awe-inspiring; stately; formidable) houses (families; lineages), but the time has arrived when Salt Lake's days are numbered (usefulness and life is nearly ended; is soon to die).