A Prophecy against Babylon
The name "Babylon" is derived from the  Hebrew root verb: babel– pronounced-baw-bel-meaning: to confuse; to bewilder; to misinterpret; to perplex.   The general notion expressed by babel is: to be unable to distinguish between vagely differing, even vagely opposing things. The word balel is associated with the famous "Confusion-Of-Tongues" narrative found in (Genesis 11:1-9) The Tower of Babel is described as a massive (towering) structure (organization; an organized body of people with a particular purpose) whose head (top-leadership; principal-command; top-ranking authority) reaches "into-the-heavens".   All this is the metaphoric language for a towering (preeminent; supreme) organization of Melchizedek High-priests whose head (top-leadership; officialdom; First Presidency) is deified (thought of as god-like; deified; "put on pedestals"; idolized ). The "Tower-of-Babel" was made of man-made (artificial; synthetic; mass-produced; manufactured) bricks (building-blocks) made of mud (a slimy mixture of earth and water) each of whom have been sundried (desiccated; robbed of moisture; robbed of life-giving substance).  Babylon's tower was not made from natural stones (caused by nature) like Jerusalem's Temple. Like in Babel's Tower, the "building blocks" (high-priests; clergy; ministers) constituting Salt Lake's Tower (Melchizedek Priesthood Organization) are "mud-bricks" slapped together in an "assembly-line" (production-line) fashion.   Discernment" (acumen; perceptiveness; insight; clearsightedness) is the capacity (ability; power) to distinguish between vaguely different and sometimes ambiguously opposite things. It was once an inherent (inborn; natural) characteristic of Israel's people (like curly-black-hair).   Israel's sojourn in  Babylon (confusion), has come at a high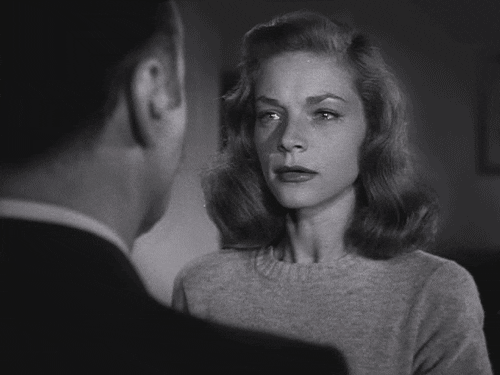 price.   Currently,  they are without  "discernment" (acumen; perceptiveness; insight; clearsightedness), so they are easily led into misinterpretation (mix-up; false-impression; delusion; error). This does not imply that they "walk around in a daze all the time" as one might conclude, but rather, because they can no longer discern (differentiate;  discriminate between vaguely different things), they are prone (vulnerable; liable) to "mixing-vaguely good and ambiguously evil things-up"……a very dangerous thing!   Thus, Israel's people are easily beguiled (hoodwinked; gulled) by unscrupulous high-priests who lie-in-wait (conceal themselves, waiting) to defraud them. Israel's people are at a huge disadvantage because they can no longer tell the difference between the righteous Israelites who are plainly telling the truth and Melchizedek High-Priests who are skillfully (adroitly; expertly) lying to them.
.
.
1. This is an Oracle (a vision;  a revelation) concerning Babylon (confusion; lack of understanding; misrepresentation; mix-up) that Isaiah, an heir of Amotz (alertness; attentiveness; sharpness; vigilance) saw in a vision,  involving (dealing with; having reference to; having to do with)  Judah (praise and gratitude toward Jehovah) and Jerusalem ("teachings of Peace and Salvation").
.
.
.
.
.
.2. Because Salt Lake's General Authorities exalt (aggrandize; dignify) themselves,  as if they are Israelite kings, this generation of Israel's people are now complicit (involved with Salt Lake in illegal activities and wrongdoing) because they permit
themselves to become  intoxicated   (drunken; Yiddish: "farshnoshket") on the spirit that Salt lake serves-up (distributes; dishes-out; doles-out; furnishes) to its Mormon membership.   Salt Lake's self-exaltation (self-deification) is proof-positive (final-corroboration; absolute-evidence) of its unparalleled (consummate) mass-seduction of Israel's people. Salt Lake's priesthood leaders dedicate their lives to summoning (luring; urgently-calling; beckoning) Israel's people to "Enter-the-Gates"  (join the ranks) of the "nobles"  (volunteers who sacrifice their lives and their resources) to support (reinforce) Salt Lake's Melchizedek priesthood Organization.
3. I am commanded to teach (instruct; school; educate) Israelites who are consecrated
(anointed; ordained) by Jehovah to do the difficult work of confronting (challenging; coming face to face with; dealing with) the tyranny of that is provoking God's anger toward Melchizedek priesthood leaders because they are exulting (feeling-jubilation; jumping-for-joy; thrilled) over the stolen (embezzled) birthright of Israel's people.
.
.
.
.
4. The sound of Babylon (confusion; misrepresentation; disorientation; mix-up) reverberates throughout the Rocky Mountains as a race (tribe; family) of Melchizedek Priesthood leaders (CEO's; commanders)  brags (bloviates; swaggers; blusters; gloats; crows) proudly,   proclaiming  (maintaining; stating confidently and forcefully; asserting) the conversion (transformation) of all Gentile (non-Israelite) kingdoms.  Salt Lake's priesthood leadership is desperately working to mobilize (marshal; muster; rally; mass; organize) the nations (non-Israelite people) of the world before (in anticipation of; prior to; in expectation of; ahead of; in advance of) The Lord of Host (Jehovah) mustering  (summoning; assembling) His own Israelite army (host; phalanx) for war.   
5. Plucked-out-of-obscurity (suddenly made conspicuous), Israel's people will cut-off (interrupt; intercept; disconnect) the power and authority of Salt Lake's prophet's.  Jehovah and His weapons of wrath are with them.    They are emerging out of obscurity (state of being unknown, inconspicuous, or unimportant) to utterly-defeat (wipe-out; overturn; lay-waste; eradicate) Salt Lake's false (bogus; deceitful; fake) prophets, seers, and revelators.
.
.
.
.
6. Salt Lake's leaders will, of course, Wail (lament; bewail; mourn)……because the "Day-of-the-Lord" is finally at-hand (within reach; imminent; impending)  even though Salt Lake never believed it would happen.   The "Day-of-the-Lord" is characterized by devastation (desolation;  destruction) to all of Jehovah's enemies………Jehovah always keeps His word!
.
.
.
.
7. As a result,  Salt Lake's hand (power; influence) goes-limp  (become-weak; is-impotent; is-
enfeebled) for the heart (motivating-force; incentive; desire; will of thinking and acting; motive; will and purpose) of every  Melchizedek High Priest is spotted  (discerned; detected; recognized; identified). 
.
.
.
.
.
8. The idols (heroes; icons) of Salt Lake's corruption (depravity; wickedness; dishonesty) have been intimidating (subduing; coercing; overawing; cowing) Israel's people so much that they're virtually gripped (grasped-tightly; captivated; controlled; dominated) by Church leaders in Salt Lake, not unlike a woman who is gripped (grasped-tightly;deeply affected; beset; convulsed; afflicted) by the "throws-of-labor". The men (husbands, fathers; sons; brothers; uncles) of Israel's people (Mormon people) have been systematically defiled (profaned; perverted; ruined) by their very own Priesthood leadership.  Israel's people will soon be aghast (thunderstruck; stunned; shocked)  when they realize (recognize; perceive; learn)  the real purposes of "Leadership-Training" (instruction; schooling; orientation) coming out of Salt Lake Headquarters.  It is specifically designed to fire-up (excite; arouse; galvanize; electrify)  Israel's people to abandon (desert; turn their backs on) Jehovah in order to serve Salt Lake's purposes.
.
.
.
9. Behold, the fierceness (ferocity; violence; savagery) of Jehovah's return (arrival;
restoration) and the outpouring of His wrath upon the foulness of Salt Lake's the prophets. These dreadful men are orchestrating  (coordinating; masterminding; conducting; engineering; choreographing)  the desolation (complete emptiness or destruction) of Israel's people by causing them to sin ("miss the mark") and engaging in subornation (instigating others to commit crimes) 
.
.
.
.
10. Indeed, (if truth be told), the stars (luminaries; celebrities; Mormon-General-Authorities), who point (direct everyone's attention) to their Salt Lake's authority are fooling themselves, as well as everyone else.  They don't  (won't; refuse to) reveal  (make-known; disclose; divulge)  the source (fountainhead; author; origin) of their light ("image of good fortune and prosperity").  They are false-prophets, seers and revelators enveloped (enfolded; completely surrounded) by the forces of darkness (evil; wickedness; sin; devilry). While they give lip-service to the coming "sunrise" (Millenial Day), they are unloading (discharging; dumping)  their foul excrement ( filth; waste matter) on Israel's people. Only Moonlight ("the lesser light that rules the night"; dimness; darkness) presides over their Convocations (conferences; meetings; assemblages).
11. My (Jehovah's)  punishment is upon Salt Lake's profanation (blasphemous-behavior) and upon the
perverse (degenerate; deviant; corrupt)  dominion of its self-centered high-priests and prophets who celebrate the "Power and Authority of Arrogance",  but I (Jehovah) will humble ("make mincemeat of"; "take-down-a-peg-or-two"; "cut-down-to-size") Priesthood leaders  who intimidate (frighten and overawe) Israel's people with their arrogant power and Authority.