16. Therefore, the Lord of Hosts is sending to Salt Lake's  "anointed-ones" (prophets and apostles) spiritual-leanness  (wretchedness; misery; impoverishment; shame) for beneath all their pomp (spectacle; pageantry; ceremony; solemnity; grandiosity), Jehovah has kindled (ignited) a burning consumption (depletion; desolation; dissipation) among them, while for Israel's people, he is providing light (intelligence; knowledge; enlightenment; clarity; explanation; clear-understanding; instruction) like a "Bolt-of-Lightning" (flash-of-insight; flash of inspiration).  
Suddenly, Israel's people (rank and file Mormons) are freed (liberated) from the grip of Salt Lake's idolatry (corruption; contamination; sin). "Tongues-of-Fire" (truth; "straight-talk"; utterances of God's spirit) soon begin to overwhelm (prevail over; conquer; vanquish; overthrow)  all the nonsense (craziness; ridiculousness; mumbo-jumbo) coming from Salt Lake's prophets.    Truth (straight-talk; the spirit of truth) will consume all of Salt Lake's briers (hedges; barriers)  and thorns (stiff and rigid-thinking Salt Lake appointees) within one single (extraordinary; exceptional; unrivaled; incomparable; unparalleled) day (generation).
.
.

17. And this  "Bolt of lightning" (flash-of-insight; flash-of-inspiration) will become Israel's source of light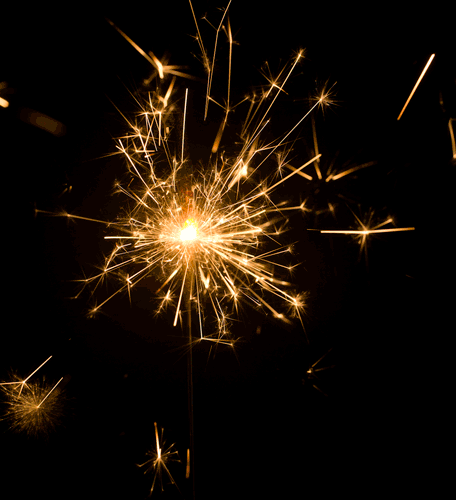 (intelligence; understanding; brilliance;  revelation), with regard to religious worship and devotion to God.  Because of this "bolt of lightning" (flash-of-insight; flash-of-inspiration) ,  Jehovah's Saints (holy-ones; angels; devoted-disciples)  will generate sparks  (intense-feelings) of their own that will ignite  (trigger; provoke) outbursts (outbreaks) of violent-emotion (anger) among Israel's people (Rank and file Mormons) and those outbursts  (sudden and violent release of anger) will consume (destroy; incinerate)  Salt Lake's briers (tangled labyrinth-of-interconnected aristocratic-lineages) and  thorns (stiff and rigid-thinking Salt Lake appointees) within a single (extraordinary; incomparable; unparalleled) day (era; period of time; age; generation).
.
.
.
18. Then,  it will consume the phony (bogus; false; fake) majesty of Salt Lake's thicket (labyrinth; maze; network; complex) of family-trees (pedigrees; ancestral bloodlines).   Their organized (systematized; correlated) vineyard of Melchizedek automatons (puppets; robots; clones) and their mundane (platitudinous; stale; trite) gospel (good-news; glad-tidings) have become trite (platitudinal; stale; tired; hack; boring; uninspired; warmed-over) as if the messenger and the message, itself,  are irrelevant ("beside the point").
.
.
.
.
.
.
19. While, the remnant (remaining-few) in Salt Lake's thicket (labyrinth) of  aristocratic
(high-born; blue-blooded; upper-class) family-trees  (pedigrees; lineages; ancestries; families) continue to play "Follow The Leader" ("Simon-Says"), the "Spoiled-Brats" (pampered-prophets and apostles; overindulged little boys) who are lording over "Mormonism's Rocky Mountain La-La-Land" feverishly (frantically) try to maintain (sustain; perpetuate; prolong; preserve) their public image ( appearance; community-facade; general-illusion; media-guise) of consensus  (harmony; unity) among Salt Lake's leadership.
………..but it ain't so!
.
.
.
20. Until now (up to this point; up to the present time) the subject (matter; prophecy) concerning  "The-Remnant-of-Israel" has been regarded as inconsequential (not-worth-mentioning; insignificant; irrelevant; unimportant; meaningless) by Salt Lake's priesthood leadership. But, as promised (prophesied) , Israel's people (rank and file Mormons) will escape (side-step; circumvent) slaughter at the hands of Jacob's-House (a Dynasty of frauds) as Salt Lake desperately urges (tries-earnestly and persistently to persuade) Israel's-people (rank and file Mormons) to lean-on  (trust; have faith in) General Authorities who they now know are seeking desperately (like crazy) to annihilate-them (wipe them off the face of the earth). 
.
.
.
.
21. Here's something you probably never imagined………The remnant (last-fragment)  of Israel's people will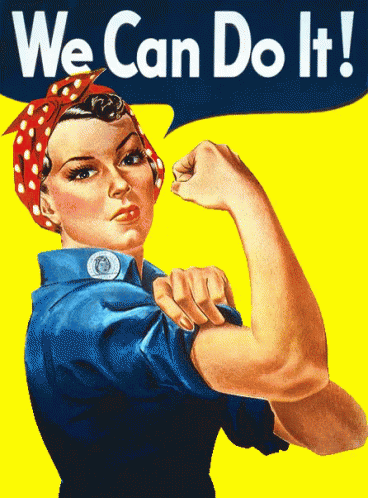 convert (re-educate; re-train)  the remnant (the-last-fragment; all that remains) of Jacob (a lineage of frauds, swindlers, and cheats).
.
.
.
.
.
.
.
.
.
22. Although Israel's people (rank and file Mormons) are as numerous as the sands of the sea
, only a remnant (last-remaining-fragment) of them will return (come home) to occupy the throne. The vessels (presiding high-priests into whom covetousness and greed are infused) among Salt Lake's priesthood leadership have ordained (officially-determined;  officially-decreed; officially-ordered) the overthrow (down-fall; defeat; collapse; demise; abolition; destruction) of righteousness (justice; goodness; uprightness). 
.
.
.
.
23. Because of the destruction (ruination) that Salt Lake has-in-Mind (has ordained; has secretly decreed) for Israel's people but in spite of the curse  that Mormon-General-Authorities have invoked upon Israel, the Lord of Hosts has  a "headstart" (advantage that someone already has before they start) in guaranteeing (assuring; fulfilling) the "redemption" (emancipation; salvation; liberation) of His vineyard (Israel's People) .
24. Therefore, thus saith the Lord of Hosts, "Don't be intimidated by what looks like Salt Lake's monopoly (exclusive possession or control) by  Assyria  ("The doctrine of guaranteed social popularity and financial security thru unwavering allegiance to the Melchizedek Priesthood Organization").  The authority  (dominion; jurisdiction) of Mormonism's Melchizedek Priesthood Organization reigns-supreme ("is the order of the day" ; rules; prevails; wears the crown; sits on the throne) over  "The-vineyard" (Israel's people) right-now (these days),  because it's  power and authority is wielded (brandished; waved-around) like a club (bludgeon; "nightstick") against you.   Salt Lake's customs (rituals; traditions; practices) of slave-mastery (task-mastery) are patterned (modeled) after ancient Egypt's culture-of-slavery ("servitude as a way of life").
25. For,  in a very short time, My (Jehovah's) anger will be actualized (dispatched; realized; put into effect; executed) and My (Jehovah's) wrath will fulfill My (Jehovah's) promise to destroy Salt Lake's plan for a  "Universal"  (Worldwide)  Mormon-whordom (LDS pursuit of idolatrous practices).
26. The Lord of Hosts will turn the whip (horse-whip; scourge; flog) against this generation of Salt Lake's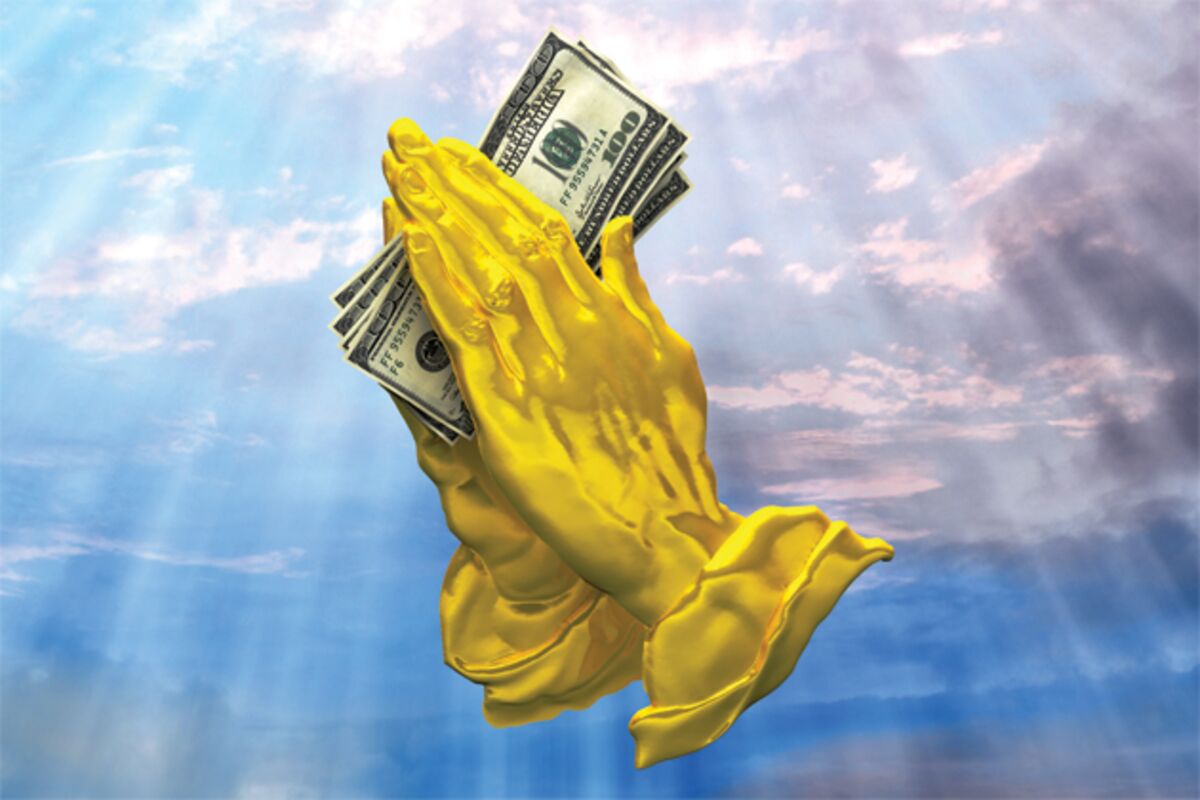 priesthood leadership with the same ferocity that He (Jehovah) has always struck-down (abated; abrogated; annulled; dissolved; invalidated; negated;  nullified; quashed, repealed; abolished) Midian ("men wet a kick out of judging; punishing and condemning)……..by laying-siege-to (blockading; beleaguering) their   Oreb ("business; commerce; economic interests) as well as any promise of everlasting  (non-stop; perpetual; neverending) Oreb ("money-making"; business-deals; commerce; economic-interest) that is wielded (waved or flourished as a threat; held; maintained as a weapon) by the West (Salt Lake City), and the current Salt-Lake-generation of men, who enthusiastically lift-up (elevate; promote; wave-around) the scepter (symbol of Power and Authority) conferred (presented) to them,  in order to implement and enforce the ways (customs) of Egypt.
27. And in our day, the "burden" (self-reproach; self-condemnation; shame; guilty-conscience) which Salt Lake has  placed upon your (Israel's) shoulders (inclination to accept that burden) will be lifted and the  yoke (control; check; limitation; restriction) that Salt Lake's priesthood authorities have placed upon your ( Israel's) neck (communion with God) will be broken (fractured; snapped) by Israel's people (rank and file Mormons) because Israel's people are "anointed"  (blessed; consecrated; sanctified)  to do precisely-that!"
.
.
.
28. Israel's people (rank and file Mormons) will fall upon (storm; assail; assault; attack) the house (dynasty; the line of hereditary rulers) of Salt Lake's General Authorities.   They reject (dismiss) the ruminations (speculations; reflections; theorizing;
thoughts; suppositions) offered by Salt Lake's General Authorities, because they do nothing but arm (mobilize; equip with weapons and power; protect) devotees (fans; enthusiasts; lovers; adherents) of the Chemosh (subjugation; conquest; seizure; takeover; invasion) of Israel's people.  But, in an ironic twist (radical change in the direction; unexpected outcome) that only Jehovah and his firstborn Heirs (successors; children) can fully appreciate, Israel's people (rank and file Mormons) will ultimately (finally; in the end) decide (judge; determine) the eternal fate (destiny)  of every one of Salt Lake's corrupt Priesthood Authorities.
29. Israel's people (rank and file Mormons) needn't accept the Faustian-Bargain ("Deal with the Devil") presented to (urged-upon; foisted-upon) them by this generation of Salt Lake's
priesthood leadership.  Salt Lake's offer (business-deal; proffer; proposition) begins with:
(1) a vigorous campaign (crusade; push; movement; operation) to achieve "name-recognition" (high-visibility; instant-recognition; fame) for you.   This is followed by
(2) This is followed by your elevation (glorification; exaltation) to mingle with the "likes" ("species"; breed) of Salt Lake's Rocky Mountain hierarchy.
In spite of this, throughout the Salt Lake Valley, uncertain (anxious; insecure) Mormon Prophets,  Seers, and Revelators continually huddle-together in an effort to remind each other of their protective alliance.   Salt Lake's so-called New (contemporary)  covenant is nothing but a "repackaged" (re-invented; resuscitated; reconditioned; refurbished) version of the " age-old (prediluvian; having existed before the Deluge) contract (commitment) between Cain (Adam and Eve's firstborn son)  and "Man's-Common-Enemy" (Satan; "the adversary;  Lucifer) The contract between Cain and Satan demanded (required)  "hero-worship" (idolatry) on Cain's part,  in exchange for Satan's protection and promise of prosperity. The "New and Everlasting Covenant" was  "conjured-up" (contrived; summoned) by a Sorcerer named  Joseph Smith and a loyal-phalanx of essentially (inherently; naturally; fundamentally; characteristically) "Money-Hungry Men" who were encouraged by Hell (Sheol; Hades; the Melchizedek Priesthood Organization) never question "The-Necessity-For" let alone "The Source-Of" a covenant that looks (sounds; feels) so much like a rival of (covenant competing for superiority over) Jehovah's Old Testament covenant with Abraham .
.
.
.
.
30. Raise your voices! , O daughters  (dependants; devotees)  of
Israel Listen-up!… Prick up your ears!… Be sharp!…. so that you may be estimated (reckoned; regarded) as  an Israelite ("Child who is Upright In The Eyes Of God")! Testify (bear-witness) of Him! Open your mouths (speak as prophets)  for the sake of (to-benefit; to-help) Israel's people (rank and file Mormons).
.
.
.
.
.
.
.
.
31. And get as far away as you can, from ambassadors (messengers; representatives) of Salt Lake's "dunghill" ("pile of Melchizedek high-priests who amount to "shit"). Salt Lake is passing-off (imposing; foisting; compelling Israel's people to accept; ramming down Israel's throat) their dunghill as if it is Christ's "Priests unto the Most-High".  Their Organization wreaks (unleashes havoc) everywhere, but especially in the lives of Israel's people throughout the world and it is done under the auspices (guidance; leadership; sponsorship) of Salt Lake's hellish (Hadean; demonic; satanic) Melchizedek Priesthood Headquarters in Salt Lake City, Utah.
.
.
.
.
32. You (Israel's people; rank and file Mormons) must testify today  (now; right now; immediately) concerning the corrupt priesthood leadership at
Salt Lake's highest-levels.  Their leadership is urging Israel's people (rank and file Mormons)  to rebel (mutiny) against Jehovah.  Their priesthood leadership is "shakes-its-fist" (shouts "Drek" which is Yiddish for "shit")  at the glorification (crowning)  of the daughters (veterans; citizens)  of Zion (a personal 40 year-trek thru a spiritual and emotional wilderness in search of "living water"). 
33. Behold, the garments of Salt Lake's prophets are stained with Israelite blood. So, the Lord of Hosts is lopping-
off  (cutting off; severing; getting rid of) Salt Lake's branches (daughters; pupils; apprentices; proteges) that love to terrify ( intimidate; bully; oppress; harass) along with branches (dependents) who tower (lord) over everyone.    He's cutting-them-down  (felling them; uprooting them) because they are…….by far……….the most deadly  (venomous; death-dealing; life-threatening)  serpents   (treacherous-priests who exploit a position of trust in order to betray it) to have ever emerged from Salt Lake's subterranean hell-hole ("Pit"; underground; netherworld; Melchizedek Priesthood Organization) just like serpents from their hiding place.
.
34. Then He'll cut-down Salt Lake's thicket (tangled network) of family-trees (bloodlines; lineages) with an axe (sharpened cutting instrument).  Have no fear…Salt Lake's experts (specialists; masters) at "whitewashing" (glossing over; concealing; hiding; covering-up; sugarcoating; exonerating)  criminals and their immoral activities,  will soon prostrate themselves before Israel's princes (royalty; tribal-leaders).