1. Who are those guys (Priests) coming from Edom (land of Jacob's twin brother, Esau, i.e. "Idumea" *)?    Yeh…those guys (Knuckleheads) …….with the
crimson (red inclining to purple) robes  (vestments; apparel;  raiment). 
***************
                  Salt Lake's "knuckleheads"  (stupid priests; "Nincompoops"; "half-wits") have separated (removed; set-apart) themselves from Bozrah  ("The-Sheepfold")…
*************
These men are………"sheep"……. just like you and me…..but…..they  want to be the "Bosses and the TV stars",  so they point (direct; counsel) every man (High-Priest)  to remain-in (never remove; hold on to; maintain-possession of; guarantee) his splendid priesthood robes (vestments; apparel;  raiment)
******************
Thus, as a group,  they are unchallenged (uncontested; undisputed), so  they can freely   (without restrictions or interference), mislead (misdirect; morally-corrupt) the people, in all their "greatness and glory."
*******************************************************************
They pretend (profess; allege; purport; claim) to represent Jehovah as  (in the role of) His chosen prophets and apostles, but secretly (behind the scenes; behind closed doors), they work (labor; minister; serve) solely (exclusively) on behalf of (speaking for; in the interest of)  their corrupt-brotherhood of priests (Salt Lake headquarters; the Melchizedek Priesthood Organization), lest (with the intention of preventing; to avoid the risk of)  something detrimental threatening their authority (dominion; jurisdiction).
I (Jehovah), who speaks in righteousness, am mighty to save (rescue; deliver; redeem).   
*

Idumea-

(red, signifying violence)

. The name Edom was given to Esau, the first‐born son of Isaac and twin brother of Jacob when Esau sold his birthright to Jacob for a meal of lentil pottage. The country which the Lord subsequently gave to Esau was hence called "the country of Edom," (Genesis 32:3) and his descendants were called Edomites. Edom, a
mountainous

(administrative; regulatory; executive; controlling)  country,  was called

Mount 

(abbreviated-administration of) 

Seir

("roughness"; devilishness"; hairiness"; Satyrs") and

Idumea

(worldliness), as well.

.

.

.

.

.

.

2. Why (how come)  the Red color of their Robes (vestments; apparel;  raiment) as well as their typical (customary; every-day; usual; model; distinctive) coverings (treacheries; double-dealings; infidelities; disloyalties; betrayals).

********************

It appears that they dress (decorate; adorn; bejewel; bedeck; ornament ) themselves in crimson robes,  so everyone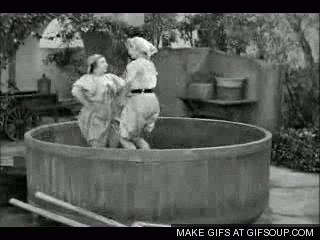 will think (assume; figure; suppose) that they've been treading in the wine press!
.
.
.
.
.
.
.
.
.
.
.
.
.
.
.
3. But, it is I (Jehovah), and no one else, who trods-the-wine-press ("crushes the grapes"; breaks-down the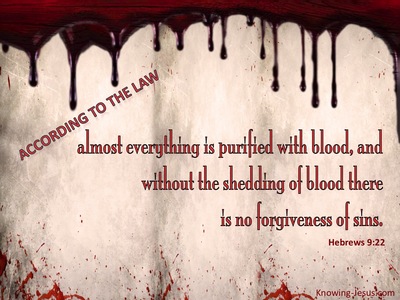 grapes; "carries-out the process of transforming grapes into wine").
******************
There is not one soul from among the Nations (Gentiles; non-Israelites) who is with me,  when I trample them (the grapes) in my anger, nevertheless, because of my wrath (indignation; fury; outrage; exasperation),  the strength & power (Holy-Spirit) I have as Israel's God, smashes the grapes under my feet,  and,  in so doing, the grape's blood (juice; liquor; essence; life) is sprinkled (scattered; splashed; spattered; projected) upon my garment, so that (consequently; therefore) my strength & power (spirit) as Israel's God can avenge (inflict a punishment in retaliation upon) every illegitimate High-Priest who is mocking  (mimicking; misrepresenting; counterfeiting) Me (Jehovah's authority).
.
.
.
.
.
.
.
4. For the "Day of Vengeance ("time for justice"; the age of retribution; the opportunity for revenge) has begun in
my (Jehovah's) heart (seat of affections and emotions) and the "Season for Upending" (turning upside down) Salt Lake's authority over my territory has arrived.
.
.
.
.
.
.
.
5. So I looked around,  but sadly…… there is not a  single man (Melchizedek high-priest) anywhere to help  (cooperate with; lend a hand to; assist) me or willing to be obedient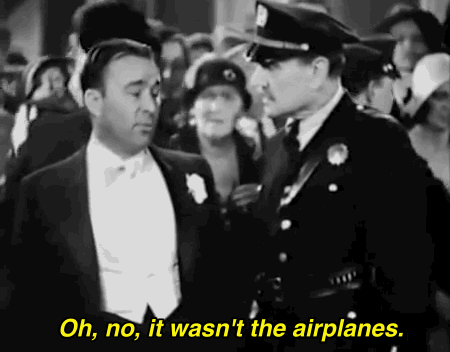 (compliant with my law or submit to my authority) among them (Melchizedek High-Priests),  nor were there any remotely "interested in" or "willing to" support (sustain) me,  so guess what!
*****************
My own "Arm" (forearm; female-posterity; female-strength might and power; female-seed) is doing the work of salvation for me (on my behalf; as my agents) .
My arm (forearm; female-posterity) themselves, coupled with my wrath (rage; fury; indignation) is all that is needed to sustain Me (Jehovah).
.
.
.
.
.
.
.
.
6. Because I (Jehovah) am very-angry ("really pissed-off"), I'm trampling (treating with contempt) the Nations (Gentiles; non-Israelites) and "My
Strength and Power as Israel's God" ("My-Holy-Spirit") is actually encouraging   (emboldening; spurring) the Nation's men   (Gentile's men ; non-Israelite's men ) to get really  "Tipsy" ("altered-in-consciousness"; addled; dazed; intoxicated; woozy; high; loaded; stewed).
*********************
 "My Strength and Power as Israel's God" ("My-Holy-Spirit") in conjunction with my wrath (anger; indignation) are fully capable of securing (saving; protecting; defending; safeguarding; guaranteeing) my position as the "One and Only"  (exclusive; unique) Lord of Israel's Kingdom…… thru (on account of; thanks to; by virtue of) the strong and victorious (royal; triumphant) bloodline (lineage;  family; dynasty; line of hereditary rulers) we (Christ and Israel-people) share in common.
.
.
.
.
.
Prayer and Praise
.
.
7. My Strength and Power (Holy Spirit) as Israel's God,  which is articulated (clearly and coherently described) by the written words of Isaiah causes (occasions; leads to; results in)  Israel's people 
marking (taking notice of; giving attention to; considering) the kindnesses (favors; good-deeds; mercies) of Jehovah….the very deeds for which He should be Praised (spoken of highly; honored; celebrated; applauded; glorified) because of all that He has done for….
(1) each one of us (personally) as well as the myriad of  (countless) "Good Things" that He has done for…..
(2) the entirety of "Israel's House (lineage; bloodline; family; dynasty; line of hereditary rulers) because of His tremendous compassion which is characteristic of His fatherly-kindness.
.
.
.
.
.
.
.
8. He (Jehovah) has "thought within his belly" (supposed; expected; believed; assumed; taken for
granted), Surely (what He is saying is true and He is  surprised that there is any doubt of this), my people (Israel)…particularly this generation of sons (scions; rightful-heirs; successors) descending from Israel's ancient ancestors will not be false (dishonest; hypocritical; deceitful) with me, because as far as they're concerned ("as they see it"; "from their humble view"; "in their book") I  (Jehovah) am  "Their-Personal Savior" ("Their-personal Redeemer"; "Their-personal deliverer";" Their-personal Rescuer").
.
.
.
.
.
.
.
.
9. Because of (through; by virtue of)  a lifetime of distress  (extreme anxiety, sorrow, or pain; grief; heartache; suffering; anguish) that a Savior (Son of God) endures trying to negate (oppose; countermand; neutralize)
 a whole lot of trouble ("a tight-places"; restrictions; limitations; straits; adversity).
*******************
 This kind of personal sacrifice is  required of (prescribed-for;  mandatory for ) a Savior  (Son of God; "Messenger-of-God"; Redeemer; deliverer; rescuer) to face and overcome  (successfully-deal with),  in order to turn (convert; transform; change the direction of; beseech) an entire generation of  people.
In a nutshell…a Savior must do the following:
(1) minister to (doctor; heal; help; serve) people consistently thru (by means of) love (affection; warmth; intelligence; light; feelings of fondness) much the same way as the rays of the sun, minister to the earth consistently by radiating  energy (vitality), in the form of  warmth (affection; caring; love; heat) and light (intelligence; illumination; brightness; brilliance; steady radiation that makes vision possible) from as far away as 93 million miles.
(2) Suffer from anxiety, sorrow, or pain because of other's distress (anguish, suffering; pain), so the "Angel" *(messenger; work; message; spirit) of the "Turn Of This (our) Generation" can rescue them.
(3) work (try; seek; labor) to lift (boost; brighten)  their spirits,
(4) strive (apply yourselves; seek; aspire) to carry (accept; be-patient-with; bear) them as a means to equip (prepare) them for the day (time; future; era) of an eternal (everlasting) yoke (partnership) with God (Jehovah). 
.
* 

angel-"Malak" refers to an individual who is sent for the purpose of conveying a message to someone or carrying out an order. A Malak does not report his own message. His significance derives not from
"who he is"

but from

"who his superior is"

. A Malak is a connecting link between two persons or groups and his specific functions range from that of a simple

messenger

(envoy)  to those of a fully empowered

ambassador

(accredited-diplomat)  sent by Jehovah.
.
.
.
.
.
10. For today's people rebel (provoke; resist) and they grieve (wound; hurt), having in mind (in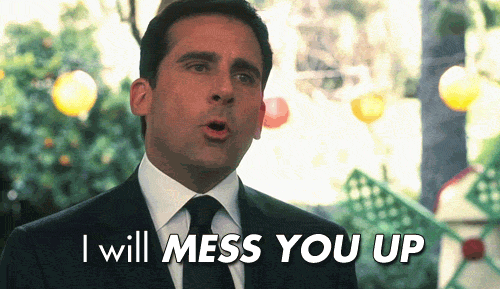 particular), the "Spirit of Holiness",  so that it  turns (changes; perverts; converts;  overturns) every way (step; course; action)  against them, as if "The Spirit of Holiness" is an enemy who is continuously fighting against them.
.
.
.
.
.
.
.
11. When they think-on (remember; recount) the Old Testament ("Good-Old") days of Moses's people,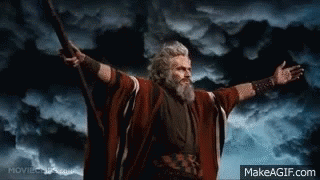 they wonder, "Where's  "OUR"  deliverer as they pass thru a virtual sea (ocean; plethora; profusion) of Salt Lake's chaos  (complete disorder and confusion).
********************
Where is "OUR"  (the latter-day) Moses (deliverer)?
Where's (whatever happened to) the "Spirit of Holiness" that used to be in our midst.
.
.
.
.
.
.
.
12. Where is He (Jehovah), who sent (extended) His glorious arm (power, omnipotence, might & strength) as (to act
as; to function as) the "right-hand" (rightful-power) of Moses, and magnify Moses's  Glory (honor; bravery; excellence) in the eyes of God.
***************
Moses's–right hand (rightful power) divided (separated; disbanded; broke-up; disunited; dichotomized; parted)  the "waters" ("Powers-of-Chaos") so that they could (would) not behave  (perform; act; function; conduct themselves) in their natural (normal; usual) way. Thus, Moses gained (achieved) for himself an everlasting name (renown; a mark).
.
.
.
.
.
.
.
13. We need someone to lead (conduct; guide; walk) all of us safely passed (beyond) the abyss (surging mass; depths) of Salt
Lake's Sorcerous (chaotic; evil; fiendish; creepy; "dark") Authority (dominion; Jurisdiction) like a horse galloping across an open (unobstructed) country, never once stumbling.
.
.
.
.
.
.
.
.
.
.
14.  Or like cattle (chattel; slaves)  as their authority (jurisdiction; dominion) proceeds  (flows in) a lush and unfenced valley (low area typically with a crystal-clear stream of "Living Water" running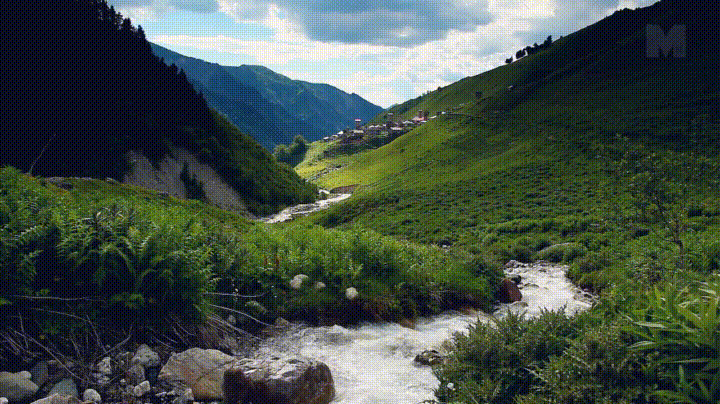 through it) amidst (bounded by; surrounded by; in the middle of)  Salt Lake's imposing (commanding; monumental)  mountains (administrations). The authority of God's spirit settles down in places such as these in order to give rest ("a footing"; a secure grip with one's feet; a foothold; a secure position) to this (our) generation.
***************
Thus (In this manner) Jehovah's authority (dominion; jurisdiction) has always guided his people (Israel) in order to make a great name (mark; brand; appellation; fame; distinction) with regard to Him (Jehovah).  
.
.
.
.
.
.
.
.
15.  Behold (see or observe something especially remarkable and impressive), an assurance from heaven and a vision (great-sight; revelation) from the "Dwelling-place (lofty-residence; abode) of Jehovah's "Holiness"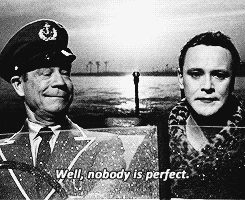 (Sainthood; Angelic-Nature) as well as Jehovah's glory (honor; magnificence).
*******************
Where's (whatever happened to) your (Israel's) authoritative zeal (great energy and enthusiasm)  in pursuit of a "just cause" (righteous conviction) and might (ability; power). Salt Lake headquarters requires (hopes; anticipates; expects) that the extent of your tenderness and compassion will be restrained (withheld).
.
.
.
.
.
.
.
.
16. Surely (?) , you (Jehovah) have fathered (sired; brought into the world; begat) this (our) generation through
(by virtue of the bloodline of)  Abraham, even though he (Abraham) didn't know (wasn't familiar with; wasn't acquainted with) anything about us, and neither did Israel (son of "The Old Testament Patriarch Isaac") know-of (envision; foresee; anticipate) anything about us, either.
***************
 You (Jehovah) are surely (without a doubt) the Father (source; sire; begetter; ancestor) of our generation…the redeemer (deliverer; rescuer) of our generation,  because of your eternal (everlasting) name (dominion; jurisdiction). 
.
.
.
.
.
.
.
.
.
17. Why (for what purpose) then,  do you suppose that men wander (err; turn; deviate; go astray) from your
 ways, Jehovah?
Why do men's hearts become hardened (calloused; toughened) so they are unwilling to revere (feel deep respect or admiration for) you?
As a result, they are unable to return (repent; change-course; reverse-direction; come-home;  return to you) and assist in bringing Jehovah's great blessing to their own people…………Yes………the tribe that has received its inheritance (birthright; legacy; endowment) from you (Jehovah).
.
.
.
.
.
.
.
.
.
.
18. For a little while (short period of time),  Israel's people ( "the Holiness of the Lord") were in possession of your inheritance (birthright;  legacy) but then Salt Lake's army of  "Dirty-rotten" (Inglorious; disgraceful) Bastards" (scoundrels; illegitimate-sons; unprincipled High-Priests) came along and proceeded to "gleefully" (exuberantly; triumphantly)   trample (pollute; defile)  your sanctuaries. (dwelling-places). 
.
.
.
.
.
.
.
.
.
.
..
.
.
.
19. Ever since ancient (Old Testament) times, we (Israel's people) have been your faithful people, but Salt Lake's
disciples (followers; subjects; proponents; devotees) have no interest whatsoever in letting you (Jehovah) rule over them though they proudly claim your name (dominion; jurisdiction).