Judgment and Salvation
1. I'm revealing myself to a generation of people who 've never asked (inquired) about me…….a generation of
Israel's people which has found (discovered by chance; started the ball rolling of stumbled-upon) the ways ("roads"; pathways) to my authority,  even though they haven't formally   sought (attempted to find) my authority.
.
.
.
.
.
.
.
.
.
.
2. I've been declaring "Here I am!……..Here I am!"   For One hundred and eighty-nine (189) years, I've been extending (offering; reaching-out) my hand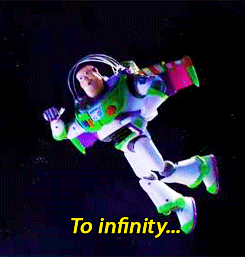 (power; spirit) to an obstinate (pigheaded; mulish; headstrong; stubborn)  Salt Lake  people whose high-priests walk (follow) in ways that are not- good (unsuitable; inappropriate), ….that is to say………..after (pursuing) their own imaginations  (fantasies; "flights-of-fancy"; "minds-eye").
.
.
.
.
.
.
.
.
3. ………a people who continually provoke (trigger; arouse) my anger and annoyance "right–under-my-
nose" (right in front of Jehovah; in my face; "gung-ho"). They sacrifice themselves to Salt Lake Headquarters in a garden (paradisical-setting)  and burn-incense (make "smoke"; invoke evil spirits ) circled around my (Jehovah's) sacrificial-altars as a means to offer-up (sacrifice; devote; dedicate) their lives and resources to Salt Lake Headquarters.
The sacrificial altars in Mormonism's one-hundred and sixty-four (164) temples are created by (made of; thrown together by) bricks (men concerned only with trifling or unimportant things) used in building.
.
.
.
.
.
.
.
.
4. Look at them (Salt Lake's presiding General Authorities), sitting upon their royal thrones surrounded by graves
(places of burial for a dead bodies; crypts; shrines; burial-pits; sepulchers; tombs) while bringing forth (producing) a generation of prisoners who are all patterned after them (Salt Lake's bricks; men concerned only with trifling or unimportant things used in building).
These self-proclaimed Rabbi's (masters; scholars;  religious-experts; professors) are the latter-day teachers to our (Israel's)  people.
Witness (Get a load of) them,  as they glory (take-delight) in themselves, and enjoy (relish; wallow; savor; revel in) the filth (corruption; unscrupulousness; excrement) of swine * (men who are ceremoniously unfit; unclean-men) and mud (slime; soft, sticky matter resulting from the mixing of earth and water) made from abominations (stinking-things; rotten-things; fetid-things). 
* 

swine– Throughout history, the pig has been an animal with a deeply fraught significance for Christians and Jews as well as Muslims. Why, for example, are Jews forbidden to eat pig meat at the same time Christians happily serve up ham for Easter? The answer may involve more than simply the biblical prohibition against Jews eating pork. If you understand the pig's symbolism, you can understand the complex and often tortured relationship between Jews and Christians, says French cultural anthropologist Claudine Fabre-Vassas.  In her book
"The Singular Beast: Jews, Christians and the Pig"

(Columbia University Press, 1997), Fabre-Vassas depicts the pig not only as a beloved figure in medieval and modern Christian households, prized as both a pet in peasant cultures and a source of delicious food, but also as a symbol of a hated figure, the Jew, of the very group that scorns it as unclean.
Fabre-Vassas argues that the cultural tension between those who did and those who did not eat pork helps set the stage for a murderous anti-Semitism.  The Jewish interdiction against the pig is first mentioned in the Old Testament. In Leviticus 11:27, God forbids Moses and his followers to eat swine "because it parts the hoof but does not chew the cud." Furthermore, the prohibition goes, "Of their flesh, you shall not eat, and their carcasses you shall not touch; they are unclean to you." That message is later reinforced in Deuteronomy. Muslims, who follow Mosaic law, inherited the prohibition.  Over the years, various explanations have been offered for the Old Testament commandment. The 12th-century rabbi, Moses Maimonides, court physician to the Muslim sultan and warrior Saladin, said the prohibition against eating pig meat was for health reasons as it had a "bad and damaging effect" upon the body.  Beginning in the 19th century, scholars offered a different explanation. In
"The Golden Bough,"

Sir James Frazer wrote that pig meat was forbidden because it had originally been an animal used for sacrifice. "All so-called unclean animals were originally sacred," Sir James wrote. "The reason for not eating them is that many were originally divine."
British anthropologist Mary Douglas, in her 1966 book
"Purity and Danger: An Analysis of Concepts of Pollution and Taboo,"

explains the prohibition as a problem of taxonomy: The pig did not fit conveniently into the Israelites' definitions of what a domestic animal should be (the cloven hooves, the failure to chew their cuds like cows). Animals like pigs that cross over definitions, Douglas argues, that crawl instead of walk or swarm instead of fly, defied the tribal need to create an intellectual ordering of the world. Disorder of any kind, Douglas writes, provided a frightening glimpse into the chaos inherent in the universe.  Later, another anthropologist, Marvin Harris, gave a decidedly utilitarian explanation for the taboo against pork, arguing in his 1974 book

"Cows, Pigs, Wars, and Witches: The Riddles of Culture"

that the prohibition was a response to the realities of nomadic life in the arid stretches of Palestine.  Harris points out that the pig does indeed wallow in its own filth and eats its own feces, but usually only under conditions of severe drought. Cows and sheep will also eat their own feces under extremely dry conditions, he adds.  But pigs require larger amounts of moisture than cows or sheep, he says, and are therefore difficult to raise in hot, dry climates: It was easier, in the end, to forbid people to eat something that they might long for. "Better then, to interdict the consumption of pork entirely," Harris writes, "and to concentrate on raising goats, sheep and cattle. Pigs tasted good, but it was too expensive to feed them and keep them cool."  Whatever the reason, the prohibition against eating pig meat became an identifying feature, a defining characteristic of Jewishness. And that, says Alan Dundes, professor of anthropology and folklore at the University of California, Berkeley, is precisely the reason that Christians not only eat pork but even celebrate it by eating it on holidays. "You distinguish yourself by not doing what others do," Dundes writes.  It was in the early Christian period, in the first century, that the great divide opened up between those who ate pork and those who didn't. Early Christians, then simply a sect among the Jews, were faced with the problem of distinguishing themselves. They did not circumcise their children. And they ate pork, the very animal that their fellow Jews avoided. What's more, where Jews, under biblical command, drained the blood of meat before they ate it, Christians symbolically drank the blood of Christ and ate His body through the sacrament of the Eucharist.  "There is virtually no religion that we know of that doesn't define itself with food," said Gillian Feeley-Harnik, a professor of anthropology at Johns Hopkins University and the author of

"The Lord's Table: The Meaning of Food in Early Judaism and Christianity"

(Smithsonian Institution Press, 1994).

 

.

.

.

.

5. All the "bricks" (men concerned only with trifling or unimportant things used in building) continuously point (direct everyone's attention) to the boastings (talk motivated by pride and self-satisfaction about their achievements, possessions, or abilities) of Salt Lake's presiding General Authorities
.
***************
They keep signaling (warning; indicating-to) you (Israel's people;  rank and file Mormons) by their actions of avoidance, to  "Keep away…don't come near me, for I am "holier than thou" (morally superior to you). 
These people like to give-off a lot of "Smoke" ("pollution; exhaust"),  but the burning smell (consuming-stench) of them,  as it gets into my (Jehovah's)  eyes and in my nostrils…..is the obsession to Salt Lake's Presiding leadership, day after day.
.
.
.
.
.
.
.
.
.
6. Behold, this indictment (formal-charge; accusation; summons) is written for my (Jehovah's) purposes. I
(Jehovah) will no longer remain silent, but rather, I will pay back (dispense-retribution) right into Salt Lake's lap.
.
.
.
.
.
.
.
.
.
.
.
.
7. On account of Israel's faults (liabilities; faults) as well as the culpabilities (guilt contracted by sinning) of Israel's forefathers (ancestors; predecessors), together (all at once)", saith the Lord, because they sacrifice humans lives upon (beginning with)  their mountain (administration) and among (in the company of; surrounded by) the  Salt Lake's hills ("high-society"; swells; "the upper-crust"; Melchizedek priests in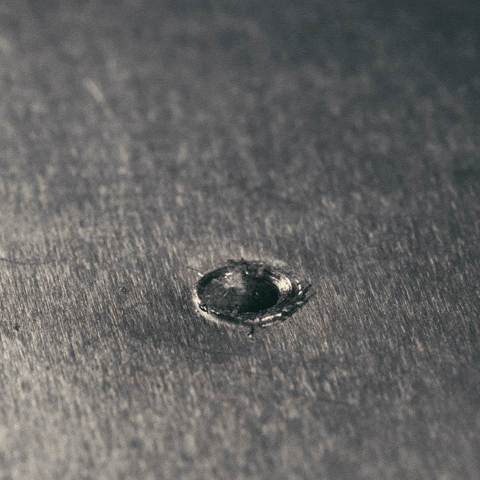 leadership positions). They scorn (reproach; look down their noses at) Me (Jehovah) so I am dumping (returning dropping)  "payment in full" (all the punishment due) for their former deeds, "right in their laps" (unexpectedly; suddenly)……………………..
                  They're screwed!       
,
8.  Thus saith the Lord, "Just like the  "new-wine" (must;  "transformation) that is produced from clusters
of grapes", he says, "You cannot destroy (wipe-off-the-face-of-the-Earth) clusters of grapes by crushing (squeezing; stompingupon trampling) them because each grape possesses its own "blueprint" (master-plan; design; pattern) within every cell  (including the cells of grape skins).
.
.
.
.
.
.
9. I am bringing-about (producing; causing; initiating) a departure (disengagement ) from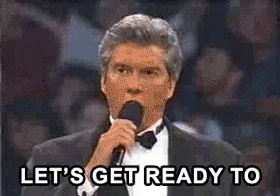 Mormonism among the descendants (posterity) of Jacob (Salt Lake's dynasty of frauds and deceivers) and those who support (champion) Judah ("Praise and thanks-giving" unto Jehovah ).
******************
These folks (people; souls) will occupy (establish; operate; fill; govern; possess) my "Mountain" (administration) and My (Jehovah's) chosen servants are the righful-heirs (inheritors; scions;  recipients) of it (my administration)……and there, they will remain (dwell; reside; live) forever.
.
.
.
.
.
.
.
.
10. The "Sharon" (plain country; Great plains) will be transformed into pasture (grazing
land) for my flock and……..
What,  today,  is the Salt Lake Valley (depths; recesses) of "Achor"(sorrow; sadness;  unhappiness) will become ground-zero  (
the focus"; the focal-point; the spotlight) for the breaking-forth (beginning; emergence) of "Light" (divine-revelation; divine-intelligence) for the benefit of those who seek Me (Jehovah).
.
.
.
.
.
.
.
.
11. But for those of you who've forsaken Jehovah or frankly, don't care (give a damn)  about Him, because they have-in-mind (want to control) the Mountain (administration) of "My Holiness",  while pointing
(directing everyone's attention) to Salt Lake's arrangement  (Melchizedek-Priesthood organization; religious-system) to accrue  (accumulate) a personal-fortune (bank accounts; assets; riches; worldly-wealth) while they point (direct everyone) to ensure  (guarantee; realize) their destiny (hopes for the future) thru the use of a "Covering" (phony-image of great-worth; "veil of illusion").  
.
.
.
.
.
.
.
.
12. I am destining (pre-determining; dedicating; choosing) all of you (Salt Lake
sycophants) for "The-sword" (desertion; loneliness; sadness; desolation; being laid-waste) and every last one of you is destined for slaughter (human-sacrifice).
******************
Ultimately, you will bow (surrender; submit-totally) to Israel's people because I called (invited; summoned) you (Salt Lake's disciples) but none of you bothered (made any effort)  to respond. I spoke to all of you ("True-Blue Mormons" LDS-stalwarts; LDS-loyalists) , but not a single one of you listened (paid-any-attention) to my words, but instead, you did evil in my sight (eyes; estimation; opinion) and you've chosen to engage in unlawful-activities and counterfeit-ordinances that displease me. 
.
.
.
.
.
.
.
13. Therefore, Thus saith the Lord,  God……Behold (witness something remarkable) My (Jehovah's) servants will eat (dine;  enjoy themselves) while Salt Lake's
minions (underlings; henchmen) will go-hungry (starve to death). Look…. My (Jehovah's) servants are  drinking (quench their thirst), while you (Salt Lake minions) go-thirsty (are dying of thirst). See……My (Jehovah's) servants are rejoicing, while Salt Lake's General Priesthood Authorities are "Put to Shame" (surpassed; struck dumb; humiliated).
.
.
.
.
.
.
.
14. Behold (witness something remarkable), My (Jehovah's) servants are singing for joy while Salt Lake's disciples (followers; adherents) are crying out in anguish (pain; agony; torment suffering) because of "The brokenness of their hearts * and of their spirits.
.
*."The brokenness of their hearts" Broken heart syndrome, also called stress-induced
cardiomyopathy or takotsubo cardiomyopathy, can strike even if you're healthy. (Tako tsubo, by the way, are octopus traps that resemble the pot-like shape of the stricken heart.) Women are more likely than men to experience the sudden, intense chest-pain — the reaction to a surge of stress hormones — that can be caused by an emotionally stressful event. It could be the death of a loved one or even a divorce, breakup or physical separation, betrayal or romantic rejection. It could even happen after a good shock (like winning the lottery.) Broken heart syndrome may be misdiagnosed as a heart attack because the symptoms and test results are similar. In fact, tests show dramatic changes in rhythm and blood substances that are typical of a heart attack. But unlike a heart attack, there's no evidence of blocked heart arteries in broken heart syndrome. In broken heart syndrome, a part of your heart temporarily enlarges and doesn't pump well, while the rest of your heart functions normally or with even more forceful contractions. Researchers are just starting to learn the causes, and how to diagnose and treat it.
The bad news: Broken heart syndrome can lead to severe, short-term heart muscle failure.
The good news: Broken heart syndrome is usually treatable. Most people who experience it make a full recovery within weeks, and they're at low risk for it happening again (although in rare cases in can be fatal).
.
.
.
.
.
.
.
15. Your (Israel's) name (authority; jurisdiction) will lead all of them (Salt Lake's minions; henchmen; underlings) back.  It will be as if it (your name; Israel's name) is some kind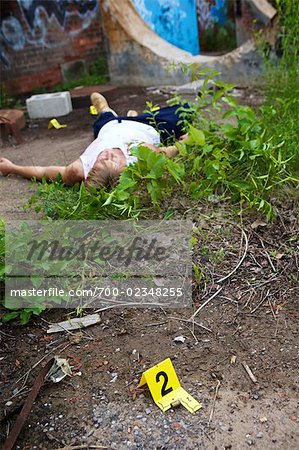 of curse (solemn utterance intended to invoke a supernatural power to inflict harm or punishment on someone) for the benefit of those who are chosen by Me (Jehovah) for He (Jehovah)  will, indeed,  see to it (make sure) that each of them (Salt Lake's minions; henchmen; underlings) meet with an "untimely" (premature; violent; unfortunate; unexpected)  death, while a-new (another; greater; more magnificent) name (authority; dominion; jurisdiction) will be given to each of Jehovah's servants.
.
.
.
.
.
.
.
.
.
.
16. Those who've, until now,  pointed (directed everyone) to Melchizedek High priests for a blessing within Salt Lake's worldwide Mormon Kingdom will soon be seeking a blessing from of "The God of TRUTH" (Jehovah) for themselves,  and this (our) generation of Israelites who've previously sworn a solemn Oath Of Allegiance to the General Authorities at Salt Lake Headquarters will abandon that
covenant then Swear an Oath of Allegiance  (commit themselves) to The God of TRUTH (Jehovah). Their former "trouble-making" (adversarial oppositional) ways will not only be forgotten (put-out-of-my-mind) but indeed (if truth be told; infact) they'll be virtually (for all intents and purposes) hidden (concealed; veiled)  from My (Jehovah's) eyes (observation; awareness).
.
.
.
.
.
.
.
17. Lo and Behold (a new turn of events, with the suggestion that although surprising, it was, in fact, prophesied), I (Jehovah) am creating a new (rebuilt; renewed; functional; crystal-clear; repaired; better) idea (understanding; conception; notion; interpretation) of heaven
(God's dwelling place) and a new (accurate; crystal-clear) understanding about the actual purpose of this  Earth (temporary/mortal  sphere)  where mankind has sufficient time and opportunity to transform his natural inclinations into permanent (unchangeable;  instinctive) behavior. So, the idea (desire; love; lust) to satisfy yourselves thru former things (addictions; obsessions; compulsions; bad-habits; circumstances) won't even enter your mind.
.
.
.
.
.
.
.
.
18. Verily (truly; certainly), you should be glad about this and rejoice (feel great joy or delight) forever and ever because of the additional blessings that  I am bestowing upon you (Israel's people).  For instance, look-at (observe; witness) what else that  I (Jehovah) have created anew, having in mind,  a renewed excitement and focus upon  "Jerusalem" ("teachings of Peace and Salvation") and the delightful people who always loved and respected Jerusalem.
.
.
.
.
.
.
.
.
.
19. I (Jehovah) not only take enormous delight in Jerusalem,  but I dearly love Jerusalem's people, too.  The sound of weeping and crying will never again be heard in (about; concerning) her.
.
.
.
.
.
.
.
.
.
20. Never again will infants (new converts) live (exist survive; thrive) for just a few days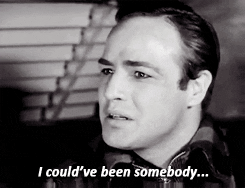 (short time) or will Israel's "Old-Men" (seniors; mature-males; "Elders") not be permitted to live-out (fulfill; bring to fruition; consummate; bring to realization) the purposes of their lives.
****************
The man who fails to reach (achieve) One Hundred (years of age) will be thought of (considered) as accursed  (under a curse; damned; doomed). 
.
.
.
.
.
.
.
.
.
21.  They will dwell (reign-over; be enthroned-in) the houses (lineage; bloodline; dynasty;
line of hereditary rulers) that they have helped to build and they will eat (enjoy; delight in;  luxuriate-in) the fruit (results; yield; harvest; crop)  of the vineyards they have helped to plant.
.
.
.
.
.
.
.
.
22. No more will they be expected to build (construct; establish) a dynasty over time, just so  another ( (someone else; some nincompoop; some jackass) to come along seemingly out of nowhere to live in (benefit from; enjoy; reign over) his dynasty, nor will they be required to plant (sow; scatter; generate; bring-forth) seed (children; offspring; posterity) just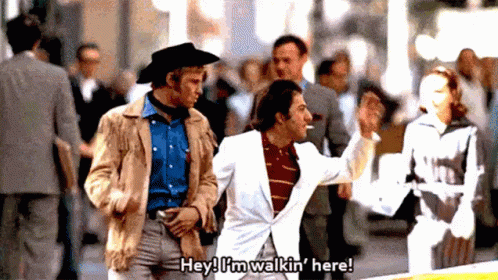 so another (someone else; a bunch of nincompoops; a bunch of strangers; a bunch of some jackasses) to come along and eat (consume; devour; swallow-up; incorporate; destroy) for the days (life: life-span) of my people will be as (just-like;  the same as) the days (life: life-span; life-expectancy) of a tree. The people who I (Jehovah) have chosen will enjoy the works of their own hands (power; efforts; labors).
.
.
.
.
.
.
.
23.  They'll no longer have to toil (work extremely hard or incessantly)  in vain (for nothing; for no-benefit-whatsoever) or bear children who are doomed to suffer misfortune, for they (Israel's people) and their descendants (posterity; progeny; offspring; scions)  are all blessed (made-holy; consecrated) by Jehovah.
.
.
.
.
.
.
.
.
24.  I will answer (address) their requests even before they call upon Me (Jehovah). Even before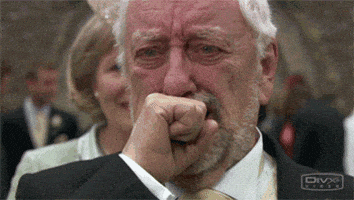 they are finished making their requests to ( praying-to; speaking to; beseeching; petitioning) Me (Jehovah), I will hear (respond to; bless;  acknowledge; answer) them.
.
.
.
.
.
.
.
.
25.  Wolves (predators; former-blood-thirsty Melchizedek Priesthood Authorities) and lambs (0 to 12 months old baby sheep) will feed as-one (just alike; all the same). The Lion (Judah's people) and the Ox (castrated local and regional Priesthood leadership of
Mormonism) will eat straw together…..
******************
While the serpent (Salt Lake's sly and treacherous Melchizedek Priesthood Organization) will eat Israel's dust ("shit"; rubbish; filth; dirt).
********************************
It (Salt Lake's corrupt Melchizedek Priesthood Organization) will no longer have the power and authority to harm Israel's People nor will they ever again be able to destroy (counterfeit; supersede; supplant) My (Jehovah's) Holy (consecrated; sanctified; blessed; sacred) Mountain (administration).