Kar is a noun, meaning "plumpness". It refers to a ram (battering ram; as fully-grown and fat). It is used to denote a leader of a flock of sheep because of its relative size, weight or strength, compared to the rest of the flock. Typically, the term "lamb" is considered a term of endearment .e.g. "my little
sheep" or "little lamb" . These suggest the special care and protection of deity for the person(s) bearing the name "Lamb".  In this context, kar indicates not just sheep, but in fact, a special kind of strong, courageous, spiritually mature sheep.
Sheep have been symbols in the worship of God throughout the ancient Middle-East. They were the most important and most common domestic animal and were frequently used as substitutes for human sacrifice. "Kar" refers to a mature-sheep that is prepared to defend or act as a guard for his fellows. A "Kar" may also function as a "moving-force" against a stubborn and entrenched obstacle (system; "Mindset"), thus a "battering ram". "Kar" denotes a captain (commander) of Israel's people (rank and file Mormons).
.
.
.
1. An Israelite captain (battering-ram) has been sent to the Mormonism's religious elite (ruling-aristocracy) who reside in the Rocky Mountains. Salt Lake's "ruling-elites" officiate (preside; are in positions of authority) throughout the labyrinth  (network; complex; web; entanglement) of Melchizedek priesthood leaders, from the top to the bottom.  Thus, Israel's Captain's  (Battering Ram's)  express (designated) purpose is to bring dignity (majesty; grandeur; nobility) to the daughters (veterans; doyens) of Zion ("a personal 40-year-long wandering thru an emotionally barren or spiritually desolate life").  
.
.
.
2. The daughters (doyens; veterans; citizens) of  Zion, are like birds fluttering around the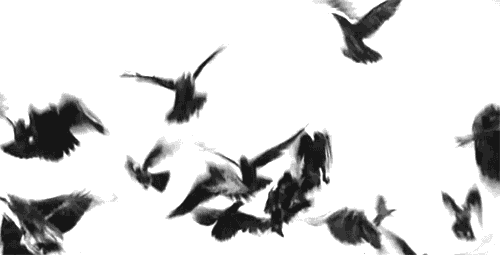 ir nest (home;  safety and security of their lawful residence) because they've been thrown-out (dethroned; deposed;  unseated; overthrown; ousted) by Moabite's  (illegitimate Priesthood Authorities) who've made a Faustian-Bargain ("Deal-with-the-Devil"). Moabites (illegitimate Priesthood Authorities) lead (are in charge and command of) the annulment (nullification;setting-aside; overruling) Jehovah's covenant with Abraham, so they can gather-up this generation of Israel's people (rank and file Mormons) so as to engage (involve)  them in idolatrous worship of the  Ba'al (title; ownership)
.
.
.
3. Salt Lake's prophets are fulfilling (achieving; attaining; actualizing; realizing) nothing more besides  (only; unquestionably) their own selfish purposes. But,……sadly, they are also masterminding (planning and directing an ingenious and complex scheme) that will guarantee their own judgment (punishment; doom; condemnation; death-warrant). They characterize (regard; view) Israel's people (rank and file Mormons) as "Dark" (ignorant; obscure) spirits milling-around (circulating in a confused or disorderly manner) in the midst of Salt Lake's  sunny ("smiling"; cheerful) religious presentation ("Dog and Pony" show) designed to convince Israel's people (rank and file Mormons) of Salt Lake's legitimacy.   – They are, in fact,  exploiting  (capitalizing-on) Israelite people's (rank and file Mormon's) natural (innate;  inherent; inborn) "Love-for-God" to divert-attention (mislead; misdirect-attention) of the people away from their own  diabolic (malevolent) priest-craft (pretense of priesthood) that governs the whole deviant (aberrant; shifty) Salt Lake leadership. They are exploiting (using)  you (Israel's people; rank and file Mormons) as a cover (pretext; justification; disguise camouflage) for their damnable (devilish) activities.
.
.
4. Salt Lake's exploiters are sojourning (catching a break; living; staying; vacationing) with you (Israel's people; rank and file Mormons) subsequent to their withdrawal (apostasy; departure)  from Me (Jehovah). They believe that You (Israel's people; Mormon people) provide the most believable (plausible; credible) pretext (justification; excuse) for their immunity (protection; freedom; exemption) from punishment and they hope to  never have a  show-down ("face-off"; confrontation)  with the destroyer (dealer-of-destruction).   In spite of this, Salt Lake's emphasis  (accent; focus) on chaff (worthless-stuff; rubbish; junk; nonsense) will be done away with (gotten-rid-of)  and Mormonism's  priesthood idols (godlings; icons; heroes;  darlings; celebrities) will disappear, once and for all, from the face of the earth.
.
.
.
.
5. Someone emerging from David's (Love's) tent (dynasty; family lineage; sphere-of-influence) will reign over this generation of Israel's people , in truth (uprightness; honesty; integrity) and will that someone will seek for justice (fairness; impartiality) and swift punishment.
TENT – Since a tent and its inhabitants form a unit, a tent can be filled with good or evil forces; and within a tent's sphere of influence and activity, a person's destiny is affected. The tent can impart to anyone who enters it a condition corresponding to the respective forces that control it.   Statements like,
"The light of the wicked is in their tent."

(Job 18:6) provides the transition to this idea.

.

.

.
6. We've had enough boastful-talk (shuck and jive; "Sweet-Talk"; pretense; swaggering)  from Moabites  (illegitimate-priesthood-leaders), the overweening (smug; cocksure) hubris because of their conceit (narcissism; vanity; egotism) as well as their insolence (audacity; presumptuousness; contemptuousness). This generation of Salt Lake's priesthood leadership is NOT "Upright In The Eyes Of God", i.e. They are not Israelites!
.
.
. 
7. So, you have to understand that Moabites (illegitimate rulers) only mourn for other Moabites (illegitimate rulers). But they also mourn for the ruined (bankrupt; failed; broken; ruined) pillars (claims; underpinnings) of their own Salt Lake Fortress (Citadel). It authorizes (endorses) false prophets to reign over this latter-day Israelite generation. Indeed (if truth be told), The Salt Lake Fortress smites (strikes with a firm blow against) the entire population of the world .
.
.
.
8. Actually, Salt Lake's "Field-of-Operations" (enterprises; transactions; undertakings) are controlled (run; managed; directed) by a despised (repugnant; offensive; disgusting)  vine (lineage; bloodline) of overly-perfumed (strangely-flowery-smelling) "skunks" who have a natural-musky (ignoble) stench and prefer to hunt at night (under cover of darkness). Their genetic-origins spring (emerge)  from a family (lineage; bloodline) that badgers (pesters; harasses; tormentors; hounds; nags)  and, whose most-aggressive males have become Ba'als (lords; masters; owners) over Israel's people (rank and file Mormons) in order to break-down (dismantle; pull-down; pull-apart) every one of  Israel's principle-plants (reigning-bloodlines; royal-lineages; finest-bloodlines; ruling-families).