8. So, don't waste another minute fantasizing (considering; contemplating; indulging-in-day-dreams; living-in-a-dream-world) about  Mormon-Temples (places where Israelites pledge themselves and their resources to Salt Lake)  and what the leadership ("Pharoah") of this generation of Salt Lake's priesthood Organization claims to have produced for the benefit of Israel.  They're not interested in truth, (truthfulness; candor; varsity; correctness) because the truth would set Israel's people (rank and file Mormons)  free.  Salt Lake  "Can't-Tolerate-That",  so they focus everyone's attention on an "image-of-happiness" after which Salt Lake wants Israel's people (rank and file Mormons) to model themselves. "Cocksure" (presumptuously and arrogantly confident)  that whatever comes out of their mouths is received by Israel's people (rank and file Mormons) as "the truth", Salt Lake bombards (blitzes; pounds; assaults; besieges; harasses) Israel's people  (rank and file Mormons) with
heartwarming images ("stories"; "Make-Believe"; illusions; fantasies; daydreams; mockeries; mimicries; pretences) of "happiness", even so far as to alter (modify) the correct (accurate; true)  interpretation (understanding; definition) of the  Hebrew term Basar" (gospel; glad-tidings; "fresh-News; breaking-News"* from the battlefront) for a decidedly "warmer and fuzzier" but more mystifying (misleading; deceptive; enchanting)   "Plan-of-Happiness".
*

  "Breaking-News" – The root verb 
בָּשׂןמפַר

 bâsar (Strong's #1319, x26) is used for bringing or carrying fresh news generally from the battlefront. The messenger was usually "fresh-faced" or "flushed" from his arrival and the news was usually "good", though its first use in 

1 Samuel 4:17

, using the participle of the verb 

מְבַךֵּר

 mebhassêr, is of a "messenger" bringing the bad news of family and national slaughter to Eli. Similarly, when David is about to hear of Absalom's death in 

2 Samuel 18:19-20

 Joab tells Ahimaaz, who interprets the news as good because "the LORD has avenged him of his enemies", to delay sending the news.
 From this idea of bringing "fresh breaking news", good or bad, the pallor of the messenger himself lends the idea "being fresh, full of life, rosy-cheeked" giving rise to the derived noun, 
בָּשׂןמפָר

 bâsâr, which means "flesh" or "skin" as that which is carried on the bodily frame and that which is flushed with colour. Thus 

בָּשׂןמפַר

 bâsar speaks of the immediacy of fresh tidings which the hearers no doubt would hope were "good news" but which the word requires describing explicitly as "good" as the news-carrying itself only implies its freshness, not necessarily its content.

(Verse #8 continued)

According to the proverb (pithy saying stating a piece of advice) "Wickedness-Was-Never-Happiness" alleged to have been coined by Mormonism's "BOOK-OF-MORMON" prophet, Alma,  Salt Lake's presiding authorities, themselves, are not qualified (worthy; eligible; fit; deserving) to enjoy "happiness" ("a sense of well-being").   Truth (light; knowledge of eternal-reality; honesty), which creates an environment in which "happiness"  ("a sense of well-being") may develop,  is nothing but a "gadfly" (pesky source of annoyance) to Salt Lake's priesthood leaders.  They've "lied-to" (misled; deceived; deluded; fooled; duped) you (Israel's people; rank and file Mormons) because "happiness" ("a sense of well-being") is actually a manifestation (proof;
sign) of "goodness".     "Happiness" is not had (attained (experienced; enjoyed; felt; achieved) without cause (goodness). So,  Salt Lake must alter the thinking of Israel's people (rank and file Mormons) by cajoling  (sweet-talking) them into "Pretending" (making-believe; "faking") "Happiness" (a sense of well being) so everyone will watch (observe) them and imitate their behavior.  But, the truth is nothing like the "Pretence" (make-believe; "fakery"; misrepresentation; mockery) Salt Lake is spreading  (exhibiting; circulating). 
.
.
.
9. During our era (during our generation) Salt Lake's most powerful Crime Family Organizations (syndicates; cabals; circles; oligarchies;) appear more and more like a dark and dreary God-forsaken thicket (bunch network) of families……..matching (paralleling; comparable-to; rivalling) the degree (extent; severity; measure) to which Salt Lake's priesthood leaders have forsaken Israel's people (rank and file Mormons) . Because of the arrival (appearance; advent; homecoming; destiny) of Israel's descendants (successors; scions; seed; children; descendants), Salt Lake's cult (religion; school) is devastated (wasted; desolated).
.
.
.
10. But, you (Israel's-people; rank and file Mormons) are not completely "off the
hook" (blameless;  free of responsibility; exempt)…… because you've allowed yourselves to forget (dismiss-from-your-mind; consign-to-oblivion) the God of your salvation and the cornerstone (foundation; linchpin) of your strength (advantage; stamina; backbone). You rarely make-mention-of (remember) Jehovah's word (commandment; instruction; Torah) anymore concerning "uprightness" and "honesty".   You've enthusiastically allowed yourselves to be seduced (co-opted; beguiled) by a plantation (colony) of charming (alluring; captivating) Salt Lake high-priests and a foreign (strange; alien; non-Israelite) vine (dynasty; line of hereditary rulers; lineage; bloodline) affiliated-with (connected-with; beholding to) "the-Adversary" (Satan; Lucifer). 
.
.
11. Since the day you are planted (baptized; established) you've been repeatedly misled  (deceived; deluded; fooled; hoodwinked).   A search for your family ancestry (family or ethnic descent) is an abomination to Me (Jehovah) because it only serves to justify (legitimize) Salt Lake's wall (class-distinction; aristocracy; snobbery; presumptuousness) which wouldn't be possible  unless Israel's people (rank and file Mormons) are subjugated (enslaved; "subordinated") to Salt Lake's Melchizedek Priesthood Authorities. This is a time of great sorrow for rank and file  (Israelite) Mormons.
.
.
.
.
12.  Oi, vai ! (Dear me; alas; expression of dismay or hurt) … the sound  of a multitude of people gathering together  to make much of themselves (deify-themselves; exalt-themselves), as they point (direct attention of) Israel's people (rank and file Mormons)
toward death ("Hades"; the abode of the dead) thru (by-means-of; in-consequence-of; using) sorcery (the practice of black-magic; black-arts; enchantments; spells).  They are pointing (directing the attention) of Israel's people (rank and file Mormons) toward Salt Lake's General Priesthood Authorities as the "nails" (hooks; pegs) upon which Israel's people, i.e. rank and file Mormons, must depend,  so a  great crowd of these Salt Lake men is rushing (storming; charging; assailing)  Israel's men (rank and file Mormon men) with  waters (Sorcery; black-arts). They make-a-lot-of-noise (roar; make-a-lot-of-commotion) as if (as would be the case if) they are Israel's only hope.
.
.
.
13. Turning themselves into a  Criminal Organization (crime syndicate; Mormon Mafia)
with raging (violent; turbulent) waters (incantations; Dark-Arts; magic-spells; sorcery)  they multiply (make-much-of; increase; make-a-big-deal-of) themselves, while they point (direct the attention) of Israel's people (rank an file Mormons) toward  Hades (the abode of the dead; the gates of death), as the power of sorcery flows from Salt Lake headquarters. They make a lot of noise, but stand rebuked because they are pretending to be Israel's seed (offspring; scions)  so they raise (hoist; publish) an "ENSIGN" (monthly magazine) from a remote (unresponsive; unfriendly; detached) place.  Their words are like chaff (worthless-stuff; garbage; rubbish; junk; crap), but they are lifted-up,  only to be blown away (bowled-over; overcome; defeated; overthrown) by the wind (spirit of God) and like tumbleweed carried-away by a whirlwind (tornado; tempest; cyclone)………   
14. ……..in-time  (early enough)  to intermix (jumble; mix up in a confused way) good and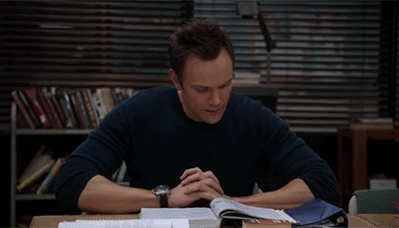 evil together. And behold (something unexpected, but could have been predicted)…. trouble  (difficulties; problems) because of an interruption (a-disruption; a-discontinuance) in plowing (carefully studying; turning things up-side-down; digging-deeply; making-inquiry; searching-completely). There is no one among Priesthood leadership to carry out the plunder (devastation; violent acquisition of property)  coming to (determined for)  Salt Lake's seed (offspring progeny; followers) and a loss of inheritance for preying-upon our latter-day generation of Israel's people (rank and file Mormons).
)