1. And during our day (period; era; generation) Ahaz (adherence; compliance; conformity) has subjugated ( dominated and controlled; conquered; dismissed) Judah ("Praise and expressions of gratitude to God"). Judah (Praise and expressions of gratitude to God) has been conditioned (prepared; accustomed)  to Yotham (being-silent; attracting little attention; making-no-commotion; making no waves) about Uzziah ("Zeal"; "Ardent Passion for God")  which, for countless generations,  ruled (inspired) Judah ("praise and giving thanks to God"). But sadly, Retzin (priesthood leaders  who "Dazzle-The-Eye"
of this generation; priesthood leaders who look like they are extraordinarily happy, successful,  and prosperous to this generation ) have arisen  (emerged; surfaced) to reign-over (govern; lord-over; rule; preside-over; sit as kings-over) Aram  (the Citadel; Mormon- Headquarters in Salt Lake City) as a means to "Open-The-Eyes" (introduce Sorcery; Enchantment; Witchcraft; Black-Magic; Dark-Arts) to  the sons (heirs; subjects; successors) of Remaliah ("Crowned-Heads of Salt Lake's Worldwide Kingdom").  Jerusalem ("the teachings of Peace and Salvation") warn (exhort; caution; counsel) Israel's people to resist (withstand the action and effect of) Remaliah (crowned-heads of Salt Lake's Hypocrisy Melchizedek Priesthood Organization; self-appointed monarchs reigning from Salt Lake City) and  their proteges (apprentices; lieutenants) however, until now (earlier; formerly; heretofore) Israel's people couldn't conceive (accept; believe) that it is,  indeed (certainly) possible (attainable; doable; feasible)  for Israel's people to prevail (gain-ascendency thru strength and superiority) over the powerful Melchizedek Priesthood Organization at Church Headquarters in Salt Lake City.
.
"……………but they were mistaken!".
.
.
.
.
2. Nowadays,  Remaliah ("the crowned-heads of Salt Lake's kingdom") and their "Partners In Crime" (abettors; confederates who instigate, encourage or assist in the committing a crime) are illegally occupying  (living-in; taking-possession of; operating their illicit business in) the house (dynasty; line of hereditary rulers) of David ("Love")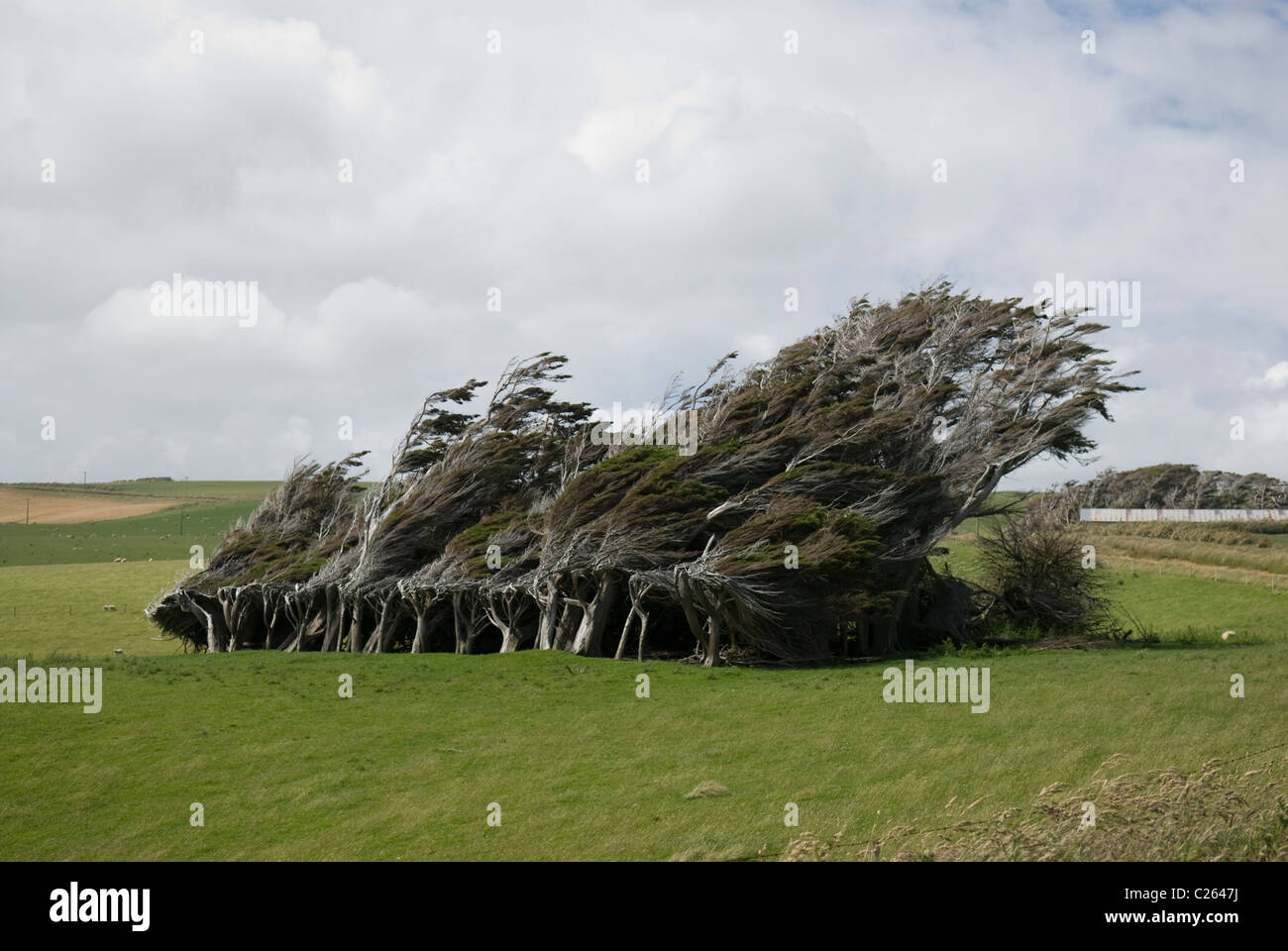 as a means to  exploit (use to their own  advantage; misappropriate) David's platform ("pulpit"; podium)  so they are free to proclaim to the whole world    that "they….alone"…….are  Chosen  (selected; appointed; graced; favored; hand-picked; called; named; preferred) by Jehovah  to govern (lead; guide) Israel's people. This causes  the heart (seat of faith; nerve; courage) so characteristic of Jehovah's people (Israel's people),  to be "Shaken" (upset).  
As a result, The tribe of Ephraim (those who constitute Salt Lake's cover; those who constitute Salt Lake's camouflage; those who constitute "Salt lake's window-dressing" ) has been kind of confused, wishy-washy about a lot of things and unable to make up its mind about who to worship) for a long time, so like a stand (plantation; growth; thicket)  of trees, Israel's people have become strangely distorted (pulled and twisted out of shape; contorted; twisted; fixed in a contorted position; deformed; warped; misshapen) by the force (velocity; momentum; impetus) of  a continual (frequently recurring; always happening) West (Salt Lake)  wind (influential force; empty- pomposity; meaningless-rhetoric). 
.
.
.
3. So Jehovah said unto Isaiah ("Whosoever is rescued, delivered, succored, avenged" by Jehovah"), "Go (Go-forth) now (immediately) to proclaim (herald; announce) that the  "Authority" (power; dominion; sovereignty; jurisdiction) that once (formerly; previously) enforced (required; called-for) Ahaz (conformity; compliance; acquiescence  "Fitting-In") belongs to you (Israel's people).  
As soon as that's done,  the "Remnant" (whats left; the remainder) of Israel's people will return (bring-back; convert) your children (heirs; descendants) subsequent-to (following)  the end (destruction;  ruin; death; demise; termination) of Melchizedek Priesthood channels (mediums; instruments; agents),  which are used-by (necessary for) Salt Lake's General Authorities to point (direct everyone's attention) to the reservoir (fountain; salt-water-lake; pool)  that waters the gardens of Mormonism's secure (fixed; predetermined) "Ruling-Class-Elites" (upper-class; priesthood-authorities; leaders) while they lead (show; guide; lead) Israel's people to The-Fuller's
–Field (trampler's domain; treader's realm of activity) 
*

Fullers Field –  is a metaphorical reference to "Ethnic-Cleansing" of Israel's people or anyone else, for that matter,  who doesn't appear to conform to Salt Lake's
uniform

(robot-like) pattern of behavior and especially as it relates to worship of God.  In Roman times, "fulling" was conducted by slaves working the woolen fleeces while ankle deep in tubs of human urine. Urine was so important to the "fulling" business that it was taxed. Stale urine, known as "wash", was a source of ammonium salts and assisted in cleansing and whitening the cloth. The object was to completely remove all

natural

 (pure; unbleached; unpolished; native; inherent)

properties

 (traces; legal-rights; attributes, qualities, traditions; customs; habits or characteristics)  of Israelite heritage from the

wool

 (fleeces; sheep) in preparation for becoming a

"true-blue"

(extremely loyal or orthodox; staunch; devoted; stalwart; dedicated; "dyed-in-the-wool") Mormon in the exact-likeness of Salt Lake's image.

.

.

.

.

4. And say unto this generation of Israel's people, "Beware (be cautious and alert to the dangers) of Salt Lake headquarters but,  at the same time, be discreet  (be careful and circumspect in your speech or actions) about what you know (are privy to; understand by means of the spirit of God) …….oh!.……….and don't any of you be
intimidated (overawed)  or become faint-hearted because of Salt Lake's wagging (always-switching; ever-changing) tale (narrative; story; account; myth; yarn; saga) about Mormon beginnings (origins) they've circulated (published)  to overthrow Jehovah's (Israel's) authority.  Behold (watch; witness) as Salt Lake turns (converts; gathers) Israel's people. Behold (watch; observe) as Salt Lake "smokes" (stupefies; intoxicates; inebriates) Israel's people.  Behold (watch; witness) as Salt Lake imprecates (invokes a curse-upon) Israel's people thru (by means of) a network (matrix; web) of angry Salt Lake "Runners" (warriors; messengers) working "hand-in-glove" (in collusion) with Salt Lake headquarters and the sons (heirs; successors) of Remaliah ("decorated-heads of Salt Lake's Kingdom of God"; Salt Lake General Authorities).  
.
.
.
.
5. As a result of this, indeed (if truth be told) the "Crowned Heads of Salt Lake's Kingdom" (Salt
Lake General Authorities) are conspiring against you (Israel's-people; rank and file Mormons) with the unwitting (unknowing; oblivious) cooperation of easily-duped (hoodwinked; foolish) Israelite people, who also hope to become crowned-heads  (royalty) themselves, someday.
.
.
.
.
.
.
6. They conspire among (whisper among) themselves, "Let's lift-up (promote; advance; exalt) ourselves instead of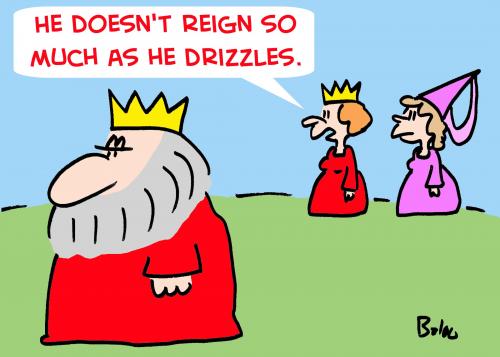 Judah ("praise-and-thanksgiving") and let's destroy Israel's Old Testament-concept of revelation and initiate (inaugurate; establish) a breach (breaking or failure to observe a law;  breach of duty; failure to keep a covenant) among Israel's people.  Then we, alone, can reign-as-kings (be-treated-like-royalty),  smack-dab in the middle of Israelite society……..all the while, having-in-mind (believing; imagining presuming; supposing) ourselves to be Tabeal ("Pleasing-to-God").
.
.
.7                                                 Thus saith the Lord,
                   "They cannot endure, so ultimately their plan will fail!"
and here's why…………..
.
.
.
.
.
.
.
.
8.The Head (motivation; driving-force; inspiration; control; determination; ambition) of Aram (Melchizedek priesthood headquarters in Salt Lake City, Utah) is Damascus  ("a bloodthirst  for Israel's
 people; covetous for Israel's birthright; ruthlessness)   and  the head  (driving-force; top-priority; motivation) of Damascus ("Salt Lake's bloodthirst)  is Retzin (Salt Lake's stereotype happy, successful,  and prosperous priesthood-leaders)   who constantly bear-false-witness (lie; misrepresent; "Bull-shit"; commit-perjury) about Salt Lake's  "whiteness" (outward appearance of purity, holiness and virtue).  Salt Lake's messengers (prophets and apostles) are strategically (cunningly; cleverly)  "setting-the-stage" ( making-preparations) for the coercion (forcing of; strong-arming)  Israel's people to "Turn-A-Blind-Eye" (deny; disregard; dismiss; pay-no-mind to; shut their eyes to; forget; brush-aside) "Israelite-Tribal-Unity" (Israel's "All-for-One and One-for-All" traditions; "folklore"; customs; ways and character).
.
.
9. Now (listen to this!; drawing attention to a particular point in a narrative.  The head (motivation; driving-force; inspiration; determination; ambition) of Ephraim (Salt Lake's cover; Salt Lake's camouflage) is Samaria ("Shomrain"  – guardians of this generation of Israel's people; caretakers of this
generation)………. BUT…………….as things stand, today,  the head (leadership)  of Samaria ("Shomrain"  – the guardians of this generation; custodians of this generation) ……….. is subject to (dependent upon) Salt lake's Melchizedek Priesthood Organization ('Hell"; the "Pit"; the-Melchizedek-priesthood-network),  so now most, if not all of them (Israel's people; rank  and file Mormons) hope to one day be adorned-with-jewels ("crowned-by Salt Lake as-kings") as a reward for their service to Salt Lake's Melchizedek priesthood idols (General Authorities; superstars; icons; celebrities; heroes),  ………SO………..unless you conscientiously (motivated by one's moral sense of right and wrong) withstand (resist) Salt Lake's programs (initiatives; influence; overtures; proselytizing; activities), you have "Little-or-No" chance of surviving (enduring).
.
.
.
10. Then, Jehovah added one more thing ……………  a command (instruction) unto Ahaz (Salt Lake's presiding officers; Israel's-captors; "Israel's-owners").
.
.
.
.
.
.
11.  You (Ahaz; Salt lake's adherents; those who are joined with Salt Lake headquarters; those who solidly support and sustain Salt Lake headquarters; Israel's possessors; Israel's-captors; Israel's-jailors; Israel's-subjugators) should  (ought to) demand (welcome; gladly-accept; roll out the red carpet for)   a sign (event whose occurrence indicates the presence of God) even though it is somewhat deep (mysterious; difficult to understand ), as a means to teach  (inform;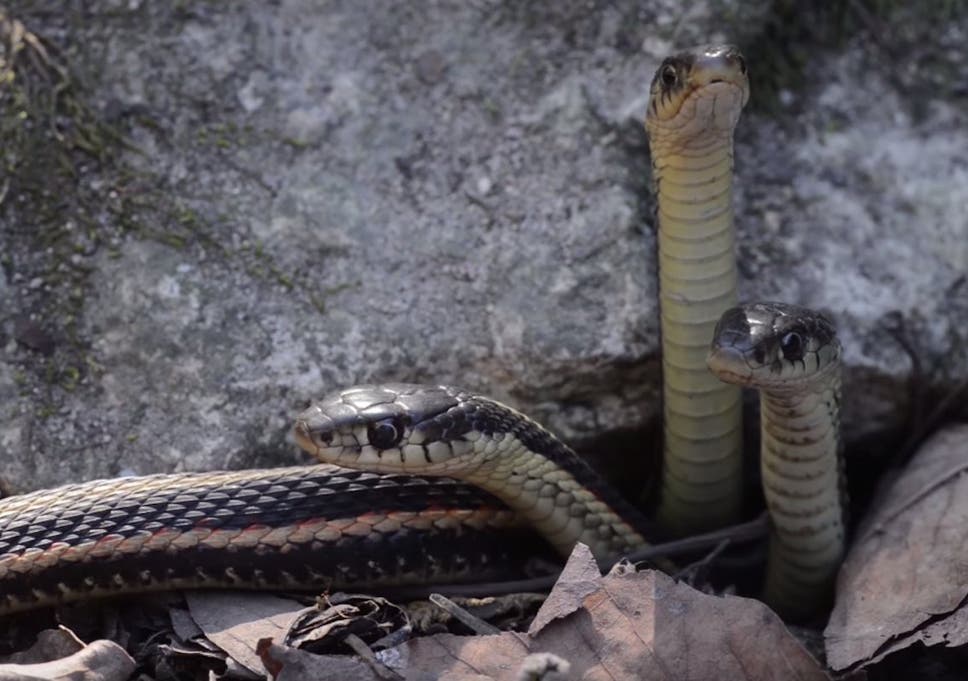 instruct) Israel's people (rank and file Mormons) ……… but you would rather …..behold (watch, see or observe something remarkable and impressive)ous high-priests, especially ones who exploit a position of trust in order to betray) emerge from Salt Lake's underground (subversive; trouble-making) hiding-place (bastion; headquarters; citadel) and ascend to lofty positions of Salt Lake's priesthood hierarchy of power and authority, by stealth. 
.
.
.
.
12. But,  Ahaz (Salt Lake's presiding authorities; Israel's Latter-day-jailors and captors)  replied,
                   "No
can do!"  ("….I can't go for that"), i.e.
                          "We're not willing to do that!
and beside that…..
We are not supposed to test (prove; try; tempt) God".
.
.
.
.
13. So, Jehovah now says, "Listen-up  (Okay everyone – listen up!; Pay close attention) right-now! (at this
present moment!), ye House (family; lineage; bloodline; dynasty; the line of hereditary rulers) of David ("love"). Behold (see; observe) the polish (cultivated-look and performance) of the Salt Lake's high-priests who are telling (counseling; advising; commanding; urging) all of you (Israel's men; rank and file Mormon men) to strive (make great efforts)  to obtain (secure; receive) the authority of Salt Lake's "Dirty-0ld-Men" (sociopathic, desperately wicked) men.  Indeed (admittedly),  they try (prove; test; tax) not only your patience but the patience of Gopathic od, as well.
.
.
.
14. Therefore (the usual introduction for a prophetic threat) I (Jehovah), am giving  all of you (Israel's people;  Salt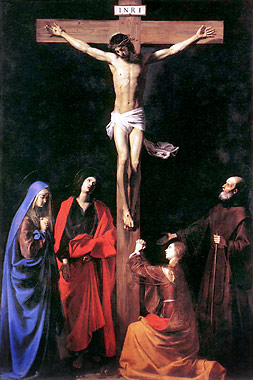 Lake leadership;  the rest of mankind) a-sign * (an indication that the presence of God accompanies this indictment).
.

*

sign –a sign is an object, an occurrence or an event through which people are to recognize, learn, remember, or perceive the
credibility

(trustworthiness; reliability; integrity) of something. Even after more than 2000 years have passed, the "Cross at Calvary" is a potent and recognized sign among believers in the New Testament. The crucial aspect of a sign is not in the sign itself,  nor in its execution, but rather the

crux

(heart, essence; bottom line) of a sign is in its function and meaning. The function of a sign is to mediate some kind of

understanding

 (comprehension) or to

motivate

 (prompt; inspire) some kind of behavior, i.e. motivate people and to arouse them to action. The

sign

(part of which you are now reading) is given to Ahaz and the unbelieving world is a prophetic threat. It is not intended to arouse faith among Ahaz and his supporters, for they are by now spiritually unreachable but rather, it is given to reveal the depth and scope of

"unbelief "

 (absence of faith; disbelief) in 

Ahaz

(Salt Lake's Melchizedek priesthood leadership and its proponents).

(verse 14 continued……..

Lo and behold (a new turn of events, often with the suggestion that although surprising, it could, in fact,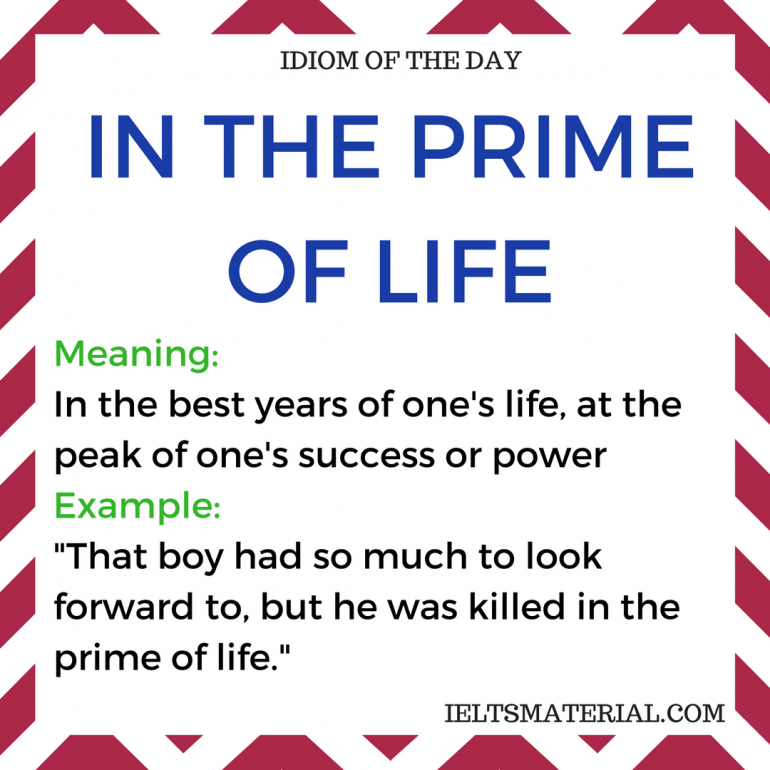 have been predicted) a woman (female) whose spirit was withheld until this day (age; time; generation), but she remains hidden and obscure.  She is at the "prime of- her life" for a labor of great importance.  She has conceived (form of Latin, capere "to take,";  "to grasp"; "take into the mind") and is bearing (bringing-forth; giving-birth-to; providing; delivering) the  legitimate (entitled by hereditary right;  authorized; legal; lawful) son (heir; successor; scion) belonging to David's House (dynasty; line of hereditary rulers).  She will:
(1) summon "Salt Lake's Illegitimate-Priesthood Authorities" before a heavenly (supernal; divine; celestial; holy) judge (court) ;
(2) convene a holy-Israelite-assembly
(3) call (commission; name; appoint) Israelites by the name that  Jehovah knows them. ……..
                                                             "God Is With Us"
                   ("God Has Fellowship With Us"; "We-have-fellowship-with-God"). 
.
.
.
15. They ("Israelites who have fellowship with Jehovah") will eat (enjoy; possess and benefit from)  Milk Curds ("solidarity"; unanimity; like-mindedness; mutual-support) and honey * ("sweetness"; "freshness"; healing of diseases affecting the "eyes" and "ears") because the knowledge (wisdom; intelligence; know-how; awareness; cognizance; mindfulness; observation; understanding) they possess is rooted (embedded; entrenched) in an aversion (antipathy; hatred; dislike) for any house (family; dynasty; line of hereditary rulers) that is patently (clearly; without doubt) evil, (villainous; reprobate; nefarious; foul;  vile; dishonorable), but cloaks (wraps; disguises) itself with  "White-linen" (a sanctimonious network of high-Priests; a matrix of phony-purity; web of fraudulent high-priests) so as to falsely represent  "Good".     
.
 

*

Milk and honey – In post-biblical literature,  the
motif

(concept) of

"a-land-that flows-with-milk-and-honey"

is connected the classical leitmotif of

"milk-curds"

(solidarity; likemindedness; unity) and

"honey"

 (sweetness; "freshness") being the food of paradise and initiation.

.

.16. Indeed (if truth be told) long ago, the youth (young people; upcoming-generation) of Salt Lake Valley's aristocracy (ruling-class of society, especially those holding hereditary titles or offices) would have known (had sufficient wisdom; been smart enough; been wise enough) to spurn (disdain; rebuff; reject) Salt Lake's
 house (dynasty; line of hereditary-rulers) then bring-forth (produce; beget; breed; bear) a House (dynasty; line of hereditary-rulers), which is good (legitimate; functional; working to fulfill Jehovah's requirements; doing exactly what Jehovah designed them to do).    The issue (subject;  matter; topic) for them would have been "legitimate Authority" vs. "illegitimate-Authority". That issue has long-since, been abandoned (neglected; forgotten). The Melchizedek Priesthood Authorities of Salt Lake have absolute control over Israel's people (rank and file membership of the church). The Melchizedek-priesthood-leadership coming out of Salt Lake City,   these days,  will end-up precipitating (sparking; triggering; giving rise to) the "End" (cut-off; termination) of time (this-world), because Salt Lake's objective (purpose and intention) is to replace (supersede; supplant; imitate; invalidate) the reign (rule; sovereignty; monarchy) of Jehovah.
.
.
.
17. Times (circumstances; situations; combinations of circumstances; conditions) that have not been experienced (witnessed; known; seen) since
 the day (era; period of time) when Ephraim  (Israel's-high-priests)   "severed-themselves (divorced-themselves) from  Judah ("Praise and giving thanks to God").  Jehovah will bring upon (impose-upon; force-upon) you (Ephraimite individuals)  and upon your tribe (extended-family; clan) and upon the house (dynasty; bloodline; lineage of hereditary-rulers) of your fathers (ancestors; progenitors) the awful (disastrous; diabolical; "hellish")  protection (security) provided by Assyria * ("Social and financial success is guaranteed thru unwavering allegiance to Salt Lake's Melchizedek Priesthood Organization").
.
*
 

PROTECTION FROM ASSYRIA comes at a very high cost!

– 

Rezin and Pekah then laid siege to Jerusalem. The Philistines and the Edomites, both traditional enemies of Judah, took advantage of Judah's war in the north by attacking towns in the southeast and southwest.

12

Surrounded by enemy forces,

Ahaz reacted by allying himself with Assyria.

He took the silver and gold from the temple and the royal treasury and sent it to

Tiglath-pileser

 (Assyria's king) 

with a pledge to serve him

and a plea for his help against the coalition.

13

 Then, Ahaz sent messengers to

Tiglath-pileser

(king of Assyria) saying, "

I am thy servant and thy son. Come up, and save me out of the hand of the king of Syria, and out of the hand of the king of Israel, which rise up against me"

. And Ahaz took the silver and gold that was found in the house of the LORD, and in the treasures of the king's house, and sent it for a present to the king of Assyria. (2 Kings 16: 7-8).  So Ahaz sent messengers to Tiglath-Pileser king of Assyria,… of whom

see

(claim to be seers) 2 Kings 15:29  saying, I am thy servant, and thy son; signifying, that he would be his vassal, and become tributary to him, and serve him as a servant to his master, or a son his father, on condition he would come to his assistance, and so he became his servant,

.

.

.

.

18. But, during our time (era; generation), Jehovah will "whistle" (give a signal; issue a summons; call) to his flies * (garbage-eaters) to take-out (consume; eat-up; put-out-of-action; immobilize; clip-the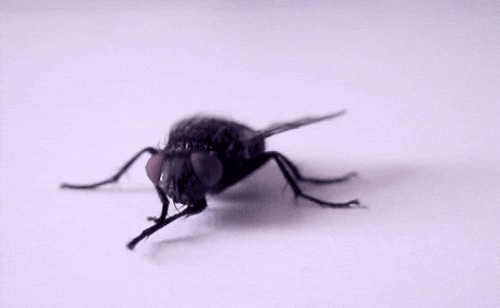 wings-of; cripple) the "Filth-of-Humanity".
*

 flies – Flies evolved into one of the many creatures that help eat the things that other creatures wouldn't (i.e. rotting-flesh, fecal-matter; "human-shit"; garbage, etc.). Without them, the world would be brimming with
filth

(human waste; dead corpses,rotting-garbage). So, they fulfill a role to the greater society of Earth. From a fly's point of view, they like to consume your rotting garbage, shit; fecal-matter) and serve God by devouring humanity's filth and garbage, to recycle it into biomass (food) for other creatures. They are recyclers and cleaners, and in a spiritual sense, although annoying, they provide a much-needed service to humanity
.
18. (continued)
These flies (eaters of organic waste; nature's cleaners) will signal (mean) an "End" (breakdown; collapse; disintegration) of Salt Lake's Melchizedek channels (pathways; carriers; conduits; pathways) means; carriers) of power, action, and communication.  Melchizedek Priesthood  channels (pathways; carriers; conduits;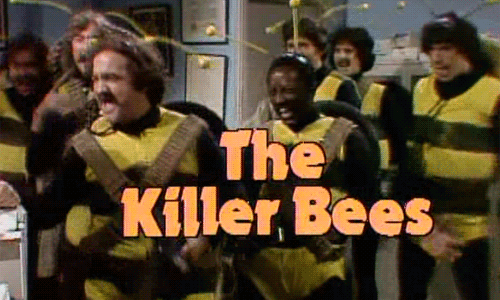 pathways) are causing a lot of distress (anxiety) for Israel's people because the channels  direct (control) the flow (course; mobilization) of Salt Lake's "Killer Bees". Salt Lake's "Killer-Bees" are ill-tempered (cantankerous; trouble-making; testy)  Salt Lake colonizers (immigrants; settlers)  who lead (conduct; carry-out; command; initiate)  "Attacks-on-Israel's-People"   
*

"Killer Bees"– (Salt Lake's colonizing High-priests) Killer Bee venom is a cocktail of biologically active components that are designed to inflict pain. The honey bee stings only defensively — they don't try to kill, they try to educate," Berenbaum said. The pain is meant to warn predators — in this case, the humans that disturbed the hive. The venom also sends a signal to fellow bees, marking the predator. This accounts for the repeated stings. Killer Bee attacks are so much more aggressive because when a killer bee hive is disturbed, the entire colony attacks. By comparison, when a European honey bee hive is disturbed, only about 10 percent of the bees will attack. "If you can't escape that's when the fatalities occur,"
.
19. The flies will come (arrive) and settle (situate) themselves among the inheritances (provisions; legacies;
endowments) of the daughters (favorites; "darlings"; particularly popular men) of Salt Lake, who've seized-control-of  (retained; gotten their hands on; wield; secured) Israel's authority.  They will cause fissures (schisms; infightings; divisions;  conflicts; warfare) inside  Salt Lake's Rocky Mountain bastion (fortified-place; fortress; stronghold; bulwark) of "Religious-Tyranny" and among Salt Lake's thornbushes  (rigid-thinking; trouble-making; hurtful family organizations growing in the shadow of Salt Lake's powerful criminal-family Organization)  and in the watering holes (gathering-places; meeting places) for the whole polluted (profane; desecrated; unworthy; vulgar;  debased; bastardized; cankered; corrupt; perverted) generation of Mormon leadership.
.
.
20. In that day, the Lord will shave (remove the "hair", i.e. the vitality and strength), Salt Lake's head. He'll use the razor (sharp cutting edge;  sharpened side of the blade of a cutting implement), that belongs to a woman that He (Jehovah)  has hired (appointed; employed; anointed; selected).  She is a tonsorial (hair-cutting) artist who has gotten beyond (isn't dazzled; isn't twitterpated) the phophonyarkle, sheen, and cheerfulness that accompanies the reign of "Assyria" ("the notion of social popularity and financial securuty guaranteed thru unwavering alliance with the Melchizedek Priesthood Organization"), and has in mind (wants instead)  to shave (snip-off the "hair", i.e. "strength"of ; cut-off the "vitality of)  Salt Lake's head (control;intellect; brains)   shaving-off the hair * (vitality; energy; passion; fire; liveliness;
  strength) of Salt Lake's legs ("habits";  fixed way of thinking, acting acquired through constant repetition;  routines; ways; conventions; practices) then,  Salt Lake's beards (old-men) will be removed.
.

*

Hair – The hair of the ancient Hebrews was generally black (comp. Cant. 4:1, 5:11). In (Eccl. 11:10) black hair is designated as a sign of youth in contrast with the white hair of age. Josephus narrates that Herod dyed his gray hair black in order to appear younger. Black hair was in any case considered beautiful, black being the general color, while light or blond hair was exceptional. David's hair is designated as
"admoni"

= "reddish" (I Sam.16:12, 17:42), this expression being also applied to Esau's hair (Gen. 25: 25). The Hebrews had thick hair (Ezek. 8: 3). Long, heavy hair was considered to be a sign of vitality. In the case of Samson, traced back to religious reasons (he having been dedicated to God), the connection between long hair and bodily strength was based on the above views. Absalom's famous hair (II Sam. 15:25) was considered not only as an ornament but as a token of strength. A bald head, therefore, was an object of mockery.