16. Wash (cleanse; wash; sanitize; decontaminate) your own  hands ("works-of-your-hands"; priorities; pursuits; hobbies; pastimes; activities). Point-to (direct everyone's attention to; focus everyone's efforts on) cleansing (purifying) their hands (priorities; pursuits; hobbies; pastimes; activities) and point (direct everyone's attention; guide; lead everyone) to turn-aside-from (depart-from; forsake) Salt Lake's "Works-of-Evil" (Sorcery and Black-Magic) that Melchizedek High-Priests practice right before (in front of) my (Jehovah's) eyes. Cease and desist (stop and permanently reject)  Salt Lake's apostate "Way-of-Thinking" (customs; ways; habits; traditions).
.
.
17. Learn-this! (Commit-this-to-memory!; "Memorize-this!"; "Remember!"; "Never-forget"!)………….On the surface (outwardly; superficially; "…to-the-casual-observer"),   Mormon-Activity (conformity; "uber-compliance" with church-standards, rules, and customs) SEEMS (looks; appears; creates the impression of being) "Good" ("a-blessing-to") Israel's people (rank and file Mormons).  If truth be told, Melchizedek Priesthood Leadership actually condemns (curses; damns) Israel's people, by encouraging  (coming-up-with; championing; organizing; promoting; developing) all kinds of "time-wasting" (vain; worthless; aimless; silly; foolish; empty; frivolous; pointless) programs and activities, to which Israel's people (rank and file Mormons) are conditioned (primed; prepared; tempered) to  faithfully (dutifully) commit their time (lives) and resources (money) . You (Israel's people; rank and file Mormons) must initiate (inaugurate) straight-talk  (speech that is very honest and direct) concerning Salt Lake's "Babylonian" (confusing; bewildering; mysterious; perplexing) requirements (binding-commitments; compulsory-
ordinances)  which "stunt" (hold back the progress of; retard) the souls and "trap" (ambush; ensnare; fool; snare; trick; bamboozle) the-minds" of Israelite (rank and file Mormon) people, who'll allow themselves to be  routinely oppressed (persecuted; abused; maltreated; repressed subjugated; tyrannized) by Salt Lake's Melchizedek Priesthood Leadership. You (Israel's people; rank and file Mormons) must stand-up (be-upright; jump-up; get on their feet) in  defence (protection; justification) of the "fatherless" ("orphaned"; Israelites and rank and file Mormons who have no voice in the community). You must plead (state; defend; argue) the cause (ground or basis for legal-action) of  widows (Israelites or rank and file Mormons who've been forsaken).
.
.
18. "Come-now!" (don't be upset or nervous; an expression of "gentle-encouragement") Let's be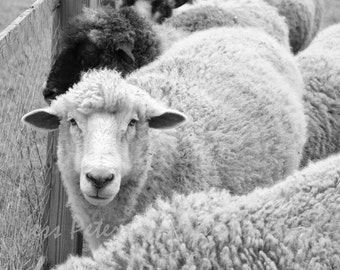 clear (unambiguous; plain; straight-forward) with each other."  saith the Lord. Although (even-though) all of your (Israel's; rank and file Mormon's) sins (mistakes; transgressions; moral-failures) may seem (strike-someone; appear; look) to be "scarlet" (brilliant-red; heinous; hideous; contemptible), they'll become (turn-to) white (snowy; pure) like a clean-woolen fleece.
.
.
.
.
19. If you (Israel's people Rank and file Mormons) are receptive (sympathetic; open-to-learn; "Ready-to-Learn") you'll eat (enjoy; bask-in; luxuriate in; take-pleasure-in) the best (highest-level; highest-degree) of God's grace (favor; goodness; mercy; forgiveness; generosity; kindness; love; tenderness).
.
.
.
.
20.  But if you deny  (refute; disavow; disown; disagree; gainsay; refuse to admit the truth about) these things or are defiant (boldly-resistant; insubordinate; rebellious; contumacious) about them, then desolation (ruination; God-forsakenness; "bleakness"; sterility; loneliness) will devour (consume; overcome) you.  Indeed (if truth be told), the Lord has spoken (carefully chosen and arranged his words). 
.
.
.
21. How is it that Salt Lake City ("the latter-day "Command-Center" for Mormonism"; The"Mecca" of Mormonism"), the "once"
(formerly) faithful wife (covenantal-partner) has allowed herself to become a harlot (prostitute; whore).  Two centuries ago……. Salt Lake City was filled with justice. "Righteousness" (uprightness; "devotion to a sinless life") was once lodged (fixed; established) throughout the Salt Lake Valley, but now (today; currently) , "covetousness" (an obsessive desire) to have (own; possess) Israel's-"precious"-birthright is entrenched (rooted; engrained; embedded; established; fixed) there.
.
.
.
.
22. Your silver * (money; tithes and offerings)  have been spent (blown; thrown-away)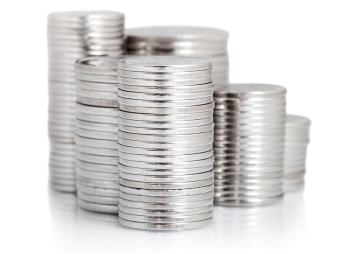 on arms ("Administrative-branches of the Melchizedek Priesthood Organization") and your wine (spirit) has been polluted (corrupted; mixed; poisoned) with Sorcery (Black-Magic; "Powers of Darkness").      
*

silver -Although the word "money" appears frequently throughout some translations of the Old Testament, the first coins were not produced in the ancient Near East until the seventh century b.c. Consequently, when one finds the word "money" in Bible versions used to translate the Hebrew term kesep (lit. "silver"), one must recognize that it is usually not coins that are to be understood but refined, unminted silver. When one exchanged this silver for a commodity, the silver was weighed (saqal) in balances to determine the proper quantity of silver appropriate to the bargain. It was the term for the calibration of this weighing that gave the name of shekel to the first Judean coins whose size corresponded to a shekel weight (a little less than half an ounce). 

.
.
.
23. Your rulers (Salt Lake's prophets and apostles; General Priesthood Authorities) have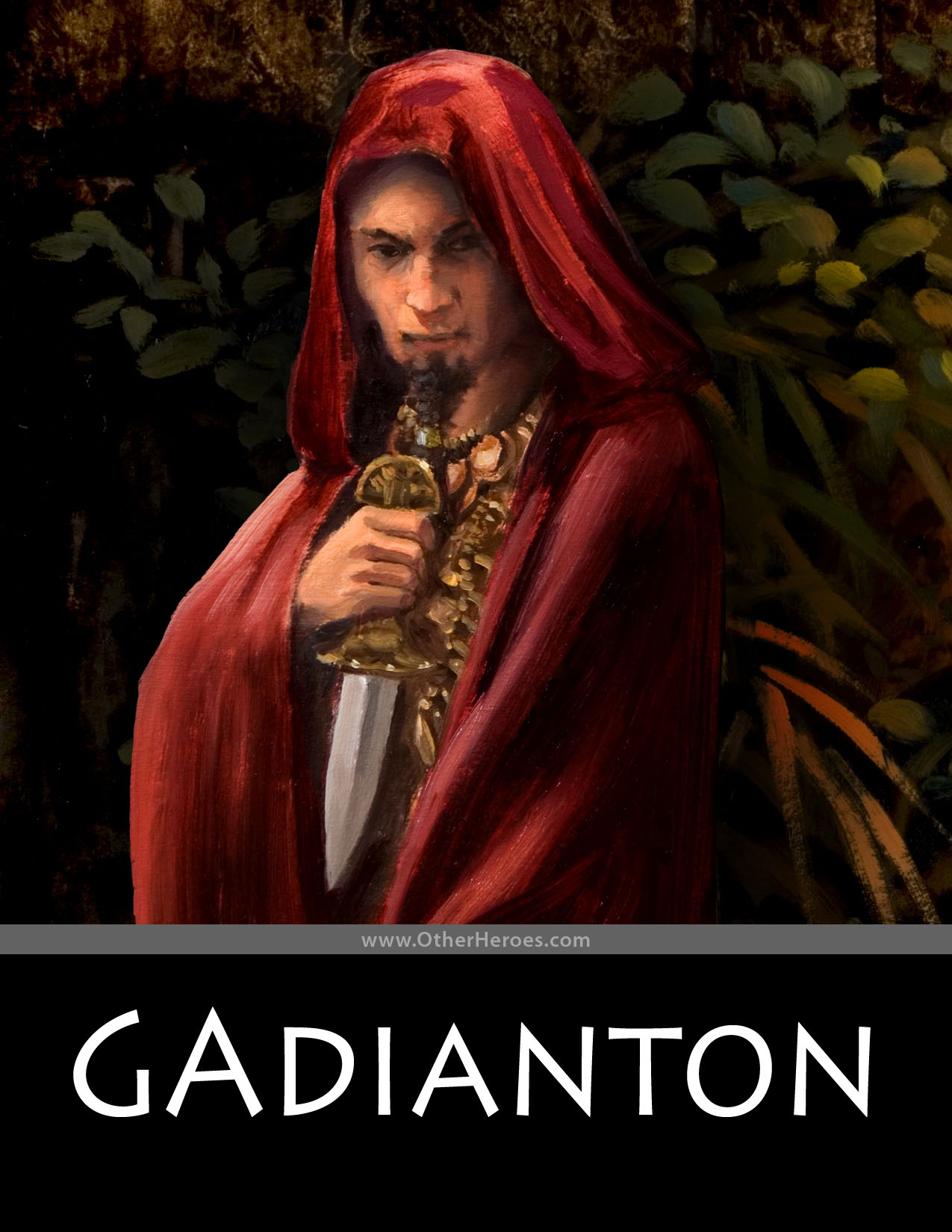 departed-from-the-Law (violated-God's-Laws; turned away from God), but they (practice; draw-on-the powers of) ) Sorcery (Black-Magic) as they work "hand-in-hand" (closely-associated) with "thieves ("Gadianton-Robbers"; A-Secret-Criminal-Organization*). Every single one of Salt Lake's Melchizedek Presiding Priesthood Authorities has  become accustomed (adapted; adjusted; accommodated; conditioned) to accept and to offer Bribes (gifts presented in exchange for "special" treatment; kickbacks; seductions; inducements) and each of them  pursues (chases; seeks; expects) rewards ("distinctions"; "honors") in exchange for "whatever- service" they provide, but you 'll never ever,  see one of them defend the "Orphan" (man who has no voice in Mormonism's-leadership-Community) and….. "it should "come-as-no-surprise" (not be surprising to learn) that the "Case" (criminal or civil proceeding; legal-action; lawsuit; "controversy") of the widow (Israelite or rank and file member who's been abandoned), never quite-seems to warrant  (necessitate; "be-worthy-of"; justify) a "hearing" (judicial-session) "Before-their-Bench" ("in-their-court"; before their "Administration of-the-Law") in spite of the fact that every Melchizedek High-Priest claims vociferously (in a loud and forceful manner) to be divinely chosen (called; appointed) to be a "Judge-in-Israel".

*

 Criminal-Organization a.k.a."Organized-crime" is a category of transnation, national, or local groupings of highly centralized enterprises run by criminals who intend to engage in illegal activity, most commonly for money and profit. Some criminal organizations, such as terrorist-groups, are politically motivated. Sometimes criminal organizations force people to do business with them, e.g. when a gang extorts money from shopkeepers for so-called "protection". Street-Gangs may become disciplined enough to be considered organized. Today, a criminal organization can also be referred to as  "the-"Mafia", "the-mob", or "A-Crime-Syndicate". What all of these entities share in common is a
network,

(system of interconnected people; web; complex; nexus). Such a subculture or community of criminals may be referred to as the "Underworld".

.

.

.

24. Therefore (accordingly; consequently; ergo; hence) saith the Lord of Hosts ("Armies of heaven)…"The Mighty One" ( The strong-One; "The-Prince-of-Israel"). My "Strength and Power" as God will provide comfort and relief from the "grief" (deep sorrow, caused by a serious-loss) caused (engendered; generated created) by my enemy (adversary; foe; rival). My "Strength and Power" as God will avenge (inflict-punishment) for me (Jehovah)…… then my   "Strength and Power" as God turn my hand (power; force; influence; clout; leverage; jurisdiction; arm; authority command; dominion) against you (Israel's people; rank and file Mormons), then…………

.

.

 
25. I will purge (purify; free; cleanse; sanctify) you (Israel's people; rank and file Mormons) of your dross (worthless-stuff; rubbish) with "Lye" ("alkali"; "a-caustic-solution")  then the "strength and power"  of God will cause (inspire) you to become refractory (obstinate; rebellious; contrary; stubborn and uncomfortable) regarding your membership in The Church of Jesus Christ of Latter Day-Saints,  until you finally separate-yourself (divorce-yourself; estrange-yourself; disconnect-yourself; disassociate-yourself; sever-yourselves; unyoke-yourself; detach-yourself; disengage-yourself; disentangle-yourself), i.e. resign (renounce; abandon; forsake)  your membership in the Mormon Church, altogether.
.
.
26.  Then, finally, My "Strength and Power" as your God will return (bring back; restore) "The-Kingdom-of-God" ("My-Kingdom"), as it was during the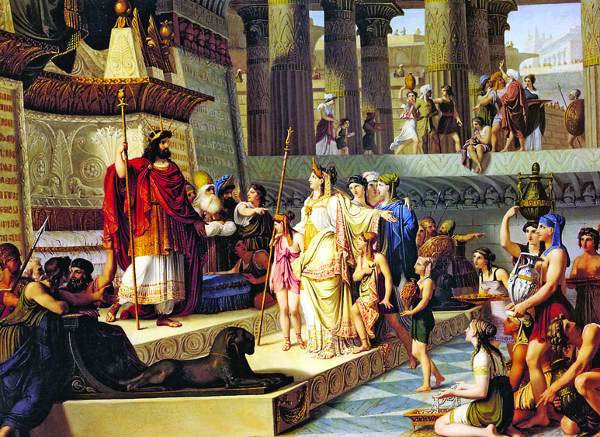 Monarchy of Israel's Golden Age, along with the kind of ministers (priests and Levites) who will follow (act in accordance with; pattern themselves after; be guided by; pledge their allegiance to; take as their example) Me (Jehovah),  as they used to do, long ago. So (accordingly; rightly-so), you (Israel's people) will be called "Seers" (Oracles) of righteousness. What used to be known as Salt Lake City will be celebrated as "The City of the Faithful".…..even……"Zion".
.
.
.
27. Because of your justice (fairness; due-process; equity; honesty;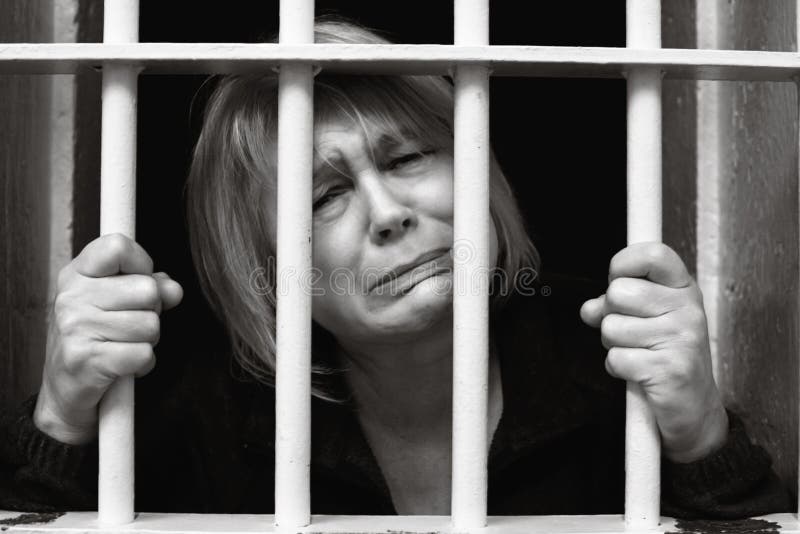 recompense) Zion will be  redeemed and because of your righteousness (actions in accordance  with divine-law; freedom from sin and guilt) , Israelite POW's (Prisoners-of-War) taken-in (enthralled; fooled; hoodwinked; fascinated; beguiled; bewitched) by Salt Lake's "fraud and deception" will be released (freed; liberated) from confinement ("lock-up";  captivity).
.
.
28. And Salt Lake's General Priesthood Authorities ("Nephilim, hiding-in-plain-sight";
  descendants of Old Testament "Watchers"; offspring of "fallen-angels") each of whom has failed (fallen-short; "flunked"; been found-lacking) "miserably" to do what he covenanted (pledged; contracted; committed; agreed) with Jehovah to do, so……like their ancestors (forefathers; progenitors; antecedents), who preceded them, "each-General-Authority" has wound-up settling ("coming-to-terms"; negotiating-terms; "making-a-deal"; making-a "Faustian-Bargain"; "achieving a settlement"; trading-off) with the "Devil" to be  "Masters-of-Sorcery" (magicians; warlocks; wizards), as an-alternative (a consolation; a "Booby-Prize")  , but  "In-The-End" (when these men's conduct can be fully analyzed) each one will be altogether broken (undone; ruined; defunct; doomed) .
.
.
.29. Indeed (it's a sad fact that), all of Salt Lake's sons (dependents; subjects; proteges; apprentices) will be ashamed and disgraced because their Mighty-Ones (leaders; "idols"; General
Authorities) have led them to delight-in  (gloat-over) themselves and their authority and "Dig-a-Pit" (lay-snares) for people with whom they compete. These delusional-men envision a "heaven" (Paradise; state of great delight, happiness, or contentment; bliss) for themselves and for their own kindred (relatives descendants; offspring) while they and their kindred hold a death-grip on the"ill-gotten" (illegally obtained) gains (commodities; merchandise; birthrights) they've stolen ; (embezzled; misappropriated; taken without legal right) from Israel's people. 
.
.
.
30. Salt Lake's family-tree (pedigree; extended-family of General Authorities) resembles an old
, gnarled (knobbly, knotty; twisted)  Terebinth-Tree (Oak-tree) whose leaves (new generations of foliage) are  withering (shriveling; shrinking; aptrophying) and drying-up (thirsty; dry as dust) and they resemble a garden, which rain (water; moisture; "the-holy-spirit") never hydrates (refreshes; sprinkles).  
.
.
31. They've become filthy-rich (well-heeled; prosperous; moneyed; fat;
bloated; men of resources and means) so they can turn-out (mass-produce; process; manufacture) authority conceived and brought-forth for the sake of Salt Lake's very own offspring ("Spoiled-brats"; molly-coddled-delinquents; self-centered-hypocrites; "impudent-little-boys"; narcissists; cry-babies). Salt Lake cobbles (pieces; whips; throws) together their priests,  to glitter (twinkle; sparkle; shine).   Then they tie-up (bind) Israel's people into tight and "Easy-to-Manage" ("happy-go-lucky") bundles……….And there is "not one- soul who dares to interfere (impede; obstruct; stop; prohibit) Salt Lake's enterprize (campaign; pursuit; business; scheme).