16. Wash (clean; decontaminate) your hands (priorities; pursuits; hobbies; pastimes;
activities). Point (direct everyone's attention; focus everyone's efforts) toward cleansing (purifying) their hands (priorities; pursuits; hobbies; pastimes; activities) and focus everyone's attention on turning-aside-from departing-from; forsaking) the "Evil-Works" (Sorcery, casting of satanic-spells; enchantments; Black-Magic) in which Melchizedek High-Priests routinely participate. Wash your hands of (Reject; say "No" to) Salt Lake's apostate "Ways (habits; customs; practices; traditions).
.
.
.
.
.
.
17. Learn-this! (Commit-this-to-memory!; "Never-forget"!)………….On the surface (outwardly; superficially; "to-the-casual-observer"), the ways ("uber-compliance"; obedience;  conformity; "feigned-happiness") of Mormonism  all seem (give the impression of) "Goodness" to Israel's people (rank and file Mormons).
***************************************
But……If truth be told…….. Melchizedek Priesthood Leadership condemns (curses; damns) Israel's
people, by conditioning (accustoming; habituating) them to commit their lives (days; time) and resources (money) to a "never-ending" stream of "time-wasting" (frivolous; fruitless; petty; trivial; misleading) programs and activities.
****************************
.
.
.
.
.
You (Israel's people; rank and file Mormons) must initiate (inaugurate) straight-talk  (honest and direct talk) concerning Salt Lake's "Babylonian" (confusing; bewildering; perplexing) requirements (commitments; 
ordinances) which serve "only" to "stunt" (stop; impede; retard) the spiritual growth of  "Israel's people, by  "trapping"   (tricking; bamboozling) their "minds" (perceptions; thoughts; judgments), so they'll volunteer (freely offer) themselves to be  subjugated         (enslaved) by Salt Lake's Melchizedek Priesthood Leadership.
.******************
.
You (Israel's people; rank and file Mormons) must stand-up (be-upright; jump-up; get on your feet) in defense (protection; justification) of the "fatherless" ("those who have no voice in the Mormonism's Melchizedek Priesthood community). You must plead (defend) the cause ("basis for legal action") of widows ('those who've been forsaken).
.
.
18. "Come-now!" ("Don't worry!; don't be nervous or upset!")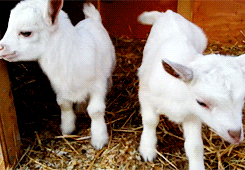 *******************************
Let's be clear (unambiguous; plain; straight-forward) with each other."  saith the Lord.
***********************
Your (Israelite; rank and file Mormon's) sins (mistakes; transgressions; moral-failures) may have somewhat muddied (soiled; stained)  your reputation (commonly held opinion of your character) and your (Israelite) sins (mistakes; transgressions; moral-failures) may be routinely described (chronicled; reported; recounted) by Salt Lake presiding authorities, as "scarlet" (heinous; hideous; contemptible), in order that their own reputations (characters; names ) will, comparatively speaking,  look (appear; seem) to be white (snowy; pure) as a lamb's fleece, but ………..
.
.
.
.
19. ……….if you (Israel's people;  Rank and file Mormons) are receptive (sympathetic; open-
to-learn; "Ready-to-Learn"),  you'll enjoy  (bask; luxuriate; take pleasure) in the highest-degree of God's grace (favor).  
.
.
.
.
20.  But if you deny  (refute; disavow)  these things or are defiant (insubordinate; rebellious)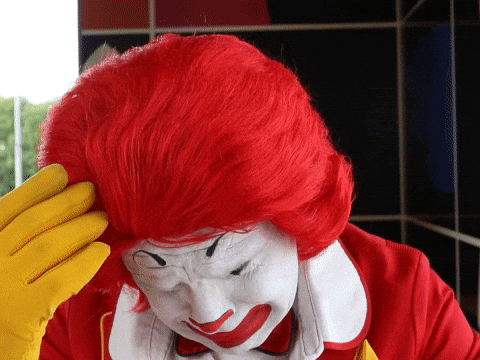 concerning them,  desolation    (ruination; "bleakness") will devour (consume; overcome) you.  Indeed (if truth be told), the Lord has spoken (carefully selected and edited) these words.
.
.
.
.
.
.
.
.
21. How is it that Salt Lake City (the latter-day "Command-Center of Mormonism"), which,  at-one-time (formerly) was thought to be the faithful bride (covenantal-partner) personally summoned by Jehovah, now (these days) behaves like a "hooker"(woman who sells what is sacred for money; prostitute; whore). 
**********
During the 1830's (nineteenth century) ……. Salt Lake City was filled with justice. "Righteousness" (uprightness; "devotion to a sinless life") lodged (was firmly fixed or embedded) in the Salt
Lake Valley, but now (today; currently), "covetousness" (greed; intense and selfish desire) is entrenched ("dug-in"; established so firmly that change is very difficult and unlikely).
.
.
.
.
22. Salt Lake has spent (used) Your "Bride-Price" * ('Bride-Wealth; gift; financial offerings in
exchange for "Goodwill"; tithes and offerings) on arms   (weapons; programs and manuals designed to inflicting harm and maximum-damage)   and your sweet  wine   (spiritual power ) has been polluted (corrupted; contaminated; mixed; poisoned) with Salt Lake's Sorcery (Black-Magic; "Powers of Darkness").      
*

Bride-Price– also known as "Bride-Wealth", is an amount of money, property or other forms of wealth "paid" to the family of a woman for the right to marry their daughter. In anthropological literature, bride price has often been explained in market terms, as payment made in "exchange" for the bride's family's loss of her labor and fertility within her kinship group. It may also be understood as a gift from the groom to his new bride's family. In this sense, it is a substantial gesture of goodwill in forging a new unity-of-lineages. Unfortunately, the voluntary nature of gift-giving in the case of bride price has often been lost as the practice became a requirement for marriage, a requirement that has often proved burdensome.

.
.
.
.
.
.
.
23. Your (Salt Lake's) rulers (prophets and apostles; General Priesthood Authorities) have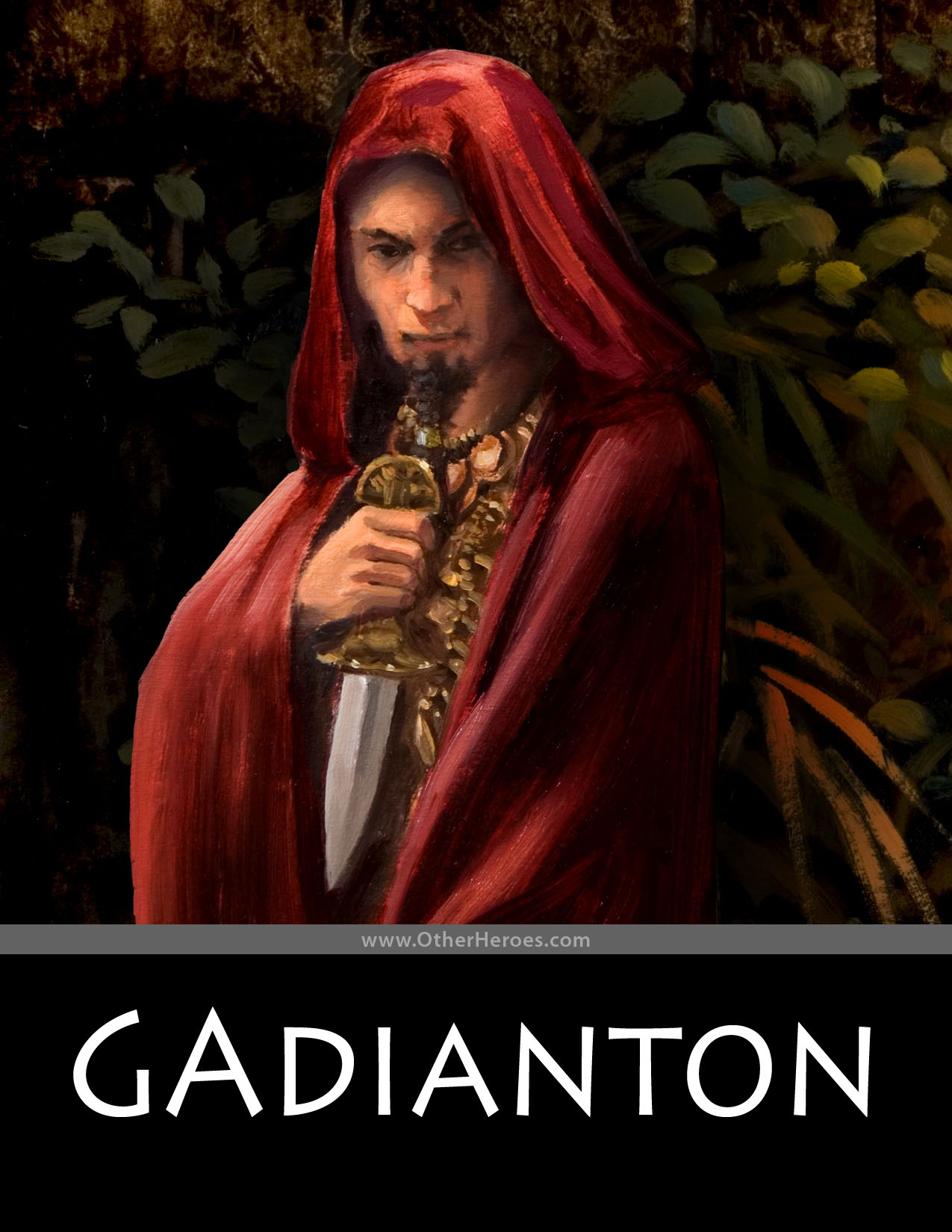 violated  (abandoned) the Law ("Torah") and they are routinely practicing (carrying- out; performing ) "Works of Darkness" (Sorcery; Black-Magic) while they walk "hand-in-hand"  (in partnership)  with "thieves ("Gadianton-Robbers"; An International-Criminal-Organization*).
***************
All of Salt Lake's Melchizedek Presiding Priesthood Authorities have long been accustomed (habituated; conditioned-to) to  receiving (accepting) and offering (presenting; proffering)  "Bribes" (gifts presented in exchange for "special" treatment; "kickbacks") and all of them  pursue (seek; expect) rewards ("distinctions"; "honors") for what little  providence (spiritual power)  they falsely claim to possess.
****************
But you 'll never see (witness; observe) any of them defend "the-Orphan" (anyone who has no voice in Mormonism's-leadership-Community),  and….. "it-should-come-as-no-surprise that " (as one might expect), the "Case" (criminal or civil proceeding; legal-action; lawsuit) of "the-widow ("one who is abandoned"), never warrants  (necessitates; "is-worthy-of"; justifies) a "hearing" (judicial-session) "before-their-benches" ("in-their-Bishop's court"; before their "Administrations of-the-Law"),  in spite of the fact that every Bishop (Mormon congregational leader) claims vociferously (in a loud and forceful manner) to be "hand-picked"  ("singled out as more to His liking") , by Jehovah, himself, to serve as a "Judge-in-Israel".

*

 Criminal-Organization a.k.a."Organized-crime" is a category of transnational, national, or local groupings of highly centralized enterprises run by criminals who intend to engage in illegal activity, most commonly for money and profit. Some criminal organizations, such as terrorist groups, are politically motivated. Sometimes criminal organizations force people to do business with them, e.g. when a gang extorts money from shopkeepers for so-called "protection". Street-Gangs may become disciplined enough to be considered organized.
*************
Today, a criminal organization can also be referred to as  "A-mob", or "A-Crime-Syndicate". What all of these entities share in common is a
network,

(system of interconnected parts or members; web; complex; nexus). Such a subculture or community of criminals may be referred to as the "Underworld".

.

.

.

24. Therefore (accordingly; consequently; ergo; hence), thus saith the Lord of Hosts ("Commanded of Heaven's Army)…who is .."The Mighty One" ( The strong-One; "The-Prince-of-Israel").

(1) Jehovah's "Strength and Power as Israel's God" ("Holy-Spirit") will provide comfort and relief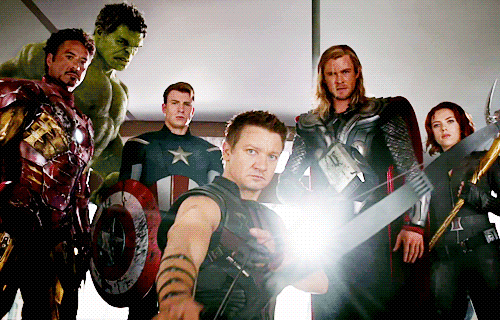 from the "grief" (deep sorrow) inflicted (thrust; imposed; forced; foisted) upon Israel's people by His (Jehovah's) Enemy ("The Melchizedek Priesthood Organization").
(2) Jehovah's "Strength-and-Power-as-Israel's-God" will avenge (inflict-punishment upon His enemy) on Israel's behalf.…..
(3) then my   "Strength-and-Power-as-Israel's God",  demonstrated by My (Jehovah's)  my hand ("Holy Spirit"; power; force; influence; clout) will fall upon you (Israel's people; rank and file Mormons), so……..
.
.
25. ……… so I may purge (purify; free; cleanse; sanctify) you (Israel's people) of dross (worthless-stuff; rubbish) with "Lye" ("a-caustic-solution").
****************
   "My "Strength and Power as Israel's God" ("Holy-Spirit") will cause (move; lead; inspire) you (everyone) to become refractory (obstinate; rebellious; contrary; stubborn and uncomfortable) with regard to your  membership (participation) in The Church of Jesus Christ of Latter-Day-Saints  until you are eager to separate (divorce; estrange; disconnect; disassociate; sever; unyoke; detach; disengage; disentangle) yourselves from the Mormon Church, i.e. resign (renounce; abandon; forsake)  your membership (enrollment; participation) in general and disavow, your Melchizedek priesthood, in particular.  
.
.
.
..
.
26.  Then, My "Strength and Power as Israel's God" ("Holy Spirit") can return (bring back; restore) "The-Kingdom-of-God" ("Jehovah's-Kingdom") to the splendor (magnificent and splendid appearance) of its "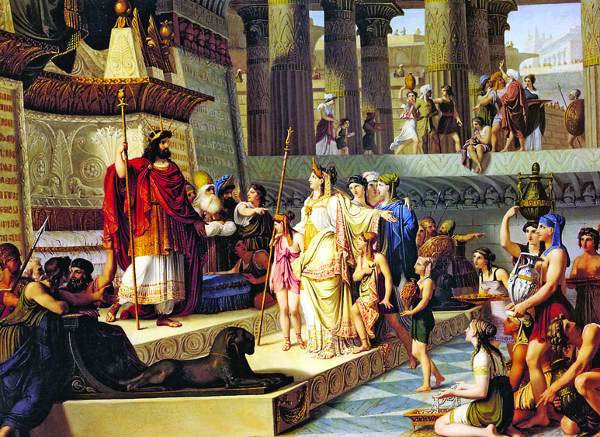 Golden-Age" (idyllic time of peace, prosperity, and happiness) under the monarchy of King David.
***********
 The Kingdom of God will be made complete (whole and perfect)  with the same character (integrity; nature; quality) of ministers (priests and Levites) who followed  (acted in accordance with; patterned themselves after) Me (Jehovah),  as they (Israel's priests and Levites) once did.
Therefore, (accordingly; rightly-so), you (Israel's people) will be called (hailed; acclaimed)
  "Seers" (Oracles) of righteousness". What was once known as "The City of…. Salt Lake ("a filthy source of water") will soon be celebrated as "The City of…. the Faithful".…..even……"Zion".
.
.
.
27. Because of Israel's  in-born (inherent) sense of justice (fair-mindedness),  Zion's people  will be
  redeemed and because of Israel's intrinsic (deeply-rooted) righteousness (goodness; revulsion toward  idolatry),  Israelite POW's  (Prisoners-of-War) taken-in (hoodwinked)  by Salt Lake's misleading "Gospel Message"  ("Tidings; "Breaking News"Good-News") will be released (freed; liberated) from Mormonism's "lockstep"  (parade) of  conformity (compliance with Salt Lake's standards, rules, and regulations).
.
.
28. And Salt Lake's General Priesthood Authorities ("Nephilim, hiding-in-plain-sight")
have totally failed ("flunked") "HUMAN-RACE 101"…..as did their ancient ancestors ("the Nephilim") and their Pioneer forefathers ( (progenitors), who preceded them.
 Does this guy look like a            "Happy-Camper" to you?                😲
"Each and every-Mormon General-Authority" has sold (surrendered; traded) his soul by "making-a-deal"  ("striking a Faustian-Bargain) * with the "Devil" as a means to reach the highest positions of Mormonism's ruling Hierarchy, that are held like a death-grip (extremely tight grip, such as that exerted by a person in a panic for fear for their life) by Salt Lake's  "Masters-of-Sorcery" (magicians; warlocks; wizards).
*

Faustian Bargain-a pact whereby a person trades something of supreme moral or spiritual importance, such as personal values or the soul, for some worldly or material benefit, such as knowledge, power, or riches. The term refers to the legend of
Faust 

(or Faustus, or Doctor Faustus), a character in German folklore and literature, who agrees to surrender his soul to an evil spirit (Satan or his representative,  "Mephistopheles") after a certain period of time in exchange for otherwise unattainable knowledge and magical powers that give him access to all the world's pleasures. A Faustian bargain is made with a power that the bargainer recognizes as evil or amoral. Faustian bargains are by their nature,  tragic or self-defeating for the person who makes them because what is surrendered is ultimately far more valuable than what is obtained, whether or not the bargainer appreciates that fact.

**********************

If truth be told, for Salt Lake's Men,  their "Faustian Bargain" with the Devil turns out to be a paltry (petty; worthless; trivial) "Consolation-Prize" ("Booby-Prize"), because "In-The-End"("when all is said and done"; "at the end of the day") they will all be broken (undone; ruined; defunct; doomed) .

.

.

.29. Indeed (it's a sad fact that), all of Salt Lake's sons (faithful-followers; dependents; subjects; proteges; apprentices) are disgraced (have fallen from God's favor; have lost their position of honor, before God) because of the Mighty-Ones (leaders; "idols"; General-Authorities) who they revere,  so very much.

*****************************************

Salt Lake's General Authorities are leading Israel's people (rank and file Mormons) to gloat (contemplate or dwell on their own success or another's misfortune with smugness or malignant pleasure) and "Dig-a-Pit" (trap
) for others (Israel's people; rank and file Mormons) against whom they are competing (striving) for Salt Lake's favor (approval; support; liking). 
************************
 These foolish Israelite people now envision "heaven" (Paradise; state of great delight, happiness) for themselves and their kindred (relatives descendants; offspring), while Melchizedek High-Priests maintain a death-grip (an extremely tight grip caused by fear) upon the"ill-gotten" (illegally obtained) gains (Israelite-birthrights) they have misappropriated (stolen, to benefit themselves) from Israel's people . 
.
.
.
.
.
.
30. Salt Lake's family-tree (dynasty; line of hereditary rulers; extended-family of General Authorities) is like a potted-plant,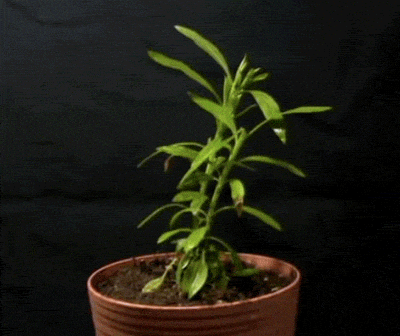 whose leaves (current-generation)  are withering (growing fewer and fewer; dwindling; shrinking), dried-up (thirsty; shriveled;) and wilted (limp).   Their plantation (kingdom) is nothing but a "Garden of "……. "death and dying" (demise; destruction; casualties)   because My (Jehovah's) "Living Water" ("Holy-Spirit") has never reigned (been in power; wielded a scepter; prevailed) there.  
.
.
.
.
..
.
31. Salt Lake's seed (offspring; successors) have become  filthy-rich (well-heeled; prosperous; moneyed; fat;
bloated) men of resources and means,  so they can turn-out (mass-produce; process; manufacture) priesthood authority (dominion; jurisdiction), which is conceived and brought-forth,  solely, to benefit their own dynasty (line of hereditary rulers).
**************
They cobble (roughly assemble; throw-together) their presiding-priesthood Authorities so that every High-Priest seems to glitter (twinkle; sparkle; shine).   
Then they tie-up (bind) Israel's people into tight and "Easy-to-Manage" ("happy-go-lucky") bundles……….And there is "not one-soul" who dares to interfere-with (impede; obstruct; stop; prohibit) Salt Lake's enterprise (campaign; pursuit; business; scheme).