16. Cleanse your hands (works of your hands; activities). Point-to (direct everyone's attention to; focus everyone's efforts on) cleansing (purifying) them. point (direct everyone's attention; guide; lead everyone) to turning-aside-from (departing; forsaking) works of evil in-front-of (right before) my eyes. Cease and desist (get as far as you can;  depart) from Salt Lake's (apostate)  way of thinking.
.
.
17. Memorize this !! (learn this by heart; commit this to memory). These activities
only seem (give the impression of being; come-across; feel; sound) as if they are "Good".         Consider that……understand that……remember that!  Melchizedek priesthood leaders who punish (treat in an unfairly harsh way; pronounce sentence against; condemn) Israel's people,  lead (run; direct; are in charge of; preside-over) those "time-wasting" (vain; worthless; empty; frivolous; misleading) activities.  Lead-straight (prosper-directly; guide-undeviatingly)  those who've been oppressed (robbed; violated), defend the "fatherless" (one's who have no voice in the priesthood-community). Plead the cause of  widows (one's who've been forsaken; a metaphor referring to a people bereft of their king;  a body of people constituting a special -class in society, i.e. Israel's people) 
.
.
18. Come now! (don't be upset or nervous; expressing gentle encouragement) and we can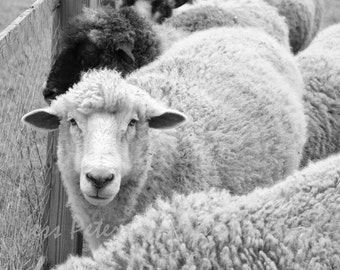 be crystal-clear (unambiguous; plain; straight-forward; not subject to misinterpretation) saith the Lord. Although (even though) the sins (mistakes; "Missing the Mark"; transgressions; moral-failures) of all of you seem (look) as if they are scarlet, they'll become white like snow. Even though they are blood-red like crimson, they'll become as white as wool.
.
.
19. If you are willing and obedient , you will eat (enjoy; bask in; luxuriate in; revel in; take pleasure in) the best the land has to offer.
.
20.  But if you deny  (refute; disavow; disown; disagree; gainsay; refuse to admit the truth
about) them or are defiant (boldly-resistant; insubordinate; rebellious; contumacious) about them, desolation (ruination; God-forsakenness; "bleakness"; sterility; loneliness) will devour (consume; overcome) you.  Indeed (in fact), the Lord has spoken. 
.
.
.
21. How is it that Salt Lake City, the faithful place,  has become, even, a harlot (prostitute; whore). It used to be filled with justice. Righteousness lodged (stayed; passed the night; dwelled; tarried; remained for a period of time) within her, but now, "Cutthroats" (murderers; assassins; killers; bloodthirsty-men; pitiness-men; unprincipled-men; cruel and savage men; "dog-eat-dog" men) do.
.
.
.

.

22. Your silver * (money; tithing) has been turned (transformed) into weapons and your drink (wine; spirit) has been adulterated (corrupted; debased; befouled; polluted; defiled; doctored)  with Sorcery (Black-Magic; "Powers of Darkness").      
*

silver -Although the word "money" appears frequently throughout some translations of the Old Testament, the first coins were not produced in the ancient Near East until the seventh century b.c. Consequently, when one finds the word "money" in Bible versions used to translate the Hebrew term kesep (lit. "silver"), one must recognize that it is usually not coins that are to be understood but refined, unminted silver. When one exchanged this silver for a commodity, the silver was weighed (saqal) in balances to determine the proper quantity of silver appropriate to the bargain. It was the term for the calibration of this weighing that gave the name of shekel to the first Judean coins whose size corresponded to a shekel weight (a little less than half an ounce). 

.
.
.
23. Your rulers (prophets and apostles; prophets seers and revelators; General Priesthood Authorities) have departed from the Law (turned away from God) in order to use (breed;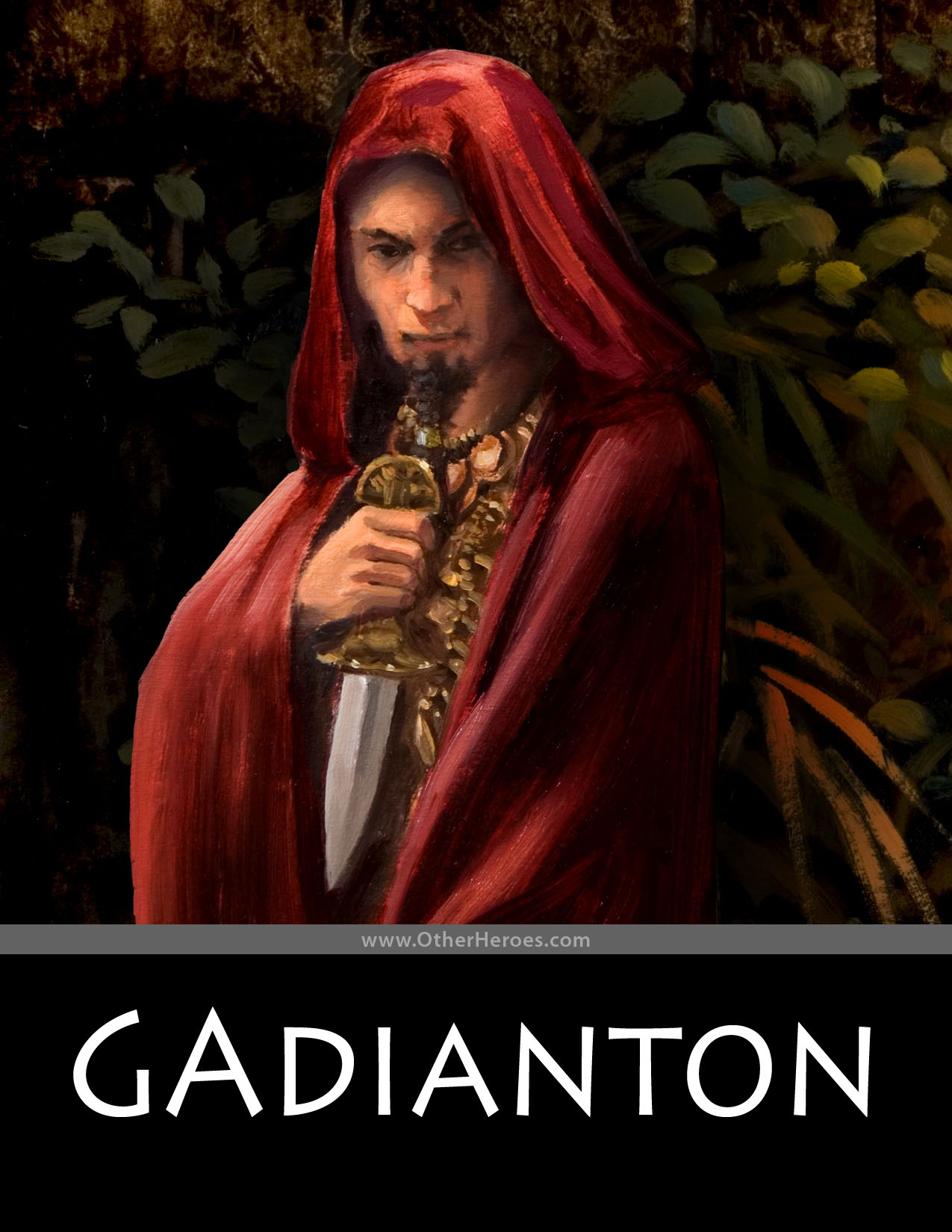 cultivate; spread; catalyze; draw-on) Sorcery (Black Magic) along with confederates (accomplices; allies; cohorts; abettors) of thieves (larcenists; "Gadianton-Robbers"; embezzlers; hi-jackers; bandits; plunderers). They all love (delight-in; enjoy; revere; hold-dear; treasure; cherish; prize; value) Bribes (gifts presented to them for favored-treatment;kickbacks; seductions; inducements; snares; traps) and they pursue (chase; seek; expect) rewards (distinctions; honors; gratuities; prizes and special consideration) in return for service, but they never defend the orphan (one who has no voice in the leadership community) and the case (suit or action at law; circumstances) of the widow (one who has been abandoned) never comes before them, even though these men  claim to be  "Judges-in-Israel". 
.
24. Therefore (accordingly; consequently; ergo; hence) saith the Lord, God of Hosts (the army of heaven)…"The Mighty One" ( The strong-One; The Prince of Israel). The strength and power of God will provide comfort and relief from the grief caused by my enemy (adversary; foe; rival). The strength and power of God will avenge (inflict-punishment-for) me (Jehovah) then the strength and power of God will turn my hand (power; force; influence; clout; leverage; jurisdiction; arm; authority command; dominion death-grip) against you and
.
.
25. I will purge (purify; free; cleanse; sanctify) you from your dross (worthless-stuff that
rises to the top; rubbish) with "alkeli" ("a-caustic-solution"; lye)  then my strength and power as Israel's God will cause (inspire) you to become refractory (stubborn or unmanageable) regarding The Church of Jesus Christ of Latter Day-Saints until you  separate (resign; divorce; estrange; disconnect; disassociate; sever; unyoke; detach; disengage; disentangle) yourselves from Mormonism, altogether.
.
.
26.  Then, the strength and power of God will return (bring back; restore) as it was during the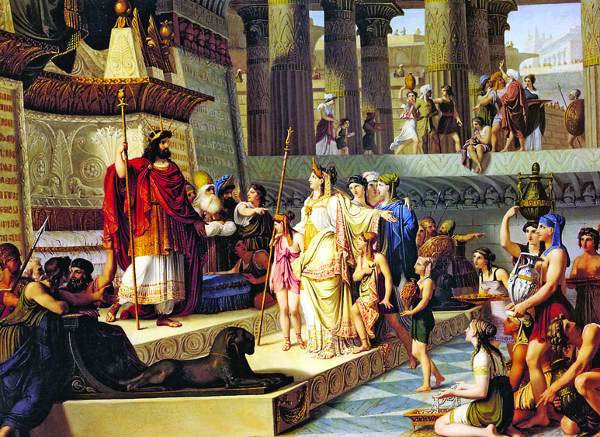 Monarchy of Israel's Golden Age as well as your ministers (priests and Levites) who will follow (act in accordance with; pattern themselves after; be guided by; give allegiance to; take as their example) Me (Jehovah),  as they did in the beginning. So (accordingly; rightly-so), you (Israel's people) will be called "Seers" of righteousness. What was once Salt Lake City will become known as "The City of the Faithful"……even……Zion.
.
.
.
27. Because of your justice (lawfulness; fairness; due-process; equity; honesty;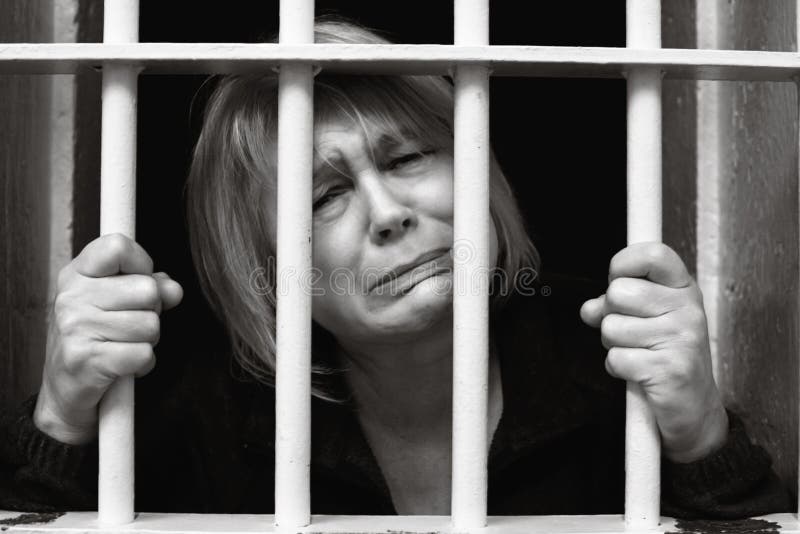 recompense) Zion is redeemed and because of your righteousness, the POW's (Prisoners of War) taken-in (enthralled; fooled; hoodwinked; fascinated; beguiled; bewitched) by Salt Lake's men are released (freed; liberated) from confinement ("lock-up";  captivity)
.
.
28. Then Salt Lake's General Priesthood Authorities (Nephilim, descendants of Old testament "Watchers"; offspring of "fallen-angels") each of whom has for a second time failed ("Missed-the-Mark"; fallen; "Missed-the-Boat"; broken their covenant with Jehovah),  so they may become "Masters-of-Sorcery" (magicians; warlocks; wizards),  will  finally (after a long time, typically involving difficulty or delay) be  finished (defunct; obsolete; kaputt;
broken; undone; ruined by a disastrous or devastating
setback or reversal; doomed)!
.
.
.
.
.
29. Indeed (it's a sad fact that), all of Salt Lake's sons (dependents; subjects; proteges; apprentices) will be ashamed and disgraced because their Mighty-Ones (leaders; "idols"; General
Authorities) lead (guide; conduct; oversee) the Church so they can delight-in  ("get-a-kick-out-of";"get a charge out of"; "get a bang out of" take pleasure-in; gloat-over) themselves and their authority to "Dig-a-Pit" (lay-snares) for people they do not like. These twisted-men envision an "Eden" (Paradise; state of great delight, happiness, or contentment; bliss) for themselves and for their kindred (relatives descendants; offspring) to secure (hold a death-grip on) "ill-gotten" (illegally obtained) gains (commodities; merchandise; birthrights) they've amassed (gathered; collected) at the expense of Israel's people. 
.
.
.
30. But,  in fact, you (extended-family of Salt Lake's General Authorities) resembles an very old
and gnarled (knobbly, rough, and twisted, especially with age)  Terebinth-Tree (Oak tree) whose leaves (green-foliage) looks and behave (act or conduct themselves in a specified way, especially toward others) withered (shriveled; shrunken; aptrophed) and dried-up (thirsty; dry as dust) or a garden,  in which water (moisture; presence of the holy spirit)  is nowhere to be found. 
.
.
31. But, in fact,  they've become filthy-rich (well-heeled; wealthy; prosperous; moneyed; fat;
bloated; men of resources and assets) so they can turn-out (mass-produce; process; manufacture) authority conceived and brought-forth especially for Salt Lake's "Spoiled-brats" (molly-coddled-monsters; vain-hypocrites; "little-boys"; narcissists; cry-babies). Salt Lake  cobbles (pieces; whips; throws) their priests together,  so they will be sure to glitter (twinkle; sparkle; shine) then tie-up (bind) Israel's people into tight and "Easy-to-Manage" (carefree; "happy-go-lucky") bundles……….And there is no one to interfere-with (step-in and criticize) this enterprize (campaign; pursuit; business; scheme).