16. Wash (sanitize; decontaminate) your  hands (priorities; pursuits; hobbies; pastimes; activities). Point (direct everyone's attention; focus everyone's efforts) toward cleansing (purifying) their own hands (priorities; pursuits; hobbies; pastimes; activities) and point (direct everyone's attention; guide; lead everyone) them to turning-aside-from (departing-from; forsaking) "Evil-Works" (Sorcery and Black-Magic) in which Melchizedek High-Priests routinely participate. Reject (dismiss as inadequate, inappropriate, or not to one's taste) Salt Lake's apostate "Way-of-Thinking" (customs; ways; habits; traditions).
.
.
.
.
.
.
17. Learn-this! (Commit-this-to-memory!; "Memorize-this!"; "Remember!"; "Never-forget"!)………….On the surface (outwardly; superficially; "to-the-casual-observer"), the ways of   Mormonism (conformity with Mormon traditions; Mormon"uber-compliance" with church-standards, rules, and customs) SEEMS (looks; appears; creates the impression of being) "Good-for" ("a-blessing-to") Israel's people (rank and file Mormons).  If truth be told, Melchizedek Priesthood Leadership actually condemns (curses; damns) Israel's people, by conditioning (priming; preparing; tempering) them to faithfully (dutifully) commit their time (lives) and resources (money) engaging in all kinds of "time-wasting" (vain; worthless; aimless; silly; foolish; empty; frivolous; pointless) programs and activities. You (Israel's people; rank and file Mormons) must initiate (inaugurate) straight-talk  (speech that is very honest and direct) concerning Salt Lake's "Babylonian" (confusion-making ) requirements (commitments; 
ordinances)  which "stunt" (hold back the progress of; retard) "Israelite-souls" then "trap" (ambush; ensnare; fool; snare; trick; bamboozle) Israelite-"minds" (perceptions; thinking; judgments; memories) of Israelite (rank and file Mormon) people, so they'll allow themselves to be  routinely oppressed (persecuted; abused; maltreated; repressed subjugated; tyrannized) by Salt Lake's Melchizedek Priesthood Leadership. You (Israel's people; rank and file Mormons) must stand-up (be-upright; jump-up; get on your feet) in defense (protection; justification) of the "fatherless" ("orphaned"; Israelites and rank and file Mormons who have no voice in the community). You must plead (state; defend; argue) the cause (the basis for legal action) of widows (Israelites or rank and file Mormons who've been forsaken).
.
.
18. "Come-now!" ("Don't worry!; don't be nervous or upset!"; an expression of "gentle-encouragement") Let's be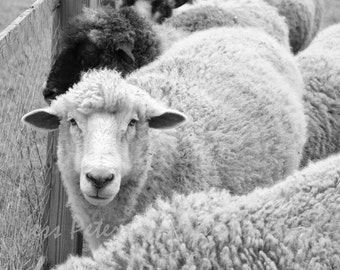 clear (unambiguous; plain; straight-forward) with each other."  saith the Lord. Though (even-though) all of your (Israel's; rank and file Mormon's) sins (mistakes; transgressions; moral-failures) that are muddying (blemishing; staining)  their reputation (commonly held opinion of Israel's  character)  are described (chronicled; reported; recounted; related; explained) by Salt Lake as "scarlet" (brilliant-red; heinous; hideous; contemptible), they're reputation (character; name)  will be perceived (maintained; viewed; esteemed; interpreted) as white (snowy; pure) as a clean-woolen fleece.
.
.
.
.
19. If you (Israel's people Rank and file Mormons) are receptive (sympathetic; open-to-learn; "Ready-to-Learn") you'll enjoy  (bask; luxuriate; take pleasure) in the best (highest-degree) of God's grace (favor; goodness; mercy; forgiveness; generosity; kindness; love; tenderness).  
.
.
.
.
20.  But if you deny  (refute; disavow; disown; disagree-with; gainsay; refuse to admit the truth of) these things or are defiant (boldly-resistant; insubordinate; rebellious; contumacious) about them, desolation (ruination; God-forsakenness; "bleakness"; sterility; loneliness) will devour (consume; overcome) you.  Indeed (if truth be told), the Lord has spoken (carefully chosen and arranged his words). 
.
.
.
21. How come Salt Lake City ("the latter-day "Command-Center" for Mormonism"; The"Mecca" of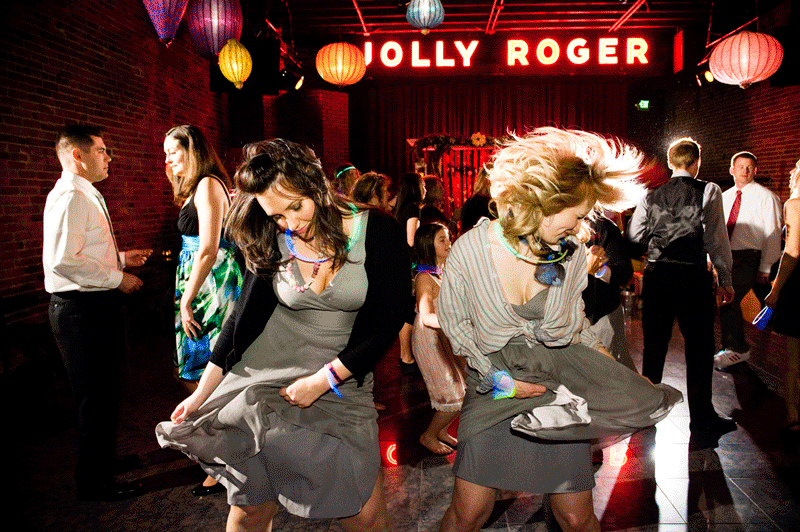 Mormonism"), which,  at one time (formerly; in the beginning) was the faithful bride (covenantal-partner; "Church", defined as "The-Wedding-Party", (Maid or Matron of Honor or Bride's Honor Attendant. Bridesmaids or Bride's Attendants. Best Man / Groom's Honor Attendant. Groomsmen. who've been personally summoned by Jehovah) behaves like a harlot (prostitute; whore).  During the 1840's ……. Salt Lake City was filled with justice. "Righteousness" (uprightness; "devotion to a sinless life") lodged (become firmly fixed or embedded) throughout the Salt Lake Valley, but now (today; currently) , "covetousness" (an obsessive desire) to have (own; possess) Israel's "birthright" (sovereignty; inheritance; authority)  is entrenched (established so firmly that change is very difficult and unlikely) there.
.
.
.
.
22. Salt Lake has spent (used) Your "Bride-Price" * ('Bride-Wealth; gift; financial offerings in exchange for "Goodwill"; tithes and offerings)  to obtain (get possession of; develop) arms (weapons;  things designed and used for inflicting bodily harm or physical damage)   and your wine (spirit) has been polluted (corrupted; contaminated; mixed; poisoned) by Sorcery (Black-Magic; "Powers of Darkness").      
*

Bride-Price– also known as "Bride-Wealth", is an amount of money, property or other form of wealth "paid" to the family of a woman for the right to marry their daughter. In anthropological literature, bride price has often been explained in market terms, as payment made in "exchange" for the bride's family's loss of her labor and fertility within her kinship group. It may also be understood as a gift from the groom to his new bride's family. In this sense, it is a substantial gesture of goodwill in the forging of the new unity-of-lineages. Unfortunately, the voluntary nature of gift-giving in the case of bride price has often been lost as the practice became a requirement for marriage, a requirement that has often proved burdensome.

.
.
.
.
.
.
.
23. Your rulers (Salt Lake's prophets and apostles; General Priesthood Authorities) have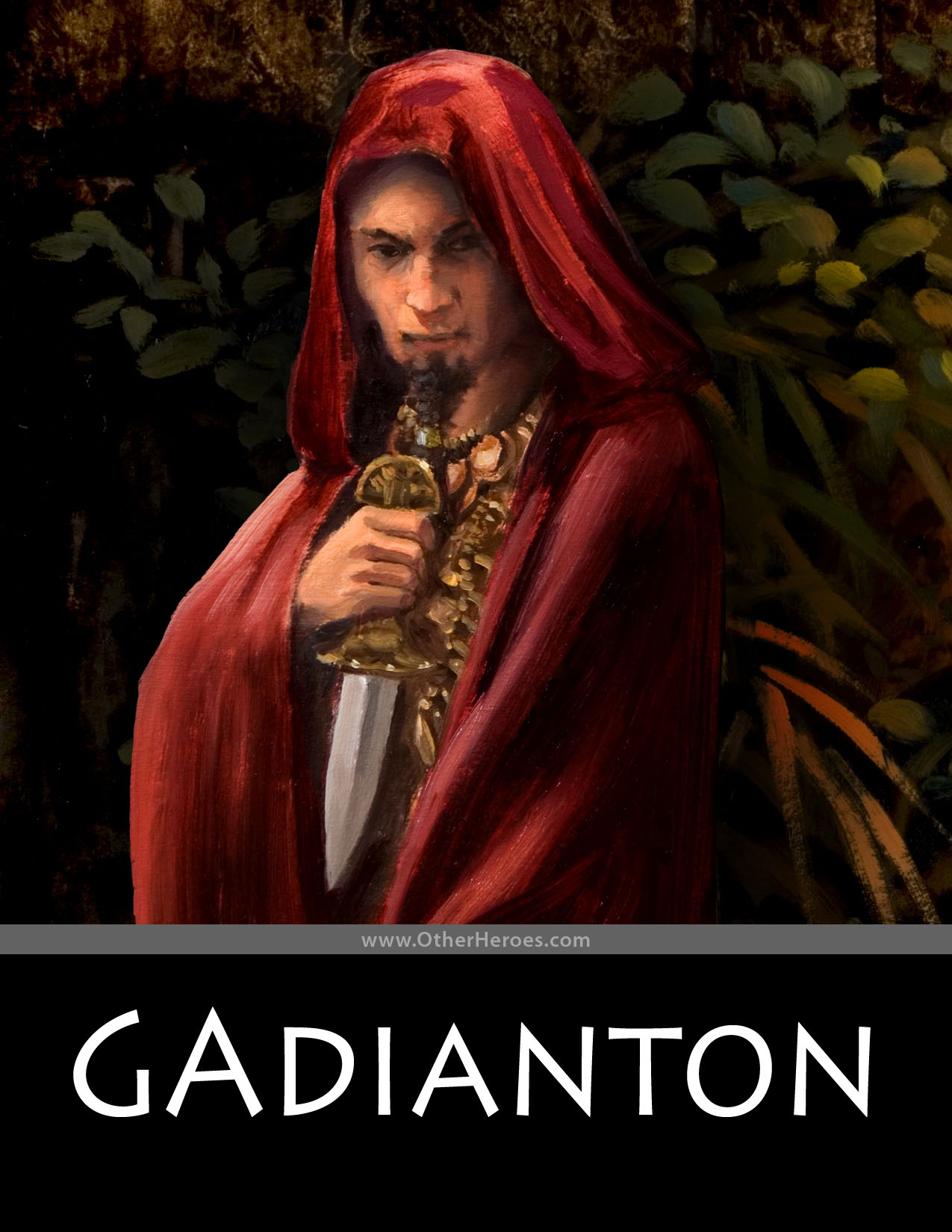 departed-from ( violated; abandoned) the Law (instruction; "Torah") and they practice (carry out or perform habitually or regularly; draw-on-the powers of) "Works of Darkness" (Sorcery; Black-Magic) as they walk "hand-in-hand"  with "thieves ("Gadianton-Robbers"; An International-Criminal-Organization*). Every single one of Salt Lake's Melchizedek Presiding Priesthood Authorities is accustomed (used to; habituated to; acquainted-with; adapted to; adjusted-to; accustomed-to; conditioned-to) accepting, recieving,  and offering Bribes (gifts presented in exchange for "special" treatment; kickbacks; seductions; inducements) and every one of them  pursues (seeks; expects) rewards ("distinctions"; "honors") in exchange for providence (protective care) they afford, (furnish; make-available) but you 'll never ever,  see any one of them defend an "Orphan" (man who has no voice in Mormonism's-leadership-Community) and….. "it should "come-as-no-surprise" (not be surprising to learn) that the "Case" (criminal or civil proceeding; legal-action; lawsuit; "controversy") of the widow (Israelite or rank and file member who's been abandoned), never quite (to a significant extent or degree) seems to warrant  (necessitate; "be-worthy-of"; justify) a "hearing" (judicial-session) "before-their-benches" ("in-their-courts"; before their "Administrations of-the-Law") in spite of the fact that every Bishopric (district under a bishop's control; team (secret-combination of)  three-Melchizedek-High-Priests claims vociferously (in a loud and forceful manner) that each member of its Bishopric is chosen (called; selected; appointed), by Jehovah, to be a  "Judge-in-Israel".

*

 Criminal-Organization a.k.a."Organized-crime" is a category of transnational, national, or local groupings of highly centralized enterprises run by criminals who intend to engage in illegal activity, most commonly for money and profit. Some criminal organizations, such as terrorist groups, are politically motivated. Sometimes criminal organizations force people to do business with them, e.g. when a gang extorts money from shopkeepers for so-called "protection". Street-Gangs may become disciplined enough to be considered organized. Today, a criminal organization can also be referred to as  "A-mob", or "A-Crime-Syndicate". What all of these entities share in common is a
network,

(system of interconnected parts or members; web; complex; nexus). Such a subculture or community of criminals may be referred to as the "Underworld".

.

.

.

24. Therefore (accordingly; consequently; ergo; hence) saith the Lord of Hosts ("Commanded of Heaven's Army)…who is .."The Mighty One" ( The strong-One; "The-Prince-of-Israel"). My "Strength and Power" as God will provide comfort and relief from the "grief" (deep sorrow, caused by a serious-loss) inflicted (thrust; imposed; forced; foisted) upon Israel's people by My Enemy ( The Melchizedek Priesthood Organization, headquartered in Salt Lake City). My "Strength-and-Power-as-God" will avenge (inflict-punishment) on My (Jehovah's) behalf.….. then my   "Strength-and-Power-as-God" demonstrated by My (Jehovah's)  my hand (power; force; influence; clout) will fall upon you (Israel's people; rank and file Mormons), then…………

.

.

 
25. ……… I will purge (purify; free; cleanse; sanctify) you (Melchizedek Priesthood leadership) of your dross (worthless-stuff; rubbish) with "Lye" ("alkali"; "a-caustic-solution")  then "My strength and Power as God" will cause (inspire) you to become refractory (obstinate; rebellious; contrary; stubborn and uncomfortable) regarding Israel's, as well as your own (personal; individual),   membership (participation) in The Church of Jesus Christ of Latter-Day-Saints and it's Melchizedek Priesthood Organization,  until all of you finally separate (divorce; estrange; disconnect; disassociate; sever; unyoke; detach; disengage; disentangle) yourselves, i.e. resign (renounce; abandon; forsake)  your membership (enrollment; participation) in the Mormon Church, and especially,  its Melchizedek priesthood Organization, altogether (taking everything into consideration; on the whole).  
.
.
.
..
.
26.  Then, finally, My "Strength and Power as Israel's God" will return (bring back; restore) "The-Kingdom-of-God" ("Jehovah's-Kingdom"), as it once flourished under the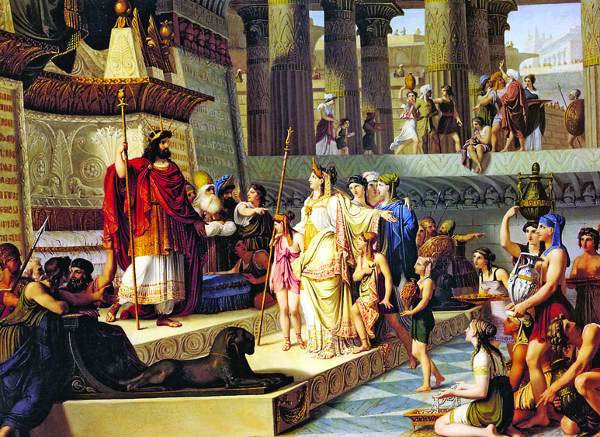 Monarchy of "Israel's Golden Age", along with the character (nature; quality) of ministers (priests and Levites) who will follow (act in accordance with; pattern themselves after; be guided by; pledge their allegiance to; take as their example) Me (Jehovah),  as they did, once upon a time, long ago. So (accordingly; rightly-so), you (Israel's people) will be called (hailed; acclaimed)  "Seers" (Oracles) of righteousness". What was once experienced as the Salt (poisoned; intoxicated) Lake City  will be then, celebrated as "The City of the Faithful".…..even……"Zion".
.
.
.
27. Because of Israel's  justice (fairness; due-process; equity; honesty;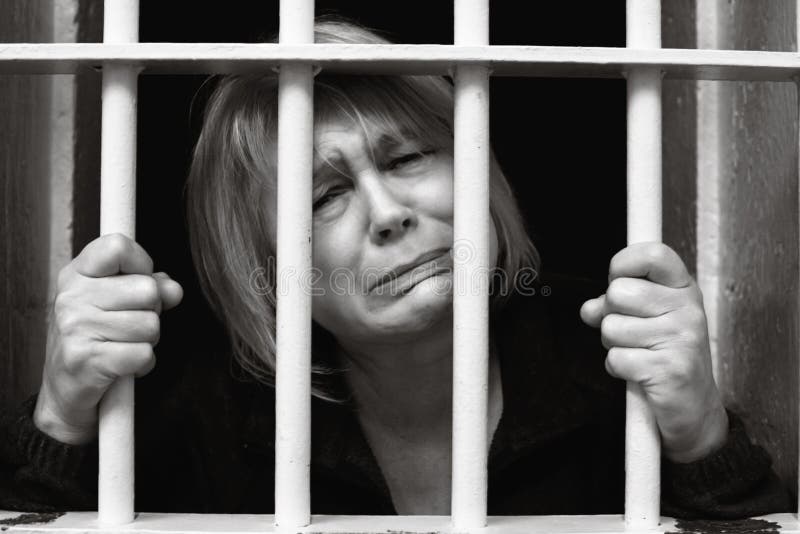 recompense),  Zion will be  redeemed and because of Israel's righteousness (actions in accordance  with divine law; freedom from sin and guilt),  Israelite POW's (Prisoners-of-War) taken-in (enthralled; fooled; hoodwinked; fascinated; beguiled; bewitched) by Salt Lake's "fraud and deception" will be released (freed; liberated) from confinement ("lock-up";  captivity).
.
.
28. And Salt Lake's General Priesthood Authorities ("Nephilim, hiding-in-plain-sight";
  descendants of Old Testament "Watchers"; offspring of "fallen-angels") each of whom has failed (fallen-short; "flunked"; been found-lacking) "miserably" to do what each one  covenanted (promised pledged; contracted; committed; agreed) himself to accomplish, so……just like the pioneer ancestors (forefathers; progenitors; antecedents), who preceded them, "each-and-every-General-Authority" has sold his soul (completely committed himself, completely devoted himself) by settling ("making-a-deal"; "making a Faustian-Bargain"; "achieving a settlement") with the "Devil" so they may become  "Masters-of-Sorcery" (magicians; warlocks; wizards), as an alternative (consolation-prize; "Booby-Prize"),  but  "In-The-End" (when these men's conduct can be fully analyzed) each one will be altogether broken (undone; ruined; defunct; doomed) .
.
.
.29. Indeed (it's a sad fact that), all of Salt Lake's sons (faithful-followers; dependents; subjects; proteges; apprentices) are disgraced (have fallen from God's favor; have lost their position of honor, before God) because of Mighty-Ones (leaders; "idols"; General-Authorities) who they revere so very much.
Salt Lake's General Authorities have  led them to delight-in  (gloat-over; exclaim triumph for) themselves and their authority and "Dig-a-Pit" (lay-
snares) for those (Israel's people; rank and file Mormons) against whom they are competing (vying; contending; waging-war)  These delusional-Salt Lake men envision "heaven" (Paradise; state of great delight, happiness, or contentment; bliss) for themselves and for their kindred (relatives descendants; offspring), while Salt lake's Melchizedek priesthood Organization  holds a death-grip (an extremely tight grip caused especially by fear) on the"ill-gotten" (illegally obtained) gains (commodities; merchandise; birthrights) they and their Paternal-male ancestors appropriated (taken without legal permission) from Jehovah's people (Israel). 
.
.
.
.
.
.
30. Salt Lake's family-tree (pedigree; extended-family of General Authorities) resembles an old
, gnarled (twisted)  Terebinth-Tree (Ancient-Oak-tree) whose leaves (newest; current-generation of the tree)  are withering (growing fewer and fewer; dwindling; shrinking), dried-up (thirsty; shriveled;) and fallen (lost favor with God) .   Their plantation (large; estate; orchard) of family-trees (dynasties; lineages; bloodlines) looks like a "Garden"…….not of Eden, but a "Garden of "Zip (Zero; absolutely no) rainfall"  (water; moisture; refreshment; "the-holy-spirit") never falls.
.
.
.
.
..
.
31. Their Latter-Day seed have become  filthy-rich (well-heeled; prosperous; moneyed; fat;
bloated; men of resources and means),  so they can afford to turn-out (mass-produce; process; manufacture) priesthood authority (dominion; jurisdiction), which was conceived and brought-forth,  solely, for the Sake (benefit) of Salt Lake's very own dynasty (line of hereditary rulers). Salt Lake cobbles (pieces; whips; throws) together its presiding-priesthood Authorities,  so that each seems to one glitters (twinkle; sparkle; shine).   Then they tie-up (bind) Israel's people into tight and "Easy-to-Manage" ("happy-go-lucky") bundles……….And there is "not one- soul who dares to interfere-with (impede; obstruct; stop; prohibit) Salt Lake's enterprise (campaign; pursuit; business; scheme).