11. At first (in the beginning; in the initial stage or stages;  during the nineteenth century) Aram  (The "Citadel";"Salt Lake City headquarters of the Mormon-Church) worked alone in persecuting Israel's people,  but in more recent history, Philistines  (strangers; heathens; idolaters; people entirely uncaring about Israel's God; people who are hostile to Israel's culture; unbelievers) have partnered-up (conspired; colluded) along with Aram (Salt Lake headquarters) because they are also looking for a place to encamp and amass personal fortunes (strike it rich; prosper; be successful)  "on-the-backs-of" (supported by; carried by) Israel's people. Together (in collaboration),  they've  devoured (consumed; incorporated; cannibalized; swallowed) Israel's people, (rank and file Mormons), whole ("in one gulp") by using (utilizing; opening; making use of) their mouths (prophets; spokespersons; deputies; representatives; mediators; agents; delegates; "talking-heads"). In spite of (without being affected by) all this,  Jehovah's anger is NOT turned his anger away from Salt Lake headquarters and His hand (power; might; fist) is still upraised (poised; ready) to strike them.
.
.
.
12. But Salt Lake's Melchizedek Priesthood Authorities have no intentions, whatsoever,  of reversing-their- course (coming-back; repenting; turning-around; making-a-"U"-turn) until (unless) Jehovah strikes them………… and you must keep-in-mind (consider the following; remember; not-forget) "Salt Lake's priesthood authorities have never…ever sought (desired; needed) the Lord of Hosts".
.
.
.
13. So,  Jehovah has cut-off (severed; "fired"; terminated) Salt Lake's head (Melchizedek-priesthood-leadership;
 first Presidency; "prominent-men"; shepherds; "Elders"; Melchizedek-priesthood-Organization;  exemplifiers of "what-Salt-Lake-says-is-right") and He has cut-off (terminated; "fired"; severed) Salt Lake's "tail" (false-Prophets who teach "lies") and their morally-defiled entourage  ("following"; company; personnel) in a single day (generation;  era). 
14. The "Elders" (The "Brethren"; Salt Lake's dirty-old-men)   and those lifting-up (glorifying;
canonizing; immortalizing; enshrining; dignifying) the Brethren's lecherous-faces (libidinous-purposes and lustful-intentions) constitute the head,  while "Instructors-who teach-lies" constitute Salt Lake's loathsome tail (dirty-hind-quarters; disgusting-retinue; disgraced-following).
.
.
.
.
.
.
.
.
.
.
15.  They are the ones (leaders; priesthood authorities) who are wrongly (erroneously) portrayed (described; characterized; depicted; evoked; represented)
,  by Salt Lake's followers,  as "blessed-by-God"  (prosperous; happy). But these same men are leading everyone astray and are marshalling (assembling; gathering; calling together) Melchizedek priesthood leadership world-wide, just like soldiers,  to devour (swallow-whole; overwhelm; consume; incorporate) Israel's people with  their mouths (prophets; spokespersons; deputies; representatives; mediators; agents; delegates; "talking-heads").
.
.
.
.
16. Because of this, the Lord takes-no-pleasure-in (is not satisfied with) the young men of this Salt Lake generation and He
has no pity for their orphans and widows, either,  for they're all ungodly (irreligious and immoral; godless; unholy; impious; blasphemous; profane) and wicked (corrupt; base; vile) and every person's mouth speaks vileness (obscenities; vulgarities) but in spite of all these things, Jehovah's anger is unabated (sustained; unrelenting) and His hand (fist; might and power) is still poised (ready; uplifted) to strike this generation.
.
.
.
.
17. Indeed (if truth be told) wickedness (wrong-doing; sinfulness; villainy; baseness) ;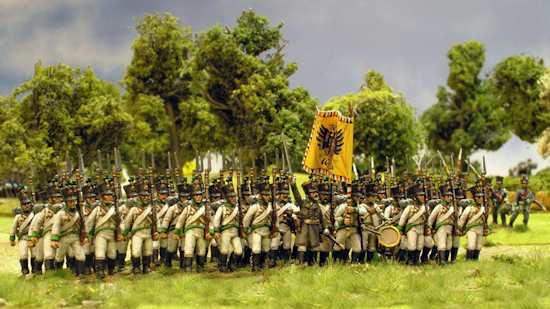 consumes  (exhausts; depletes; wastes; eats-up)  Salt lake's briers ("small-time-cantankerous family organizations"; prickly scrambling shrubs) and thorns (leaders who are annoying and troublesome) as if by fire and the thickets (very dense stand of elite-family-trees; tight group of leading pedigrees) in Salt Lake's forest (area dominated by pioneer-family-trees and pedigrees) are set ablaze,  so that  a massive "column" (troop-formation) of "smoke" (desire for Israel's destruction; anger toward God) rises-up.
.
.
.
18. This generation of Mormonism's  Kingdom is already (by this time) somewhat (to some
extent) scorched (singed; blistered; withered; blackened; discolored) by the wrath of the Lord of Hosts, but this-people (Salt Lake's people) He (Jehovah)  treats (regards; esteems; thinks-of; uses) as fuel (accelerants) to speed the development and escalation of His (Jehovah's) fiery (burning) wrath, every man wishing (hoping) that the "Brethren" (Prophets and apostles) of this Salt Lake generation will not be spared by God.
.
.
19. Because, at-first, Salt Lake's presiding authorities devour "on-their-right" (everyone they trust
most),  but they're  not satisfied, so they feed-on those who are "on-their-left" (to receive their judgment), but the ravenous "Thirst-For-Blood" (bloodthirst; homicidal-impulse; violent-nature; cutthroat-tendency) characterized (embodied) in Salt Lake's "Men-of-the-Flesh" (men governed by their passions) can never be satisfied (assuaged; mitigated; subdued).  
.
.
.
.
.
.
20. Manasseh (a clan of Israelites who forget Jehovah ) has-in-mind (wants) to grow-up-and-be-just-like (imitate; take its "cues" from;  copy)  his big brother Ephraim (a
clan of Israelites, who collectively serve as Salt Lake's "cover", "pretext" and "justification"),  so together (working as "one"),  Ephraim and Manasseh pile-up (gang-up; team-up) against Judah ("Praise and Expressions-of-gratitude"). Because of all this, Jehovah's anger remains focused on Salt Lake' presiding officers and His (Jehovah's) hand (power; fist; might) is still upraised (poised; ready) to strike them. 
.
.
.