11. At first (In the beginning; In the initial stages;  During the nineteenth century) Aram  (The "Citadel"; headquarters of the Mormon-Church in Salt Lake City) worked alone in persecuting (victimizing) Israel's people (rank and file Mormons) ,  but recent times, Philistines  (strangers; heathens; idolaters; people entirely hostile toward Israel's God; people who are hostile to Israel's culture; unbelievers) have partnered-up (conspired; colluded) with Aram (Salt Lake headquarters) because they, also, are looking for a place to encamp in order to amass-fortunes (strike it rich; prosper; be successful)  "on-the-backs-of" (supported by; carried by) Israel's people. Together (In-collaboration),  they've  virtually devoured (consumed; incorporated; cannibalized; swallowed) Israel's people, (rank and file Mormons), whole ("in one gulp"),  by using (utilizing; opening; making use of) their mouths (prophets; spokespersons; deputies; representatives; feel-good-talks; speechifying techniques; "talking-heads"). Despite (notwithstanding) all their "Twinkling" (dazzling; mesmerizing) oratory efforts,  Jehovah hasn't turned his anger away from Salt Lake headquarters and His hand (power; might; fist) is still upraised (poised; ready) to strike (smack) them.
.
.
.
12. But Salt Lake's Melchizedek Priesthood Authorities have no intentions, whatsoever,  to reverse-their- course (come-back; repent; turn-around; make-a-"U"-turn) until (unless) Jehovah strikes them………… and you must keep-in-mind (consider the following; remember; not-forget) "Salt Lake's priesthood authorities have never…ever sought (desired; needed) the Lord of Hosts".
.
.
.
13. So,  Jehovah has cut-off (severed; "fired"; terminated) Salt Lake's Head (first Presidency; "control";  decision-makers) and He has cut-off (terminated; "fired"; severed) Salt Lake's "tail" (defiled followProphets who teach "lies") and their offensive   (vulgar; ungodly)  entourage  ( body of supporters or admirers; "following") in a single day (generation;  era). 
.
.
.
.
.
.
.
.
14. Along with The "Elders" (Salt Lake's "Dirty-Old-Men"; The "Brethren")   and presiding Priesthood Authorities who are lifting-up (glorifying;
canonizing; immortalizing; enshrining; dignifying) the lecherous (libidinous; carnal; lustful) faces (purposes; intentions) of these "Brethren" (prophets and apostles) constitute the head,  while "Followers-who-spread-Salt Lake's-lies" constitute Salt Lake's loathsome tail.
.
.
.
.
.
.
.
.
.
.
15.  They are the ones (leaders; priesthood authorities) who are wrongly (mistakenly; erroneously) portrayed (described; characterized; depicted; evoked; represented)
,  by Salt Lake's followers,  as "Blessed-by-God"  (prosperous; happy). But these very men are leading Mormon followers astray and marshaling (assembling; gathering; calling together) them worldwide, like soldiers,  in order to devour (swallow-whole; overwhelm; consume; incorporate) Israel's people with their mouths (prophets; spokespersons; "talking-heads"; "empty-feel-good-talks"; pointless-chirping; speechifying).
.
.
.
.
16. But,  the Lord takes-no-pleasure-in (is not satisfied with) the  men of this Salt Lake generation and He
has no pity for Salt Lake's orphans (men who have no voice in the community)  nor for Salt Lake's widows (fellows who've been excommunicated) for they're all ungodly (irreligious and immoral; godless; unholy; impious; blasphemous; profane) and wicked (corrupt; base; vile).  Every mouth (prophet seer and revelator) speaks nothing but vileness (obscenities; vulgarities).  Jehovah's anger (wrath; fury) remains unabated (sustained; unrelenting) and His hand (fist; might and power) is still poised (ready; uplifted) to strike (smack) this generation.
.
.
.
.
17. Indeed (if truth be told) gross-wickedness (severe-wrong-doing; extraordinary-sinfulness; black-
villainy; moral-baseness) has virtually consumed  (devoured; eaten-up)  all of Salt lake's briers (tangled thickets of vines,i.e. inter-connected families that produce thorns; hedges; boundaries; protective barriers) and the thorns (rigid-thinking-leaders who inflict pain and cause trouble) themselves. Salt Lake's forest (plantation dominated by pioneer-family-trees and lineages) will soon be set ablaze and the fire will be so intense that a massive "column" (troop-formation) of "smoke" (God's anger) rises-up.
.
.
.
18. Preceding generations of Mormonism's  Kingdom have been  somewhat (to some
extent) scorched (singed; blistered; withered; blackened; discolored) by the wrath of the Lord of Hosts, but the mischief (misbehavior and troublemaking) of this-people (Salt Lake's current leaders) is absolutely "Off-the-Charts" (especially evil; unbelievably-wicked).  He (Jehovah) regards  (esteems; thinks-of; uses) them as fuel (accelerants) to feed the flames and escalate His (Jehovah's) fiery (burning) wrath. And you can count on every Israelite wishing (praying; hoping) that the "Brethren" (Prophets and apostles) of this Salt Lake generation are NOT be spared by God.
.
.
.
.
.
.
19. Because, first, Salt Lake's presiding authorities devour "on-the-right" (ones who they trust the most),  but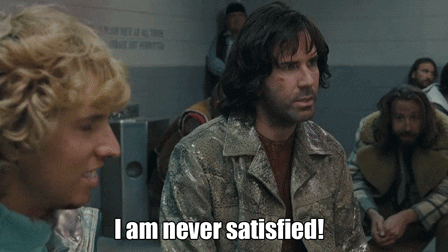 that doesn't satisfy (fulfill their need) , so they fed-on those who are "on-the-left" (ones who they condemn), but the cursed "Thirst-For-Blood" (bloodthirst; homicidal-impulse; violent-nature; cutthroat-tendency) had by  "Men-of-the-Flesh" (men governed by their carnal-appetites) doesn't permit them to ever be satisfied (have enough).  
.
.
.
.
.
.
20. Manasseh (the Israelite clan that forgets Jehovah ) has-in-mind (longs; wants) to be-just-
like (imitate; take his "cues" from;  copy)  his younger brother Ephraim (Israelites who serve as Salt Lake's "camouflage", "pretext" and "window-dressing"), so
Manasseh (Israelites who don't care about Jehovah or just plain forget Him) team-up (gang-up; work-together) against Judah ("Praise and gratitude toward Jehovah"). Because of all this, Jehovah's anger remains focused on Salt Lake' presiding officers and His (Jehovah's) hand (power; fist; might) is still upraised (poised; ready) to strike (smack) them. 
.
.
.