Comfort For God's People
1. Comfort…..Comfort my people commandeth your (Israel's)  God.
.
.
.
.
.
.
.
.
2. Speak to them (Israel's people) concerning the heart (central point; purpose) of Jerusalem
("Teachings of Peace and Salvation") and proclaim unto her (Jerusalem) that she has fulfilled (brought to completion; performed; done ) a great service in as much as,  with Jerusalem's help, this generation of Israel's people has doubly (unto twice the degree) paid-off a debt (performed a duty; assumed a burden; settled an obligation) that they've taken upon themselves from the hand of Jehovah, for all of Israel's sins (shortcomings; mistakes; failures).
.
.
.
.
3.  The voice of "One" (someone) calling in the wilderness, "Prepare (make ready for use and consideration) the
way (method; path; process) of the Lord. Make straight (direct; frank; unambiguous; clear) the highway ("heavenly-way") of our God,  in the midst of Salt Lake's desolate (God-forsaken) Mormon Kingdom.
.
.
.
.
.4. Every valley (depression among the people)  will be lifted and every mountain (towering-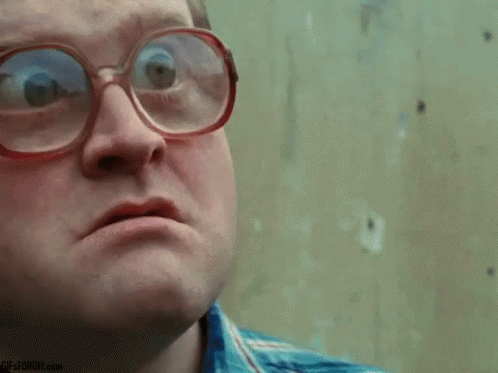 administration; exalted-governing-body) and hill (socially-prominent clique) shall be  humbled (lowered in dignity or importance), the heart of every defrauder (supplanter; one who deceives or outwits) will be turned to uprightness (honor; honesty; rectitude) and secret conspiracies will be broken-up and made plain (clear; unequivocal) for everyone to see. 
.
.
.
.
5. The glory of the Lord will be revealed and all-flesh (the entire human race; all of humanity;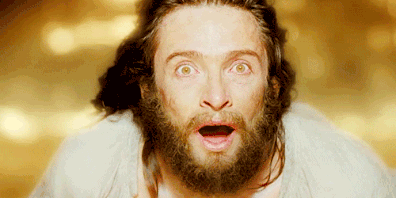 mankind) will see (witness; behold) it together (at the same time; know about it, simultaneous)……….
***************
 …for the mouth (prophet) of the Lord has spoken (said so)!
.
.
.
.
.
6. Then, a voice was heard, "Cry-out!" and I thought within myself,  "What shall I cry?"
Everyone knows …….. All flesh (the
entire human race; all of humanity; all of mankind)  is grass (something that quickly perishes;  something that is weak in faith; something that lacks knowledge and wouldn't know what to do with knowledge if it was handed to them on  silver platter).
.
.
.
7. After all…….grass withers (dries-up)  and flowers wilt,  because the wind blows on them, all the time. Certainly, the
people are like grass.
***********************
They quickly perish.
********************
They don't know what faith is.
**********************
They don't even know that they are grass!
.
.
.
.
.
.
.
8. Now then,  (used to preface an important remark or the next step in an argument), ……Although grass typically withers (dries-up) and flowers,  in most cases, wilt (become limp thru the loss of water, or thru disease; droop), but the "Word of God" stands (lives; endures) forever.
.
.
.
.
.
.
.
.
.
9. At the behest (order and command) of the mountain ("an-exalted-administration"; "a governing body") "On-high" (in-Heaven), "Someone" is bearing
"Good-Tidings" ("Breaking-News") concerning Zion.
*******************
And is proclaiming (announcing;  declaring;   manifesting) unto you (Israel's people; rank and file Mormons) with a shout (loud call or cry, typically, an expression of a strong emotion) as a means to deliver "Good-Tidings" (Breaking News) concerning the authority (jurisdiction; dominion) of Jerusalem ("Teachings of Peace and Salvation"). Instead of the authority of "Fire and Brimstone" ("Scaring the hell out of people"), the assembly  (fold; people) of Judah, is being told,  "Lo and Behold (a new turn of events, often with the suggestion that although surprising, it could, in fact, have been predicted)……Jehovah… your God! " 
.
.
.
.
10. Behold (observe something especially impressive). Israel's God comes (returns; arrives)  with the
power (capacity to influence the behavior of others or the course of events) in order to prevail (prove more powerful than opposing forces; be victorious).
**********************
Behold (observe something especially impressive). Jehovah's arm (posterity; seed) will govern (lead; administer; rule) in Jehovah's place  (as Jehovah's agents) and undertake (exercise; assume) authority under Jehovah's direct oversight (in Jehovah's presence) to change the course (direction; trajectory; heading; bearing) of this generation………
.
.
.
.
11. As shepherds (guides; friends; conductors) of Jehovah's flock, they will tend (motivate in a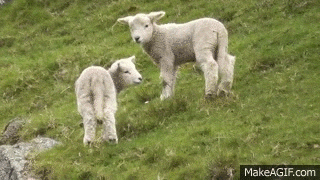 particular direction) as tenderly as would be the case if the sheep were their own children (seed). They will assemble (gather; bring) the little-lambs together, and ultimately,  to their bosom (security and gentle-intimacy) as if they are being hugged.
**************************
The gentle leadership of the fulfillment of Israel's duty (obligation) to strengthen the security (freedom from danger or threat; certainty; reliability; dependability) of righteous-authority rests upon the shoulders of those who…………
.
.
.
.
.
12.  (1) measure (judge; weigh; evaluate; assess the extent, effect of) Salt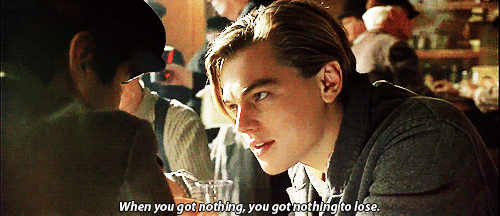 Lake's "Waters" (Sorcery; Black Magic; "Dark-Arts") by considering the undeniable (undisputable; obvious) emptiness  (hollowness; vanity;   vacuousness) of Salt Lake's hand (priesthood power).
       **************
(2) stretch  (expand; enlarge; reach-out; extend) the heavens by spreading  their fingers (touch; influence; caress) as a means to equalize (make things just; level the playing field; bring everything into harmony or proportion) and level (demolish; raze to the ground) the Hierarchy of the Melchizedek Priesthood Organization that promotes (advances; elevates; aggrandizes) the enoblement (exaltation; deification) of the  "dust" (airborne particles of waste-matter; grime; filth; smut; soot) that rules every one of Mormonism's Melchizedek High Priests,  then…..
(3) weigh (counter-balance; measure) the moral-character (identity; nature) of Salt Lake's mountain (administration; governing-body; Melchizedek Priesthood Organization) and hills (men of elevated status; cliques) trying to secure (get & keep their hands on) authority by prostituting (corrupting; selling),  their souls, their talents and their abilities for the sake of personal and financial gain.            
. 
.
.
.
.
13.  Jehovah's shepherds betoken (are a sign of; symbolize; reflect; mirror; portend) the
mind (reasoning; intelligence; intellectual-capacities; spirit) of Jehovah, in fact,  anyone who bears Jehovah's ancestral (inborn; hereditary; familial) authority knows-of (foresees; expects; anticipates; is aware of; is acquainted with) this generation of Israel's people.
.
.
.
.
14. Keep-in-mind (notice; distinguish; be aware of: recognize)…all men who are 
"pricks" (thorns; incessantly annoying and obnoxious high-priests who escalate their behavior the more they are ignored).
*************************
They are small-minded-men,  each of whom is trying to build his own dynasty (lineage of hereditary rulers) and each one seeks to promote (advance; increase; further) his own stature (celebrity; importance; prominence; distinction; prestige) by rubbing-shoulders (mingling; mixing socially, especially with those of higher social status; hobnobbing) with Judges (men who rule over cases of disputes  and wrong-doing; Melchizedek Bishops, Stake Presidents and high-
councilmen).
             ************
They are forever engaged in advertising (drawing attention to; trumpeting; heralding) (a) their personal stature (celebrity; rank; position; importance; prominence; distinction; eminence), (b) their knowledge (facts; information; their theoretical understanding of authority),  (c) their "way-of-life" (society)  and (d) their intelligence (ability to understand).
*****************************
And these are the men that Salt Lake selects (calls; chooses) to indoctrinate (mold; condition; re-educate; "brainwash"; proselytize) this (our) generation.
.
.
.
.
15. If truth be told, ……….Salt Lake considers gentiles * (non-Mormons; the nations; tribal people, ethnic groups; outsiders) to be just a "Drop-In-The-Bucket" (insignificant contribution) and to be worthless flecks of  "dust" (minute particles of "airborne" waste-matter)  that accumulates (builds-up; drops and collects)  on the scales, but isn't worth being measured.
*
 

Gentiles (from Latin "gentilis", by the French "gentil", feminine: gentille, meaning: someone of or belonging to a clan or a tribe is an

"ethnonym"
that commonly means non-Jew. Other groups that claim Israelite/ Ishmaelite (Abrahamic) heritage sometimes use the term to describe "Outsiders".
The term is used by English translators for the Hebrew 

גוי

‬ (goy) and נכרי‬ (nokhri), which means
"foreigner"

;

"stranger"

or

"alien"

 or "

someone not "of" or "like" our kind"

 in the Hebrew Bible and the Greek word 

ἔθνη

 

(ethnos) in the New Testament. The term "gentile" is derived from Latin, used for contextual translation, and not an original Hebrew or Greek word from the Bible. The original words "goy" and "ethnos" refer to "peoples" or "nations" and are applied to both Israelites and non-Israelites in the Bible. However, in most biblical uses, it denotes nations that are "politically distinct from Israel". Since most of the nations at the time of the Bible were "heathens", goy or gentile became synonymous with

heathen

("unbeliever"), although their literal translations are distinct. The term gentile thus became identical to the later term

"Ummot ha-Olam"

 ("nations of the world"). Latin and later English translators selectively used the term "gentiles" when the context for the base term "peoples" or "nations" referred to non-Israelite peoples or "nations" in English translations of the Bible. In Mormon contexts,  "Gentiles" refers to people who are not members of The Church Of Jesus Christ Of Latter-Day-Saints.

"Faces of Ethnicity" 

(photo right) The Torah exhibits a passionate intolerance of gentile nations because historically many gentile nations practiced idolatry and immoralities that are connected to such practice. It alleges that these

nation's

(gentile's) barbarism would "contaminate" the Hebrews.