17. The plague (calamity; scourge; evil; cancer; curse) generated by the Mormonism's
 Melchizedek priesthood transforms habitable (livable) places in Mormonism's "Kingdom on Earth", into deserted (devoid of life; desolate)  communities which are forsaken by God.  Mormonism has destroyed generations of Israel's helpless (dependent; vulnerable) people, because they've been taken captive (enslaved; held-prisoner; kept-in-restraint), while at the same time, Israel's Judahite prophets are never permitting to  "open-their-mouths" (speak-a-word-to-warn-the-people).
.
.
.
18. Gentiles (the nations; non-Israelites) and their kings will ultimately "Rest-In-Peace" (be put to rest alongside their ancestral fathers) with honor.
***************
Upon (at the time of) their deaths (departures from the living), most of them  have no idea that they are Israelites, but  will be warmly welcomed by their departed (deceased) eponymous ancestors (forebearers; antecedents; predecessors).
.
.
.
.
.
.
.
.
.
.
.
.
.
.
.
.
19. But, not you!  (Mormon prophets, seers and revelators ) You'll be banished from your family's very own sepulcher (mausoleum), having earned the humiliating title:
"Loathsome And Detestable Creatures"
You (Salt Lake General Authorities) are creatures (animals, as distinct from human beings),  of whom any normal family would be ashamed (sorry; loathe; reluctant; shamefaced) to own (acknowledge; claim)  even to the degree of banishing (ostracizing; barring) you from the family-crypt (mausoleum) and condemning (express complete disapproval of) you, publicly.  Consequently, Mormon prophets, seers, and revelators are pierced (penetrated; cut; pricked; gored; impaled; punctured) by Jehovah's words (truth) and thrown into a stony-pit, like trodden corpses.
20. None of them  (Mormonism's presiding priesthood authorities) will ever be honored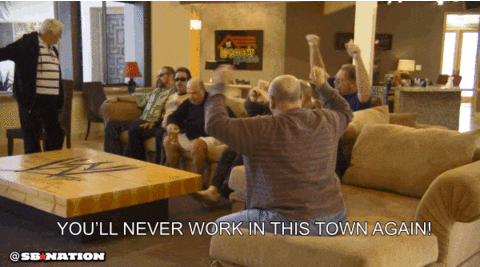 (venerated; regard with great respect; revered) as kings (monarchs) after they die (in their burial),  because they've sacrificed (taken) the lives of the very people, who've been appointed (designated; chosen) by Jehovah,  to  superintend (oversee; guard;  protect)……..the human family.  Salt Lake's Prophets and Apostles have not only presided over the slaughter (sacrifice) of Israel's people but the massacre of rank and file Members, as well.   Therefore (and for this reason; therefore), the seed (children offspring; descendants) of Mormonism's  Priesthood leadership will never be called (selected; chosen) by Jehovah to occupy (fulfill) any religious office (position of trust)  throughout all of eternity.
.
.
21. Mormon Prophets have constructed  (created; built) an altar (cause for sacrifice; pretext for sacrifice) as an excuse to slaughter  (burn; vanquish; annihilate; crush; liquidate; wipe-out; offer-up) the children  (descendants; heirs; successors;
scions) of Israel,  as sacrifices to recompense  (make-up; compensate) for the moral-turpitude (moral-depravity) of their own pioneer ancestors (forefathers) . They (Mormon church leaders) shall never inherit (come-into; become-heirs-to; receive) thrones, as will Israel's-people (rank and file Mormons); nor will they continue to have power and authority over their own disoriented (lost; perplexed; befuddled; confused) house (dynasty; line of hereditary rulers).  The Salt Lake Valley with its surrounding Rocky-Mountain range is no longer the "Land-Of-The-Sunrise"  (the kingdom where people feel the growing "Warmth and intelligence from the Son-of-God).
.
.
.
.
22. The Lord of Hosts declares……….
"I will rise up against them and cut-off  Salt Lake's crazy-mixed-up  "Babylonian-Prophets", along with their authority, their ancestry, and their descendants.
.
.
23. "I have transformed The Church of Jesus Christ Of Latter-Day-Saints into a "foul-smelling" swamp  and struck all of its watering-holes with a complete stoppage in the flow and circulation of  "Living-Water", so now, all that remains to be done is to sweep it all away with the "Broom-Of-Destruction."  saith the Lord of Hosts.
.
.
.A prophecy Against Assyria
24. The Lord God, Almighty has sworn  (pledged)………
"Surely, just as I have spoken, so shall it be.  Just as I have promised, so shall it be fulfilled".
25. Assyria (The Mormon notion of "Guaranteed social popularity and financial security thru unwavering allegiance to Salt Lake's Melchizedek priesthood Organization") is kaput (broken and useless; no longer working or effective).  Its proponents (vanguards; advocates; sponsors; leaders) are pretending ("faking-their collective orgasm";  making-believe") thru exercising (handling; wielding; operating) My (Jehovah's) authority in the Rocky Mountains.  I am dismantling (invalidating; annuling; countermanding)   all of Salt Lake's yokes (covenants; commitments; agreements; co-operative- arrangements  couplings; "work-teams") and removing all the baffling mystery  (craft; trade; guild of merchants) that strangles (squeezes; chokes) the neck ("Communion with God)  of Israel's-people (rank and file Mormons) and I am doing away with (invalidating; nullifying) the phony (bogus; counterfeit) priesthood that every Salt Lake high-priest bears.
26.  Salt lake's prophets, seers, and revelators are spearheading (leading) a coup d'etat  (illegal
seizure of Jehovah's government) by claiming that they, alone,  represent Me (Jehovah), to Israel's people (rank and file Mormons) throughout the Gentile world.
* 

coup d'etat –also known simply as a 
coup

, a 

putsch, 

 

golpe de Estado

, or 

overthrow

, is a type of revolution, in which elites within the governmental 

apparatus

 (structure; system) illegally and

openly

(brazenly; right under the noses of the people), seize Jehovah's administration.

.

.

.

.
27. But, the Lord of Hosts has proposed (decided; decreed) and who (what-person) dares to thwart (contradict; withstand; circumvent; bear-witness against) Jehovah's plan?
*******************
 The hand (writing) of His prophet (Isaiah) is "On-the-Wall"  (revealed for all to see) and reaches-out-to (extends so as to touch) Israel's people (rank and file Mormons) so who (what-kind of "Nut-Job") has the nerve (audacity) to attempt a coup d'etate  ("stroke against the state";  an overthrow) of Jehovah's government ?
A prophecy Against The Philistines
28. This utterance ("Oracle"; message; revelation; announcement; indictment)  comes (arrives;  is published;  begin
s to circulate) at the time of (amid; at the same time as; concurrent-with) of the last-gasps (collapse; disintegration; fall; demise; end; passing) of the reign (dominion; regime; absolute-rule; supremacy) of "Seizure" (unlawful appropriation of Israel's birthright under the guise of authority) by your captors ; (Salt Lake's Presiding Melchizedek Priesthood Authorities).   
.
.
.
.

29. So…… all you Philistines  (revelers; merry-makers; carousers; noise-makers; bacchanal's)……….Don't celebrate (rejoice; paint the town red; kick up your heels) just yet………because you mistakenly imagine (suppose; presume; fancy) that Jehovah's Hickory-stick ("authority"; rod-of-discipline) is broken.
On the contrary, because (seeing-that)  Jehovah foresaw (was aware of beforehand; predicted; anticipated; expected) that  Sorcery (black-magic) would take-root (develop and spread roots) among  Salt Lake's Melchizedek priesthood leadership……… this excoriating (incriminating) indictment  (formal-list of criminal charges), was first  "seen-in-a-vision-by"  (revealed in a vision-to) the Old-Testament prophet, Isaiah," long-ago (740-686 BCE). And now it  bursts-forth (surfaces; comes-upon-the-scene; appears-suddenly) in consequence of  
the whisperings of magic-spells,  (hiss-of-vipers; Pied-Pipers, who hypnotize the people)  and the incubation (growth and development) of a whole new brood of poisonous-serpents (death-dealing-sorcerers, who exploit their position of trust in order to betray the people's trust). Until now, these deadly Salt Lake serpents have been completely covered  (concealed; hidden; enveloped; sheathed; veiled) by the Satanic wings (protective-forces) of obscurity (incomprehensibility; impenetrability; unintelligibility; arcaneness; abstruseness).
.
.
.
30. But now, even the poorest of the poor find pasture (a place to be spiritually nourished)? From
now on the needy (impoverished; under-privileged; disadvantaged; poverty-stricken) of this generation of Israel's people (rank and file Mormons), can find "home"  ("their resting place"; peace).  This is the birthright of a generation, which is  "lowering-the-bucket" (doing the hard work) to draw water from the well of "Living-Water" (Everlasting Salvation)  for an entire latter-day generation of those in-want (demanding; longing; needing) to trust (belief in the reliability of)  their Home (place-of-repose; resting-place).
.
.
.
.
31. "Prophets-of-the-Night"  ("prophets-of-darkness"; "prophets-of-Confusion"), are Mormonism's gatekeepers (porters; carriers; concierges; doorkeepers; skycaps; transporters). They are crying-out (calling-out; "running-off-at-the-mouth"), unrestrained 
(day and night; unchecked; without anyone to stop them).   But, they are pretenders.  All of them are,  indeed (if truth be told), Philistines  (revelers; noise-makers; disturbers of the peace; polluters of the environment).  Indeed (in fact)  smoke (a mist-of-darkness; a magic spell; enchantment) is coming from (pouring out of; originating in) the north ("Assembly of the gods") of Salt Lake's priesthood hierarchy and there is no disagreement (lack of consensus) among the ranks of these horrible men.
FYI – The
gates

 (rights to citizenship) of an oriental city and of the temple courts so closely resembled the door of a house that the same Hebrew word
was used for "doorkeeper" and "gatekeeper". It is often translated by the less definite word

"porter"

(guard, i.e. "one who opens and closes the gate or door from entry ").  In the pre-exilic-writings (2 Samuel 18:26; 2 Kings 7:10,11)  reference is made to porters at the gates of the cities Mahanaim and Samaria. In these early writings, there is also mention of a small number of "keepers of the threshold" of the temple, whose duties included the gathering money from the people for temple purposes, and the care of the sacred vessels (2 Kings 12:9; 22:4; 23;4). They held an honorable position (2 Kings 25:18) and occupied chambers in the temple (Jeremiah 35:4).

.

.

.

.

32. So then, what is the response from Salt Lake's envoys (talking heads; ambassadors;
messengers;  especial-witnesses) to all the Gentiles  (the nations; non-Israelites)? The Lord has already established Zion from before the foundation of the earth!  In other words, Zion has been "a reality" (pre-existent) since before the latter-day notion of "Mormonism" was ever conjured up.  In Jehovah's Zion (40-year-long "shlep" through a desolate and spiritually barren experience), Jehovah's afflicted people have always found refuge.