Compassion
The Hebrew root-verb racham-pronounced-raw-kham means: to have compassion; to have
pity; to be devoted; to be attached; to be loyal; to love.   As a noun, racham means "womb".   Sometimes, it can mean a female-servant. It can mean:   tender-hearted. It frequently refers to someone who is "bound-by-affection". The subject of racham is frequently Jehovah. Lack of compassion reaches its extreme when an enemy shows no mercy (quarter), even to orphans and widows. Because compassion is inherent to Jehovah's nature, its disappearance is conceivable only if the order of human nature and the universe is overthrown. Only an interruption of the natural sequence of day and night could explain how Jehovah could reject his covenant with His people and withdraw His compassion. (Jeremiah 33:26)
1. Jehovah does have compassion for the people of Jacob  (fraud; deceit), and he is trying (testing; evaluating; putting-to-the-test; examining; proving) them,  as well, but He will ultimately choose Israel's people.  Salt Lake prophets are compassionate toward Israel's people (Mormon people) "ONLY" (solely;  merely)  to achieve (attain; reach) their ill-fated (damned; doomed) objectives (purposes). This entire generation of Mormon priesthood leadership is firmly committed to "preparing", "promoting", and "preserving" aliens (foreigners; strangers; non-Israelites) to rule over Israel…..while  Israel's people (rank and file Mormons) have unwittingly (being unaware of the full facts) committed (pledged; promised; mortgaged) themselves to a  house (dynasty; line of hereditary rulers) composed of Jacob (deceivers; tricksters; frauds) by pledging their allegiance to Salt Lake headquarters, in temples throughout the world.
.
.
2. So,  this is the means by which Gentiles (non-Israelites) have acquired (gotten-hold-of
; gained-power-over) Israel's-people (rank and file Mormons). It didn't take long before Israel's people (rank and file Mormons) began to aspire  (direct their hopes or ambitions toward achieving) status (stature; standing; rank) among Salt Lake's local priesthood authorities. Israel's people make the best (most believable;  most persuasive) champions, of Salt Lake's unquestioned  (accepted)  "birthright" to reign-over (lead; rule;  govern) them. Salt Lake's pretext (guise; ploy; justification; ostensible-
reason) for this brazen strategy is the doctrine of "foreordination". The doctrine is very important to Salt Lake's priesthood leadership because it asserts that during the pre-mortal existence, God chose ("foreordained") certain individuals and families to fulfill important assignments in this mortal life.  Salt Lake's prophets, seers, and revelators claim (declare; profess; maintain) that God has chosen them to be His servants (stewards)  so, in this way, whether Israel's people (rank and file Mormons) know it or not, they've consented (agreed; covenanted;  promised) to become  "servants of servants", i.e.  "The-Help" for Salt Lake's Prophets and Apostles .
3. During is time, it is Jehovah who wipes away Israel's tears and soothes the pain (suffering),
and quiets the turmoil (unrest), and eases the anxiety (tension) of Israel's people.  He forgives their unwitting participation in the promotion (encouragement; expansion; advancement) of the slave-culture that Salt Lake is imposed (foisting; forcing; inflicting; urging) upon Israel's people (rank and file Mormons).
.
.
.
.
4. Then you (Israel's people; rank and file Mormons) will take-up (join-in) this "taunt"
(remark made in order to provoke) Israel's people to re-evaluate (change their minds about) the supreme-rule (domination; subjection; oppression) of  Babylon  (confusion; misrepresentation) and you will wonder to yourselves……
 "By whose authority has this taskmaster been stopped?" With whose help has the golden-image of Mormonism's been spoiled? 
5. There is no other answer except Jehovah because He has broken the scepter of Salt Lake's Presiding
Priesthood leadership. Historically, the scepter has represented  "AUTHORITY," which is explained (interpreted)  as supreme-rule (dominion; jurisdiction; absolute control). But now, Salt Lake's high priests are broken (dispirited beaten; demoralized; despairing) leaders who aren't any-longer able to wield their scepter"*because it is broken as well.
.
.
*

B

roken Scepter – Babylonian King Belshazzar gives a great feast for his nobles and their wives. During the meal, they obey orders from Belshazzar to use the vessels that his father Nebuchadnezzar stole from the temple of Jerusalem. Suddenly a hand appears that writes a message on the wall in an unknown script. Belshazzar asks the sages of Babylon to explain the scripture, but none of them can decipher the script. Then Daniel is summoned, a prisoner from Judea, who deciphers the text as Mene,  mene, Tekel Upharsin, which interpreted means: Counted, re-counted, weighed and divided.
Daniel explains these words as follows:
Mene – God counted the days of your kingship and put an end to it. (again; twice; a second time)

Tekel – You were weighed and found to be

light.

(insufficient; wanting; weak; insignificant; trifling)

Upharsin – Your kingdom is divided and given to the

Medes

("Great-Unwashed"; rank and file; the masses; common people) and the

Persians

("Horsemen Of The Apocalypse" for this generation).
It appears to be a warning from God because of Belshazzar's
sacrilege

(desecration blaspheme; impiety). That same night the Persians attack Babylon and Belshazzar is murdered.

  

.

6. Every Top-General Authority (prophet; apostle) belongs, through birth or marriage, to One (the same)  abnormal  (sociopathic) House  (family; lineage; bloodline; dynasty; a
line of hereditary rulers).   Every male member of this, by-now (by this time)  "Worldwide Brotherhood of Reprobates" is virtually rabid ("foaming at the mouth") to strike-down (formally-put-an-end-to; abrogate; invalidate; negate) Israel's people  by means of neverending (perpetual; ceaseless; continual) "blows-of-anger" (aggressions; violations; onslaughts; offensives; encroachments).  They are men who are absolutely furious,  behind-the-scenes  (in secret; behind closed doors) though publicly they've cultivated a  saccharin image of compassion and circumspection.  They harbor a long-standing, deep-seated hatred (loathing) toward Israel that borders on maniacal (unhinged; psychotic). Consequently, they're trying to subdue (subjugate; enslave)  Israel's people (rank and file Mormons), along with the Gentiles (nations).
.
.
7. Salt Lake leaders see (view; regard) themselves as valiant soldiers on behalf of Salt Lake headquarters and they believe
that they deserve a peaceful  "Day-of-Rest" (Sabbath).  In their estimation,  they've completed a lot of righteous work and can now rest, looking back,  with a mistaken (false) sense of satisfaction,  at the work they've done, feeling confident that it's "Good". Who do you suppose they're fooling? Will someone please hand those men a mirror!
.
.
.
8. Salt Lake's  Cypress-trees (long established and deeply rooted Mormon dynasties) are blithe (carefree; happy-go-lucky) and gleeful (exuberant) because of your (Israel's) weakness and servitude.  And, remember this…………Cedars-of-Lebanon (prominent families in the Mormon church leadership) are habituated (used; accustomed; conditioned) to ravishing-you (reducing you to impoverishment and ruin), so they are the least likely people in the world to glorify (glorify; bless; honor; dignify; distinguish) ahead of their own seed,  Israelites who they've vigorously labored (sought)  to exile  (banish; expel; get rid of).
.
.
9. The realms of Sheol (hell; the underworld), below,  are stirred-up  (distressed; unnerved; perturbed) because of you (this generation of Israel's people; rank and file Mormons), to extent of obstructing (disputing; objecting-to; impeaching;  denouncing) your appearance (arrival).  The Spirits of departed-leaders of the Mormon church are also roused (galvanized; excited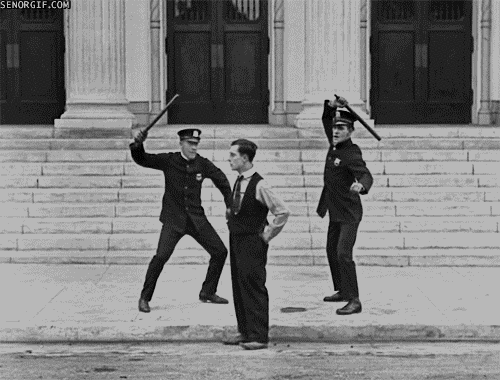 to take-action) against you. So,…………..All of you "he-goats" (lecherous men) of Salt Lake's Kingdom, who are "itching" (aching; strongly-desiring; hankering; longing; lusting; yearning) for a fight (fisticuffs; donnybrook; violent confrontation). Behold,  (something unexpected, but could have been predicted)…… ye kings of Mormonism's Gentile (non-Israelite) Priesthood leadership………. guess what………… your Rivals (challengers; contenders; adversaries) is at hand (at the door; so close you can touch them),  yet they're still  separated (cut-off; blocked; barred)  from their rightful throne".
10. All of Salt Lake's prophets seers and revelators react excitedly and obediently to the spirits of departed-leaders of the Mormon church,  but even now, those departed-spirits of  departed leaders of the Mormon church say among themselves, "These foolish latter-day priesthood authorities and their heroes (idols; mighty men; icons), have become just as weak (frail decrepit; powerless) and hapless (cursed; doomed) as we once mighty-men (General Priesthood Authorities) of our by-gone generation  – Though they know it not, our mutual (common; joint; collective; combined) families are  altogether (completely; totally) the spawn (a swarming brood; numerous progeny) of dissemblers (hypocrites; frauds; phonies; pretenders) .
.
.
11.  Just like ourselves, "Pomp" (ceremony; spectacle; pageantry) has brought latter-day  Salt Lake leaders,  down to Sheol (hell; Hades).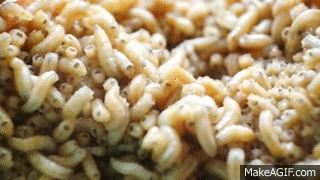 The sound of your harp  (tranquilizing words; calmative-words) upon the ears of Israel's people (rank and file Mormons), fools (deceives; tricks; misleads; hoodwinks) them into spreading-out beneath-you like a bed of maggots (fly-larvae) while worms (morally-weak Ephraimite high-priests)  blanket (cover; atone for; hide; conceal) you.
.
.
.
12.  How (look-how-far)  you've fallen (become a disgrace) O Morningstar – Son-of-Morning
(Lucifer; "light-bearer"; "The Satan"; mankind's common enemy?) You've been cast down to earth to test (tempt; seduce; deceive) the nations (non-Israelites; mankind; people of the world).
.
.
.
.
.
. 
13.   Then you determined in your heart, "I will ascend into the heavens higher than Jehovah firstborn heirs. I will establish my seat of power there, and reign in every "Inner-Circle" and "Secret-Society" at the highest levels of the "Assembly of the Gods *
*

In Canaanite-mythology the
"North"

was considered to be the place for the meeting of  "The-Assembly-of-the-Gods"; Church headquarters in Salt Lake City; where Mormon gods (idols-of-the-people) conduct their  

"sentry"

(visual search and examination) over 

Israel's people

(rank and file Mormons).  
14. Further, he said……
"I will ascend upward thru the network of priesthood leadership and I will make myself as important as God, himself."
.
.
.
15. So…….. Salt Lake's prophets, seers and revelators  (idols; icons)  are actually leading Israel's
people (rank and file Mormons) downward into the "depths (deeper and deeper involvement)  in "the-'Pit" (practices of sorcery; hell; the underworld).
.
.
.
.
.
16. In the future…….people will behold Mormonism's mighty priesthood leaders (church-heroes; icons
of Mormon power and authority) and they will ask?    Is "this" the sort of man who has been shaking (upsetting; distressing)  Israel's people (rank and file Mormons),….because it appears that he and his "Fellow-Brethren"  are suddenly shaken (distressed; upset) themselves.