13. Jehovah will march out Like a "Mighty Man"….and like a "Man of War" ("Combat Vessel"; 
battleship). He will stir-up zeal (great energy or enthusiasm in pursuit of a cause or an objective). He will sound a trumpet, further, He'll act as an adversary (enemy; foe) against those who harbor enmity toward Israel's people and Jehovah will triumph.
.
.
.
.
14. I've been silent (patient) for a long time. In fact, I've been quiet (mute). I've held myself back, but like a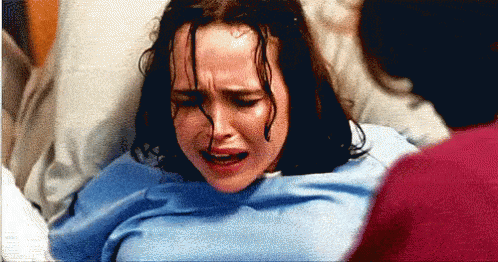 woman bearing a child, now, I am crying out.…
*********
I am gasping…..
*********
I am panting,  in order to give birth to Israel's people.
.
.
.
.
.
.
15. I will lay waste to (completely destroy) Salt Lake's Mountain (administration; regime;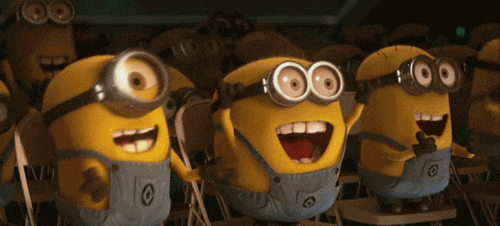 leadership; ministry; governing body that runs Salt Lake's business; Melchizedek Priesthood Organization) and I will dry-up (shut-down and stop) the enthusiastic support of Salt Lake's cliques  (minions; fans; breed of social climbers who don't readily allow others to join them) trying to get-hold-of Israel's authority in order to keep it for themselves and I will transform rivers (currents; streams) of "Happy-Go-Lucky" Mormons who seem to always flow together into Islands (isolated, detached people who are surrounded by Sorcerers) then I will dry-up (evaporate) the pools (blessings) that refresh them.
.
.
.
.
.
16. I will lead "the blind" (those who lack perception, awareness, or discernment) in ways they
have never known before.
*****************
The power and strength of God will guide all of you. Before your very eyes, the power and strength of God will transform darkness (fear; evil; sickness; ignorance; calamity) into light (intelligence; prosperity; wholeness; happiness; good).
********************
Those who are perverse (those who deliberately and obstinately desire to behave in a way that is unreasonable or unacceptable, often in spite of the consequences) into people who are strong and bold fighters against wickedness. I will do this for them because I will never forsake my promise to them.
.
.
.
.
17. They will be turned back (reverse-direction; be redirected; be turned around) to the condition from which they originated and those who've trusted in idols will feel ashamed of themselves along with those who have pledged themselves to Salt Lake's idols (heroes; celebrities),  and proclaimed, "You are our Gods."
.
.
.
.
.
18. The deaf (those who have been unwilling to hear ) will pay attention to this (pick-up-on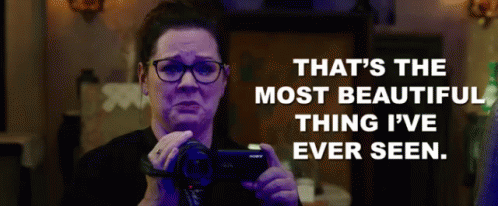 this; check this out; consider this very carefully) and the blind (those who lack perception, awareness, or discernment) will speak of it as though they've seen a vision.
.
.
.
 The Blind And Deaf Among Israel's People
.
.
19. Who is wide-awake (watchful; alert; paying attention; aroused from slumber) because of
the mothering (uniting power; the glue that binds all Israelites together; warm embrace) offered by my servant or because of Hebrew letters inscribed in Isaiah's volume (book forming part of a work or series) that are carefully translated by a "Servant Of The Lord" for you………..
.
.
.
.
20. To become seers (seers of visions; visionaries) concerning many things, but you don't care 
(paying-attention)  enough to open your ears (ponder, weigh, evaluate, imagine, recognize)  what your Master (God, Lord) is saying to you).
.
.
.
.
.
.
.
.
21. Jehovah is pleased to make "The-Law" (Torah; His instruction) great and glorious for the sake of
his righteousness.
.
.
.
.
.
.
.
22. Because His people (Israel) are being plundered and looted (fleeced; vandalized; stolen from;
robbed; pillaged), today, so all of them will likely (doubtlessly; presumably; probably)  become  trapped (confined; caught; imprisoned) in Salt Lake's "Pit"  (Melchizedek Priesthood Organization) or safely (securely) buttoned-up (locked-up; sealed-up by temple ordinance) in the house (dynasty; line of hereditary rulers; lineage; bloodline) to be thought of (considered; esteemed; valued) as nothing more than plunder ("stolen goods"; ill-gotten gains; contraband; swag) without a single soul to rescue them and no one to insist that they be allowed to return to their own Israelite houses (families; lineages; bloodlines; dynasties; lines of hereditary rulers). 
.
.
.
.
.
23. Which one of you readers that listens-to (accept; welcome) this will also pay attention and heed
(take seriously; take as news) during the last days (today; now). 
.
.
.
.
.
.
.
24. Think for a moment……who was it that,  in the first place, handed-over (allowed; delivered;
gave-up-on;  abandoned) Jacob to be (transformed; changed; turned) into looters (criminals; raiders; thieves) and Israel to be plundered (victimized)?  Wasn't it Jehovah….against whom they (both Jacob and Israel) sinned (missed the mark; failed; transgressed; trespassed) by not following Him and refusing to obey His Law?
.
.
.
.
.
.
.
25. So He (Jehovah) poured out (unleashed) upon this generation His burning anger and the violence of
war. It (war and violence) now envelopes (completely-surrounds; enfolds; engulfs; encompasses)  them (Jacob and Israel) in flames, but they still don't understand. It consuming them both but they don't take it to heart (seriously). Can they not connect the dots? (associate one idea with another; read the handwriting on the wall; see the big picture)? 
.
.
.
.
.
.
.
.