7. Mormons lift (hoist) Salt Lake's Melchizedek Priesthood Authorities upon (beginning with; following
 as a result of; subsequent to)  their shoulders ("sense of responsibility") and "Shlepp"  (move especially slowly, tediously; drag; haul; carry) them around (everywhere; all the time;  here & there; all-over),  then set-them-up (establish-them; install-them; enthrone them) in the highest leadership positions instead-of (as a substitute for; in place of) the Israelite people of this  generation of and no one has the power to can remove them, though (despite the fact that; although) they (Salt Lake's General Authorities)  cry-out (always seem to be asking) for support (material-assistance; donations; money; funding) from this generation of Israel's people, even when they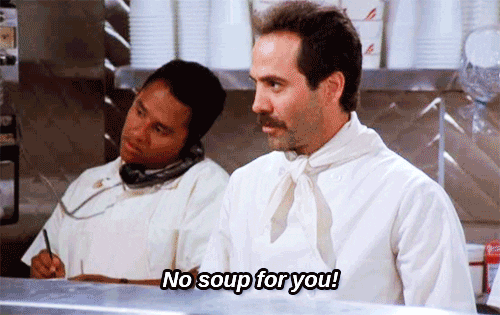 don't respond (have nothing to say; are silent; fail to reply) concerning Israel's distress (extreme anxiety, sorrow, or pain; oppression; suffering anguish). They refuse (are not willing) to save-Israel's-people (come to Israel's rescue; deliver-Israel's people).    
.
.
.
.
.
8. REMEMBER THIS!……direct everyone's attention to the pressure (use of coercion and intimidation) by Melchizedek Priesthood Authorities's to make (force) Israel's people (rank and file Mormons) do what they want them to do.  Behold (witness; see)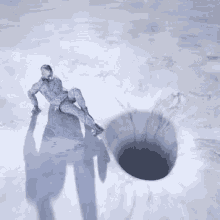 ………. the rebels (insurgents; secessionists; anarchists; apostates; dissenters) of Mormonism returning (falling-away; breaking-away; defecting;  forsaking)  Mormonism ("The Church of Jesus Christ of Latter-Day-Saints") because of its emptiness (hollowness; vanity; vacuity; imbecility and dullness; "Black Hole" of misunderstanding and misinterpretation) that is passed-off (made public with intent to deceive)  as latter-day doctrine revealed by Jesus Christ.
.
,.
.
.
.
9. Think for a moment about (take a moment to think about; remember in thought) the very first (Old Testament) heirs   (seed; beneficiaries; inheritors; scions) who secured (took into custody; got lasting custody of;
put into operation; catalyzed; effected; exercised; discharged an official function of; the use of)   authority (office or function of governing) during ancient times,  for the reason that  (on this ground or basis) we (you and I; members of our family,  bloodline and lineage; dynasty) are the "Great Ones",  who hold authority over others,  such as judges and chiefs,  and there are no others.   We (members of our family, bloodline, lineage, and dynasty) have the power and might of rulers and teachers and there are no others like (comparable to) us.
.
.
..
.
.
10. Because of the sinews, (tendons; chief-support; nerve; solid resilient strength; "power") generated by God, the Father (creator; begetter; originator) of
Authority,  then passed on (bequeathed) from generation to generation into the hands and genetic code of an Israelite  remnant (small surviving latter-day group of family-members) exercising  Authority …….. flowing from (coming down from)  ancient-times (the ancient past; antiquity; time immemorial) then proceeding to (advancing;  even-until) circumstances (things; events) that haven't even happened (taken place;  occurred), yet.   We (you and I; members of our family, bloodline, and lineage; members of our dynasty; members of our line of hereditary rulers) continue (persist; resume activity after an interruption).  ……."Our dynasty's (line of hereditary ruler's) purposes will stand (prevail; endure; exist; be in force) and we will do as it pleases (what pleases) us !" 
.
.
.
.
.
11. The knowledge (information; facts; body-of-evidence) required (that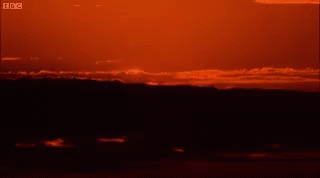 is necessary) to overthrow (bring about the downfall of; undo; remove forcibly from power) Salt lakes Melchizedek Priesthood authority  is inviting  (summoning) those who are called (chosen) to assemble, in accord (united-with; simultaneous-with; in conjunction with)  the imminent (coming; expected; approaching; impending) rise (ascension) of the Sun ("Son-of-God") in consequence of the recklessness (carelessness; desperation; disregard; foolhardiness; temerity) of a Salt Lake's Kingdom of Melchizedek High Priests, all of whom are detached (cold-eyed-sociopaths; psychopaths; lunatics; deranged). Moreover (as a further matter), our Dynasty's power as leaders and teachers will bring-back (fill the emptiness created by Melchizedek High-Priests, by filling it with ) an entire generation of Israel's people, to behold.  Moreover, our power as leaders and teachers will prepare (gird; equip) this generation of Israel's people, as well.
.
.
.
.
12. Listen unto Me (Jehovah), "Those of you who are of "Great Mental Strength" (involving more than just willpower; refamiliar with hard work and commitment; Jehovah's Family of "leaders"; Jehovah's Holy ones).  Behold (witness; observe something remarkable) the "Crimes" that are routinely being committed on a worldwide scale, against righteousness, during these last days.
******************************************
Many of these crimes are against humanity in general and are instigated,  committed and promoted by  Nephilim * ("Powerful-Men in high places"; descendants of Old Testament "Watchers"; Corrupt World leaders ), who are , in a moral sense (ethically; pertaining to  or dealing with morals or the principles of morality pertaining to right and wrong conduct; genetically) polar-opposite (ill-disposed; averse; opposed; antagonistic; foes; antithetical) to righteousness,  in general, and  Israel's people, in particular.

*

 Nephilim – (extraordinarily powerful and prominent men who are the product (descendants; genetic successors; scions; persons who are descended from a particular ancestor) of illicit relations between evil
fallen

 (disgraced; ruined) angelic beings and human women in the time before the Flood and Noah's Ark and again in the latter days. The flood wiped out all the male bloodlines of Nephilim,  but shortly after the flood, they returned through the female

bloodlines

(genetic codes) carried by one or more of the wives of Noah's three sons Ham, Shem and Japheth and thereafter spread everywhere throughout the Promised Land and continued to be passed down through multiple generations to and including 

our generation

 (the latter days). Judging from the conduct and relative fame, notoriety and destructive influence upon the human race, either initiated or perpetuated by the men pictured above, Nephilim genes,  make-up, and character-traits still appear to be thriving, ruling, and multiplying among mankind.

.

.

.

13.  I have am juxtaposed (placed side by side) several current examples of autocratic (tyrannical; oppressive; despotic; repressive) authorities (government officials; administrations of power) that are, to say the very least, inclined (prone; habituated) to undermining (eroding the base or foundation of; subverting) "just" (behaving according to what is morally right) governance.  You must recognize (realize) that these men and tyrants (playground-"Bullies") like them,  "Are What They Are", ("One of the many lessons that one learns in prison is, that things are what they are and will be what they will be" – Oscar Wilde) then contrast (compare) them and their ways (techniques; methods; means; measures; behaviors; styles) to "Jehovah's "upright" (Kosher; ethical; virtuous; "just") governance.  Then, You must prohibit (outlaw; prevent; command against; condemn;
forbid) governance by remote-control (leaders who are unwilling to relate to, feel sympathy with or identify with ordinary people's lives) or leadership (guidance; direction; management) that aids  (assists; backs; encourages; supports) corrupt authorities who demonstrate a willingness to act dishonestly in return for money or personal gain,  in their attempts to overthrow (undo; supplant; subvert) "truth" and "righteousness".  
.
.
.
.
.