14. But, Jehovah says (declares) that Salt Lake's Priesthood Authorities have forsaken (abandoned;
repudiated; disavowed; given-up) the continuation (perpetuation; prolongation; preservation) of "Zion" ("The City of Jehovah's beloved Ones"; "Israelites who have spent 40+ years of their lives in a personal wilderness, searching for God's "Holy-Spirit"; "the city of Jehovah's beloved ones").
.
.
.
.
.
.
15. Can (could) a mother forsake (abandon; repudiate; disavow; give-up) the infant nursing at
her breast or abandon (have no compassion toward) the child developing in her womb?
************************************
Even though these Salt Lake Presiding Priesthood Authorities may forget ("not give a damn about") you, I (Jehovah) am unable  (unwilling) to forget (ignore; overlook; abandon; disregard; pay no heed to) you (this generation of Israel's people).
.
.
.
.
16.  You have found favor in my eyes….so, I have engraved (enclosed; inserted)  you upon (beginning
with;  consequent to) the palm (opening; commencement; inauguration; "kick-off"; dawn; initiation) of my hand (Holy Spirit; power; influence).
****************************
Your wall (chastity; self-restraint; self-denial; virtue; decency; purity) is perpetually (continuously; ever)  before me.   
.
.
.
.
.
.
17. Your sons (children; successors; heirs) hasten (move or travel hurriedly; scramble;
scurry; bolt; rush) back home  because of your break-down (overthrow; ruination; destruction),  but they  departed (retreated; exited; left) because ( as a result) of your search (investigation; exploration) of a bunch of "so-called" (wrongly named; self-styled; alleged) Mormon Prophets of God, who are unfamiliar (have no relation to your Israelite-family; "don't give a damn" about your Israelite "roots"; hate your Israelite lineage; "despise your Israelite bloodline").
.
.
.
.
.
18. Open-up your eyes and look around at all the confused ("mentally-off-balance"; unhinged; demented; screwy; "glassy-eyed"; slaphappy) people that this generation of Salt Lake Priesthood Leadership has congregated (rallied; gathered; assembled) together unto itself. Mormon missionaries are trained to accost (boldly or aggressively approach) you (Israel's people) so that they can boast…….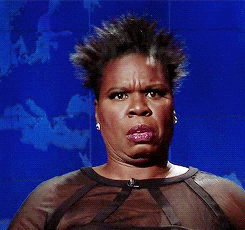 "We go around in a semi-conscious state, so we can declare the Word Of God!" 
********************** 
If truth be told, Salt Lake's General Authorities are attempting to make confused (mixed-up; befuddled; bewildered) Mormon missionaries look as much like my legitimate (lawful; rightful)  witnesses, as they possibly can………
*********************************
……as a means to authorize (give official permission for; enable)  the overthrow (supplanting; undoing; downfall;  defeat)  of Israel's people and mandate (make-mandatory; require; permit; license) the "binding" (enslavement; subjugation) of Israel's people to Salt lake's Melchizedek Priesthood Organization.
.
.
.
.
.
.
19. Israel……although your authority seems to have been desolated (ruined; wrecked) by Salt Lake Headquarters and your Kingdom seems to have been wasted (expended carelessly, for a "no-good" (selfish and contemptible) purpose by them,  behold (observe something miraculous) the break-down (division; disunity; conflict; discord; arguing) producing tension or hostility among Salt Lake's General Authorities,  who've been seeking to overthrow (unseat; topple)  you (Israel's people).
*****************************
Indeed, now (at this time; already) Salt Lake's General Priesthood Authorities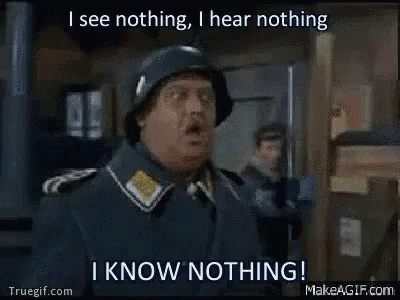 are press (pester; harry; badger; nag)  me because they sit (reign like kings; remain) on your (Israel's) thrones while distancing-themselves (declaring that none of them are associated with or in support of) any organization that is "swallowing" (devouring; gorging itself on; absorbing; incorporating; ingesting; gobbling) you (Israel's people).
.
.
.
.
20. Yet (ultimately; in due time; "down-the-road"; in the future), the children for whom you now grieve (suffer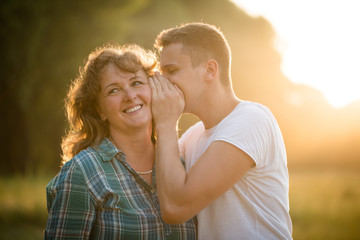 grief; mourn; lament; sorrow) will whisper in your ear, "Pray unto (ask; petition) God on my behalf,  to give me a place (part; role; duty; responsibility), so that the "Strength and Power of God" may take (carry) me away……..
.
.
.
.
21.  Then, you'll think (wonder) within your heart, "Who brought-forth (bore; begot;
created; generated) these kids unto me, because for such a long time,  I've felt bereaved (deprived of a close friend as if through their death) and desolated (saddened; depressed; dispirited; disheartened), exiled (banished; ostracized; cast-out; dispossessed) and rejected (left-destitute)………. so………really ……who's been striving (wrestling; contending; grappling; struggling-mentally; scuffling) with them……….?  Who has reared (brought-up, instructed,  and cared for) these (my) kids, until they've fully matured in a particular manner?………..Where have they come from?
.
.
.
.
.
.
22. Thus saith the Sovereign Lord, "Behold (observe something miraculous) "My Strength and
Power as Israel's God" reaches (bears; carries) my hand ("Holy Spirit"; influence) unto "The Gentiles" (outsiders; the-Nations; non-Israelites) so "My Strength and Power as Israel's God" is lifting up a "NES" ("banner";  "Royal/military-standard";  "sign"; marker and "rallying-point") indicating where Israel's army is to assemble.
This latter-day "NES" (banner; military standard) is comparable to the Old Testament "Ark" as a divine emblem endowed with leadership qualities and symbolizes Jehovah advancing into battle.
And this latter-day "NES" (banner; military standard) will bring-back (return) your sons because of its soul  (sentiments; heart; affections) and your daughters (most-cherished-ones; "Apples Of Your Eye") will be carried (borne; transported; conducted) upon (contingent-upon; following) a "Sense Of Urgency". 
.
.
.
.
.
23. The  Kings (monarchs; crowned heads) who've heretofore (before now) been your (Israel's) foster-fathers (care-takers; guardians) and the queens (women who've
behaved in an unpleasantly superior way toward you) who've heretofore (before now) been your nurses,  will bow (prostrate) their faces before you, and  "lick the dust of your feet". Then,  (therefore; henceforth; accordingly; from then on) you will know that I (Jehovah) am leading  (showing the way) to negate (make-ineffective; invalidate; neutralize; nullify) Salt Lake's reign (rule; supremacy; control; monarchy; sovereignty), which is designed (planned and conceived) to manacle (fetter; restrain) Me (Jehovah) in metal. 
.
.
.
.
.
24. Is it possible for plunder (stolen-goods; swag; booty; ill-gotten gains) to be re-taken
(rescued; recovered) from the hands of a  man-eating giant. (recovered; rescued)? or further,  is it possible for righteous captives to be rescued (liberated; save; redeemed; emancipated) from the power of a "Man-Eating"  "OGRE" (Salt Lake's cruel or terrifying Melchizedek Priesthood Organization)  
.
.
.
.
.
.
.
.
.
25. Indeed (if truth be told)…… Thus saith the Lord…..YES!    The captives (bondsmen; slaves; prisoners)  of Salt Lake's idea (concept; notion) of Mormon-warriors (brave fighters;
servicemen; champions; heroes) will be taken (seized; recovered) and plunder (quarry; goods; stolen things) will be retrieved from a Priesthood-Organization that is fierce (cutthroat; ruthless; savage; unprincipled) and has in mind (is committed; bound and determined) to contend-against  ("pit themselves against; struggle to surmount) you ……"Sigh"……."My strength and power, as Israel's God" will contend (confront; argue) on your behalf and has in mind (loves; remembers) your children………"sigh".………."My strength and power,  as Israel's God" will them.
.
.
.
.
.
.
26. Behold (observe something remarkable) I will feed (wine and dine; dish-out; satisfy) your oppressors their own "Flesh" ("Breaking-News: "tidings"; "lies"; gospel-message), then they will "Drink-to-the-Full"   ("drink to hilarity"; act as if they are drunken) on their own blood (family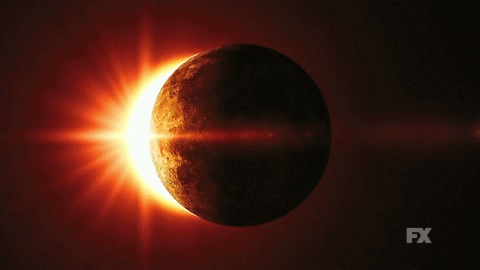 background; descent or lineage) as if it were "New-Wine" (an alcoholic beverage).
*******************
Then, all mankind will know thatI (Jehovah) am your (Israel's people's) Savior (redeemer) and the "One" (referring to a person previously mentioned or easily identified) who entirely surpasses (eclipses; outweighs; towers-above; outshines) Jacob (a lineage of frauds and liars).