1. Listen to this, Ye (plural of "thou") House (bloodline; lineage; dynasty) of Jacob (swindlers; deceivers;
embezzlers), the Salt Lake seed (offspring) who like to call (identify; refer to;  give a name to; celebrate; proclaim) themselves by the "Honorific"  (title implying or expressing high status and respect.)… "Israel" ("Someone who are upright in the eyes of God") and they claim that they come from the waters (lineage; "semen"; society and culture; ancestry; Genetic-Code; DNA) of Judah  ("praise and giving thanks to Jehovah").
.
.
.
.
.
2. Indeed (if truth be told), from the seed (descendants; offspring) of "Watchers" * (Nephilim; Fallen-Angels; Shining Ones; "Devas", and many other names),  pretending to be Holy Ones,  relying upon the God of Israel, comes Salt Lake's call (invitation; summons) to the world.  They point to this a latter-day generation of Israel's people who are "turning- away" (apostatizing) from their "Eternal-Father" in order to commit (promise; bind; dedicate; devote; pledge) themselves to Salt
Lake's Nephilim.
*************************
The latter-day generation of Israelites that Salt Lake is  pointing to, foolishly commit themselves to Salt Lake's Nephilim (Melchizedek Priesthood hierarchy; "Shining Ones" ), but they do it in the name of Jehovah.
******************
 While they may be invoking (calling upon; appealing to)  the God Of Israel………they are not doing so  "in-Truth" or "in-Righteousness".
****************************************
They point to this (our) latter-day generation of Israel's people as ones who they have tricked (fooled; hoodwinked; duped) into  "turning-away" (apostatizing) from their "Eternal-Father" for the sake of a commitment (promise; binding pledge; covenant) to Salt Lake's Nephilim ("Shining Ones"; "Wing-Makers"; Predators; illegitimate Prophets and Apostles).
*

Watchers –In the Book of
Enoch

("the-initiated"), the watchers (Aramaic עִירִין, iyrin) are angels who initially sought to be dispatched to Earth to

watch-over

 (monitor; surveil; study;  track; watch; observe) the human race.
*********************
They were reported to have
complained

(mocked; made fun of)  the human race before God regarding the foolishness and weakness of the Human Race on Earth. In response, God told them…….

"If you were in Man's shoes, you'd probably do the same thing"

………..

perhaps

 

you should have greater respect for the Human Race".
********************
The Watchers
mistook

(misinterpreted; misunderstood) God's subtle rebuke as a "

calling"

(assignment), so they rushed to Earth. Equipped with their superhuman "penises"  and

libido's

(sex-drives) to match,  they soon begin to lust for human females whose moral-make-up had previously been compromised then, at the prodding of their leader

Samyaza

, they defected "en masse" to ignore God's limitation to merely "Watch", then begin to illicitly instruct humanity,  and worse, to procreate with them. The offspring of these unions are the

"Nephilim"

, ("Savage-Souls"; "beings" in a human-form possessing no consciences, but having supernatural capabilities and powers),  who pillage the earth and endanger humanity.
Samyaza and his associates further taught their human
charges

(wards; people under their protection) arts and technologies such as
weaponry, cosmetics, mirrors, Sorcery, and other techniques that would otherwise be discovered gradually over time by humans, not foisted upon them all at once.
*********************
Eventually, God allows the "Great Flood" to rid the earth of the Nephilim but first sends
"Uriel"

 ("The light of God")to warn Noah so as not to

completely

(entirely) eradicate the human race. The

Nephilim

 ("Offspring of Watchers") always seem to

show-up

(pop-up; emerge; appear on the scene) in the

valleys

 (lowest conditions; lowest-points; Economic and cultural crises) upon the Earth", until Judgement Day.  Names by which

Nephilim

(hybrid offspring of  "Watchers" and mortal women) are known by other names in religions and myth and folklore throughout the world,  including: The Shining Ones; Los Vigilantes; The Elohim; Annunaki; Igigi; Archons; Tuatha de Danaan; Giants; Egregori; Neturu; Neters; Urshu; Predators; "The Wing-Makers"; The Central Race; Fallen Angels. I have included this interesting video for the reader to watch. Although there are a few points about which I 

take issue

(have a question), The narrator illuminates the subject and ties a lot of

seemingly

(generally thought of as) unrelated things together, quite well and better than most. 

 https://youtu.be/_0EJbnh8sE0 

.

.

.

.

.

.

3. I've been foretelling  (warning; cautioning; predicting; forecasting) about this
dreadful "Race-of-Hybrids" (combination of two different species of beings; part-human/part-superhuman men)  since "The Earliest Of Old Testament Days ("The-pre-diluvial-era") and thru the words (prophecies) of Old Testament prophets as well as apocryphal books, I've  painted a vivid word-picture (characterization) of these kinds of hybrids (offspring of two different species of beings).
*********************************
 Now (today; nowadays;  in the last-days),  My (Jehovah's) power as Israel's God is reporting (announcing; trumpeting; declaring) that the hybrid bloodline (race)   of ancient Nephilim continues in the world today.
*************************************
I (Jehovah)  say this to  straightway (suddenly; instantaneously) "Open-Your Eyes" ("make you aware that things in this world are not what you think they are") concerning fabricators (counterfeiters; forgers) of my authority and Autocrats (tyrants; dictators; rulers who seek absolute-power)
  known anciently as Nephilim ("Shining Ones"; Giants; "Fallen-Ones"; Predators) who are currently besieging this (our) generation.
.
.
.
.
.
4. Because of my foreknowledge (awareness of everything before it happens or exists) that
Salt Lake's sinews (covenantal obligations; binding-commitments) are firm (fast; immovable)  and you (Israel's people; rank and file Mormons) are bound (tied; fastened; sealed) in accordance with the will (passions; appetites; desires) of iron (stiff-minded ;rigid-thinking unyielding; inflexible) men and Salt Lake's forehead (facade; false-front; affectation) is brazen (shameless; presumptuous; unashamed).
.
.
.
.
.
.
5. So, the power of God is bound (obligated; committed; devoted; pledged; dedicated) to you (Israel's people) since "By-Gone-Days" (days gone by; the Old Testament Era;  antiquity)
before (previous to; prior to; before) things happening (occurring; coming to pass),  I announce (report; declare) them to you,  lest (to avoid the risk that) you might say (think within your bellies; suppose), "My idol (General Authority; hero) has done these things or my graven (indelible; deeply-impressed) image, or my hedge (intertwining-branches and connections) has ordained (officially-ordered and decreed) these things.
.
.
.
.
.
6.  You've heard this "Sort Of Thing" before. Behold (witness; observe) the entire shameful
(immoral; outrageous; disgraceful)  "Pattern-Of-Behavior". Is it not "way-passed-time" (overdue; "Past-Due"; about time; imperative; needed for a long time)  that all of you (Salt Lake General Authorities) bind (dedicate; commit) yourselves to them (Israel's people; rank and file Mormons) and to point (direct everyone's attention) to reports (rumors; announcements) of your (Israel's) …..new guarantors (Patron-Saints; benefactors) of authority from now on (hereafter; from this point forward; henceforth) and to keep-watch (guard and preserve) the security (protection; safety; preservation) of authority and prohibit (negate; invalidate; outlaw) their (Salt Lake's) understanding (perception; idea; notion; sort) of authority.    
.
.
.
.
.
.
7. Now (at this point in time; finally) this generation of Israel's people  are the ones who
will fatten  (build-up; feed; fill; protect) the people and then negate (nullify; make-ineffective; invalidate) Old-Fashioned (outmoded; irrelevant; pointless; outdated; archaic) rules and regulations that Salt Lake uses to  transform (change; negate; undo) the purposes (meaning; impact; significance) of Israel's lives on Earth, then, debunk (expose the falseness or hollowness of) Salt Lake's authoritative (recognized as true; trustworthy) report (account of things; reputation;  fame) lest (to prevent) Salt Lake's prophets and apostles declare (think to themselves; boast) , "Behold……we know that!"    
.
.
.
.
.
.
.
.
8. When you (Israel's people) are finished doing that,  you need to negate (discredit; knock the
bottom out of; overrule; override; overturn) Salt Lake's "tidings" ("Breaking-News" gospel-message;  Joseph Smith Fairytale)….also    countermand  (undo; revoke; abolish; abrogate) Salt Lake's sorcery (enchantment; black Magic) that Salt Lake's prophets and apostles employ instead of persuasive-divine knowledge.
*****************************************
Further, since Old Testament times, your (Jacob's) ears (capacity to think deeply; ponder; meditate) about things has been "Out-Of-Order" (shut-down; inoperative; dysfunctional). Indeed (if truth be told). I (Jehovah) am well aware of (know full-well about; am very familiar with) your (Jacob's) fraudulent behavior; perfidies; covert-activities). You are treacherous (duplicitous; faithless; untrustworthy; disloyal) from the time that you were born and have been called (labeled; identified as;  tagged as) a rebel (self-centered-little "twerp"; "know-it-all" pipsqueak) since your childhood.
.
.
.
.
.
9. I have delayed (withheld;  suspended) my wrath for the sake of my name (authority;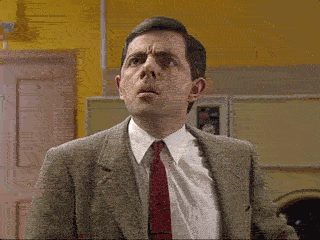 governance; dominion) and my glory (light; appearance) has been withheld from you,  so as to not destroy (put an end to) you (Israel's people). 
.
.
.
.
.
.
.
.
10. Behold (observe something remarkable and impressive). I (Jehovah) have refined you,
though not like silver is refined. I have tested-you (tried-you;  experimented with-you; put you thru the furnace of affliction).
.
.
.
.
.
11. Again and again, for my sake,  My power as  "the God of Israel",  has delivered revelations (truth;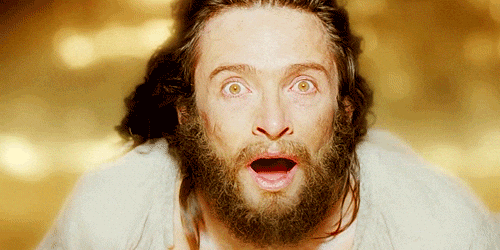 knowledge; information) about myself.  Alas…How could my name have become so defamed?
*********************
But, You can bet on the fact that I will never give (yield) my glory (high respect; great esteem; high renown or honor) to another.
.
.
Israel Freed
.
12. Listen to me…..Jacob (ye lineage of deceivers, swindlers, and frauds) and Israel (those
called by Jehovah). I am the same ("God Of Israel"). I am "The-First" ("the beginning of your process of growth"; "Alpha")  and I am  "The-Last" ("the conclusion of your process of growth"; "Shabbat"; judgment; consequence; verdict; "Omega").
.
.
.
.
.
13. Much more…..my hands (powers & influences thru spiritual means) form (have a great
influence on) the "Earth" ("Temporary sphere where man has sufficient time and opportunity, to transform thru repetition, his natural tendencies and inclinations into instinctive behavioral patterns").
*******************************
And my "right-hand" (leadership and guidance; power and might; favor; privilege; place of honor; strength; support; righteousness) brings-up, rears and trains mankind (people) to behold (remark about; notice; pay attention with wonder; be impressed by) The-Heavens (Individuals with whom God and His spirit feel very much "At-Home").
I (Jehovah) am the one who is summoning you. I (Jehovah) am calling (crying-out) unto each and every one of you (Israel's people) to stand (endure; remain; prevail; be in force) "As-One" (united;
undivided) people (heavenly-nation). 
.
.
 14. The whole bunch of you….take each other by the hand and listen!
*********************
Who among them (Salt Lake's idols and False Prophets) has, even once,  tried (attempted; sought) to foretell (predict; warn; prophecy) concerning these things.    Jehovah's friends (allies; associates; beloved-relatives) will carry-out (pull-off; perform; execute; achieve;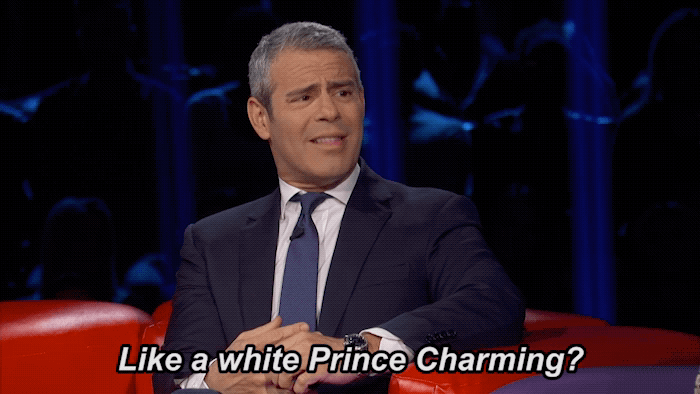 accomplish) His (Jehovah's) purposes (objectives; offensive; desires) against Babylon (Salt Lake's confusing doctrine and misrepresentation) and their mighty-army of Chaldeans (Magicians; practitioners of Black Magic; wizards; Spellbinders; "Prince-Charming").
.
.
.
.
.
.
15. Again and again, I have spoken, indeed (if truth be told), I've called (invited; summoned; commissioned; invited) the authority (officialdom; governance; jurisdiction; dominion)
of this generation to behold (see or observe something, especially a remarkable and impressive) the coming (up-coming; emerging) authority of this (our) generation and the  "Wildly-Successful" outcome of Israel's mission (task; commission; assignment).
.
.
.
.
16. Approach (come close to) me (Jehovah) and listen to this. From the very first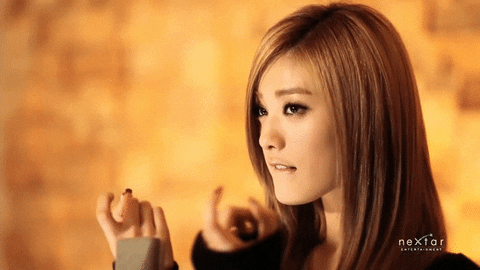 (start; beginning) I've not spoken in secret. From the moment authority became necessary  (needful; required), I  (Jehovah) was there (present). And now, the Lord, God is sending Me (Isaiah) accompanied by His (Jehovah's) spirit (influence; channel of power; character).
.
.
.
.
.
.
17. Thus saith the Lord, your redeemer….the Holy One of Israel. I am the God of Israel who teaches
(shows; demonstrates) that you (Israel's people; rank and file Mormons) ) are valuable (of service; valuable helpful) because you are blessed   (consecrated) in the way (method, style, or manner) that you  exercise power and authority.
.
.
.
.
.
.
.
18. If only (I wish) you had paid attention to my commands, then by this time, the sense (feeling) of peace
within you would be like a river (sparkling reflection) and your righteousness would be comparable to the rhythmic waves (undulating-motions; billowings; rollings) of the Sea.
.
.
.
.
.
.
.
.
.
.
.
.
.
.
.
19. Your descendants (scions; progenitors; heirs; progeny; successors) would,  by this time (already) be as numerous as "all the sand"  upon "all the shores" throughout the world and the children of your loins would,  by this time (already),  have become countless (too many to be counted) in number. And their name (title; honorific) ………"Israel"………would never have been cut-off (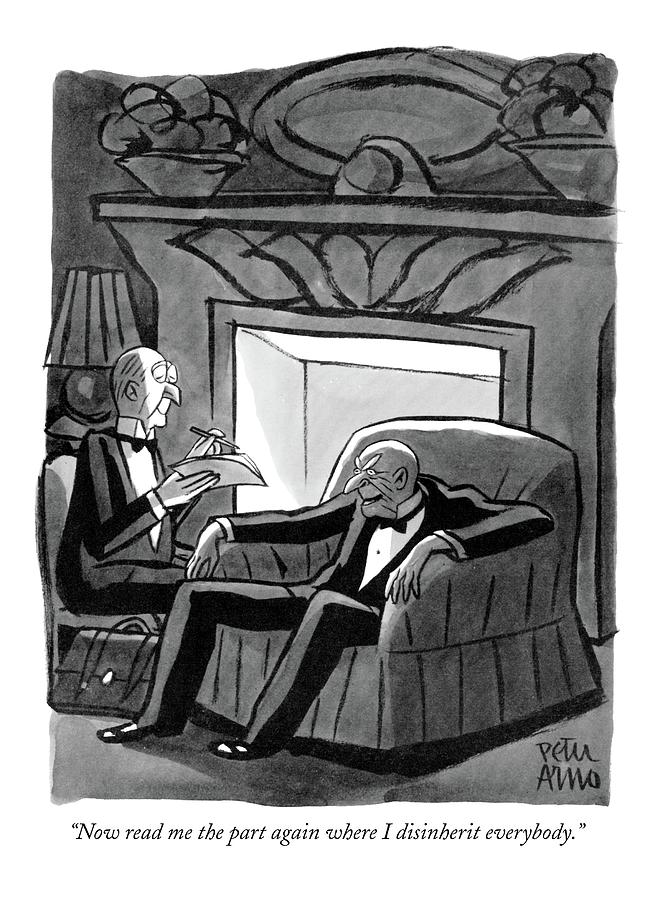 disinherited; disowned) by Salt Lake's hierarchy of "Old-White-Guys",  for (because they are)  teaching (showing; defending; championing) my (Jehovah's)  purposes.
.
.
.
.
.
.
.
.
.
.
.
20. Leave (depart from; resign your membership in) it ("Babylon; confusion; misrepresentation). Break-away (flee; escape; run-away) from Salt Lake's Chaldeans (magicians; sorcerers; wizards; enchanters; "Charming-Charlies") with "Shouts-Of-Joy".
***********************************
Point (direct everyone's attention) to the thousands of Melchizedek High-Priests whose hearts and minds are chained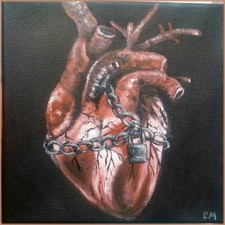 (bound; tied; enslaved; sealed; tied) to Salt Lake Headquarters. Proclaim this!  And Send-out (publish; circulate) this message until (up to; until such time as)  the end (conclusion-of-the process)  of "Life-on-Earth". Tell everyone (the population of the world) that Jehovah has redeemed His servant,  Jacob.
.
.
.
.
.
.
21. They didn't thirst when Jehovah led them through the wilderness. Jehovah's servant made water flow to them
from a rock (stone) . He split (divided; bifurcated; splintered "The-Rock"  wide-open and out gushed the "life-giving" water.
.
.
.
.
.
22. Jehovah says, "There is no "peace" (friendship; security; soundness; completion; devotion
to God) for wicked men. .