Who'll Believe Us?
1. Who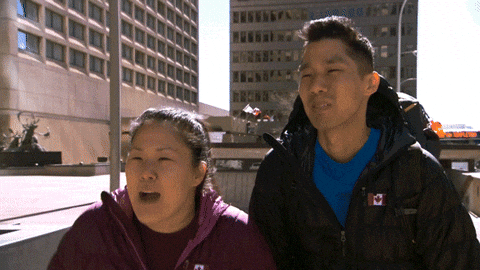 has confidence in the truth and reliability of Israel's Message (annunciation; declaration; proclamation; announcement;  formal public statement) and who believes the arm (people; children; seed; descendants) of Jehovah,  unto whom that message is revealed? 
---
---
.
.
2. For Jehovah's servant was raise-up (developed; adapted; ready; willing; able; prepared) to be tamed (bent to another's will; subdued) like a tender-plant ("twig"; shoot; a scion) descended from the felled (cut-down; ousted; overthrown; defeated) house (family; lineage; dynasty; succession of hereditary rulers) of Judah, on behalf of (as an agent of; to speak for) Israel's seed (descendants;
offspring; posterity).
So……..much like a "scraggly" (ragged; thin; scrawny; skinny-little)  sprout (sucker) that's poking out of the old and "presumed-dead" tree trunk that was cut all the way down to the ground, there is no "beauty" (combination of qualities, such as shape, color, or form, that pleases the aesthetic senses, especially the sight) associated with her and no majesty (glory; honor) so that we (Israel's people) would naturally (instinctively; spontaneously)  be attracted to her and certainly nothing "conspicuous" (standing out so as to be clearly visible), by which we would take notice of her.    
.
---
---
.
.
3. She's been disdained (considered-inferior; regarded with contempt; scorned; ridiculed;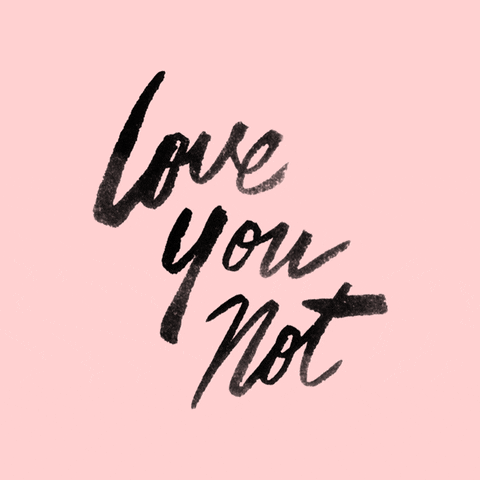 considered to be useless) from birth and rejected (forsaken; abandoned and deserted).
She is a woman of sorrows…. who knows (is intimately acquainted with;  is familiar with) suffering ("hardship;  distress; misery; wretchedness; adversity; tribulation; pain; agony; anguish; trauma; torment; torture; hurt; affliction; sadness; unhappiness; sorrow; grief; woe; angst; heartache; heartbreak; stress; "hell-on-earth") and has been bent to the will of (tamed-by) men who are hiding their intentions from Israel's seed…….She's been continually despised (loathed; hated; detested) so we've typically (in most cases; usually)  negated (nullified; made-ineffective) any esteem (respect and admiration) we might feel for her. 
---
---
.
.
4. Nevertheless (in spite of that; notwithstanding; all the same) she has taken-up (born; encountered; tolerated; endured; put-up-with) our weaknesses (faults; failings; deficiencies; flaws) and she is caused (forced; provoked; compelled) to feel
emotional-pain because of (thanks to;  as a result of) us (this generation of Israel's seed), yet we considered her to be dying ("gasping-for-breath"; breathed-out to the point of death; perishing) in a spiritual sense, ……one who is beaten (punished; disciplined; cursed) by God and someone who is afflicted ("off her rocker"; troubled;  a little "Nutty"). Poor thing!!
.
.
. 
---
---
.
.
5. But she,  herself, chose (determined) to be pierced (wounded; broken; slain)  because of our (Israel's)  defection (rebellion; transgressions; faults; crimes)….elected (made-up her mind) to be crushed (broken in spirit; oppressed; smitten; bruised; humbled; cast-down) because of the iniquities (immoral or grossly unfair behavior)  of our generation of Israelites.
The punishment that brought (secured; guaranteed, gotten) peace to us (Israelites) was made necessary by the overthrow of this (our) generation of Israel's people. By (because of; through; thanks to)  her wounds,  we (Israel's people) are healed (mended; sewn back together; restored to pristine facility; pardoned). 
---
---
.
.
6. All of us
(Israel's people) really "ARE" like  (behave like) sheep!  We've all gone-astray (gotten-off-course; become lost; wandered-off-track), each one walking in accordance with his/her own (personal) habits (inclinations; idiosyncrasies; customs)…….and each one seeking his/her own (individual) objectives (things aimed at or sought; goals; ends).
So……. Jehovah is pointing (directing everyone's attention) to them, (that is; namely), all of our iniquities.
---
---
.
.
7. She's been tyrannized (distressed; oppressed; treated-cruelly) and afflicted (forced to feel pain and suffering; troubled) yet she hasn't opened her mouth (complained; protested; grumbled).
She's been given over to the "slaughterhouse" (stockyard; abattoir; butchery; butcher-row) like a sacrificial lamb.
She's been led like a "ewe" (female sheep; "Rachel") before (to serve the purposes; to satisfy) a shearer (worker who shears the wool off-of sheep; fleecer; despoiler; abuser; desecrater). She's been silent and hasn't opened-her-mouth (made a peep!)
.
---
---
.
.
8. Since childhood she has been a sufferer (casualty) of oppression (prolonged cruel and unjust control) and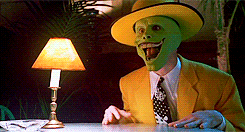 considered to be little more than the object of judgment (misfortune or calamity viewed as a divine punishment), she was taken (appropriated; seized; carried-off; acquired) as if she was "Hot"  (valuable)  "Property" (chattel).
And having in mind (contemplating; thinking about seriously; observing ) her camp (cause; belief or set of beliefs about God;  doctrine; principle; aim that, because of a deep commitment, one is prepared to defend or advocate; convictions; persuasions)   someone who is unknown ("shall-remain-nameless"; "hairy";  difficult to understand; difficult to deal with) has worked (acted; strived; sought) tirelessly to sink her (bring her down low; generate a sinking feeling; stoop her; cast her down; devaluate her; blame her; diminish her; destroy her; cause her downfall; vanquish her; impoverish her) in order to be distinguished (known; successful, authoritative, and commanding great respect) as the cause (person that gives rise to) "Eternal (everlasting)  Separation" (cut-off; removal; disinheritance) from the world (society; "social-mileau"; social-atmosphere; community-environment; domain; realm; kingdom) of "The-Living" (individuals who possess "Eternal-Life"; "individuals who enjoy God's-Life").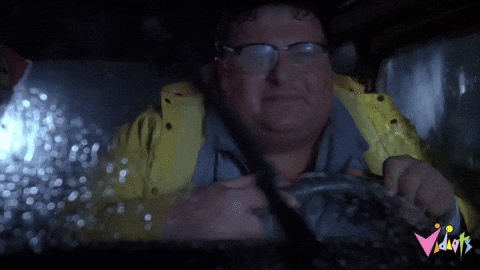 Because of (as a result of) apostasy (treachery toward God; total- desertion of God) on the part of my (Jehovah's) people, "Eternal" (everlasting) "Death" (departure; extinction; extermination; ruin; liquidation) is now the force that is driving (controlling; directing; guiding) them.
---
---
.
.
9. And "on the one hand," she was assigned (branded; stigmatized; characterized;  described) as a wrong-doer (condemned person; bad person) in order to "cover-up" (prevent people from discovering the truth about) her accusers and the crimes they've committed.
They (her accusers) had in mind (looked forward) to being thought of (viewed; seen; regarded; considered) as fortunate (blessed; "lucky"; successful) for causing the death of one of Israel's seed. They wanted no charges (accusations)  of "violence"  (wrong-doing; apparent,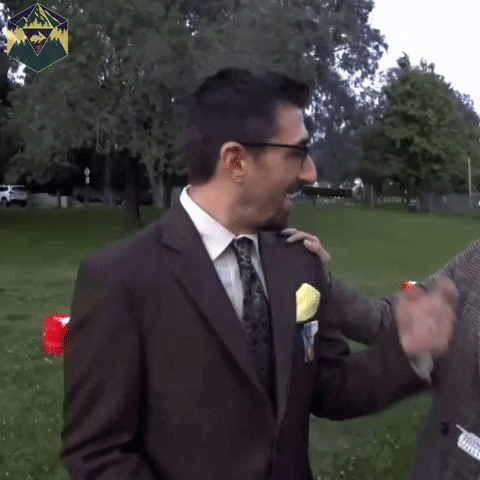 clearly-visible or obvious "physical force" intended to hurt, damage, or kill) are brought-forth (alleged) against them, thus, making it easy to negate (rebut; refute; deny) accusations (allegations) of fraud (treachery; deception; trickery; double-dealing; guile; subterfuge; dirty tricks; flimflam; "monkey-business") by (coming from) the mouth (incriminating-testimony) of Israel's seed.
.
.
.
.
---
---
.
.
10. On the other hand (Yet; in spite of this), I (Jehovah) have willed (ordained; decreed) their contrition  (repentance; sorrow; shame; "sackcloth and ashes"; embarrassment) as a means to point-out (draw-attention to; identify) individuals whom  I (Jehovah) have not "set apart" (dedicated)   for that purpose.  
Lo and behold (a new turn of events, often with the suggestion that although surprising, it could, in fact, have been predicted), her abusers regarded her bruised and battered soul (life) as their "Ashem" *sacrificed her life (soul) to ensure that the days (duration; time; period) of their indoctrination (teaching a group to accept a set of beliefs, uncritically) are prolonged (lengthened out in time; extended in duration; continued longer).
*

Ashem- the unique feature of an
"Ashem"

(pronounced aw-shawm; meaning: a compensatory payment; sin-offering) It is

supposed

(thought; understood) to function as

restitution

 (recompense; reparation; damages)  for sins that are committed against someone,  something,  or someplace that God has

set-apart

 (dedicated) as 

Holy

(sacred). It is offered when the separation between God and the one who is

sick

(sadistic; apostate) is so serious that only an

"Ashem"

(sin offering) can make restitution for the sin as a form of compensation.  In other words, the vicarious suffering of someone who is truly righteous is being used as a

guilt offering

 (compensatory sacrifice) as a means to

atone

 (make amends or reparation) for the cruelty and sadism of many.

.
---
---
.
.
11. Because of (Thru) the suffering (pain, distress, or hardship) experienced in her (my servant's)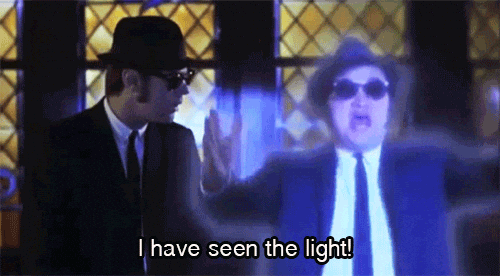 soul (life), they ("the abusers";  "the sadists") will begin to see (behold; perceive; enjoy; accept; take-in; observe; recognize; comprehend) the "light" (truth). 
They will ultimately become converted (convinced) by the stunningly bright (brilliant; radiant) "light" (revelation; truth; indictment) that exposes (reveals; unmasks; "brings-to-light")  illegitimate authority (jurisdiction; dominion).
---
---
.
.
12. Therefore, the "Strength and power of the work that I (Jehovah) am doing" thru the influence (impact; effect) of my "Holy Spirit" ("Living Water"; Holy Ghost)  are powerful enough to move (stir; make a big-impression upon) them, alright!
It 
disturbs (interferes with the normal functioning of) the "Powerful-Elders"  in top positions of the leadership hierarchy of the church…… but just between you and me…… the ones who God actually has in mind ("wants to reach"; "has his eye on") are the great number (millions) of faithful disciples (worldwide:6 1/2 million; 16,565, 036 million members……..12-31-2019) these "Powerful Elders" (top-leaders; great high-priests)  are leading astray (off-course; off the right path; off track), then, turning into transgressors and for whom intercession (Intercession or intercessory prayer on behalf of others; mediation; intervention) is being made.
.
---
---
End Of Chapter Fifty-Three
.