1. Thus saith the Lord, maintain (support; sustain), "only",  leaders who are just (right-minded;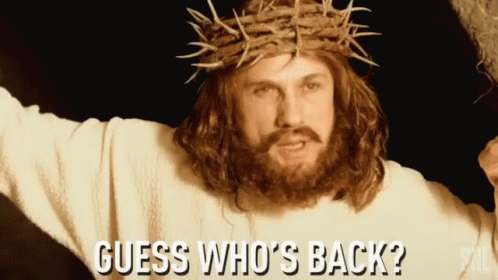 honest; open-minded; fair-minded) and do (act) in accordance with "What Is Right" because My (Jehovah's) Salvation (help; rescue) is here ("back"; at hand) and this very moment,  my (Jehovah's) righteousness (goodness) is being revealed.
.
.
.
.
.
.
2. The man or woman who does this (maintain "only" leaders who are just, fair-minded and unprejudiced), is blessed. The sons (subjects; followers) of Adam ("a race of "fallen, disgraced and unregenerated mortal men and women) who hold fast to it (this precept; this general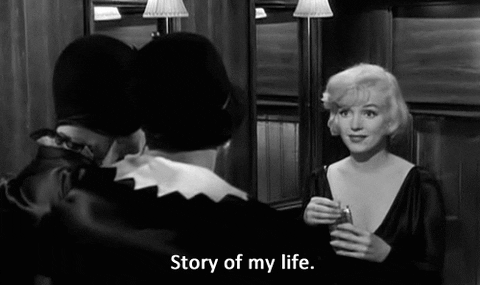 rule) and who also keep (acknowledge the existence, validity, or legality of; observe; recognize celebrate) the Sabbath (Seventh Day;  "Day of Rest"; time to stop working in order to assess and evaluate what they have  accomplished during the previous six days (eras; sagas; episodes; chapters) of their story (lives),  without desecrating (treating with violent disrespect; violating) those who keep their hands (works of their hands efforts; influences; programs deeds) away from evil (wickedness; naughtiness).
.
.
.
. 
.
.
3. Let no sons (subjects; apprentices; followers) of foreigners ("non-Israelites"; strangers;
aliens"), who falsely claim to have bound (committed; pledged) themselves to Jehovah as a way and means to point (direct everyone's attention) to the "time-wasting" pursuit of class-distinctions (a priesthood pecking order"; social-ranking; social standing; ancestry, i.e. playing "Who's-Your-Daddy?").
These people  exclude (deny) Me (Jehovah) from/of association (connection; any ties; a  relationship) with my own people, then refuse to admit  (deny) that they boast (sing their own praises; blow their own trumpet; gloat; brag; "pat themselves on the back") about being eunuchs (castrated-ministers; sterilized-clergymen; emasculated-men of the cloth) coming from church Headquarters in Salt Lake' City. They are all jumping up and down, saying,
"Behold" (observe something really depressing)……..Salt Lake's dried-up (thirsty; withered;
scorched; desiccated; shriveled; dried-up) tree (family-tree; lineage; dynasty; bloodline; a line of hereditary rulers)".
.
.
.
. 
.
.
.
.
.
.
.
.
4. For thus saith the Lord unto Salt Lake's eunuchs ( ineffectual-high-priests; castrated-ministers; "emasculated-men-of-the-cloth") who observe (keep; acknowledge), in a very personal way,  my (Jehovah's) Sabbath ("occasion to evaluate the previous six days of his life, to determine if he is fulfilling the purposes for which Jehovah created him") and those who are chosen by Jehovah because they please-him (delight-him; make Him feel happy) and those who hold-fast-to (cling-to; cherish) the covenant (Old Testament treaty; pact; agreement) that I cut *(made; initiated) with Abraham, and has been passed down thru Israelite bloodlines since the days of of Isaac, Jacob, and Joseph, then later with Moses.
*
 

"Cutting a Covenant" The scene would look quite ominous to modern-day observers—five bloody animal carcasses on the ground, three of them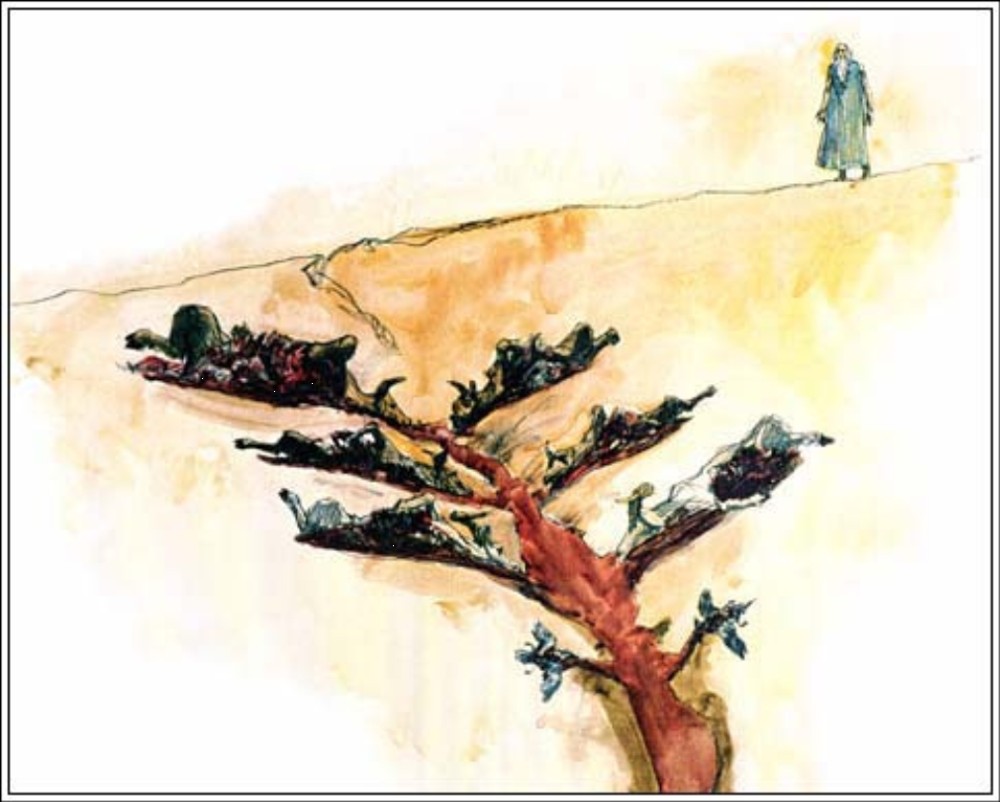 split in half, with the halves separated a short distance from each other. But in Abraham's time,  it would not have been so menacing. The arrangement of divided animal carcasses would have been instantly recognized as the set-up for making a type of blood covenant.

*************************************
When God called Abraham out of his hometown and away from all things familiar, He gave Abraham some promises. A covenant is a kind of promise, a contract, a binding agreement between two parties. The fifteenth chapter of Genesis reiterates the covenant God had made with Abraham at his calling. Except for this time, God graciously reassures His promise with a visual of His presence. He asks Abraham to find and kill a heifer, a ram, a goat, a dove, and a pigeon. Then, Abraham was to cut them in half (except the birds) and lay the pieces in two rows, leaving a path through the center (Genesis 15:9-10).
*************************************************
In ancient Near Eastern royal land grant treaties, this type of ritual was done to "seal" the promises made. Through this blood covenant, God was confirming primarily three promises He had made to Abraham: the promise of heirs, of land, and of blessings (Genesis 12:2-3). A blood covenant communicated a self-cursing oath. The parties involved would walk the path between the slaughtered animals so to say, "May this be done to me if I do not keep my oath." (Jeremiah 34:18-19) also speaks about this type of oath-making. Ancient Israelites held that the
life

(vital principle; soul; essence of personal power) of a person was contained in his/her blood.
However, there was an important difference in the blood oath that God made with Abraham in Genesis 15. When the evening came, God appeared in the form of a "smoking fire pot and flaming torch [that] passed between the pieces" (Genesis 15:17). But Abraham had fallen "into a deep sleep, and thick and dreadful darkness came over him" (verse 12). Thus, God alone passed through the pieces of dead animals, and the covenant was sealed by God alone. Nothing depended on Abraham. Everything depended on God, who promised to be faithful to His covenant. "When God made his promise to Abraham since there was no one greater for him to swear by, he swore by himself" (Hebrews 6:13-18). Abraham and his descendants could trust, count on, and believe in everything God promised.
This specific blood covenant is also known as the Abrahamic Covenant. The blood involved in this covenant, as with any blood covenant, signifies the
life

(vital principle; soul; essence of personal power) of a person from which the blood comes (Leviticus 17:11).
                                                                                           *********************
The Mosaic Covenant was also a blood covenant in that it required blood to be sprinkled on the tabernacle, as well as  "the scroll and all the people" (Hebrews 9:19-21). "In fact, the law requires that nearly everything be cleansed with blood, and without the shedding of blood, there is no forgiveness" (Hebrew 9:22). In the Mosaic Covenant, the blood of animals served as a covering, or atonement, for the sins of the people. The animal's life was given in place of the sinner's life. In the Abrahamic Covenant, God, in essence, was declaring He would give His life if His promises were broken. There could be no greater encouragement to believers since God is eternal and can no more break an oath that He can die.
All of these things were only "copies," or "shadows," of the better covenant to come (Hebrews 9:23). The lives of animals could never remove sin; the life of an animal is not a sufficient substitute for human life (Hebrews 10:4). The blood of bulls and goats was temporary appeasement until the final, ultimate blood covenant was made by Jesus Christ Himself – the God incarnate (Hebrews 9:24-28). The NEW COVENANT in His blood (Luke 22:20).
The shadows became realities in Christ, who fulfilled all of the Old Testament blood covenants with His own blood (life) . Christians can be confident that the gift of eternal life that God gives through Jesus is the true promise to people of faith. As the apostle Paul explains, the covenant was established with Abraham and his "Seed"—singular. Paul interprets this "singular seed" as the person of Christ (Galatians 3:15-16). Therefore, all who are "one with Christ" are spiritual heirs of the promises made to Abraham (Galatians 3:29).
*********************
 After Abram had sojourned in the land of promise twenty-four years, the Lord made a covenant with him and changed his name to Abraham (Genesis 12:4-5; Genesis 17:1-5). The Lord proposed to make of him a great nation and to perpetuate the covenant through his offspring (Genesis 17:6-7). Birth and purchase were the conditions of membership in this covenant (Genesis 12:13) 
*******************************************
"Circumcision"
(a) It was a visible mark in the flesh.
(b) It affected only the males of Abraham's family.
(c) The children were circumcised on the eighth day.
(d) The uncircumcised were to be cut off from the covenant (Genesis 17:6-14).
.
.
.
.
.
5. I am giving power (dominance; control) and a "good-name" (reputation; standing; status;
rank) to those of (born of; coming from; associated with) my house (family; lineage; dynasty; line of hereditary rulers) and living inside (within) my "Hedge (wall) of Protection."
*************
 Their names (reputations; standing; status; rank) will become greater than the names (reputations; standing; status; rank) of the daughters ("Apples of Salt Lake's Eye"; General-Authorities; Cherished prophets and apostles) who are so desperately trying to secure (hold on to; maintain-possession-of) Israel's authority.
******************************************
My "Strength and Power as Israel's God" ("the Holy Spirit") will give those of  (born to; coming from; begotten of) my household (family; lineage; dynasty; line of hereditary rulers) an everlasting (eternal; boundless; timeless; new; heavenly) name  ("honorific"; title; designation),  to guarantee that the branches of Jehovah's our family-tree (lineage; bloodline; dynasty; line of hereditary rulers) can (will) never be cut-off (disowned; renounced; disavowed; broken-off).
.
.
.
.
.
.
6. While sons (followers; subjects; disciples) of foreigners (Mormon priesthood authorities;
heathendom; Non-Israelites; strangers; gentiles; aliens) merely point (direct the  attention of) men (others; everyone else) to their own "end" (ruination; doom; demise) as far as  their "worship of" and "affection-for" Jehovah is concerned, but, in particular….
the name (jurisdiction; dominion) of God as a means to become undisputable  (undeniable; unequivocal) authorities (arbiters; experts; judges) concerning Him (Jehovah) to worshippers who regard (observe; keep; protect; defend) the "Sabbath" ("Holy-Day appointed for "Self-scrutiny", i.e. to look back upon the days of one's life to determine if his life is fulfilling the purpose for which it was ordained by God) without profaning (desecrating; contaminating; prostituting) it,  and those who hold-fast (are attached;  remain tightly secured) to the  Old Testament covenant (treaty; contract; agreement) I made with their ancient Israelite (Hebrew) ancestors (forefathers, e.g. Abraham, Isaac, Jacob, Joseph, etc…..).
********************************
.
.
.
.
.
.
.
7. I will appoint (return; restore) these folks to my (Jehovah's) mountain (administration) of
Holiness and bring joy to (gladden; brighten; cheer-up) many others through (by means of; thanks to; with the help of) a house (family; lineage; bloodline dynasty) of intercessors (persons who intervene on behalf of others, especially by prayer) to overthrow (overcome; remove forcibly from power; defeat; deal with) their own  distortions (perversions) of authority and the sacrifice of their (own; Israelite)  lives  in order to  be seen (regarded; thought of; viewed) as good (faithful) Mormon volunteers ("guinea pigs"; "lab-rats"; victims; subjects) for their experiment upon my (Jehovah's) altar.
*********************************************
Nevertheless (in spite of that; notwithstanding; all the same) My House (family; lineage; bloodline dynasty; line of hereditary rulers) is a house  (family; lineage; bloodline dynasty; line of hereditary rulers) of prayer's (supplicators; intercessors;  interveners on behalf of others;  arbitrators;  mediators) 
.
.
.
.
.
.
8. The sovereign Lord declares, "Salt Lake Headquarters is grasping (corralling; confining;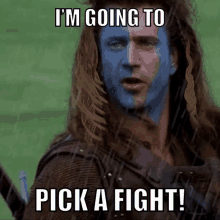 imprisoning; gathering-up) those who are cast-out (banished; driven-out) of Israel until such time (up until the moment) that my "Strength and Power as Israel's God" (Holy Spirit) begins to assemble (gather-together; come-together; draw-together; unite) everyone against the overthrow of this generation of Israel's people.
.
.
.
.
.
God's Accusation Of The Wicked
.
.
9. All those who are alive ("beings possessed of eternal-life) because of inspiration by Shaddai
("The-Almighty") function as portents  (signs, indications that something, especially something momentous or calamitous, is about to happen) to this generation in order to stimulate (awaken; rouse) an appreciation  (recognition of the full worth of) all  "Living-Ones" (beings possessed of "Eternal-Life") in/among  the world's plantation of Family-Trees (lineages; families; bloodlines; dynasties).
.
.
.
.
.
.
10. Salt Lake's watchmen (look-outs; sentinels, prophets apostles, seers, and revelators) are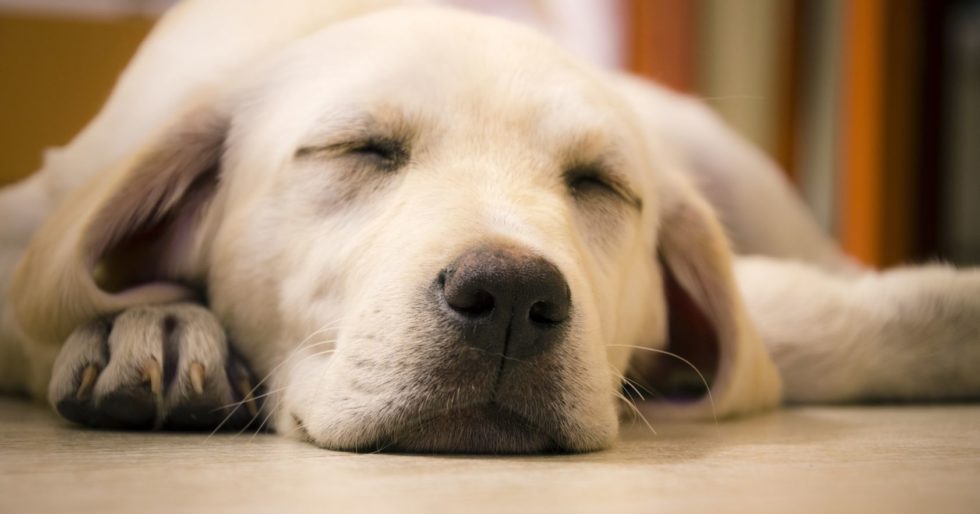 blind men. None of them know anything. They are like silent dogs, who will not bark. They are dreamers, cat-nappers, and prophets and apostles who love to sleep (enjoy an altered-consciousness; little or no interactions with reality).
.
.
.
.
.
.
11. But their sleeping watchdogs (watchmen; sentinels; guard-dogs; prophets and apostles)
  have mighty appetites. They never have enough (They always want more). Salt Lake's General Authorities pretend to be shepherds, but their moral compasses are broken (out of order; reversed; dysfunctional; busted) and they have absolutely no-understanding (no-ability to understand what is happening; no comprehension that the tables have turned for them).
.
.
.
.
.
.
12. Keep in mind the overthrow of Israel's people by Salt Lake's prophets and apostles. One of them shouts, "I'll get (bring supply; furnish) the wine (effervescence; vivacity and enthusiasm)". So, Let's
drink (get "farshnoshket"; get inebriated; "get-hammered"; get-intoxicated; enjoy ourselves; chug-o-lug; "quaff"; drink until we are satisfied) as if it's beer.  Tomorrow will be good just like it is today, in fact, for us (Salt Lake General Authorities), things will get better day after day, from now on.