1. Behold (see or observe something remarkable), those who are (anyone who is) righteous (morally right or justifiable; virtuous), in this world, are wandering-away (lost; perishing; losing themselves) and there isn't a soul who is pondering (thinking carefully,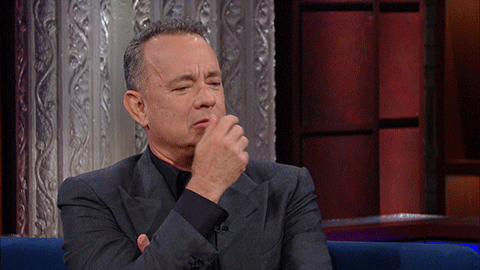 especially before making a decision or reaching a conclusion about) the subject of "shem" (authority; character; honor), by using his/her heart (seat of emotions and mind; seat of will and purpose; seat of intellect and wisdom),  so (as a consequence; therefore) zealous (fanatical; small-minded; prejudiced; petty; narrow-minded; dogmatic; bigotted) Salt Lake men continue to collect (assemble;  gather; corral; capture; captivate; destroy; kill) those who are righteous, because no one understands (realizes) that this generation of Israel's people is being systematically gathered worldwide, to suit the selfish-purposes of evil (wicked) men.
.
.
.
.
.
.
2. Those who walk (live; conduct themselves) uprightly (honestly; justly) are introduced to a phony sense of peace thru Mormonism. They eagerly commit  (submit)  themselves to
Mormon practices (traditions; customs; modes of worship ) so they'll be  estimated (perceived; viewed; regarded) as "Golden" (favored; destined for success; exceptionally valuable),  as the walls (prejudices; group-think) that universally characterizes Mormonism,  gradually closes-in (tightens; squeezes) upon them. 
.
.
.
.
.
.
3. So, come here (come near), all of you,  who are practitioners  (advocates; experts; specialists;
masters; "gurus";  ideologues of; high-priests) of secrecy (darkness; wickedness; evil) and the seed (offspring; generation) of Salt Lake's prophets and apostles,  who adulterate (contaminate; debase) authority then proceed to prostitute-it  (trade-it; sell it)  in exchange for 10% of someone's annual-income and a commitment to a life of voluntary enslavement.
.
.
.
.
.
4. About/of whom do you make a mockery? On account of (in the interest of; for the benefit of) whom,  do your
mouths (prophets and apostles; serpents) sneer and "stick-out their tongues"(cast their "magic-spells", evil-speaking, and malignant-tongues).
***************************
Are you not a brood (bunch) of rebels (mutineers; subversives) and a breed (strain; family; species; collection) of liars?
.
.
.
.
.
5. You (Salt Lake's greedy prophets and apostles) burn ( are consumed; are driven; are
eaten-up) with your own a lust (craving; hunger; appetites; yearning) among (surrounded by; in the company of) Israel's Oak (strong; confident; honorable; noble; wise; enduring; intelligent and well-informed) trees (family-trees; lineages; bloodlines; dynasties; lines of hereditary rulers), but (while) underneath (below the surface of; "under the radar of" ; behind the backs of"; below the visiblity of; at a root-level of) every Israelite tree (family-tree; lineage; bloodline; dynasty; line of hereditary rulers) you (Salt Lake presiding officers) are orchestrating (engineering; coordinating; choreographing; masterminding; mounting organizing) the sacrifice (slaughter; death; butchery; massacre; injury and destruction) of Israel's lineages (bloodlines; descendants and predecessors) thanks to (facilitated by; caused by or ascribable to) all the doubters and skeptics who live in the Salt Lake Valley, and are surrounded (protected) by the lofty range (chain; series) of Rocky (small-minded; stubborn; pig-headed) Mountains (governing administrations) .  Salt Lake leadership (Melchizedek Priesthood officers) want to possess (own; control; enjoy) the birthright (right of possession; privilege one has from birth; inheritance) passed-down thru the bloodlines of  Israel's noble ancestors.
.
.
.
.
.
.
6. Because these same greedy men ultimately determine  (control; dictate; decide) "Who Gets
What",   as one might expect, your (Israel's) portion (lot) in God's inheritance (right, as God's firstborn heir; birthright) to his children, suddenly became Salt Lake's asset (property; estate; "good-fortune").      😩
.***************
Yes,……….Salt Lake assumes (takes for granted; supposes; imagines; thinks) that  your (Israel's) lot ("lot-in-life"; inheritance; birthright) belongs to them, so they can "gush" (speak with effusiveness or exaggerated enthusiasm about)  authority,  in their effort to try (plague; torment; vex; distress; crucify) you (Israel's people). They have risen (ascended; sprung-up; mounted an effort) to overthrow (supplant; supersede) the authority of "Those who've Inherited the Birthright to Govern" (Israel's People). In light of (drawing knowledge from; taking into consideration) these things…..why on earth should I relent (rue the day I became angry; feel-sorry; change my mind; "do a U-turn"; backpedal)    
.
.
.
.
7. Salt Lake headquarters has made (established; set-up on a firm or permanent basis)  its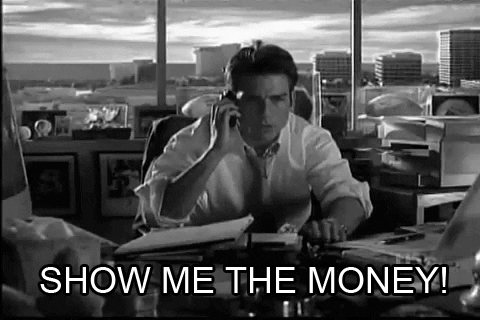 base (foundation; bed) upon (on the occasion of; beginning with; consequent to)  the exaltation (elevation;  deification; celebrating; glorifying; ennoblement; promotion) of their  administration    (corporate activities associated with a worldwide "money-making" church ("Business-of-Religion").
***************************************************
Further, (as if that were not bad enough), you (Israel's People) have made Salt Lake's bed (base; foundation) into your own,  in order to mingle (habitually associate with; consort) with them and offer your bodies and souls to them as sacrifices.
.
.
.
.
.
.
8.  So, Salt Lake's men have put your "Hallmark" (symbol of purity; authentification; trademark; endorsement; "stamp of approval") on its Piggish (swinelike;
corrupt; contemptible; counterfeit; shameful) authority, then wrapped-it-up (clothed it; dressed-it) in prominence (prestige; celebrity; fame).
************************
Indeed (if truth be told) you (Israel's people) revealed (unclothed; undressed; uncovered; disrobed; exposed) your souls  to Salt Lakes men instead of Me (Jehovah)  then you layed-down (got under  their  bedcovers;  had intercourse; allowed yourselves to be ravaged) in their bed and made a pact (became covenantal partners) with them,  so that you could merely dream (day-dream; build castles in the air; hallucinate; fantasize) about authority (dominion; jurisdiction).
.
.
.
.
.
.
9. So now, you (Salt Lake headquarters) have (possess; are masters of; lord-over; rule-over;
exercise authority-over) my (Jehovah's) dominion (authority; jurisdiction) so that you may/can "be inducted into royalty" (reign as royalty) over Israel's people because you claim to exclusively possess the Holy Spirit.
***************************
Then,  you "slap-on" (anoint yourselves with; hide your unpleasant odor with) "Foo-Foo-Juice" (sweet-scented perfume)  and send your ambassadors throughout the world as you
descend (fall; involve yourselves) deeper and deeper into Salt Lake's Corporate Sheol (hell; Melchizedek Priesthood Organization).
.
.
.
.
.
.
10. Mormonism's customary (accepted; orthodox; popular; same-old) ways  (worship-customs; traditions;  priorities; programs; activities) are wearing (tuckering) you out, but you refuse to think (accept; admit acknowledge imagine; believe) that, from generation to generation, Salt Lake's seed (offspring disciples followers; aficionados) has been systematically (meticulously; according to a fixed plan or system;
methodically) binding  (shackling; handcuffing; restricting; tethering; tying-up; confining) "the-Spirit-of God" in order to enliven (resuscitate; animate; "bring to life"; invigorate; "breath life into"; quicken; preserve) its prophets seers and revelators.
.
.
.
.
.
.
.
.
11. Who are you so afraid of that you (Israel's people) would lie-to ("con"; flim-flam; mislead;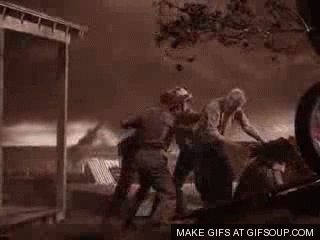 hoodwink; bamboozle) Me (Jehovah). You haven't remembered me, nor have you been willing to ponder things such as this in your hearts. I (Jehovah) haven't been silent long enough for you (Israel's people) to no longer feel fear (feel-reverence-toward)  my power.