A prophecy Against Cush
The title Cush is used as a descriptive adjective meaning: "black" or "shrouded-in-darkness".  "Cushites" are men who manifest a disturbing (frightening)  "lack of personal-conscience" (disregard for the difference between right and wrong). In the context of Isaiah's indictment, "black" has nothing whatsoever to do with the color of a man's skin, but everything to do with the complexion (nature; character) of a man's soul (appetite; cravings; inclinations; propensities; spiritual-being). Black indicates "destitute-of-light"  (devoid of truth or honesty) and being incapable of reflecting (giving-off; expressing; communicating) light.  Cushites (unconscionable-men; unprincipled-men) emit (produce) darkness (evil;  wickedness; villainry and moral-bankruptcy). In connection with the complexion of the human soul, Cushites (unconscionable-men; unprincipled-men) display a total absence of light (truth; integrity; virtue). Isaiah uses the name "Cush" to identify a "breed" (species) of humans who are instinctively unprincipled (unconscionable). They are black-hearted  (reprobate; depraved; degenerate) men who've,  for so long, found satisfaction, excitement, and pleasure in depravity,  that they are actually repulsed (nauseated; sickered; disgusted) by light. The Old Testament  "Cushites" ("unprincipled-men; unconscionable-men ") were the fathers (authors; begetters) of Nimrod ("rebellion ") and added to this  "Cushites" ("unprincipled-men ") are the firstborn sons (successors; heirs; scions) of Ham  ("excitement"). 
.
.
.
1. Woe (disaster; cataclysm; damnation) to the land (Salt Lake kingdom) of whirring-
wings  (flies) attracted (drawn) to Salt Lake's Cushite ("unprincipled"; "unconscionable") carcass  ("Corporation of the President of the Church of Jesus Christ of Latter-Day-Saints").
.
.
.
2. Cute and cuddly (embraceable; adorable) teenage envoys (representatives; missionaries) are sent (dispatched; commissioned; deputized) in an effort to spread (accelerate; quicken; step-up) the "Dark"  objectives of the destroyer  (the adversary; "Power-of-Darkness"; Satan; "the-Devil").
.
.
.
.
3. All of you (General Authorities; prophets and apostles)  reigning on  "Thrones-of Blaspheme" and those of you who support (sustain) Salt Lake's kingdom are currently witnessing the banner (sign; token; standard) of Jehovah being lifted-up against the Salt Lake's fortress in the Rocky-Mountains and you (prophets and apostles and supporters of Salt Lake's kingdom and  champions Salt Lake's kingdom ) are hearing the sound (blast) of "the trumpet" *
*

The trumpet, like the shofar, was not so much an instrument of music as it is an instrument of
"teru'ah"
(sound;
noise), that is, an 

alarm

and a

signal

. Its primary use was to give signals to the people and their chiefs to assemble and generally to announce an important event and to aid in the joyous shouting of the people on festive occasions (II Kings 11:14; Hos. 5: 8). But its chief use, at least in later times, was religious; and it was therefore almost exclusively a priestly instrument (Num. 10:8, 31: 6; II Chron. 13:12, 14). Before the invention of the brass trumpet,  the traditionally sacred horn of the ancient Hebrews was the "

Shophar"

 made from a Ram's horn. It has been used since Moses' day (Exodus 19:13) as a means to "get the attention of Israelites"

or as a

 "signal", or as the 

prelude

 (introduction)

 to an announcement and/or warning from Jehovah".

For instance,  Joshua had 7 priests carry 7 horns for 7 days and circle Jericho 7 times, then the priests sounded the horns, the people shouted and the walls came down.

4  Thus saith the Lord, unto me. Until now, I have kept-quiet (remained-silent; said-
nothing),  but at this point (now) I am vociferating  (complaining-loudly and vehemently) because of the slaughter of my seed (offspring; descendants; heirs; successors; children; progeny) while Ham ("Mormon-excitement") dazzles  (blinds) the eyes of Israel's people (rank and file Mormons),  so that they won't pay attention to (care-about; check-out; accept) my light (revelation; indictment ) concerning Salt Lake's leadership ("Pharoah-like-dominion"). The only reason why Israel's people wouldn't pay attention to is this:   Salt Lake's plan is working!  Indeed (if truth be told),  Israel's people (rank and file Mormons) in a very literal sense,  are under the influence of Salt Lake's spell (incantation; magical-aura; "Whammy!") 
5. Indeed (as a matter of fact),  even before the harvest,  the best (purest) buds (novel-thoughts;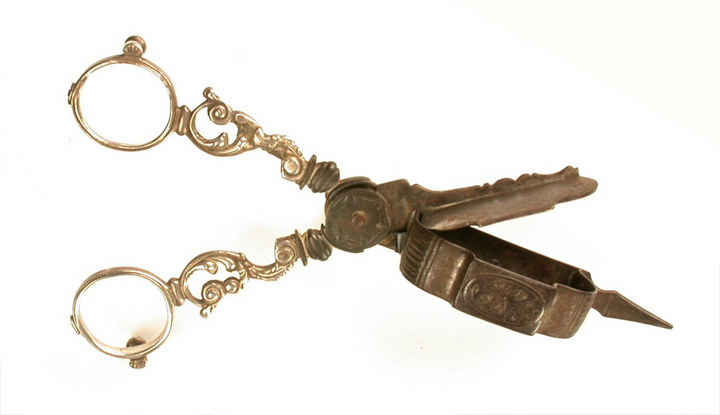 new ideas) to emerge and develop are immediately stifled (suppressed; curbed; checked; silenced) and their offshoots (outgrowth; upshots) are cut-off (pruned) by Salt Lake's snuffers (chokers; extinguishers; suffocators;  suppressors) for…you see (after all) … what Salt Lake has in mind is nothing less than the total (absolute; final) condemnation (sentencing; banishment; exile) to "Oblivion" (nothingness; obscurity) of Israel's people and the cut-off (disconnection; severing) of all the tendrils (clans; family-groups; family-strands) proceeding from of Israel's vines (lineages; bloodlines; (families; dynasties).
6. As Israel's people lose-their-grip-on (no longer consider;  forget; fail to understand) Israelite tribal Unity,  Salt Lake can easily (smoothly; skillfully; comfortably) train (turn; transform;  condition; prepare; prime; temper) Israelite (rank and file Mormon) men to become  Water-oxen (emasculated high-priests schooled in sorcery) so they may be able to move (pull; drag; haul; goad; exert-force upon Israel's people and rank and file Mormons). Emasculation (castration; neutering; removal of virility; removal of Israelite commitment and courage) makes Israelite (rank and file Mormon) men easy for Salt Lake to control. Thus (as a result and consequence of this; therefore)  Salt Lake can preempt (forestall; prevent) the coming rise (conquest;  recovery)  of legitimate-authority (legal-power; lawful-jurisdiction; royal-dominion; justified-sovereignty) wielded by this generation of Israel's people (rank and file Mormons).
7.  During our era (age; cycle; generation), you will witness (observe; see with your own eyes)  tribute (testimonials; praise;
thanks-giving; homage) being given to the Lord of Hosts by the very same people who are now exploiting (taking advantage of; abusing) you (Israel's people; rank and file Mormons) and by Mormon General Authorities who've been  revered (worshipped; reverenced) instead of Jehovah  and by prophets who, until now (heretofore; hitherto), have consumed (drained the life out of; fed-upon; devoured) Israel's people………and by false prophets whose soaring public-images have been polished (made to look smooth and shiny) and from  Mormons who've revered (idolized) them.  This generation of Israel's people has aided and abetted (helped) Salt Lake in the commission of the crime of  exalting (deifying) the kingpins (CEO's; General Authorities) of Salt Lake's Criminal organization and the false-connection (erroneous-link) between Salt Lake's name (authority) and  "Mount-Zion" ("the government and administration of those who've spent a lifetime searching for the "Living-Water" of the Lord of Hosts").