Assyria (The Lord's Instrument)
1. Then Jehovah said unto me, "Take (lay hold of; translate; interpret; explain; receive) "The Great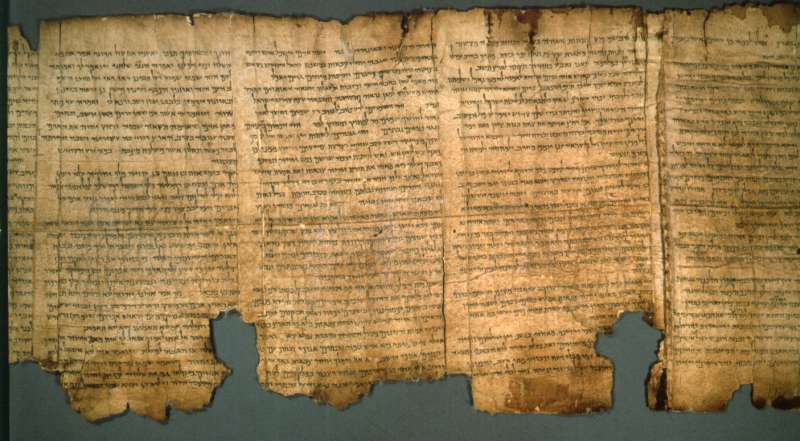 Scroll" (The Book of Isaiah; The "Great Isaiah Scroll") for your self,  then write about the corruption that Isaiah saw (viewed) in his "vision" (oracle) concerning Jerusalem (this corrupt latter-day-regime of Salt Lake's prophets and apostles, who've been inaugurated (introduced; initiated) as Top-church leadership. But, make sure to use (utilize; employ) the written style (manner; way; technique; mode) of common (ordinary; unschooled; average) people. Make sure that you tell them about: "Maher-Shalal-Hash-Baz"……..
a). "Maher" (As quickly as possible; without delay)
b.)  "Shalal" (carry-away; take unlawful possession) by
c.)  "Hash" (inwardly stirring and confusing, inflaming, alarming; "exciting," and "enthusing" every male about getting his hands on), 
d.)  "Baz" (Israel's "Right to Succession"; Israel's birthright of legal authority; the "Spoils")
---
.
.
2. Now (at this point), I (Jehovah) am calling my own witnesses to the stand. They are Israelites, who  I can trust (rely-upon;
count-on; depend-on) to "tell-the-truth". 
They will testify (bear-witness) of (about) Me (Jehovah) having-in-mind (determined to) to not repeat the same mistake (blunder) made by Uriah,  * ("God's-Lightning"; God's revelation; God's giant bolt of lightning (intelligence),  the high-priest.
No…No! My witnesses keep-in-mind (cherish; treasure) Zechariah (a remembrance of Israel's God) and they remember Jeberekiah ("they are blessed by Israel's God").
*

Uriah, the chief-priest – As a Chief-Priest, Uriah had a responsibility to
keep

 (prevent) Israelites from

turning-away

(apostatizing) from the worship of Jehovah, the true God. During Ahaz's reign, worship of Jehovah was

superseded

 (replaced) by officially-sanctioned

"idolatry"

(idol- worship; hero-worship) just
as it is today, in Mormonism.
In
elaborate

(costly) temple-complexes and with the support

 

of

green

(gullible; ignorant; spiritually-immature) 

family

–

trees

(families; lineages, dynasties) have been making sacrifices to

strange

 (foreign; alien)  

deities

(icons; idols and celebrities) who are

recognized

(perceived; accepted; acknowledged) as

"Stones And Pillars Of Righteousness" 

by Salt Lake's

elite

(establishment; aristocracy). 

 

 Ahaz

burned 

(sacrificed; slaughtered; emolliated) his own

son

(successor; heir) as an offering unto the Babylonian God, Ba'al. When King Ahaz went to Damascus to meet Judah's new overlord, Tiglath-Pileser, he marvelled at Tiglath-Pileser's altar.
 Ahaz commissioned an exact replica of Tiglath-Pileser's altar to be built by Uriah, his high-priest. Uriah was the only Temple priest named under King Ahaz's rule; perhaps he was the chief priest in the Temple of God.
When Uriah received a written command from Ahaz to build the altar, he complied immediately. (see above -David hands Uriah a letter for his commander asking that Uriah be placed in the front ranks of battle, where he will eventually be killed (II Sam. 11) 
The altar was completed when Ahaz returned to Jerusalem (720 B.C.).  After viewing the new altar, King Ahaz went up to it. Then, he made burnt offerings on the altar. Notice, the priest Uriah didn't make the offerings, the King made them. Heretofore, anything having to do with the Temple altar was the exclusive domain of the priest. Along with the new altar, Ahaz instituted a new process in Temple offerings.  On Ahaz's direction, Uriah placed the new Assyrian-styled altar in the courtyard in front of the Temple. The Temple Bronze Altar, originally used for all sacrifices, was moved to the north side of the Assyrian-styled altar. Ahaz commanded Uriah to make all offerings and sacrifices on thecounterfeit Assyrian altar. The Bronze Altar was to be retained for inquiry by Ahaz. When Ahaz identified that he would use the counterfeit Bronze Altar for seeking guidance, he stated his intention to follow the Assyrian practice of
divination

(the practice of seeking knowledge of the future or the unknown by supernatural means, such as sorcery; augury; clairvoyance; fortune-telling; soothsaying – 2 Kings 16:15). On the Bronze Altar, Uriah priest would study entrails of sacrificed animals to determine the will and intentions of God. Uriah knew that 

divination

 (the practice of attempting to foretell future events or discover hidden knowledge by occult means) was detestable to God (Deuteronomy 18:9-16) and God's people shouldn't practice it; however, his king now

modeled

( fashioned-himself-after; imitated) 

Tiglath-Pileser.

*

Uriah's concurrence with Ahaz's plans and actions are astonishing to Jews and Christians today. Uriah was

culpable

 (blameworthy)  in introducing apostasy into God's Temple.  What could Uriah have been thinking? Some possibilities are:
(1) Uriah was concerned with his own life and well-being. If he complied with Ahaz's directive, he would retain his life and his position as the chief priest in the Temple. If he refused or protested the king's plan, he would likely be murdered or at the minimum replaced.
(2)  The new Assyrian-styled altar was bigger and more attractive than the Bronze Altar that Solomon built for the Temple courtyard. The new altar added to the prestige of both God's Temple and to Uriah.
(3)
 

An Assyrian-styled altar in God's Temple would demonstrate the Temple was loyal to

Tiglath-Pileser

which may insure that more Temple gold and silver would continue to be sent to Assyria.
(4) Continued sacrifices to God were more important than the altar on which the sacrifices were made. Morning and evening sacrifices and offerings would continue to God on behalf of Ahaz and the citizens of Judah
(5) Uriah knew divination was detestable to God (Deuteronomy 18:9-16). Perhaps, because he didn't believe in the science of reading entrails, he justified participation in the practice that was meaningless.
 

*

Tiglath-Pileser- the King of Assyria from (747 to 727 B.C.) was designated by modern Oriental historians as Tiglath-pileser III. He first appears
under the name

"Pul"

(II Kings xv. 19; comp. I Chron. v. 26), the proper form of which is "Pulu," as is seen in the list of Babylonian kings. When he assumed the crown over Assyria he seems to have called himself Tukulti-pal-Ešar-ra after the great ruler of the same name in the twelfth century. The

name

(consisting of two parts) constitutes a

"Mission-Statement"

(statement of an organization's purpose, identifying the goal of its operations). The name reveals the

#1 priority

("Mission-Statement") that

dominates

(exercises control throughout) Assyria, as well as the cruel-fate awaiting

Israelites

(rank and file Mormons) who drink Assyria's

cocktail.

(intoxicant; spirit). This

"Mission-Statement"

(prime directive) actually 

guides

(motivates; directs) every top leader of 

Assyria

("Social popularity and financial security guaranteed thru unwavering allegiance to the Assyria's administration").   The

"Mission-Statement"

goes something like this (see below): It reads like a cruel

double-cross

(deliberate betrayal) of

Israel's people

(rank and file Mormons) with whom Salt Lake's Melchizedek priesthood authorities are

supposedly

 (allegedly; presumably) cooperating…….
 Salt Lake Headquarter's Mission Statement
"Get hold of Israel's authority so we can 

move-them 

(prod-them; ; drive-them; urge-them; round-them-up) like

cattle

(personal-property; "chattel"),  to our 

"Watering-Holes"

 (meeting houses; services) then we can

separate

(isolate; confine; cage; enslave) them……………and finally 

behead

 (decapitate; execute)
them".
---
.
.
.
.
.
3.  So, My (Jehovah's) strength and power ("Holy-Spirit") approached (drew-close to; moved-upon; drew-near) my woman (prophetess)  and
she conceived (understood; perceived) and brought-to light (blew the lid off; revealed unwelcome secrets about) Salt Lake's "morally reprehensible" priesthood leadership. 
Jehovah said unto me (Isaiah), "Call" (name; dub) this seed (breed; people; generation)  "Maher-Shalal-Hash-Baz"  *(loosely:  "As quickly as possible, take Israel's birthright, as plunder by getting men all-excited and enthusiastic about getting their hands on Israel's birthright (right of succession)  Watch them…..They'll beat a path right into our trap!
.
*

Maher-Shalal-Hash-Baz- Isaiah's kids exist mainly to have prophetic names related to future events. Their characters really aren't described in much detail.
"Maher-Shalal-Hash-Baz" 
("As quickly as possible, get Mormon men exited and enthused enough to
embezzle Israel's

birthright) 

, i.e.  "right of succession".  Consider it 

plunder

(legalized; organized-theft). This long name has unfortunately been distilled to 

"Quick to the spoils,"

 so that the ways and means are kept a mystery. The crux of the issue is that in the last days as well as in Isaiah's era, 

Assyrians

 (a terrible world power;  Mormonism's worldwide Melchizedek Priesthood Organization)  will pillage Israel's land and property. The name of Isaiah's

firstborn

(oldest; first) son,  

Shear Jashub

("a remnant shall return to the throne,") predicts how some righteous members of Judah and Israel will survive the various invasions and persecutions that they will undergo, to finally return to Israel's throne in triumph.

.

.

.

.

4. Because, well before this generation of Salt Lake Melchizedek high-priests has had sufficient time and opportunity to gain wisdom (sagacity; judgment; common-sense
) about the world and its corrupt religious-institutions to know  (comprehend; realize) for himself how much he needs God's help,  so that he begins to "Cry-unto" (petition; beg)  "His Spiritual-Father and Mother" (eternal-parents) for assistence and love,   they'll be carried-away (put under a spell; captivated) and begin to obsess about Damascus (lusting for Israel's birthright; wanting the blessings of bloodline). 
This generation of Salt Lake's seed (descendants; society; heirs; progeny; spawn; race)  is already  plundering (seizing; exploiting; appropriating) the birthright of Israel's people…
I mean…..Right now! (today!; these very days!; even as we speak!)
They are stealing (appropriating) Israel's birthright by means of abusing (exploiting; taking
unlawful-advantage of) Samaria ("Guardianship"; a-custodial-role) over Israel's people. It is a guardianship that is convenient (suitible; acceptable) "solely" for the purposes and objectives of the reigning (prevailing; controlling; governing) impulses (compulsions; whims; drives; inclinations) of Assyria ("Men who are guaranteed social and financial success thru unwavering allegiance to Salt Lake's Melchizedek Priesthood Organization").
---
.
.
.
5. But, Jehovah spoke unto me (Isaiah
) repeatedly with regard to the following:…………..
.
.
.
.
.
.
---
.
.
6. Because,  indeed (without exception),"this people" (Salt Lake priesthood leadership) have forgotten ("don't give a rat's ass about"; couldn't care less) the "water" ("living-water" ;
spiritual-refreshment; Holy Spirit) provided by "The-Branch" (sprout; Jehovah's emerging-family) even though Jehovah's  "Living-Water" (spiritual-refreshment; Holy Spirit) flows (moves along steadily and continuously in a stream) with gentleness and rejoicing.
Because, every one of Salt Lake's priesthood authorities is single-mindedly obsessed (preoccupied; consumed)  with the desire to bask (wallow; lounge; loll; luxuriate) in the "adoration" (admiration; idolization; veneration; devotion; glorification; worship) of Mormons in local-church-congregations,  while standing "in-line" (in the queue; in the line-up) just like every other Mormon male (high-priest) awaiting his turn (opportunity) to be crowned (decorated; bejeweled) as "Mormon-Royalty".
.
.
7.  Therefore, The Lord is bringing against them (Salt Lake's priesthood leadership), the waters ("raging-force") of a massive flood (outpouring; torrent; rush; cascade; surge) of Israelites (rank and file Mormons) each of whom is  "pointing-an-index-finger-at"  (accusing; bringing charges against; indicting) Salt Lake's "Great-Ones (Melchizedek Priesthood Authorities; Prophets and apostles) because they behave (act; conduct-themselves) as if they are Israel's Lords and Masters (Baal's; owners), having-in-mind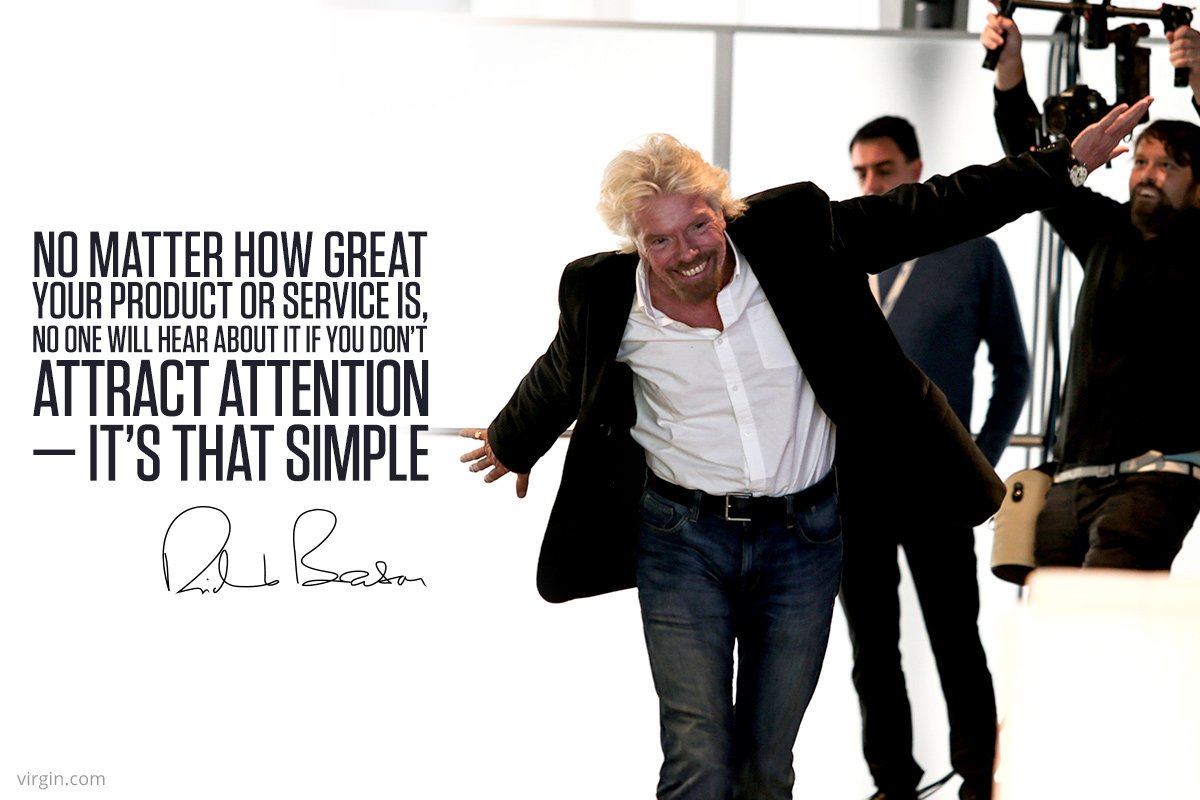 (hoping) to one day be crowned as  kings (royalty; crowned-heads; rulers) of Assyria ("Guaranteed social and financial success thru unwavering allegiance and obedience to Salt Lake's Melchizedek Priesthood Organization") and relish (enjoy) all of Mormon-leadership's cravings (needs; love; desires) for Pomp ("pageantry; spectacle) and Circumstance ("lifestyles of the rich and famous"), because they love to impress people and attract a lot of favorable attention.
Salt Lake's army of counterfeit high-priests have lifted (exalted; elevated) itself above (over) all of Jehovah's "channels" (conduits; agents; instruments) of Peace and Salvation and they
have  stormed (rushed; attacked; taken by storm)  the banks (premises; grounds; rationale; foundations) which were designed and  put in place (instituted; enacted;  structured) to hold-back (stop; restrain) the free-flow of water ("Sorcery; Black Magic; enchantment ).  Thus,….. Salt Lake's men have managed to make Israel's people (rank and file Mormons) worship them as heroes.
.
.
8. From the beginning, it was their intention to slip (move quietly or quickly, without attracting notice)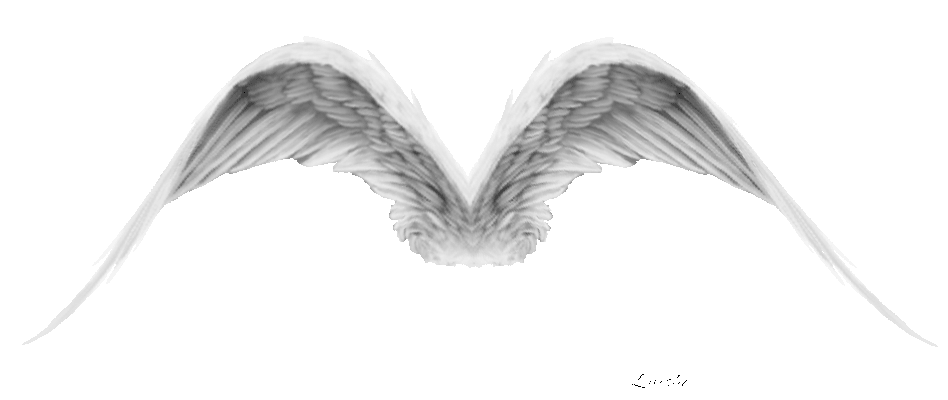 into the part played by Judah (praise and giving-thanks unto Jehovah), so they can legitimately gush (babble; blather; carry-on; speak with overwhelming enthusiasm) about their counterfeit-priesthood. They've  been so sussessful with their ploy (cunning plan designed to turn a situation to their own advantage) so they may passed-through (penetrate; infiltrate) for a great enough distance to reach Israel's
"neck" ("Communion with God"; Connection between Israel's head and Israel's body).
Today (these days) Salt Lake's outstretched wings (projections;  false public images; false public persona's ) reach (affect; influence) the  full breadth (extent) of your (Israel's)  Mormon kingdom…."Immanuel"  ("God is with us!")    
The real meaning  (definition; sense)  of the name, "Judah" ("Praise and thanksgiving unto God") must be renewed (re-instated; re-affirmed; restored; recaptured), so Israel's people can
be cleansed (purged; detoxified; purified) of their sins and proclaimed (announced officially or publicly) as Jehovah's firstborn. Salt Lake's priesthood leadership's ultimate desire is to mimick (duplicate; counterfeit) the function of Israel's "neck" (Communion with God; connection with God; interaction with God), so that the germination (sprouting; spreading) of "truth" (honesty; accuracy; validity; correctness; authenticity; legitimacy), will be impossible. 
.
.
9. Raise (sound)  "A War-Cry" (thunderous battle-cry; rallying-cry; "call-to-arms"; rebel-
yell) ye nations (gentiles; non-Israelites) and take hold of (grasp; take advantage of ) what lawfully  can be yours, then prick-up your ears (analyze; scrutinize; ponder) and pay close attention to exactly what Salt Lake's remote (cold;  detached; unapproachable) General Authorities are slyly (in a cunning and deceitful or manipulative manner) implying (suggesting; insinuating) about Israel's people.
.
.
.
.
.
  Confound (flabbergast; surprise; terrify; discombobulate) Salt Lake's priesthood
leadership. Listen (ponder; think long and hard about) the millions of Salt Lake's supporters living and thriving  within the jurisdiction of Salt Lake's remote (pointless; strange; detached; exclusive; alien) kingdom ….prepare for battle and prepare to confound (flabbergast; discombobulate) them, as well. Prepare for battle and prepare to confound everyone!
.
.
.
.
.
---
10. Indeed, Salt lake will devise all kinds of secret strategies (masterplans; plans-of-action), but their
strategies will be thwarted (frustrated;  foiled).
They will plot (conspire; scheme;  secretly make plans to carry out an illegal or harmful action), against Israel's people, but none of their dastardly (villainous; diabolical)  plots and schemes will prevail (triumph; be victorious) over Israel's people, because "God Is with Us".
---
.
11. Indeed, Thus saith the Lord unto me (Isaiah), by the strength of his hand ("Holy Spirit").
  He warned me to never follow (enter) in the ways of this (Salt Lake's) people, in order to declare (say or proclaim in a solemn and emphatic manner) what you are commanded to say by Jehovah……..
.
.
.
.
.
.
---
.
12. Don't make the mistake of letting (allowing; permitting) Salt Lake's priesthood
 authorities declare (assert; claim) that some kind of conspiracy is going on led by disgruntled Israelites against Salt Lake's prophets and apostles.
Salt Lake's General Authorities would like nothing better than for you to think (view; see; estimate; reckon) that Israel's people are joining forces as part of a vast Israelite-conspiracy.  Don't fear the same things that Salt Lake's people fears. Don't let yourselves be filled with dread (great fear or apprehension).
---
.
.
.
13. You (Israel's people) must keep the idea of  "Being ONE with Jehovah" uppermost in your minds. He is the only one who should be regarded as holy (divine) and "He" is only one who all of you (Israel's people) should be revering (admiring) because He (Jehovah) is the one provoking Salt Lake's Presiding Authorities to feel dread (great fear or apprehension) with regard to you (Israel's people). Even Salt Lake's most intimidating (aggressive; bullying; frightening; threatening) General Authorities are "scared-to-death" of you (Israel's people).
.
.
14. Depending upon your hearts desires, Jehovah can be a sanctuary for some or a "Not So Gentle" reminder
 of what is right for others, but He (Jehovah) can feel like something-very grand ("like a piano") suddenly falling upon both Israelite and Jacobite houses (lineages; bloodlines; dynasties; lines of hereditary rulers) and He (Jehovah) is definitely a trap (snare) to all of those claim to be living in accord with Jerusalem ("teachers of peace and salvation"), but are only pretending to do so.
.
.
.
.
.
15. Many Israelites are still stumbling because of Salt Lake's General Authorities. Not only are they stumbling,
but they are falling for (succumbing to; losing their heads over) Salt Lake's always-changing (re-invented) stories (fairy-tales; fables; myths; lies).
.
.
.
.
---
.
16. Urge (press-upon; try earnestly or persistently to persuade) Israel's people to keep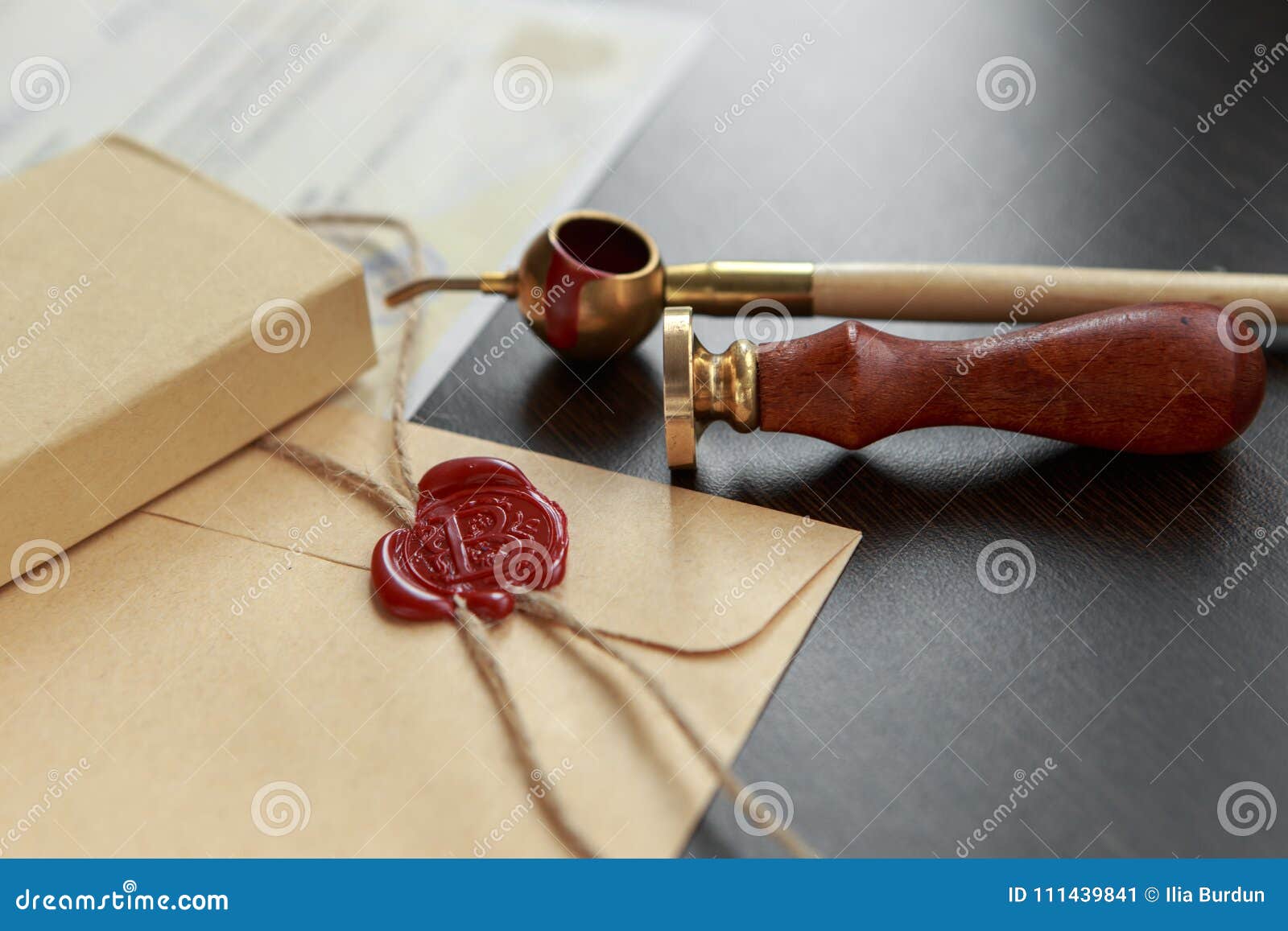 (celebrate; commemorate; observe; respect) the Old Testament customs of Israelite worship.
Set a seal (a piece of wax, lead, or other material with an individual design stamped into it, attached to a document to show that it has come from the author who claims to have issued it) upon this divinely-revealed law (instruction; teaching; doctrine) among my latter-day disciples………
---
.
.
.
.
17. ……..who are waiting for (awaiting; expecting; anticipating; looking for) Jehovah
(Israel's God) just as He (Jehovah) is taking measures to hide (conceal) his face (purposes and intentions) from the house (family; lineage; bloodline; dynsty; line of hereditary rulers) of Jacob (swindlers; cheats; deceivers; frauds). Israelites want to bind (rope; tie; anchor; secure) themselves to Him.
.
.
.
---
18. Lo and behold (a new "turn-of-events", although surprising, it could, in fact, have
been predicted)… myself and the heirs (successors; scions) each of whom Jehovah has given unto me.
All of us,  together,will act (serve; function) as signs (portents; "handwriting-on-the-wall"; warnings; foreshadowing; fore-warnings)  that something, especially something momentous or calamitous, is about to happen because of  Salt Lake's treatment of Israel's people. It will, in fact,  be catastrophic and it will be initiated by the Lord of Hosts…who dwells (resides; officiates; lives) amidst Mt. (the administration of) Zion (Israelites who've spent 40+ years of their lives searching for "living-water, i.e. the "holy spirit"). 
---
.
.
.
.
19. When Salt Lake's presiding authorities tell all of you (Israel's people;  rank and file Mormons)
you to consult (ask; seek after; confer with; look to) them as mediums (intermediaries; channels; seers; clairvoyants) and wizards (enchanters; conjurers; magicians; sorcerers; soothsayers) who eagerly chirp (call) and mutter (whisper) to you.
Israel's people should never inquire of men who are spiritually-dead, on behalf of those who are seeking Eternal Life (God's Life).
.
.
---
.
20. If Salt Lake's testimony (evidence; witness) and Law (instruction; doctrine)  doesn't
 declare (reflect; avow; proclaim; attest; confirm; acknowledge) agreement (concurrence) with this latter-day revelation ("oracle"; indictment) you can bet that there is no "Light-of-Dawn" (Millenial light; Millenial intelligence) in them.
.
---
.
21. Melchizedek high-priests will forever be distressed (anxious, sorrowful; pained) and hungry (unsatisfied), but they'll still like to roam (prowl; meander; saunter; "bum around") amidst Israel's people.
It will be then and "only" then, that high-priests,  who are as stubborn (willful; obstinate) as these Mormon men will become completely famished (ravenous and starving) and then,  they'll become enraged and finally they will look westward (toward Church  Headquarters) to execrate (revile; denounce; condemn) Salt Lake's Kings and their fraudulent covenant. Then, they'll be willing to look  upward, toward Israel's God.
---
.
22. But, as they look upon (focus their attention on) the Earth (their worldwide kingdom of Mormonism) , they will see (recognize;
comprehend; perceive) all the distress (extreme anxiety, sorrow, or pain)  and darkness (ignorance; secrecy) and gloomy fearfulness and utter (complete; absolute) darkness (corruption; wickedness) into which they have thrust (plunged; thrown) the world's people.
.
.
.
.
---
23. Nevertheless (in spite of that; notwithstanding; all the same),  there'll be no gloom (state of depression or despondency), whatsoever,  among Israel's people.
Previously (in the past; formerly), Jehovah distressed (afflicted) the land (people) of Zebulon ("people and customs that are observed just because of habit; "the Mormon Community") as well as the land (people) of Naphtali (those who struggle or fight vigorously against me,
  Jehovah), but from this time forward, He (Jehovah) will greatly oppress (harass; plague; intimidate) the ways (practices; methods) of the West (Salt Lake Headquarters) because they have shown no regard (cared nothing about; doesn't give a damn about; paid-no-attention-to) the ongoing (continuing; still in progress)  "fall" (spiritual-descent;spiritual-plummet; loss) of Israel's people, as part of their program (scheme; plan) to turn (convert; persuade; win-over) the Gentiles (the nations; the populations of this world). 
---
.