……"For Unto Us a Child is Born"……
1. But,  whao (hold on to your horses)! ……….There doesn't seem to be any gloom (sense of worthlessness) whatsoever, among Salt Lake's presiding priesthood authorities, in Salt Lake City, These black-hearted (devilish; sadistic; bloodthirsty) men have so much animous ( hostility; enmity; hatred)   toward Israel's people, that they actually derive a wicked (base; foul) sense of pleasure (enjoyment) when "casting-evil-spells-upon" (curse; damn; bedevil; bewitch; enchant; give-the-evil-eye-to) Israel's people, just "for-the-hell-of-it" ("for the fun of it"). It gets them so excited,  that they feel weirdly re-energized and electrified (aroused) unto "patting each other on the back"  in recognition of each other's "Heroic Efforts" to cause suffering among Israel's people.
In "By-Gone-Days" (former generations; the Old Testament era) He (Jehovah) cursed the clan of  "Zebulon" ("Imposters who hide behind phony "Acts of God" to overthrow the real "Wonder Workers") and the clan of Naphtali (people who constantly wrestling against me, hoping to win).  
Lo and behold (a new turn of events, often with the suggestion that although surprising, it could have been predicted). 
"The-West" (headquarters of Mormonism in Salt Lake City) desperately needs to keep-possession of (retain; hold-on-to) this (our) generation, especially, because they want (need; expect) us (our generation)  to inspire (spark; excite; galvanize; rouse) everyone else to  portray  (paint; describe; depict) the "Ways" (worship-customs) of "The-West" (Church-headquarters in Salt Lake City) with profound reverence (deep-respect; admiration) and should be regarded as glorious ("worthy-of-honor") to Israel's people (rank and file Mormons),  while Salt Lake's General Authorities discreetly (privately)  supervises (oversees; presides-over)  the downfall (dismantling; ruination; disgrace; collapse; overthrow; loss of power, prosperity, or status) of Israel's people.  Today, Israel's people have no authoritative (administrative; official) role (voice) in the government of their own people.   ……And that's because the top-echelon (highest-ranks; senior-level) of leadership among Salt Lake's gentile (foreign; strange; non-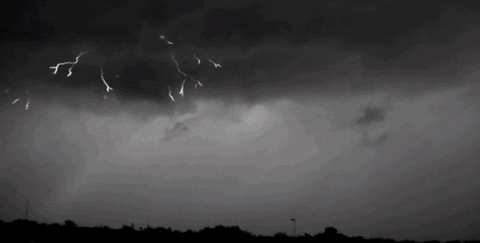 Israelite) priesthood hierarchy has usurped (illegally commandeered)  Israel's lawful right to govern its own people  (self-rule; "freedom"; sovereignty).
Then,  as if "Out-Of-The-Blue",  (a bolt of lightning) they witness   (see; perceive; experience)  a  brilliant flash of light (revelation) from above, concerning matters (words; things) pertaining to "The-East" ("Days of Old"; ancient-days; Old Testament times).   Dawn ("The rise of God's son; the rise of God's heir") has arrived to herald (signal)  the morning (beginning) of the Millenial Era (1,000 years of peace and harmony).  God's legitimate heir (son; successor; scion)  has arrived and the light (revelation; clarity; coherence and intelligence) radiated (revealed; communicated)  by the sun (son) is brilliant.  Israel's people  (rank and file Mormons) have been forced to walk-in-darkness (live with and carry-on in spiritual-ignorance) for nearly two centuries (186 years).   But, suddenly (all at once) Israel's people (rank and file Mormons)  are witnessing  (experiencing; beholding) a great (brilliant)  light (intelligence; revelation). Dawn is breaking upon a "world" ("Mormon-kingdom") that has,  until now, been forced to live ("walk;  travel; journey; survive) in the  "Shadow" (embodiment) of "Death" (lifelessness; total and permanent cessation of vital functions).
.
.
2. Behold (notice; observe) the increase of Salt Lake's Gentile authority as a means to prohibit (disdain; not recognize; outlaw) any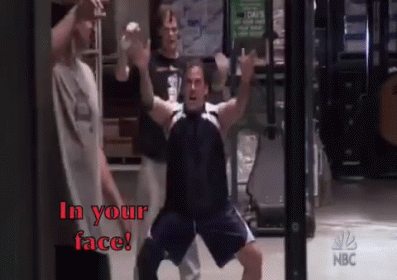 authority claiming to be greater than their own.   Behold (notice; observe) the sanctimonious-glee  (holier than thou-attitude) they reveal by their "In-Your-Face" (defiant; aggressive) bearing (way of standing or moving; posture; stance; carriage; comportment) with regard to their new capacities (roles; offices; positions) as  "glorified" (exalted; distinguished; revered; adored) Priesthood Authorities condescending to mingle with the "unwashed" (uneducated, uninformed; unqualified for inclusion in Salt Lake's  "elite-circles") , i.e. "The-harvest" (Israelites who've been reaped).   Salt Lake's presiding authorities are placed (called; appointed; commissioned) in positions of leadership, primarily,  to show their contemporaries (peers; fellow-general authorities) how to draw-in (take-as-prey; plunder) as many Israelites as possible.
.
.
.
.
.
.
3. Indeed (if truth be told) Salt Lake Melchizedek Priesthood leaders have-in-mind (are obsessed with) Israel's yoke (covenantal-obligations; commitments; couplings; bonds; ties; ligatures) of slavery (bondage; enslavement; servitude) and the covetous   minds (awareness of the world; thoughts; feelings) are consumed  (absorbed; eaten-up; dominated; preoccupied) by an uncontrollable (wayward) compulsion  (obsession) to possess (hold; bear; wield) Israel's sceptre (symbolic ornamental staff; rod;  authority) as an emblem (symbol; token mark) of royal (imperial) insignia (badge; distinguishing rank or office).   
 In a figurative sense, rod (staff; scepter)  symbolizes "Tribal-Authority" and "Sovereignty" (self-rule).  Salt Lake's men desperately want Israel's "rod" (tribal-authority and sovereignty) as a means to prioritize (concentrate-on; focus-attention-on; emphasize) the oppressors (taskmasters; tyrants; subjugators; slave-drivers; sadistic-presiding-priesthood-leaders) who are officiating (acting as officials in charge) in Salt Lake's Melchizedek Priesthood Organization.  Behold (notice; observe) spreading-out (extension) of the teeth  (bite; embrace; grip) of Salt Lake's house (dynasty; a line of hereditary rulers).    Behold (observe; notice; see),  the broken-down (mischievous; devilish; wicked) dominion (supremacy) that always develops during the reign (dynasty; regime; administration) of "Midian"* (judgment, punishment, and condemnation; men who like to judge, punish, and condemn). 
*

  Midian" – The Hebrew verb 
דין

 (din) is one of a few verbs that means:  to judge,  govern, punish, or condemn. HAW Theological Wordbook of the Old Testament notes that this
verb occurs far fewer times in the Bible than some other verbs that mean to judge, rule or govern. "The chief theological significance of this word is that apparently, it embodies the idea of government, in whatever realm, in all aspects.[ . . . ]

It represents God's government as both among his people and among all people"

.Still, there doesn't seem to be a special meaning to our verb 

דין

 (din). It's used in the more poetic passages, and it was probably an old-fashioned word by the time the Bible was written in its final form. That we know because the number of names derived from this verb seems disproportional to the frequency it occurs in the Hebrew narrative text. Names, after all, are often passed on from person to person without following changes in language and are therefore usually older than current language forms.  This indicates that our verb "din" describes a more natural government by

people who are inherently

(innately; genetically; naturally) 

equipped to lead

(folks who are wise and strong), in contrast to the governing done by some formal government, which consists of folks that obtained their positions through their abilities to please the king. With a prefix, "M" at the very beginning of the word Din, which creates "Median")  the definition changes from the verbs, judge, punish or condemn into the nouns judgment, punishment, and condemnation.

.

.

.

4. Indeed (in fact), every boot ("hostile-step; unfriendly action") against Israel's people,  used by Salt
Lake's soldiers is caked ( encrusted) with mud ("allegations-of-corruption") and every garment (Mormon undergarment symboling the  Melchizedek Priesthood) is rolled (saturated; soaked; drenched) in blood (bloodshed; blood-guilt) associated with the murder (killing; slaying; destruction) of Israel's people,  so everyone of Salt Lake's presiding officers will end-up (finish-up; wind-up) as fuel for the burn-pile.
.
.
.
.
5. "For unto us (Israel's people), a child is born",  who is the prophesied (predicted; promised) heir (successor; scion), to the Monarchy ("throne")  of the royal house (illustrious-dynasty; monarchical-line of hereditary rulers) of King-David, (of the Old Testament). This Latter-Day-Davidic-Heir (successor; scion) is given unto (set over; placed-over; provided for) us
 (Israel's people). Jehovah's government "rests" (hinges; depends; is predicated; is based) on the shoulder ("inclination to accept the responsibility") of King David's heir (person inheriting and continuing the legacy of a predecessor).
Thus, the "honorific * (Prefix-title  expressing respect and honor)   associated with David's heir will be:
     "Wonder-worker"
                     "Expert"    
             "Father's Star-Witness"
          "Peacemaker's-Prince" 
*

 Honorific–In the English language an honorific is a "form of address" indicating respect. These can be titles prefixing a person's name, e.g.: Mr, Mrs, Miss, Ms, Mx, Sir, Dr, Lady or Lord, or titles or positions that can appear as a form of address without the person's name, as in Mr President, General, Captain, Father, Doctor or Earl.
.
.
6. As far as the greatness (distinction; superiority) of the 
government (administration; ministry; dominion; authority; jurisdiction) and Peace (prosperity; health; welfare) inspired by King David's latter-day successor (scion) are concerned…."there is no end!".….and this applies to the Throne (royal-Dominion; Monarchy; Sovereign-power; royal-rule) of the House (Dynasty; Lineage of hereditary rulers) of David ("love" in Hebrew).   
For……you see (after all) …… David's Lineage reigns (rules; governs; exercises power; presides; administers; controls) by virtue of (thru) the Power and authority of David ("Love"in Hebrew), so each of you (Israel's people) will be established (set-up on a firm basis) and can (are able) to uphold (sustain ; confirm; support; establish; strengthen) The House (Dynasty; bloodline; lineage-of-hereditary-rulers) of Israel with justice (just-behavior and treatment) as well as  righteousness (being morally right and justifiable).
For now and forever (the-present-time and throughout eternity) the zeal (enthusiasm in pursuit of the cause) of the Lord (commander-in-chief; captain;  master) of the Hosts (armies; legions; troops; multitudes) of heaven will accomplish this.
.
.
.
.
.
7. The Lord (Jehovah) has sent (targeted; delivered; dispatched; transmitted; broadcasted; delivered; issued; conveyed) this indictment (formal accusation of serious crimes) against Jacob (Salt Lake's dynasty of "defrauders"), but it alights (descends from above and settles) on Israel's people…………
.
.
.
.
.
.
The Lord's Anger Against Israel.
.
8. Everyone (every Mormon) knows (is aware of; is acquainted with the fact; is familiar with the reality) that Ephraim (Israelite functioning as Salt Lake's camouflage and window -dressing), as well as,  Salt Lake's General priesthood Authorities who are reigning (enthroned) in Samaria ("The Guardianship of Israel's people) are the real sources (birthplaces; fountainheads) of prideful and arrogant hearts (wills; feelings; intellects) that authorize (empower; entitle) Salt Lake to require (depend-on; have a need for) ……….(see below)
9. Mud-Bricks * (Israelite high priests) to routinely prostrate (bow) themselves before Salt Lake's presiding High-Priests,
 but then Salt Lake's presiding High-Priests turn around and fleece (swindle; defraud; con; victimize; cheat) Israelite high priests.  This generation of Salt Lake Priesthood leaders builds-up (spotlights; promotes; magnifies) sick (ailing; weak; unwell; debilitated) families (dynasties; lineages; bloodlines; families) only (solely or exclusively) to destroy-them (cut-them-down; break-their-arms; slaughter-them) along with the Cedar-Trees ** that Salt Lake's General Authorities are trying so hard to abolish (change; alter; butcher; mutate).    
*

 

Mud Bricks-

 

Brick-Making is associated with,  primarily. with the Tower of Babel (Gen. 11:3) and the slave labor of the Israelites in Egypt.
Mudbricks

(Israelite men) constitute the majority of the Melchizedek Priesthood Organization's "brotherhood" as well as its 

hierarchical

(arranged in order of rank) structure).The composition of Mud bricks is

mud

(mire; sludge),

sand

(loose granular substance, resulting from the erosion of rock), and water to which

straw

(chopped-up dry stalks of grain)  is added as a binding agent.
**

Cedar trees – the 
Cedar-tree

is called "deodar" from the Sanskrit word "devdar," meaning "timber-of-the-gods"; cedar

trees

(families; bloodlines; lineages) have been used for healing, purification and for spiritual protection. The spiritual properties of the

Cedar-tree

(God's family-tree; God's bloodline; God's dynasty; God's line of hereditary rulers) promote peaceful thoughts and help interpret messages from God.

.

.

.

.
.
10. The Lord (Jehovah) is lifting-up (exalting; upholding; supporting; sustaining; approving;
championing) the rivals  (adversaries; opponents; challengers) of  Salt Lake's heartless-reign (monstrous-monarchy; sinister-sovereign-rulership) over this (our) generation, having in mind (particularly) Salt Lake leaders who "attach-spurs (incentives; stimulus; goading; prodding) to their boots (hostile-steps; unfriendly-measures) to compel (push; force) you, (Israel's people), to move faster, like a bunch of wild-horses.