10. Notwithstanding (in spite of; though; whilst) Mormon pioneer houses (families; lineages; bloodlines) comfortably-perched in the Rocky Mountains (Salt Lake Valley) are shaken (rattled; unnerved; upset; jolted) "to-the-core" (completely; fully) and hills (elevated-priesthood-authorities; prominent-leaders are removed) my merciful-kindness (pity) for you will neither be shaken nor will my covenant of peace waver (become-unreliable), saith Jehovah, the one who has compassion (pity;  sympathy) for you (Israel's people; rank and file Mormons).
.
.
.
11. O afflicted ones, who've been sucked (mixed-up; drawn; involved) into Mormonism's vortex (whirlwind; black-hole) of obsession (addiction-to; preoccupation-with; compulsion to; passion-to; fixation-on) acquiring more and more "Melchizedek Power and Authority" .    Behold (see or observe something remarkable and impressive), I (Jehovah) have been forced to appear inoperative (terminated; null and void; worthless; valueless) because of the paint (glistening-colors; theatrical-makeup; stage-makeup; dramatic-appearance; brightly colored and fascinating-image) of Mormonism's building-stones (leaders in Mormonism's Melchizedek Priesthood Organization). But, your (Israel's people's ) foundation (bedrock; core; fundamental principles on which something is based) is made-up (comprised: consisted; constituted) of   "Israelite-Gemstones"* (Israelite foundation stones).
* 12  Gemstones and 12 Tribes of Israel –There is a strong tradition that each of the twelve stones is associated with the time of birth of one of the twelve sons of Jacob is a big clue. Sometimes a general idea is preserved over time while the details are lost. The fact that each stone is associated with a different month and also with a tribe of Israel definitely indicates a tradition that it was the time of birth of those twelve sons that identified them with a specific stone.
(1) 
Odem

 (Red). Judah- The first stone odem means "red" in Hebrew and nearly all translations agree that it refers to a

sard

(also called sardius), which is a very red stone. Note that while some translations list this stone as a ruby, one would be hard pressed to find a ruby large enough to engrave a name on, and even then it would require a diamond to write it. Moreover, most rubies are not as red as sard. Thus the first stone and color are well-identified. If all of the stones were this easy, the puzzle would have been solved long ago.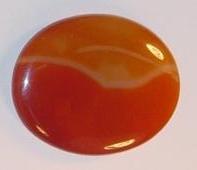 (2) 
Pitdah

 (Yellow Brown). Issachar- The other stone on which all translations agree is that the second stone pitdah is the topaz. Although topaz comes in many colors, the principal color associated with the most common variety is a very light yellowish brown color. That is almost certainly the color implied for this stone.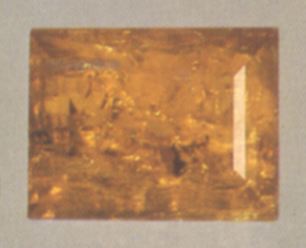 (3) 
Bareqeth

 (lightning or green?).Zebulon- The third stone bareqeth derives in Hebrew as the same word for "lightning," supposedly because it represents the same color. For example, Daniel compares the facial color of a man he saw in vision to that of lightning (Dan. 10:6). But the Greek translation is "emerald," which was synonymous with "green" in Greek. Most people would not say lightning is green, and we could hardly think of an angel with a countenance like lightning as having a green face. The solution to the problem proposed in this article explains both translations.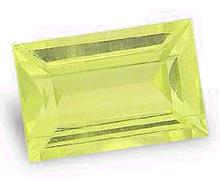 (4) 
Nophek

 (reddis-black). Dan- This stone is a great key to the entire puzzle, which I discovered only after I had solved it the hard way. The Greek translation of nophek is "anthrax," which in turn is translated as "carbuncle" into English. Both are said to mean a dark red stone. "Carbuncle" also refers to red, inflamed boils, and the sheep disease "anthrax" was supposedly named for the dark red streaks and spots which appear. My research showed me that this was definitely correct and that the stone must be a dark red color as a substitute for pure black, the color of the tribe of Dan, and probably refers to the garnet. The origin of both the words "anthrax" and "carbuncle" describes the color implied very well. Carbuncle comes from the word "carbon," meaning coal, with the "cle" on the end meaning "little," like a "particle" is a "little part." What was implied was the idea that it was a hot, "glowing coal," in the sense that one might speak of barbecuing over the hot "coals" of a fire. Similarly, "anthrax" also means "glowing coal." We still use that Greek root in our word "anthracite" coal. One dictionary definition of "carbuncle" is "deep-red garnet," deriving the word as meaning "glowing ember," which indeed described the color of many garnets perfectly."Glowing ember" also exactly matches the description of one of the foundation stones, as described in the next section, which greatly simplifies the puzzle. Just for the record, I only looked up these meanings after I had solved the puzzle the hard way, so to me this derivation comes as comforting confirmation that the solution is correct. It is a lesson in the importance of understanding the origin of words. 

(5).
Sappiyr

 (sky-Blue).Nephtali- Our word sapphire comes from the Greek, which in turn comes from the Hebrew sappiyr. At the time of John the Revelator, the name referred to lapis lazuli, a very blue stone. The confirmation that the ancient stone was also blue comes in a vision at the time of Moses, when the Lord appeared on a pavement of sappiyr, described as being as azure-blue as a clear blue sky (Ex. 24:10).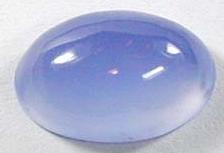 (6)  

Jasper

(yellow) Gad- The stone Jasper comes in a wide variety of colors, but John gives us enough clues to deduce that it is the yellow variety with red streaks (silex) which is indicated. The being on the throne is described by John as being the color of sard and jasper (Rev. 4:3). Sard is red, but what color is jasper? Fortunately, in a parallel revelation given to Ezekiel, the being is described as colored like amber (yellow) filled with swirling fire (red) in the upper body, and like fire in the lower (Ezek. 1:27). So here again a being with two colors is described, even as John compared the colors to two stones. Clearly the red fire corresponds to sard, which leaves the red swirling within yellow to be the jasper. As shown in the illustration, that exactly describes one kind of jasper. Note that this fills in the color wheel area for "orange," but does so in a more picturesque fashion than the simple color orange. Similarly, the opal with an orange color is called the "fire opal" which serves well as a gem of this color.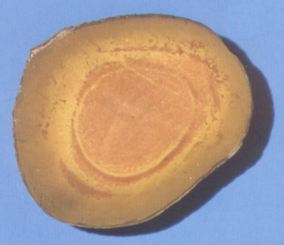 (7) 
Ligure

(royal-blue) Reuben- In the temple, the blue color used for the high priest's robe (Ex. 28:31) was a royal blue color which exactly matches that of lapis lazuli (see Figure 1). Let us equate the unknown Greek "ligure" to lapis lazuli. Most translators equate ligure to the blue form of jacinth (blue zircon), but that would yield too many blue stones. I propose that about 280 BC, when that Septuagint was translated, that the Greek "sapphire" referred to the azure blue chalcedony, the color of sappiyr. Nearly four centuries later when John wrote, I propose that the Greek word sapphire had changed in meaning to refer to the deeper blue lapis lazuli. That seems like a reasonable conjecture, and as will be seen in the final order, it is apparently an important key to unlocking the order of these stones.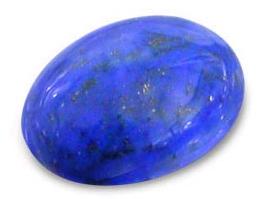 .
(8)
 

Green Agate

(blue-green) Simeon- By elimination, we are left to equate the Hebrew shebuw, translated as "agate" in the Septuagint, with the stone John describes as emerald. Is that reasonable? It is, because agate refers to any of a wide variety of colors of quartz rock, named more for their stripes or variegated patterns than for their color. One green form of agate is called moss agate, which could be the foundation stone. Another possibility is called "emerald quartz." Let's try equating agate to green and see how well everything fits together.
(9)
 

Aclamah

 

(Purple). Levi- All the translations agree that aclamah refers to the amethyst and there seems to be almost no doubt about this identification. While the scriptures don't specify that the color is purple, that is the only color of amethyst.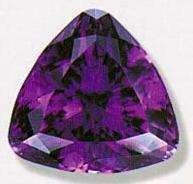 (10) 

Tarshish

 (Yellow) Asher- This stone is most likely a golden color, matching the translation in the Septuagint of chrysolite ("golden stone" in Greek). It is the color used by Daniel to describe a man seen in heavenly vision, whose face is described to be like lightning (Daniel 10:6). The name of the third stone is derived from that same word for "lightning" and is presumably a similar golden color. The name Tarshish is the same as the Mediterranean country (Jonah 1:3, probably Spain) and hence also came to mean "Merchant Vessel" (see 2 Chron. 9:21, Psalm 48:7, Isa. 23:1).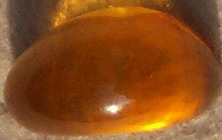 (11) Shoham (White) Joseph- The eleventh stone shoham almost certainly refers to a white stone because the root of the name means "to whiten." It has been translated both as onyx and beryl, both of which have white varieties.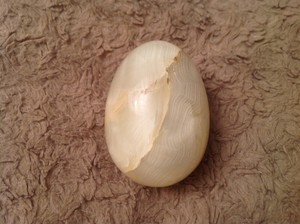 (12) 
Red/White Sardonyx

 Benjamin- It is worth noting how much information was added by John the Revelator when he named one stone as "sardonyx" rather than merely onyx. Onyx refers to a layered rock which usually has white, red, or black layers. Sometimes it is all white or all black, so the name onyx alone does not specify color. But the variety with alternate red and white stripes has the specific name "sardonyx." Sardonyx is used to make cameos by carving out one layer to leave a raised picture. The same is done with onyx made of black and white layers of stone.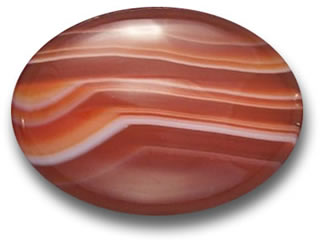 .
.
.
12. I will make  these brilliant (dazzling; radiant)  Gemstones (Israelite-women) generate sparks (small fiery particles thrown off from a fire, alighting  in Israel's ashes) while they serve (perform the duty of; function-as; fill the bill as; do the work of)  your ministers  (keepers; shepheresses; guides; caretakers; teachers) and your gates (folds, citizenry; citizens) will be transformed into fiery (sparkling) jewels.     
.
.
.
13. All of your sons (pupils;  students;  disciples)  will be taught by Jehovah and the peace (health; welfare; harmony; friendship) of your children (offspring) will be great.
.
.
14. You'll be established (maintained; directed; founded; prepared) in my righteousness….far from tyranny. Indeed (as a matter of fact), there will be no fear of those who are accustomed to intimidating (frightening or overawing) you,  especially in order to make you do what they want,  in fact, will never come near you.
.
.
.
.
.
.
15. Lo and behold (a new turn of events, with the suggestion that although surprising, it could in fact have been predicted). Israel's most-highly favored (preferred; recommended; chosen; superior; sweet, fresh; charming, lovely, joyful, and delightful) women are actually Lion's (Judah's) whelps (puppies; descendants; offspring; seed) …who've turned-aside (are sojourning for safety and protection; staying temporarily; gather themselves together) to hide with you (this generation of Israel's people) without so much as a sign (miracle; portent) from Me (Jehovah). Those who wish to sojourn (walk; stay) with you, will "bubble-up" (rise to the surface or become obvious) unto you.
.
.
16. I created Salt Lake' s blacksmiths (religious-artificers; religious-specialists; men to whom practice of Jehovah's religion is merely a craft; men who do not pay attention to Israel's prophets and obey God's law). They're the ones who fan (ignite; blow-on; whip-up; provoke; stir-up; enkindle; arouse; agitate) Israel's coals (combustible-sedimentary-rocks)  to burst into flames  and they're the one's forging (fashioning; making copies of) weapons (arms; armaments; firearms)  for their work (evil course of action) against Israel's people.  But, remember,  I also created the destroyer (despoiler; wrecker; eradicator) of Salt Lake's Melchizedek Priesthood authority (power; jurisdiction; dominance; supremacy; officialdom; government)…a counterfeit- authority which Salt Lake's presiding Melchizedek Priesthood Authorities  have transformed  (thoroughly or dramatically changed in the form, appearance, or character) into nothing more than the embodiment of male "vanity" (conceit; narcissism; self-absorption; egotism; arrogance; idol-worship; idolatry).  
.
.
.
.
17.  No weapon forged against you (Israel's people) will prevail (prove more powerful; be victorious; triumph) and no tongue (voice; slander; false-witness; perverse; defamation; lie; libel) directed (risen) against you (Israel's people) for the sake of accusations, will be uttered that you can-not easily refute (prove to be wrong and false; disprove; debunk; invalidate; discredit). The "Right of the Firstborn"* is the "heritage" (particular right of possession or privilege one has from birth, especially as an eldest child birthright; due; privilege; inheritance) of Israel (collectively; taken as a whole)  and because they are with (along-side; beside; near;  accompanying) Me (Jehovah), it is the   "Proof of their Piety", saith the Lord. is Jehovah's "Firstborn-son"*
* "Right of the Firstborn"; "Israel is my firstborn
.

–Compare Hosea 11:1. This tender relation, now first revealed, is not a mere metaphor, meaning "as dear to me as a son," but a reality. Israel enjoys the sonship of adoption by being taken into the True Son, and made one with Him (Romans 8:14-17)  and  (Exodus 4: 2)

.

 – Thou shalt say unto Pharaoh, Israel is my son. This would be addressing Pharaoh in language familiar to him. Each Egyptian monarch of this period was accustomed to style himself, "son of the Sun," and to claim and expect the constant favour and protection of his divine parent. It was also quite within the range of Egyptian ideas that God should declare himself by word of mouth to his special favourites, and give directions as to their actions. My firstborn. Not only "as dear to me as to a father his firstborn" , but the only nation that I have adopted, and taken into covenant, so as to be unto me "a peculiar people above all the nations that are upon the earth" (Deuteronomy 14:2). Israel's sonship is here mentioned for the first time.
After God had appeared in the bush, he often spake to Moses. Pharaoh had hardened his own heart against the groans and cries of the oppressed Israelites; and now God, in the way of righteous judgment, hardens his heart against the teaching of the miracles, and the terror of the plagues. But whether Pharaoh will hear, or whether he will forbear, Moses must tell him, Thus saith the Lord. He must demand a discharge for Israel, Let my son go; not only my servant, whom thou hast no right to detain, but my son. It is my son that serves me, and therefore must be spared, must be pleaded for. In case of refusal I will slay thy son, even thy first-born. As men deal with God's people, let them expect so to be dealt with. And thou shall say unto Pharaoh,…. When arrived in Egypt, and in his presence: thus saith the Lord; he was to declare to him that he came in his name, and by his orders, and, as an ambassador of his, required the dismissal of the children of Israel out of Egypt: Israel is my son, even my firstborn; as dear to him as a man's firstborn is, or as his only son: adoption is one of the privileges peculiar to Israel after the flesh, even national adoption, with all the external privileges appertaining to it, (Romans 9:4) The right of possession into which the eldest son is born.
The first son born to the father occupied a prominent place in the Hebrew family (Gen. 27: 19, 35, 23, xli. 51, xlix. 3; II Sam. 3:2). Such a one is the "first-born" in the proper sense, and is to be distinguished from sons who are "first-born" merely in the sense of being the first child born to one of the several wives that men might have (Ex. 13: 2, 12, 22: 28; 34:19; Num.1. 15). The first-born son took rank before his brothers and sisters (Gen. xxvi. 31, 32; xliii. 33). Usually the father bequeathed to him the greater part of the inheritance, except when a favored wife succeeded in obtaining it for one of her sons (Gen. 28: I Kings 11: 11-13). In early days the will of the father fixed the part of the chief heir, but the law of Deuteronomy demands for him a double portion of all the possessions and forbids favor being shown to a younger son (Deut. 21:15-17). After the death of the father the first-born son was the head of the family; he had to provide for the widows of his father and for his unmarried sisters, since they ordinarily did not have any hereditary rights. The later rabbinical law obliges him to give a dowry when one of them was to be married. The old law claims all the first-born sons (in the larger sense, "whatever opens the womb") for Yhwh (Ex. 13:2, 22: 29). Some explain this by ascribing a certain sacredness to the first-born (Benzinger, "Arch." p. 470); others suppose that the elders were obliged to consecrate them as "nazir". But from Ex. 13:12, 22: 29; Ezek.20: 25, 26), it is evident that they were to be set aside as an offering for the Deity. It is possible that such offerings were brought in the oldest times, but very soon it became customary to offer an animal instead of the child (Gen. 22); and the later law obliges the father to redeem the child (Ex.13:13; 34: 20) for five shekels (Num. 3: 47; 18:15).
.
.