20. So now, Jehovah, our God, please deliver us from Salt Lake's hand (power; possession; control), so
Israel's people may recognize (identify) Mormon men who govern so they can acquire (get hold of; keep hold of) authority (jurisdiction; dominion) so they can direct everyone's attention to a kingdom (church) of high-priests  who've "arrived" (achieved-recognition),  so they can enjoy the satisfaction of alienating  (isolating) you (Israel's people).
.
.
.
.
21. So Isaiah ("Deliverance thru Jehovah"), the beneficiary of God's strength, was sent unto
Hezekiah (Ones who honor his/her allegiance to Israel's God) to say…….
"Thus saith the Lord, God of Israel, Because you prayed unto me about "Being Swept Away By The Broom of Desolation"…….
.
.
.
.
22. ………..This is the word (accusation; indictment) that Jehovah speaks (utters) against a generation of Melchizedek Priesthood Authorities who "trivialize " (underestimate; disparage; belittle)  you (Israel's people; rank and file Mormons), then, paradoxically (in a seemingly self-
contradictory way),  engage in mockery (an absurd misrepresentation and imitation) of Israel's people, as though "they" (themselves) are ……"The Virgin Daughter's of Zion". As an additional means to persecute you (Israel) ,  Salt Lake's Heads (top-ranking priesthood authorities; captains) direct everyone's attention to the alleged (so-called;  rumored; supposed; unsubstantiated) shakiness (weakness; unsteadiness; wavering)  of the Daughters (dependants; progeny; devotees) of Jerusalem ("Teachings of Peace and Salvation").
.
.
.
.
23. Who do you (Salt Lake headquarters) have in mind,  when you insult (carp-at; scorn; count of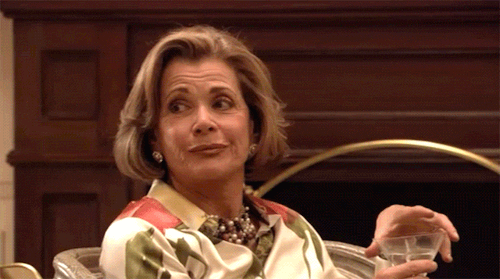 little worth) and revile (cut with abusive words)? Against whom do you raise your voice and at whom do you lift-up (roll) your eyes……………….against Israelites,  who are  Holy (free of the defiling crime of idolatry)? 
.
.
.
24.  Thru (by) the hand (power) of your servants (ministers; ambassadors; messengers) you have shown contempt for(despised) my Lord and you've declared thru a multitude of Bishoprics (three-man teams of presiding Melchizedek High-priests;
figuratively: "armored-tanks"),
"I've ascended in authority as an executive in Salt Lake's Smoke filled room* and inner-circle of power brokers. Then,  in my capacity as a Salt Lake hero, I've completely cut-down the tallest of Israel's  Cedar-trees ** " 
*

smoke-filled room -political bargaining or decision-making that is conducted privately by a small group of influential people. A smoke-filled room (sometimes called a smoke-filled back room) is a secret gathering or decision-making process. The phrase is generally used to suggest an inner circle of power brokers. It suggests a cabal of powerful or well-connected, cigar-smoking men meeting privately to nominate a candidate or otherwise make decisions without regard for the will of the people.
**

Cedar-trees-The cedar
tree

  (family; lineage; bloodline) has been revered for its spiritual significance for thousands of years. Its

wood

(timber) was used for the doors of sacred temples and burned in cleansing ceremonies for purification. The Cedar

family-tree

(dynasty)  was thought to be occupied by important gods and to be an entrance to higher realms. The English word cedar comes from the Hebrew

"Qatar,"

meaning: to burn incense, indicating cedar wood was used in purification rituals and cleansing. In the Himalayas, cedar is called "deodar" from the Sanskrit word "devdar," meaning "Timber of the Gods".

.

.

.

25. I'm bringing together my Israelite authorities (priests) to expose the  drunkenness of Salt Lake's "General Authorities" in their practice of Sorcery (evil-spells; wizardry Black Magic; Black Arts; enchantment) and in my capacity (strength and power) as Israel's God,  with the sole of my foot, I've stopped (damned) the continual  flow of "Sorcery" (God's spirit)  to every one of Mormonism's  oppressive slave-masters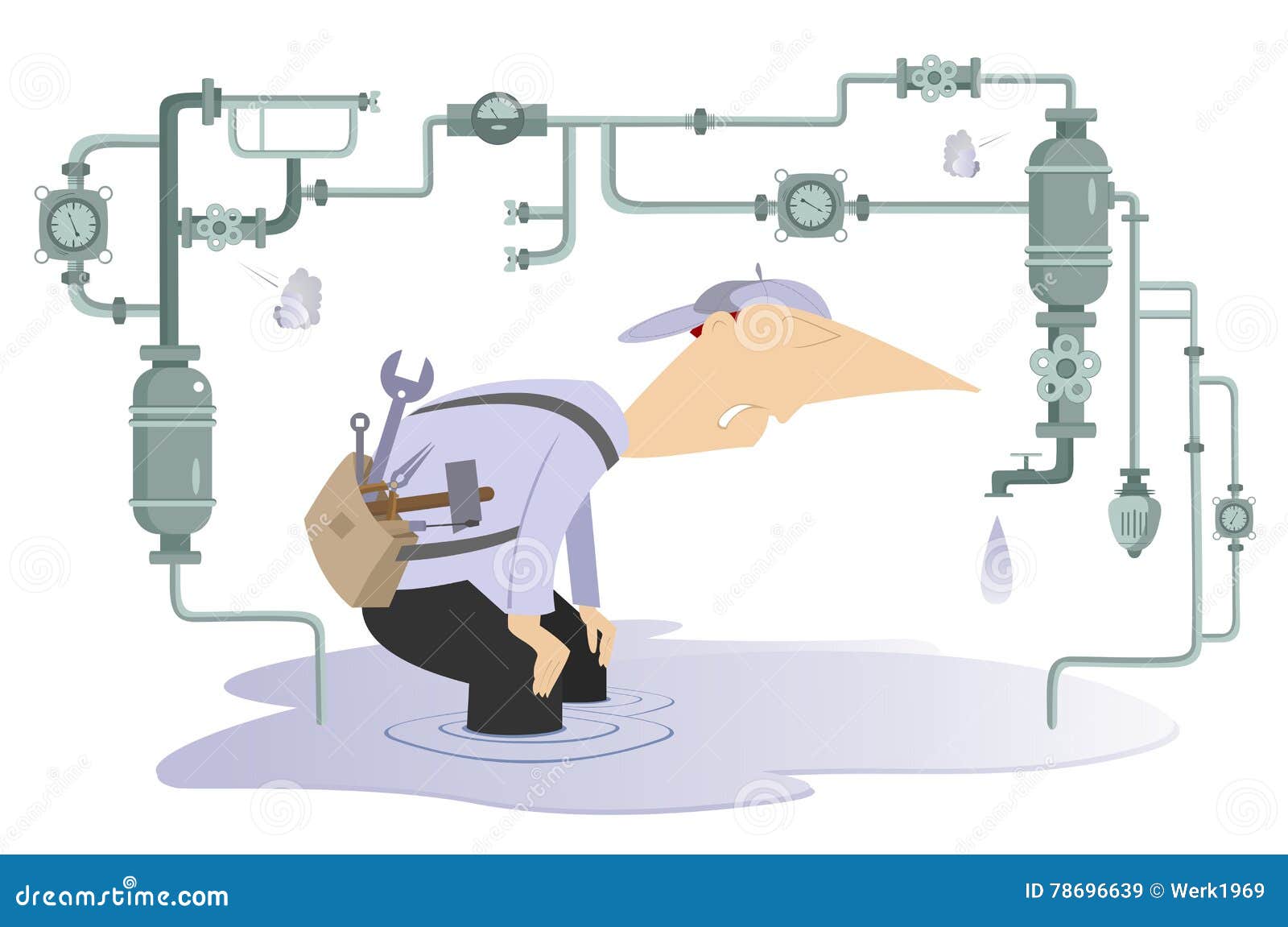 .
.
.
.
.
.
.
.
.
26. Have all of you not heard? (Don't you already know) ?  Long ago I ordained a "sign" for the whole world
to behold.  In the Old Testament days,  I formed (framed; imagined; purposed) the thought of the sign in the minds of Israel's people. Now, I have brought it to pass,  so that your (Israel's) authority can turn (transform) Salt Lake's fortified city into a pile of stones (cold-hearted and greedy old men) fighting amongst themselves.
.
.
.
.
27.  And the ones who are left behind, are drained (emptied-out; deprived; disinherited; stripped) of
power and seized by their own shame (painful feeling of humiliation or distress caused by the consciousness of wrong or foolish behavior). They are like a large and nearly ubiquitous (worldwide) family of field-grasses (a.k.a. "cattle-fodder"), that grows spontaneously on the roof-tops of old houses. This grass is scorched (burned; withered, discolored and dead) before it can mature (grow-up).
.
.
.
.
28. And, I (Jehovah) know (am well aware of) how you (Melchizedek priesthood leaders) spend
your Sabbath. And  I know all about your goings and your comings and that you have in mind (are committed; bound & determined) to direct everyone's attention to Melchizedek priesthood authorities  who move (prod; goad; provoke) Israel's people  (rank and file Mormons) to negate (invalidate; nullify; dismiss) Me (Jehovah). 
.
.
.
.
.
29. Because of the the constant urging (prodding; goading; pushing) of  Melchizedek Priesthood
authorities for you (Israel's people; rank and file Mormons)  to dismiss (disregard; trivialize) Me (Jehovah) and their  routine efforts to quiet  (administer a tranquilizing substance to;  sedate; anesthetize) you (Israel's people; rank and file Mormons) has reached (come to) my ears (hearing; awareness) , I am putting my hook (ring) in the noses of Salt Lake's Melchizedek High-priest's and attaching my "bit" (bridle; controlling-headgear) upon the lips (speeches; "talks"; vain-words) of Salt Lake's Melchizedek high-priests. Then, I will make (force; insist that; see to it that) they (Melchizedek High-priests) return-to (go back to;  recall; revisit; review) the starting point (beginnings) of your (Israel's) ancestral origins (roots).   
.
.
.
30. This is the sign (proof; evidence) that you ("Hezekiah"; those who honor their allegiance
to Israel's God) need to accuse (indict; prefer charges against) this generation of Salt lake' priesthood leadership, which is sowing the seeds of its illegitimate  authority  (propagating its own dominion of wickedness; planting offspring to fulfill Salt Lake's evil purposes).
But over (thru the course of) time, everyone's attention will be directed toward the changes (perversions; misrepresentations; travesties; mockeries; falsifications; distortions) of authority which are cultivated  (bred; brought to maturity; fertilized; propagated) by the generation (seed; offspring)  that follows them, but as a result of  (because of) many revolutions-of-time (passing-years), the captains (commanders; masters) of Israel are now sowing (planting) Israelite  seed (offspring; descendants; scions; progeny)  and reaping (gather in; harvesting ) their own kind (kindred) and setting-upright (fixing) vineyards in the ground and enjoying the fruit (grapes; spirits; juices; wines) produced by  their own vines (lineages; bloodlines; families; dynasties; lines of hereditary rulers). 
.
.
.
.
31. They are the seed that supports (sustains; clings-to) the remnant (surviving-
minority) of Judah's house (dynasty; line of hereditary rulers) by directing everyone's attention to the unseen (hidden) structure of Israel's root-system  (ancestral-organization; genealogical inheritance) below the surface and the bearing of fruit (clusters of grapes) that everyone can see.
.
.
.
.
32. Because out of (from) Jerusalem ("the teachings of Peace and Salvation") comes
(emerges; materializes) a remnant (surviving minority) of Jehovah's authority and deliverance (liberation; emancipation) from Salt Lake's corrupt version of Zion and the zeal (great energy and enthusiasm in pursuit of an objective) inspired by the Lord of Hosts will accomplish this.
.
.
.
.
33. Therefore, Thus saith the Lord concerning Salt Lake's supreme rule of……..
"Unparalleled social-celebrity, good fortune, and prosperity
guaranteed thru absolute allegiance to
Salt Lake's Melchizedek
   Priesthood Organization"  
will never be able to fulfill (satisfy) the desires (needs) of this City of Zion-people and they will be incapable of shooting
(sprinkling; spawning; raining) divisions (class-distinctions; class-consciousness) there and former (previous) generations are no longer enabled (empowered),  so they'll be incapable of building  siege ramp against Zion's people.
.
.
.
.
34. "They will leave the same way they came,  for they can't come against this Zion
settlement", declareth the Lord.
.
.
.
.
.
.
35. And the enclosed gardens neighboring this Zion settlement always provides sanctuary for My (Jehovah's) sake and for the
sake of David (David's line of hereditary rulers), in David's service to Me (Jehovah).   
.
.
.
.
.
.
.
."
36. And an angel of the Lord will finish them off by  "putting-to-death" one hundred and eighty-five
thousand (185,000) men among Assyria's camp (forces; supporters). So,  the next morning, dead bodies will be scattered everywhere.
.
.
.
.
.
.
.
.
.
.
37.  So, Sennacherib ("Ones who sweeping everything away with the broom of desolation") will break camp and withdraw, then go back to Nineveh ("Generation after generation of satisfaction") and remain there. 
.
.
38. Some day, when "Sennacherib" is worshipping in the temple of Nisrok ("Guaranteed leadership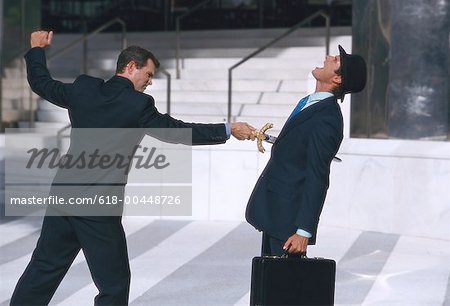 from generation to generation"), his two sons,  Adrammelech ("Mantle of the King") and Sharezer ("Keeper of the Treasury") will pierce-him (stab-him; cut him down) with a sword,  then they'll escape to the kingdom of Ararat ("A doomed and ill-fated network of Wicked Men") and become the overlords of binding-obligations (covenants; vows) as a means to yoke (join; fasten; bind-together)  the rising (up-coming) generation of their own children (offspring) instead of this generation of Israel's people.